en español (PDF) | አማርኛ (PDF) | بالعربية (PDF)
Day 52 — Learning From Home Experience
America is living through sobering times right now. This past week has given us all cause to stop, reflect and rethink how we live our lives and question our priorities and values. What has been tolerated for too long can no longer be tolerated. This is particularly true for our children who count on us to feel safe and secure where they live, play and learn. I hope that you will join us to take action as we embark on our new strategic plan which will serve as our road map to providing equity for all. 
As we rapidly approach the end of the academic year, I would like to highlight one of our students. This week, T.C. Williams senior Mathieu Zahlan was highlighted by Senator Tim Kaine as an inspiration to all graduates during this unusual time. Mathieu submitted a speech to the senator's "Everybody's the Graduation Speaker" video contest and has now been featured on his website and Facebook page. His address, although written before the current desperate crisis on America's streets, still resonates with its message of hope and strength and of brighter days ahead.
I hope you get a chance to watch his speech.
Although each year we highlight the annual Wear Orange initiative as part of our commitment to providing a safe learning and working environment free from the threat of violence, this year's event could not come at a more poignant time. It's a good time to remind ourselves that we need to speak with our children about gun safety and follow simple common sense guidelines. Firearms remain the leading cause of death for American children and teens.
Lastly, I wanted to let you know that going forward you will be receiving the ACPS Express newsletter on Mondays and Wednesdays only. We want to continue to keep you informed as well as adjust as we prepare for our summer. 
Stay safe. Stay healthy. Stay informed. 
Sincerely,
Dr. Gregory C. Hutchings, Jr.
Superintendent of Schools
T.C. Senior Mathieu Zahlan Highlighted by Senator Tim Kaine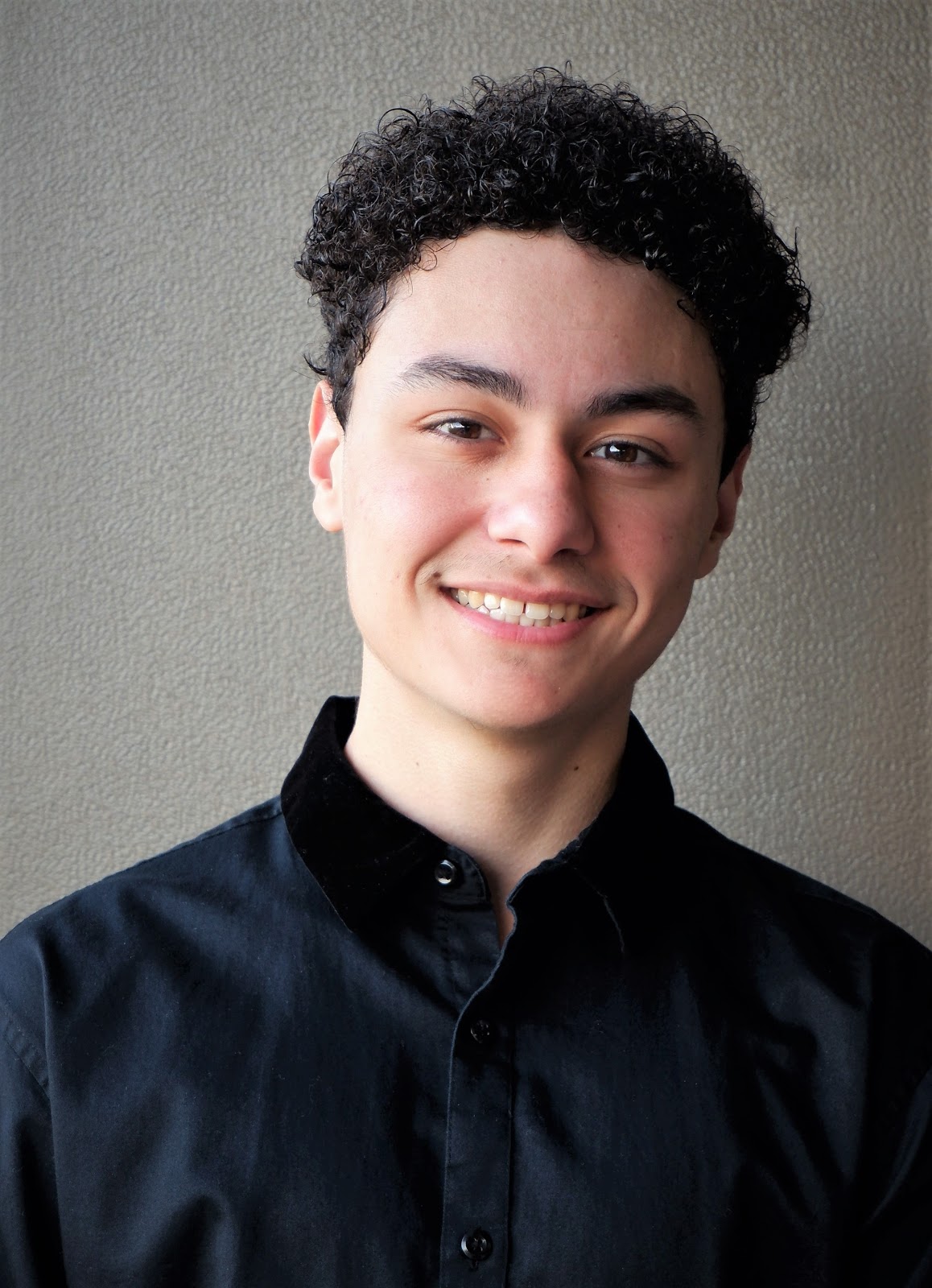 When T.C. Williams High School senior Mathieu Zahlan sat down to compose a graduation speech as part of a video contest held by Senator Tim Kaine, inspiration was all around him.
He drew on the challenges of living the end of his senior year framed by the COVID-19 pandemic and the disappointments that followed. But more than anything, his message was about resilience, character, hope and thanks.
Last week Sen. Kaine selected Mathieu's entry to highlight on his website and Facebook page as part of the "Everybody's the Graduation Speaker" contest.
Delivering the speech, Mathieu said, "There's a French saying that says 'après la pluie le beau temps' which translates into 'after the rain, the good weather'. That's right! We believe in our hearts that we will be the shining light during this horrible pandemic because we are anything but ordinary!"
"We are the quaran-teenagers of 2020, we leave our childhood behind us now, and we step into a new chapter in our lives. We are on a mission to expand our knowledge, create and innovate for a better future."
In April, Sen. Kaine launched the video contest calling for seniors to write and record a speech that they would give to their school if they were this year's graduation speaker.
At the time he said, "One of the many groups of Virginians I've been thinking about during this challenging time is the graduates of the Class of 2020, many of whom won't have the graduation experience they've been planning for a long time. I feel a sense of loss about that, so I want to do something fun for them and give all high school seniors the chance to be a graduation speaker. I look forward to hearing the wisdom Virginia's future leaders have to offer and sharing their inspiration with others. Let's show Virginia what the Class of 2020 is all about."
For Mathieu, the experience was a rewarding one.
He said, "I wanted to tell the Class of 2020 that a graduation is not a just ceremony or a party, but that it is a new beginning to bigger opportunities, and with the unfortunate current situations we should step up and be heroes."
"I have not written a speech before, I had to do some research on how to write a speech. I really hope to move everyone that listens to it and to inspire our generation to continue their education and to work hard and make a difference."
Watch the video: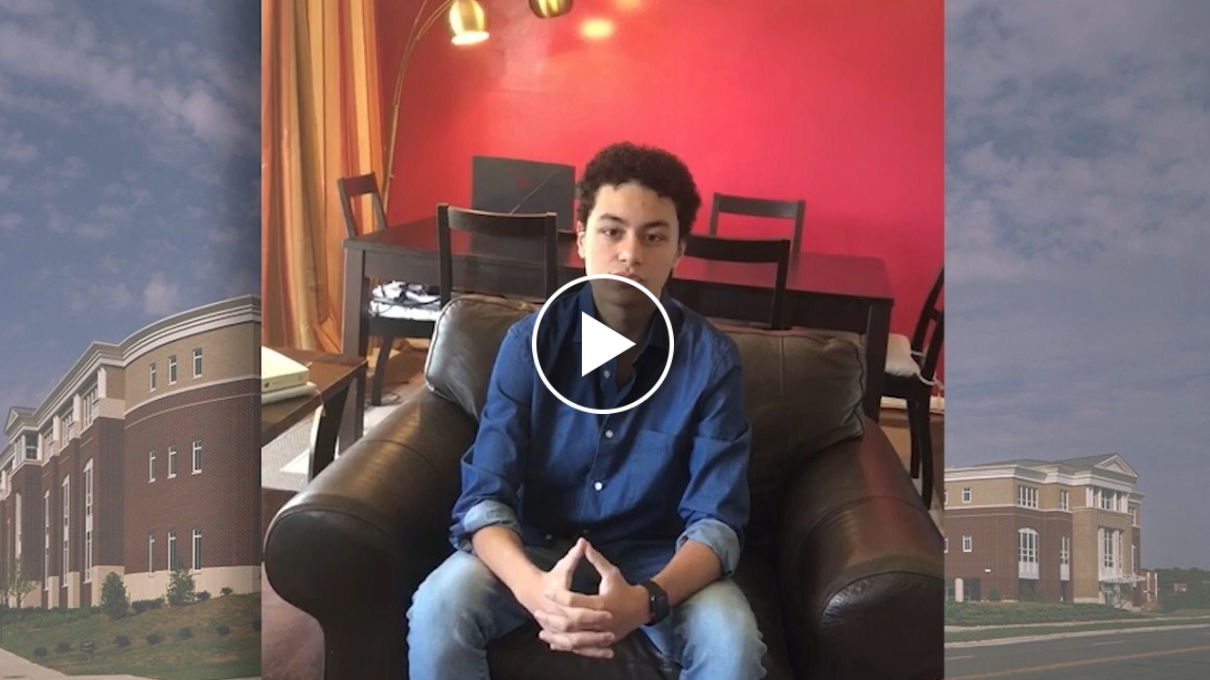 Meet Our Three New School Leaders
Superintendent Dr. Gregory C. Hutchings, Jr. has selected three new school leaders who will join ACPS on July 1.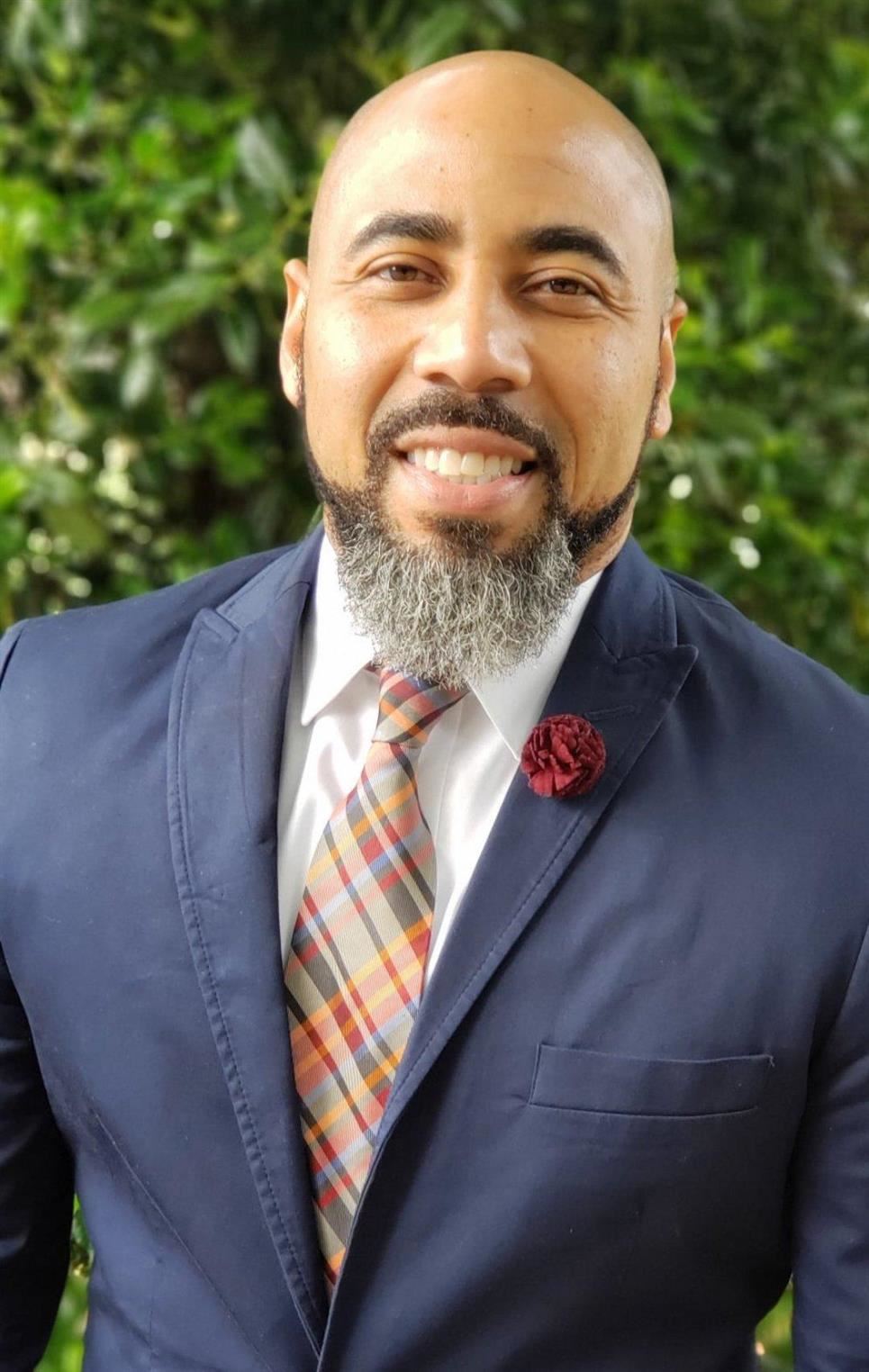 Dr. John McCain has been selected as Transformational Head of School for Jefferson-Houston PreK-8 IB School. McCain joins us from North Carolina where he previously served as an elementary and middle school principal, assistant principal and a support specialist for teachers, providing coaching to teachers to help them improve their academic outcomes. Learn more about Dr. McCain.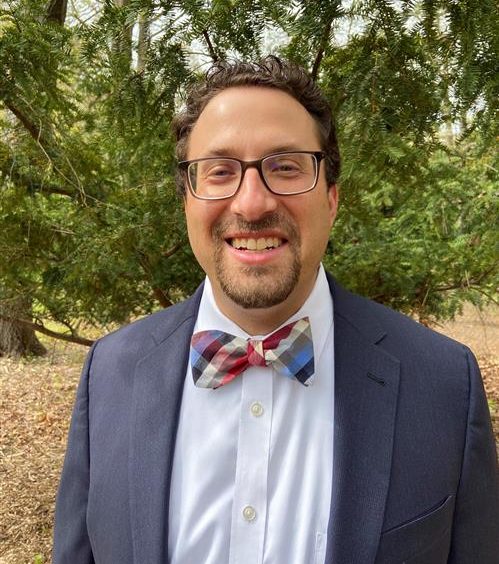 Loren Brody, an experienced principal with D.C. Public Schools, has been named as the next leader of Charles Barrett Elementary School. Brody joins ACPS from the Takoma Education Campus PK3-8 in Washington, D.C. where he has served as principal since 2015. He brings with him a deep understanding of the Kennedy Center Arts Integration Program, a highly-coveted arts program used by staff and students at Charles Barrett to foster a deeper understanding of complex concepts. Learn more about Mr. Brody.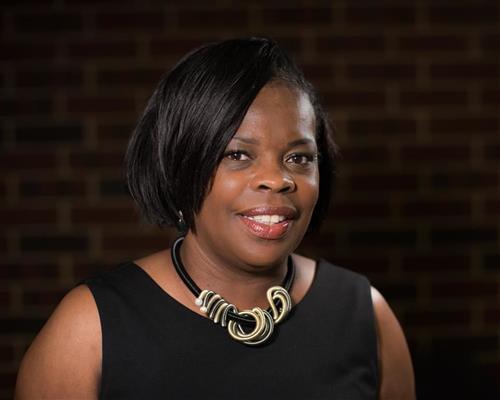 We are also delighted to announce our very own Penny Hairston, former Douglas MacArthur administrative intern and current assistant principal at James K. Polk Elementary School, has been chosen to be the new principal of Douglas MacArthur Elementary School. Hairston rejoins MacArthur after serving five years as assistant principal at James K. Polk. She previously served four years as an administrative intern at MacArthur from 2011 to 2015 and has more than two decades of teaching and administrative experience. Learn more about Ms. Hairston.
Wear Orange This Weekend 
This year, and every year, as part of our commitment to providing a safe learning and working environment, we are encouraging all in our ACPS family to Wear Orange this weekend.
Although events across the country will be held virtually this year, you can still show support and honor those who have lost their lives to violence.
Wearing something orange from June 5-7 is a simple and eye-catching way to show you recognize the negative impact of violence on society.
It is also a good time to familiarize or reacquaint yourself with the Be SMART program for safe gun storage.
This is based on five simple steps: Secure, Model, Ask, Recognize and Tell.
We ask you to do your best to normalize conversations about guns and take responsible actions at home that will prevent child gun deaths and injuries.
Please also join us in keeping our children safe by ensuring they never have unsupervised access to firearms and all firearms in your possession are kept under lock and key.
Don't Miss Today's ASO Sympatico Performance
This afternoon, ACPS students who are part of the Alexandria Symphony Orchestra (ASA) Sympatico group will join a live online performance.
Please join ASA music director Jim Ross, Sympatico program director and John Adams Elementary School music teacher Kyle Tilman, and Pete Tashjian of the Collective Conservatory as they present five short new pieces.
The program begins on Facebook Live at 4:30 p.m.
Your Questions Answered – Facing Racism. Demanding Change.
Yesterday, Superintendent Dr. Gregory C. Hutchings, Jr. replaced his daily video Q&A with a heartfelt message about the racial crisis we are facing in our country. As a school division, we play a vital role in eliminating racial inequities. Please take a few minutes to listen to this message. We will be collecting your thoughts and responses on the ACPS Facebook page and on Twitter. You can also email them to news@acps.k12.va.us.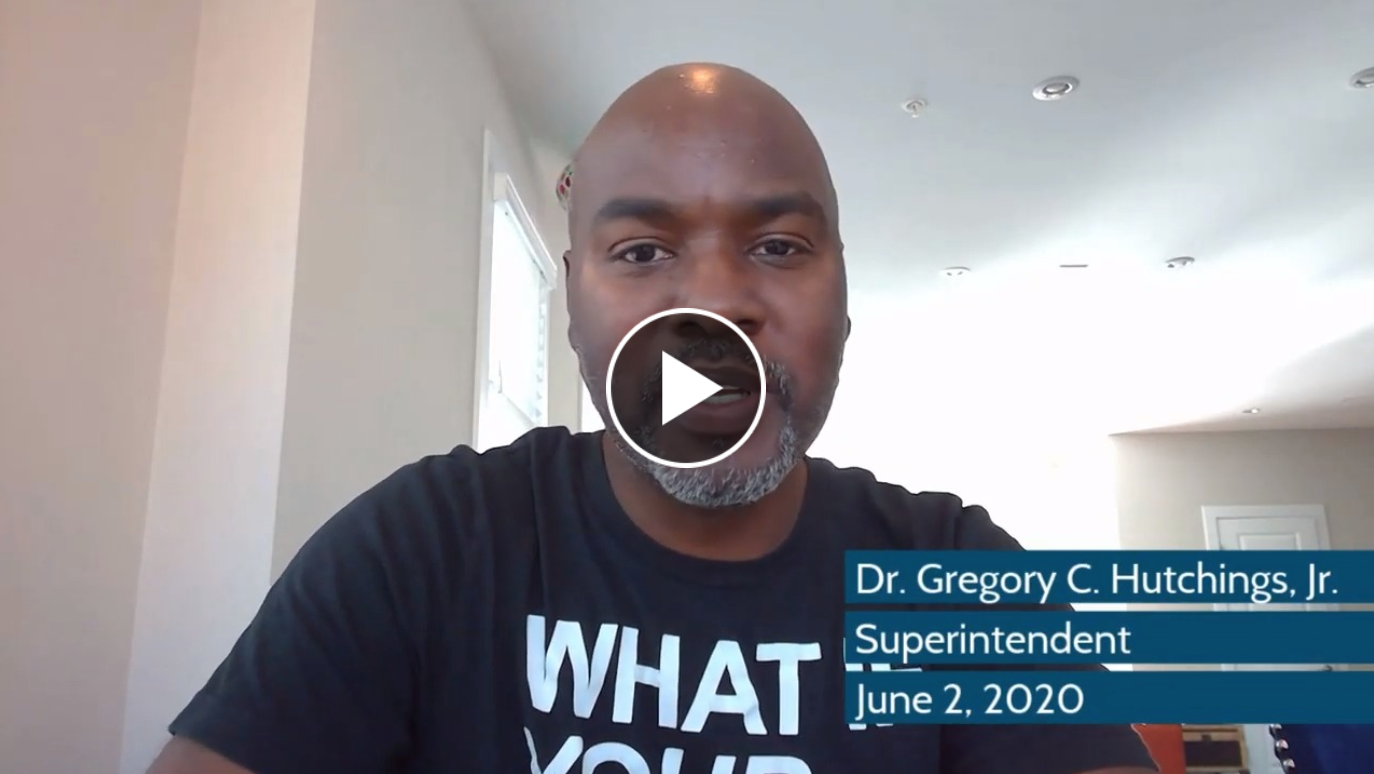 If you missed last night's Virtual Town Hall "Facing Racism. Demanding Change," you can watch the recording on the Act for Alexandria Facebook Page. Hear from multiple civic leaders, including Dr. Hutchings, as well as Alexandria Living Legend and Activist Joyce Rawlings; Alexandria Councilman John Taylor Chapman; Alexandria youth leader Kamryn Powell; City of Alexandria Police Officer Bennie Evans; and Senator Mark Warner. The panel was moderated by the City's Race and Social Equity Officer, Jaqueline Tucker.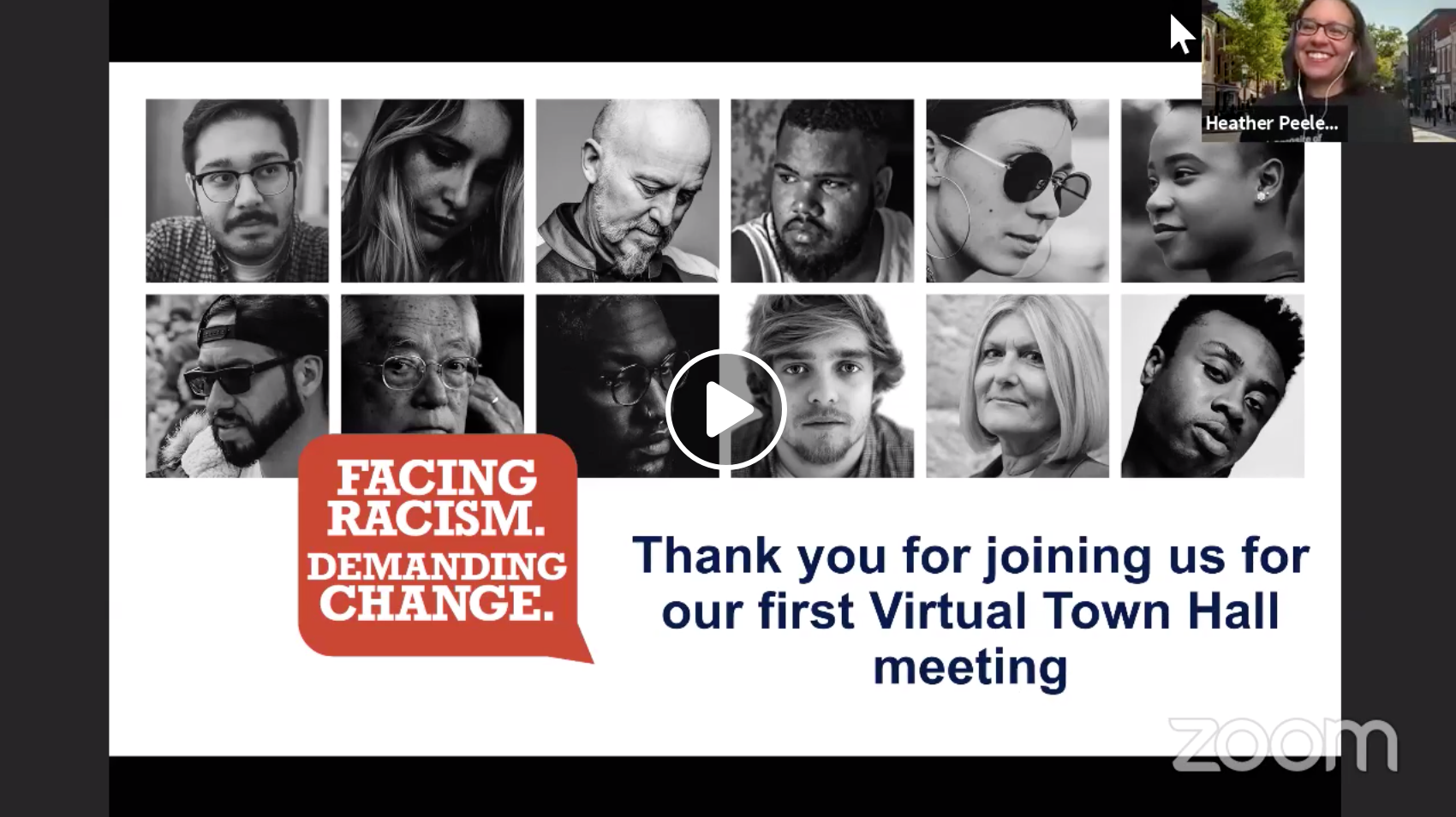 CONNECT WITH US
We want to hear from you! Send us a photo, video or story about your experiences while school is closed. Email us at news@acps.k12.va.us.
SHARE YOUR LEARNING!
Learning Together: At-Home Tips from One ACPS Family to Another
Have a learning tip that works well for your child, or a particularly interesting project or story you think others would enjoy? We invite you to share it with the entire ACPS learning community!
Upload your video or audio story or post it to the ACPS Facebook page.
See this great example from one parent and her son.
Food Distribution
ACPS has multiple distribution meal site locations throughout Alexandria for all ACPS students and children over the age of two.
GRAB-AND-GO MEAL LOCATIONS:
Grab and Go breakfast, lunch and snack meals are available Mondays, Wednesdays and Fridays between 9 a.m. and 12 p.m. at the following locations:
William Ramsay Elementary School
5700 Sanger Avenue, Alexandria, VA 22311
Francis C. Hammond Middle School
4646 Seminary Road, Alexandria, VA 22304
Cora Kelly School for Math, Science and Technology
3600 Commonwealth Avenue, Alexandria, VA 22305
Jefferson-Houston PreK-8 IB School
1501 Cameron Street, Alexandria, VA 22314
T.C. Williams High School
3330 King Street, Alexandria, VA 22304
And available at our "Pop-Up" sites located at:
Mason Apartments at South Reynolds Street, Alexandria, VA 22304
10:45 to 11:15 a.m. Mondays, Wednesdays and Fridays
Brent Place Apartments at 375 South Reynolds Street, Alexandria, VA 22304
11:20 to 11:50 a.m. Mondays, Wednesdays and Fridays
Ruby Tucker Family Center at 322 Tancil Court, Alexandria, VA 22314
10:45 to 11:15 a.m. Mondays, Wednesdays and Fridays
Community Lodgings at 607 Notabene Drive, Alexandria, VA 22305
10:45 to 11:15 a.m. Mondays, Wednesdays and Fridays
Old Towne West Apartments (parking lot) at 500 South Alfred Street, Alexandria, VA 22314
11:20 to 11:50 a.m. Mondays, Wednesdays and Fridays
Corner of Florence Drive and Four Mile Road, Alexandria, VA 22305
10:45 to 11:15 a.m. Mondays, Wednesdays and Fridays
The Fields at 4309 Duke Street, Alexandria, VA 22304
10:45 to 11:15 a.m. Mondays, Wednesdays and Fridays
Bennington Crossing Apartments at 441 North Armistead Street, Alexandria, VA 22312
11:30 a.m. to noon, Mondays, Wednesdays and Fridays
NO SIGN UP OR REGISTRATION IS REQUIRED TO RECEIVE MEALS. Meals consist of breakfast, lunch and snack and include, for example, fresh fruits and vegetables and sandwiches for multiple days.
NOTE: No food distribution will occur on Tuesdays or Thursdays. The limited days for distribution is to support the practice of social distancing and to limit social gatherings. Meals for two days will be provided on the pick-up days, (Monday/Wednesday/Friday).
Other Food Resources in the City of Alexandria
For food pantry locations and schedules in Alexandria, visit www.hungerfreealexandria.com or call ‪703-662-1067.
Questions? Or Need Translation?
Send us your question in Spanish, Arabic or Amharic:
Text ACPSMEALS to 797979 (English and Spanish)
Call or text 703-927-6866 (Amharic)
Call or text 703-927-7095 (Arabic)
OR
Call the FACE Center's Bilingual Parent Information Lines:
For Spanish, call 571-775-9719, Monday-Friday (9 a.m. — 5 p.m.)
For Amharic, call 703-927-6866, Monday-Friday (9 a.m. — 1 p.m.)
For Arabic, call 703-927-7095, Tuesday-Thursday (9 a.m. — 3:30 p.m.)
SAFETY REMINDER: Please remember to observe social distancing practices while at the food distribution site by maintaining six feet of personal space between you and other families or individuals.
Anyone exhibiting symptoms of a respiratory illness like fever, runny nose, sore throat, coughing or difficulty breathing on the day of food distribution or in the previous 24 hours should not visit a food distribution site but call a health care provider instead. If you do not have a primary care physician and are not enrolled in a clinic, you may CALL an urgent care center or emergency room.
TEEN WELLNESS CENTER IS OPEN
The Teen Wellness Center at T.C. Williams is still open regular hours Monday through Friday for all Alexandrians ages 12-19. All services are provided in the clinic and if the teen is ill with an elevated temperature (100.0 or more) we will see them through our telehealth video format. Make an appointment over the phone by calling 703-746-4776.
UPDATES FROM THE ALEXANDRIA HEALTH DEPARTMENT
The City of Alexandria and the Alexandria Health Department strongly urge everyone to follow state orders to STAY HOME except for essential trips such as food purchases and medical care, and keep 6 feet apart from others when in public. Your neighbors and loved ones are counting on you to stop the spread of COVID-19. For other questions about COVID-19, call the Alexandria COVID-19 Hotline at 703-746-4988, weekdays from 9 a.m. to 6 p.m.
Additional updates can be found at www.alexandriava.gov/Coronavirus.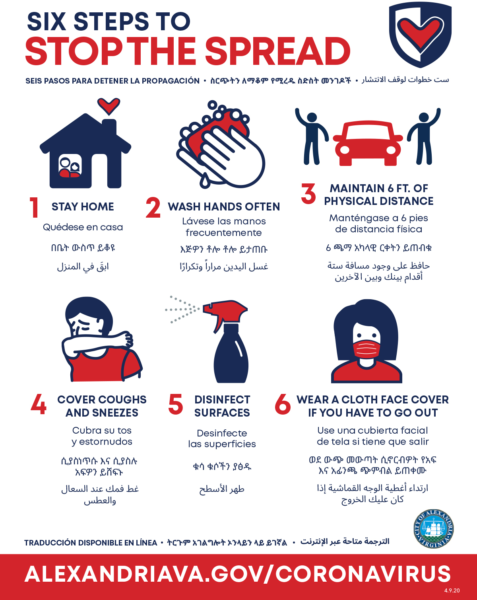 Coping with COVID-19 Fear and Uncertainty
Check out the City of Alexandria webpage Coping with COVID-19 Fear and Uncertainty which includes the COVID-19 Wellness Resource Guide.
WANT TO HELP?
Please consider donating through ACT For Alexandria and the COVID-19 Response Fund if you are able. 
Community members who would like to volunteer should reach out to www.volunteeralexandria.org or 703-836-2176 to register for any additional potential volunteer opportunities.
MENTAL HEALTH SUPPORT
Continuity of School Support and Academic Advisement
School Student Support Team staff, including school counselors, school nurses, school psychologists, and school social workers will be available during school hours throughout the closure. Monday — Friday between 8:30 a.m. and 3:30 p.m. staff will be connecting with students and their families. The Department of Student Services, Alternative Programs and Equity staff members are also available during this time and can be contacted by voicemail and at student_services@acps.k12.va.us.
Emergency Supports
If there is a crisis or emergency during the time of the closure, students and families can access the supports below:
Crisis Text and Crisis Link:

Text: CONNECT to 85511
Call: 703-527-4077
We know that this is a challenging time. ACPS will continue to share information through the ACPS website, social media, and email. Please don't hesitate to reach out to your student's school counselor or school social worker with any questions.
HEALTH REMINDERS
Don't Feel Well?
Contact your primary health care physician. Don't have insurance? Contact Neighborhood Health at 703-535-5568.
---
Have questions, concerns or feedback? Contact us.
Stay Healthy!
Wash your hands regularly. Regular soap is OK.