U.S. Senator Tim Kaine spent an afternoon with Junior ROTC cadets at T.C. Williams High School on Friday to hear their thoughts on the political processes they considered necessary to take a country to war and on the recent conflict with Iran.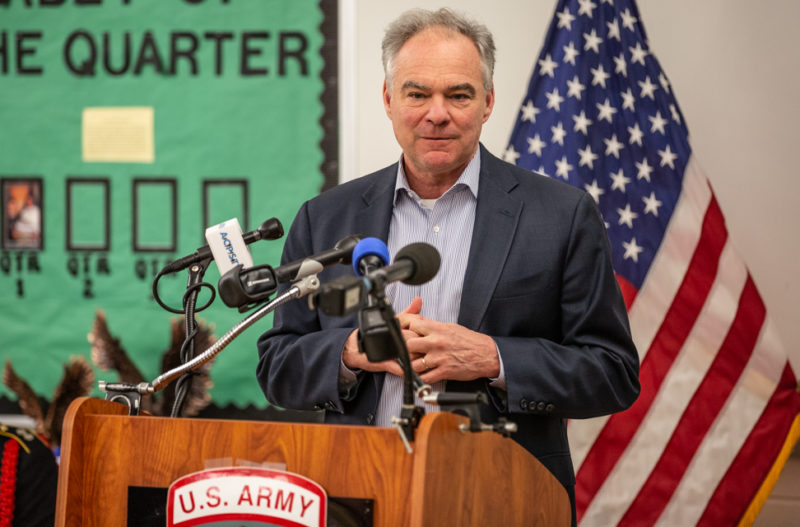 The senator, who shared that he became even more conscious of what it means to send members of the armed services into conflict after his own son joined the Marines, talked to the students about issues of de-escalation and his efforts to define the roles of Congress and the President in making the decision whether to send our service members into conflict. Earlier this month, Senator Kaine introduced a war powers resolution to spark a debate and a vote in Congress around hostilities with Iran.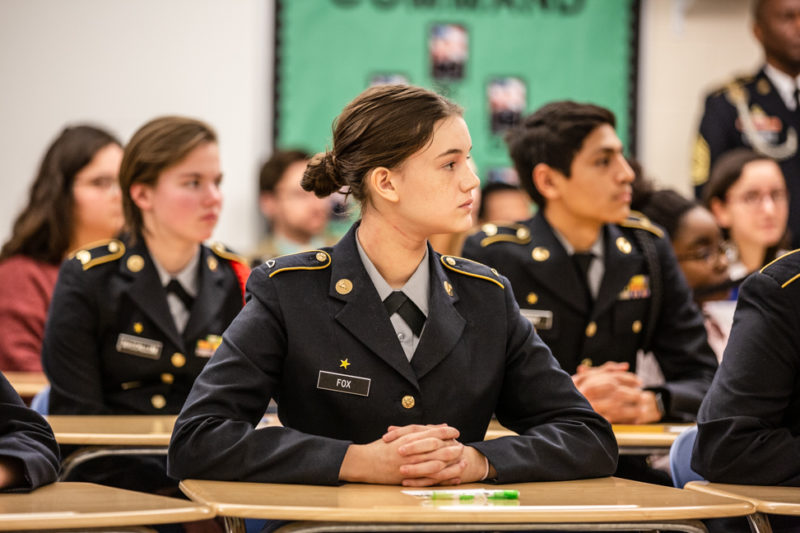 "I want to hear your questions and take your advice. I try to listen to young people who may help me think about things differently," Senator Kaine told the students, who had plenty of questions for him.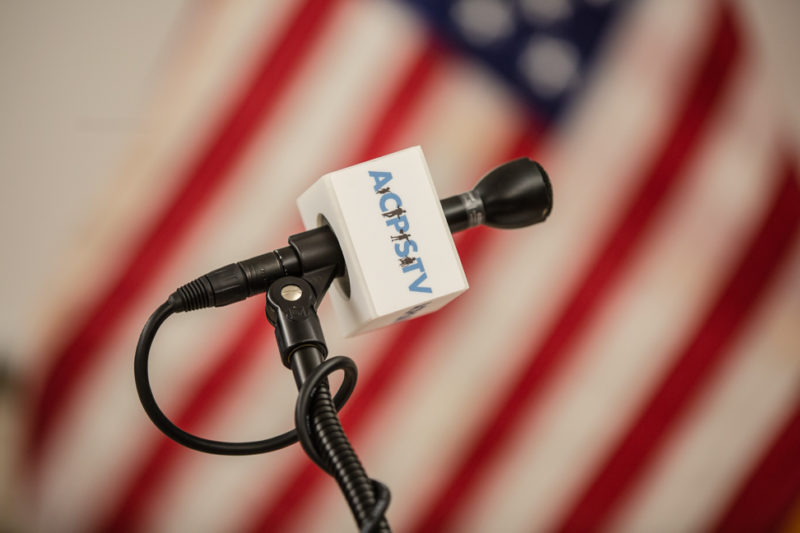 ACPS broadcast the discussion live on Facebook so you can hear the answers to the questions our students had for the senator, such as "Do you believe there should be changes to the War Powers Act?" "What are the prospects for de-escalation between Iran and the United States?" and "If this is meant to be a bipartisan bill, what does it take to get bipartisan support for a bill?"