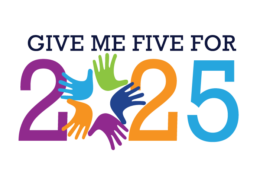 Today, we are kicking off our strategic planning process that will focus on ensuring our students are engaged in the highest quality of education possible.
The next ACPS Strategic Plan for 2025 will be focused on ensuring all students get what they need to succeed. ACPS is determined to be leaders in the work of ensuring equity for all our students. We know this will make a difference in helping us get to the next level and, as such, equity will be the lens through which we look, as we embark on the journey to put together a roadmap to take us to the next level.
We want to make sure that this roadmap for the next five years not only involves staff, students, parents and the community and incorporates all their voices, but is actively driven by our educational experts who serve our students every day. We also want to make sure it encompasses our diversity and reaches all parts of Alexandria and makes sense for our community as a whole.
To help us draw up a new 2025 plan we have created a Strategic Planning Committee made up of school-based staff members, parents, businesses and representatives from community organizations who each know their community intimately. We were overwhelmed by the number of offers to sit on this important committee, both from staff and the community. Thank you to everyone who stepped up and put their name forward. If your name was not put forward for this committee, we will need you in the coming months to help facilitate engagement and input opportunities at our schools and in our community.
To help us with this important work, ACPS has selected FourPoint Education Partners, a Maryland-based consultancy that is highly experienced in the work of helping school divisions build strategic plans. They will work with our Steering Committee, who will guide the process. The process will include digging deep into our data, analyzing feedback from previous engagement sessions, touring our classrooms, and talking to students, staff and our community over the summer, before we come together to draft what will ultimately be the most important document for the schools over the next five years. What's more, our next strategic plan will be aligned with the city's Community Health Plan and Children Youth Master Plan, as we are one city after all.
What do we need from you?
We ask you to stay engaged with us. Give us your best ideas and connect with members of the 2025 Strategic Planning Committee to ensure your voice is represented in the 2025 Strategic Plan.
Finally, we ask you to share our enthusiasm and give us five for '25! Our journey starts today!