On Thursday night, the Board focused on healthy students, making sure we have structures for supporting and retaining our staff, and checked in on the High School Project.
If you didn't watch the meeting live, you can watch the February 7 meeting online and view the agenda and meeting documents.
Don't forget that you can also watch all Board meetings live from the comfort of your sofa on ACPS-TV, local cable channel 71 and ACPS-TV online. You can also watch all meetings recorded online.
Human Resources Audit Update
The ACPS Department of Human Resources gave an update on the next steps towards fulfilling the recommendations that came out of the recent HR audit. HR stressed that they will be reaching out to principals to ensure their voice is incorporated into the next steps.
HR is looking to establish a uniform interview process across all schools to ensure we are selecting teachers with vision, integrity and passion, as well as staff who can relate to our focus on equity, diversity and inclusion.
HR also let the Board know that they value all staff voices. They will be expanding the TELL survey — used in the past to listen to teacher feedback — to reach out to all staff in the near future.
Watch the video of the presentation.
View the presentation slideshow (PDF).
High School Project Update
There were questions from the Board around the timing of plans for the modernization of the Minnie Howard Campus. Chief Operating Officer Mignon Anthony told the Board that all plans will be complete by September, but that a full timeline for the process will published in the next two weeks.
Marine Corps Marathon Awards
Three schools — George Mason and James K. Polk elementary schools and Mount Vernon Community School — have earned Marine Corps Marathon Healthy School Awards by participating in the Kids Run in October. Each received a plaque and a physical education grant from Marine Corps sponsor Sodexo. Congratulations!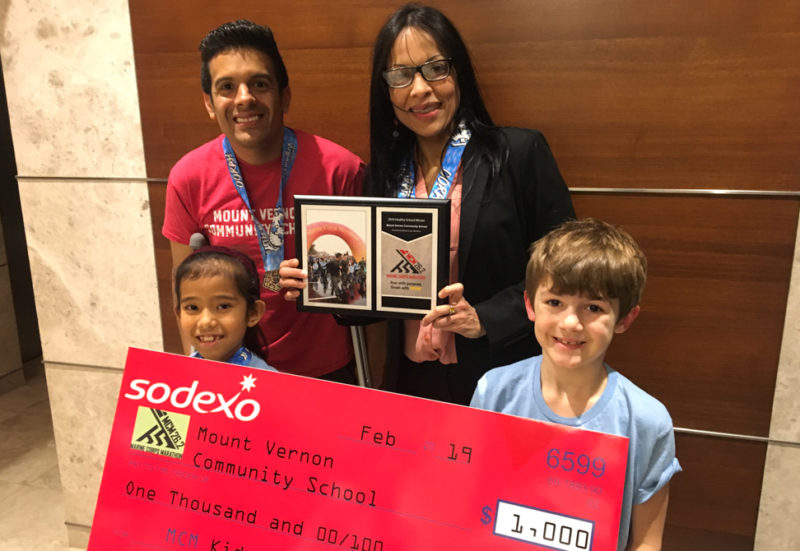 Policies
A change to the Rules of Order and By-Laws: Policy BDDE was proposed. A two-thirds vote on this policy change would mean that the consent calendar will be moved up in the agenda of School Board meetings so that staff do not have to stay later than they are needed.
Superintendent Chats
Superintendent Dr. Gregory C. Hutchings, Jr. announced a series of themed superintendent chats for the rest of the school year.
Join the superintendent at an upcoming Superintendent Chat.
View announcements from the superintendent.
Equity Audits
All schools will be undergoing equity audits over the spring. This will underpin all work at schools going forward.