This Week's Headlines:
---
Dear ACPS Staff,
As our community health metrics continue to swing further in our favor for a healthy and safe reopening of our school buildings, I am excited to share that our final planning is going as efficiently and smoothly as possible during these unprecedented times. All of us here at ACPS are eager to soon be able to see those students that indicated they would return in person, back in our classrooms.
This week, we heard from all of you on your ability to return. We will be sharing this information with you all in next week's ACPS Insider. We are grateful to all those who are able to return and bring our schools back to operating with in-person instruction.
If families who chose the hybrid option in the Family Choice survey back in December 2020 wish to switch to virtual, please direct them to contact their school front office for assistance. Unfortunately, at this time, we are unable to accommodate requests to change from virtual to hybrid. It is critical that we prioritize our current families who selected the hybrid instructional option so we are able to effectively and safely manage our reopening plan for school buildings. The logistics involved in this transition process are complex and the foundation of our success is dependent on the current hybrid student data. Once we have transitioned all of our students who have currently selected the hybrid option, we will explore the potential opportunities to transition additional students. We will keep you posted on these updates as the weeks progress. We have created an updated FAQ for families and an updated FAQ for staff about all things related to the reopening which I hope you will find helpful.
Hear more about our reopening plans in my weekly staff video update: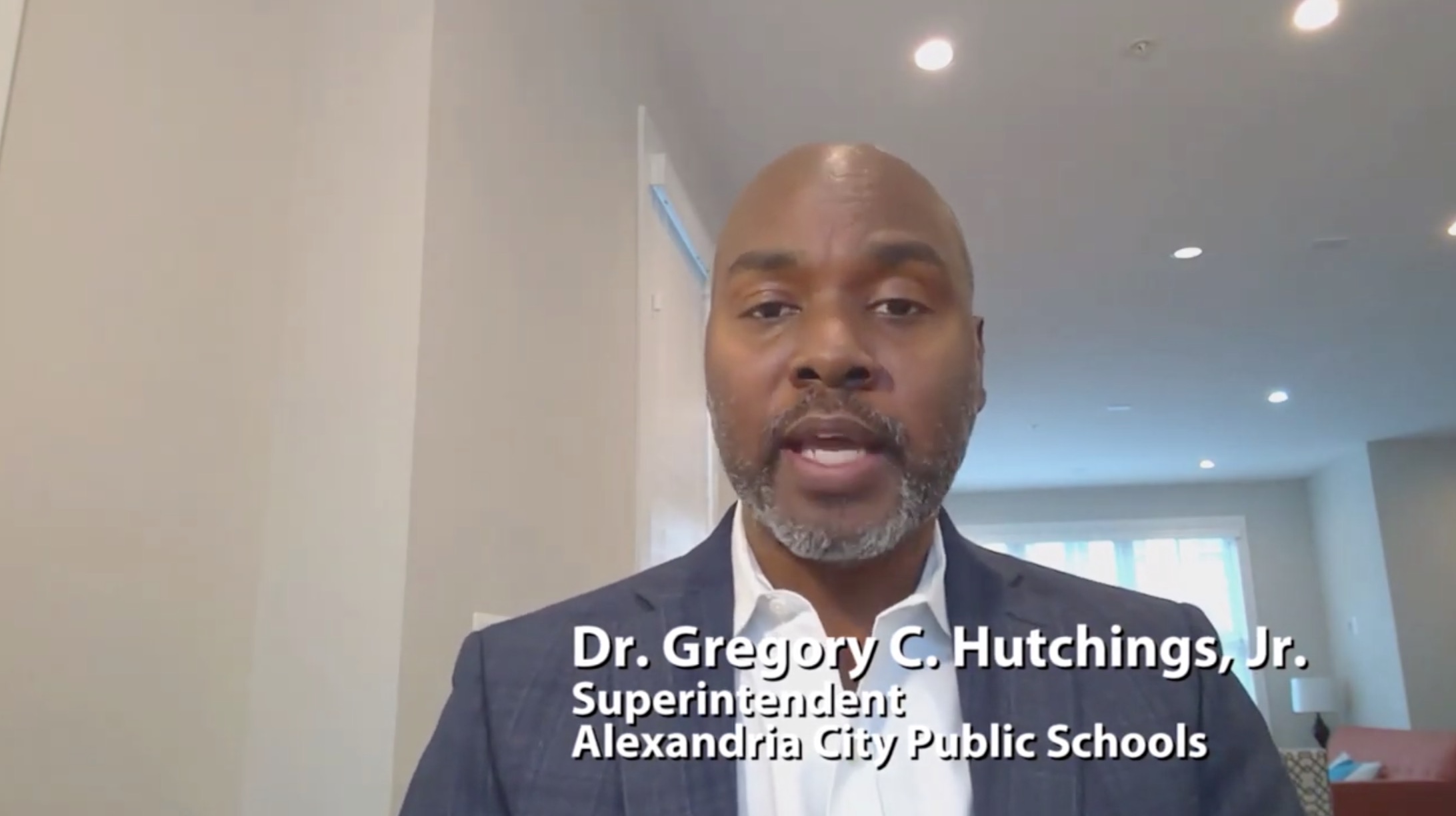 A reminder that the second polls for the shortlist of new names for T.C. Williams High School and Matthew Maury Elementary School are now open. Please help us by selecting your favorites before polls close on Feb. 19.
Finally, a friendly reminder that Monday, Feb. 15 is Presidents' Day and ACPS will be closed. Please enjoy the long weekend while staying safe, healthy and engaged. 
Dr. Gregory C. Hutchings, Jr.
Superintendent
No school on Monday, Feb. 15; Food distribution on Tuesday instead
There will be no school on Monday, Feb. 15 in observance of Presidents Day. No asynchronous work is required for students. All ACPS schools and offices will be closed.
Food distribution will be closed on Monday and will reopen the following day on Tuesday, Feb. 16. The remainder of the week will operate as normal with distribution points open on Wednesday and Friday.
Reminder: Hybrid Students to Return to Classrooms in March
Please check out the revised transition timeline for families that chose hybrid learning. Our hybrid schedule allows for students to return to the classroom two days a week.
Tuesday, March 2:

Reentry of hybrid students in grades K-5 receiving special education services in citywide self-contained full-day class programs, students in K-5 receiving special education reading and math services in a self-contained setting, Early Childhood Special Education students, and students in grades K-5 receiving English Learner services.

Tuesday, March 9:

Reentry of hybrid students in grades 6-12 receiving special education citywide and self-contained reading and math services, and Newcomer English Learner students in grades 6-12.

 

Tuesday, March 16:

Reentry of

ALL

remaining hybrid students in grades preK-12.
Our staff is diligently working toward these dates, remaining cautiously optimistic that our community health metrics will continue to improve.
Alexandria's latest community health metrics as of Feb. 11, 2021: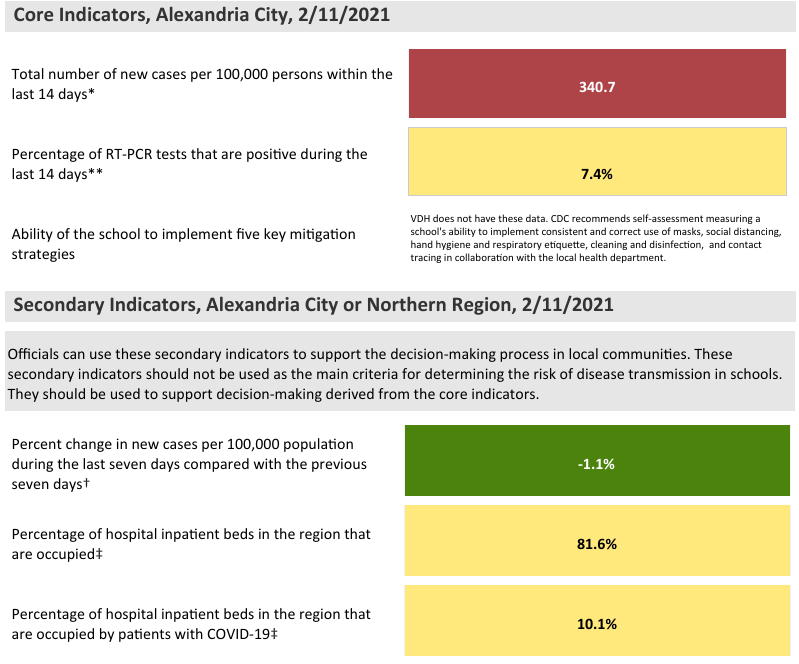 Staff FAQ: Answering Your Questions About Reopening

Be sure to take a look at our updated Staff Frequently Asked Questions which we hope will answer your questions about the reopening of our school buildings.
Get answers to questions such as:
How and when will technology be distributed?
What documentation is needed to document child care issues?
Can teachers delay their return until they get the second vaccine dose?
Are teachers responsible for wiping down student supplies or will they have support?
…and more.
Let's Talk: Join a Staff Conversation with Dr. Hutchings
Next Tuesday, Feb. 16 from 3:45-4:45 p.m., Dr. Hutchings will host a chat with staff featuring 3-4 representatives from both Education Association of Alexandria (EAA) and TAC. This chat is designed to engage a representative group of staff to have an open conversation with Dr. Hutchings and respond to questions that are most important to staff as they prepare to return to our buildings.
All ACPS staff are welcome to attend.
Let's Talk: Join a Conversation with Dr. Hutchings
Feb. 16, 2021, 3:45-4:45 p.m.
Join us on Zoom.
Child Care Resources for Staff Outside Alexandria
For our staff who do not live in Alexandria, we have compiled a list of child care providers and resources if a current lack of child care will be a barrier to your returning to work in person.
See the ACPS Staff Child Care Resource Information.
For those who live in Alexandria, please refer to our ACPS Virtual PLUS+ Child Care site.
Take a Sneak Peek Inside Our Schools and Learn How We Plan to Keep Everyone Safe
Our Facilities and Operations team has been working hard to get all our school buildings ready for a safe return to classrooms for our students and staff! 
Watch as Charles Barrett Elementary School Custodian Lavonne Ford takes us on a tour to see how schools are set up so we can all stay safe: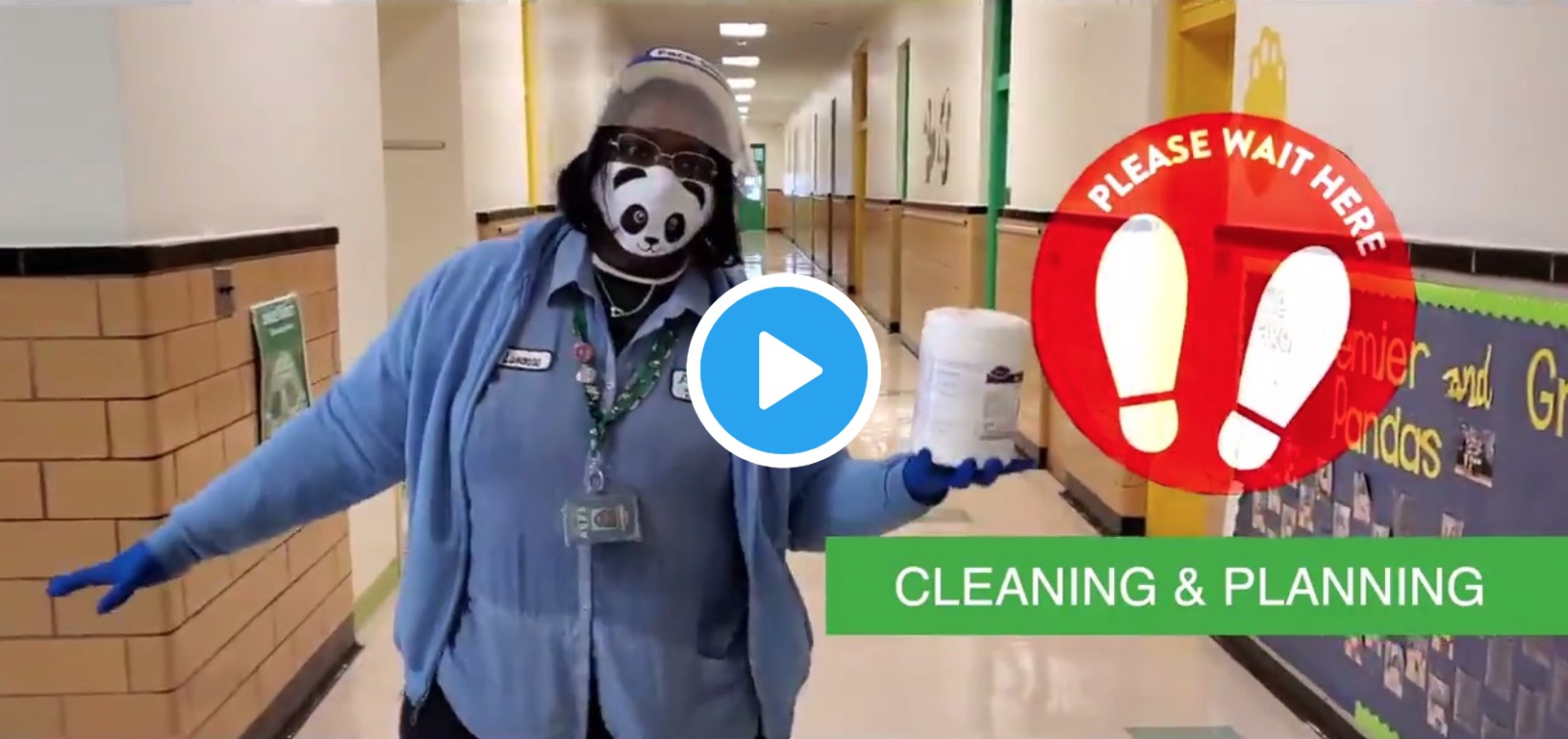 Welcoming Non-Exempt Employees to Begin Using ExecuTime on Feb. 16
On Tuesday, Feb. 16, non-exempt staff should begin using ExecuTime to clock in AND clock out each work day, and to request leave.
TimeClock Plus will no longer be used in ACPS as of Feb. 16.
Non-exempt staff will receive an email on Tuesday, Feb. 16 at 5 a.m. with further instructions on how to clock in and clock out.
For training videos on how to use ExecuTime, see the ExecuTime page on Canvas.
Have questions? Contact ExecuTime@acps.k12.va.us.
Now Accepting Nominations for the ACPS Athletic Hall of Fame for 2021
Since 2014, ACPS has inducted more than 50 athletes, coaches, teams and non-athlete contributors into the ACPS Athletic Hall of Fame (AHOF). The AHOF Advisory Committee is currently accepting community nominations for induction into the Athletic Hall of Fame in the Fall of 2021. Former athletes, sports teams, coaches and non-athlete contributors may be nominated from any current or former ACPS high school including Alexandria High School, George Mason High School, Parker-Gray High School, Francis C. Hammond High School, George Washington High School, or T.C. Williams High School. Nominations will be accepted through March 31, 2021 for consideration for this fall. 
To be eligible, athletes and teams must be five years past their graduation year, and coaches must have served a minimum of five years as coach. Nominees are selected based on their athletic accomplishments in high school, college and beyond, as well as their impact or contribution to the community at large. 
Complete the ACPS Athletic Hall of Fame nomination form online or download and print the nomination form from the Athletic Hall of Fame Advisory Committee webpage. For more information, contact the School Board Office at boardclerk@acps.k12.va.us.
The Identity Project: Help Choose the Final Names for Maury and T.C. Williams

Through a robust community engagement process and vetted by the school board clerk and superintendent, the semifinalist names for each school have been announced. With thousands of entries from students, families, staff, and community members, we have revealed the top names from the polls that met the School Board policies (Policy FF [PDF] and Regulation FF-R [PDF]) and were deemed suitable for naming a school.
Now is the time for all community members to give their voice to the name they want to see as the final selection in this process. The second set of community polls close at 11:59 p.m. on Feb. 19. 
Take the T.C. Williams Renaming Poll #2
Take the Maury Elementary Renaming Poll #2
HEALTH REMINDERS
Don't Feel Well?
Contact your primary health care physician.
---
Have questions, concerns or feedback? Contact us or contact your direct supervisor.
HR Questions? Contact hr@acps.k12.va.us.