This Week's Headlines:
---
Dear ACPS Staff,
We are now just two weeks away from the reopening of our schools on March 2 when we will welcome our first group of students. Our final preparations are coming together and we are working closely with all school staff who are returning in person to ensure they are fully-versed with our new protocols and able to manage a safe and engaging teaching and learning environment. I hosted a staff webinar this week to answer questions and address lingering concerns. If you missed it, watch it below.
Next Wednesday, we will be publishing an ACPS Express Special Edition on School Reopening, which we hope will give our families who opted for hybrid learning everything they need to allow for a smooth transition back to the classroom. There is no doubt that things are going to look very different than how we remember the typical school day before March 13, 2020. The best thing we can do is to help children who will transition into our hybrid learning approach understand what is happening, why it is happening, and what is expected of them when they return to the classroom. 
Like all our neighboring divisions, we are currently working through the process of hiring classroom monitors to assist our teaching staff who do not have the ability to return to our school buildings at this point. Given the huge demand for these workers in the area and the time it takes to onboard each one, this is a longer process than anticipated. As we have all discovered during this pandemic, simple solutions are not easy to come by. This week, we were able to assess the data gathered on our staff's ability to return. We hope to see these numbers increase over time and are working hard to address the implications and work to find solutions.
I am pleased to say that last night the School Board adopted our Proposed FY22 Combined Funds Budget, which will now go to the City in April for approval. As we transition back into our buildings, this gives us an opportunity to move forward at speed with our work of recovery, retaining and reigniting. 
Stay safe, healthy and engaged.
Dr. Gregory C. Hutchings, Jr.
Superintendent
Reminder: Hybrid Students to Return to Classrooms in March
In March, our hybrid students will return to the classroom two days a week, according to the following tentative timeline:
Tuesday, March 2:

Reentry of hybrid students in grades K-5 receiving special education services in citywide self-contained full-day class programs, students in K-5 receiving special education reading and math services in a self-contained setting, Early Childhood Special Education students, and students in grades K-5 receiving English Learner services.
Tuesday, March 9:

Reentry of hybrid students in grades 6-12 receiving special education citywide and self-contained reading and math services, and Newcomer English Learner students in grades 6-12.

 

Tuesday, March 16:

Reentry of

ALL

remaining hybrid students in grades preK-12.
Our staff is diligently working toward these dates, remaining cautiously optimistic that our community health metrics will continue to improve.
See the Staff Frequently Asked Questions about Reopening.
Alexandria's latest community health metrics as of Feb. 18, 2021: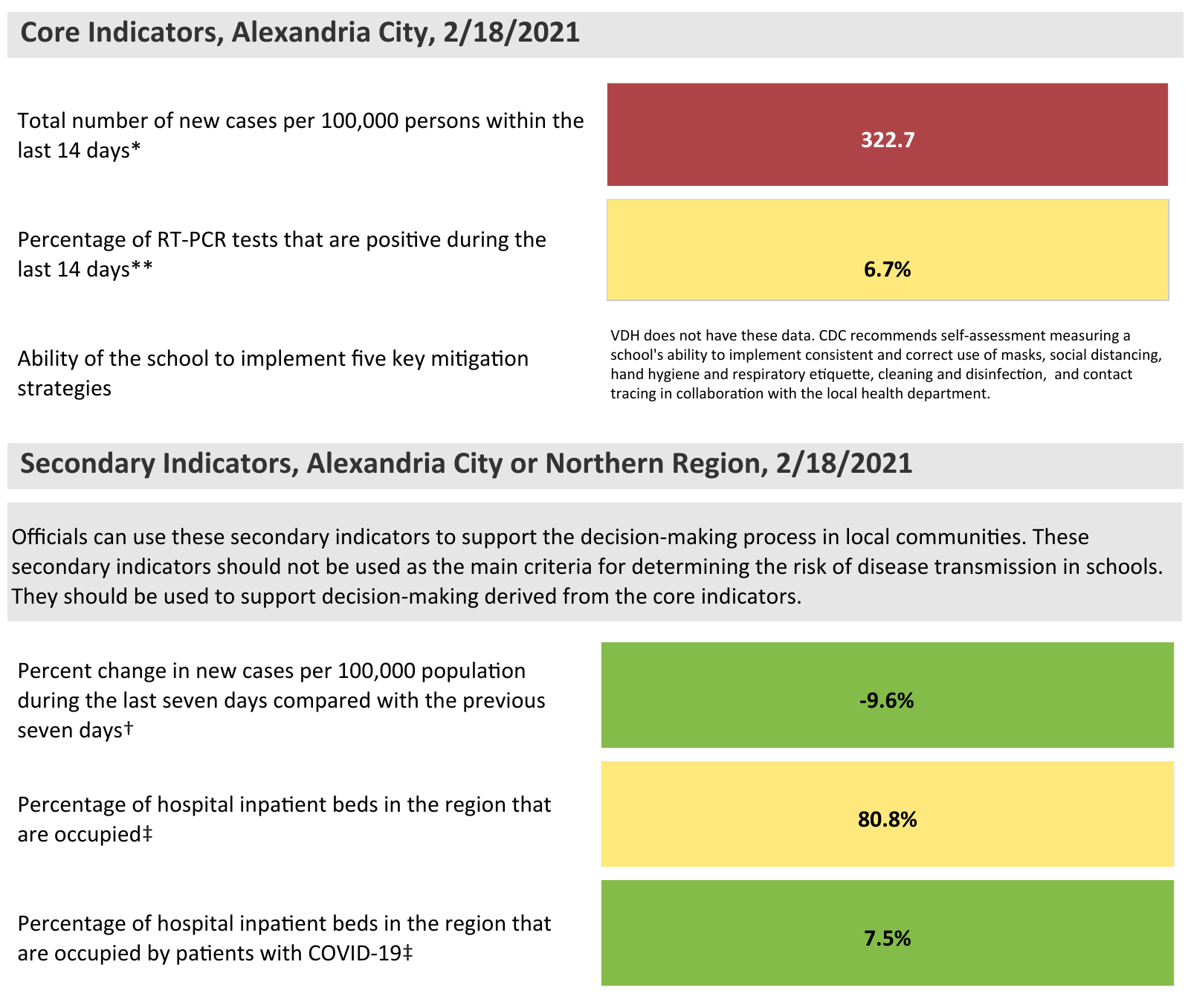 Miss the Superintendent's "Let's Talk" Staff Webinar on Tuesday?
This chat was designed to engage a representative group of staff to have an open conversation with Dr. Hutchings and to respond to questions that are most important to staff as they prepare to return to our buildings.
Watch the "Let's Talk" Staff webinar from Tuesday, Feb. 16: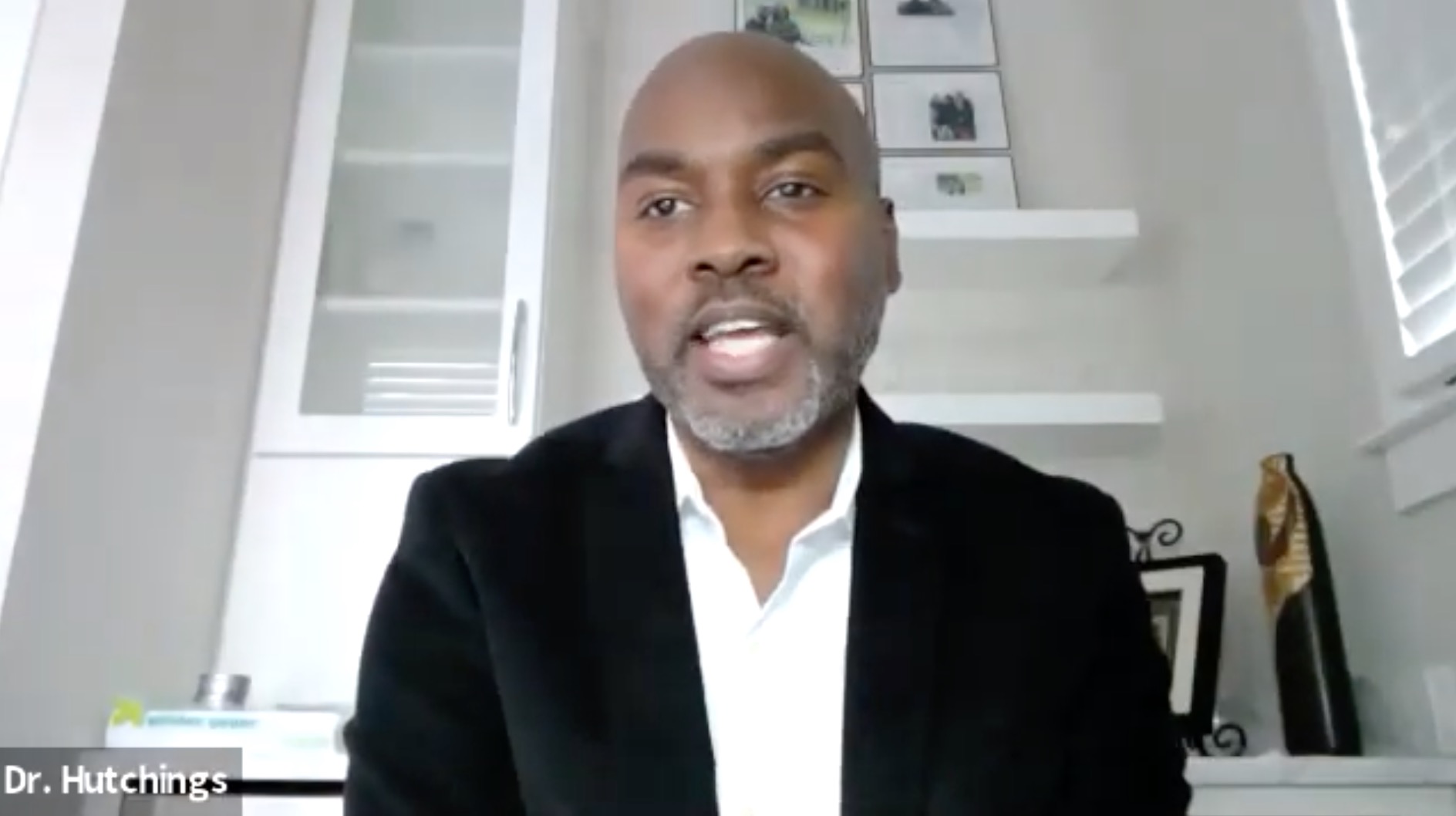 Staff Ability to Return Information
Earlier this month, we surveyed our staff on their ability to return to work in person and also their vaccination status. Below you will find initial data that was shared on Tuesday evening with the School Board. You will note that some of our staff members are still awaiting their first vaccination appointments and we are hopeful that many of those who have indicated they are unable to return may change their status once they are fully vaccinated.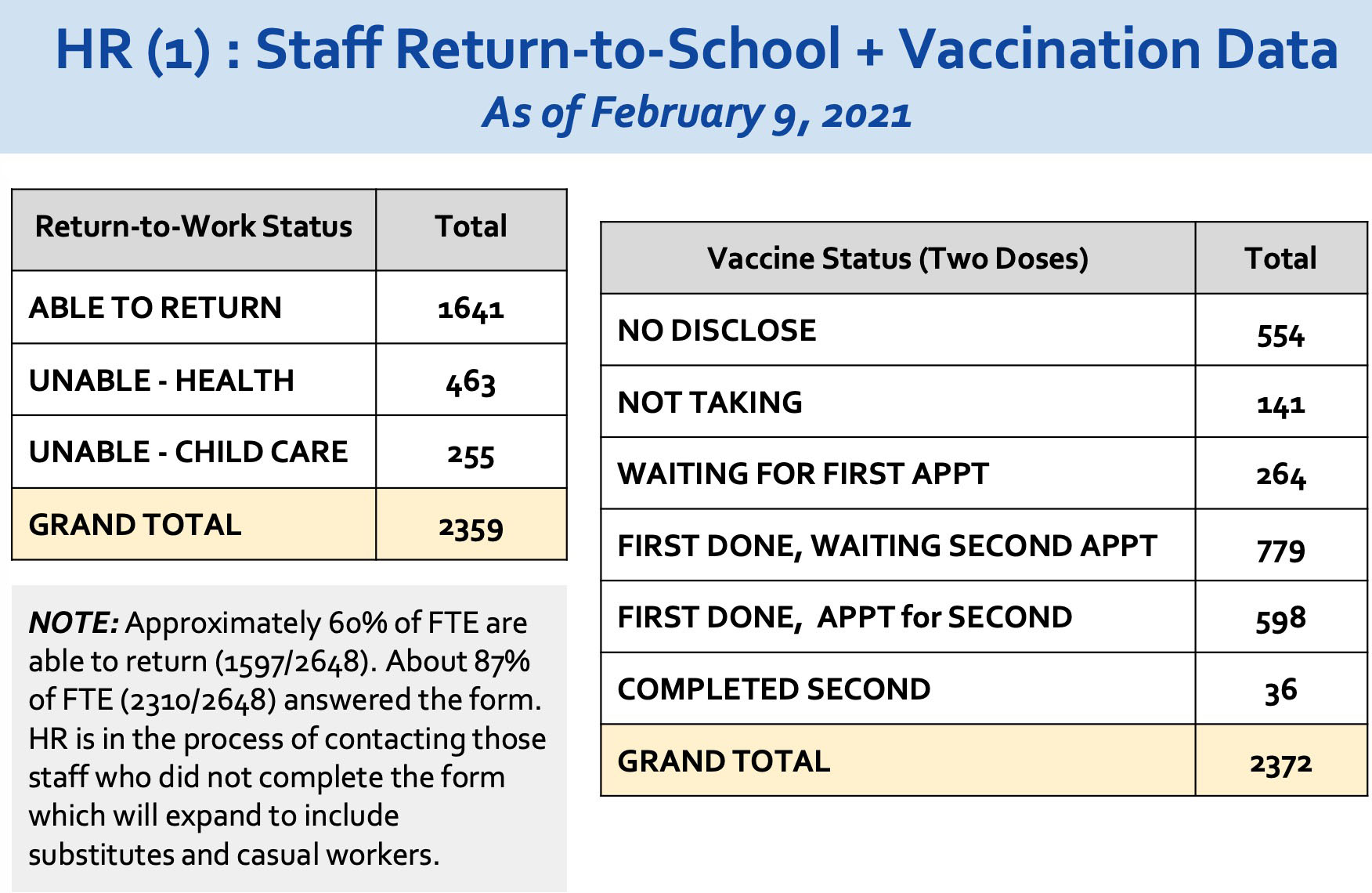 School Board Approves ACPS Combined Funds Budget Focused on Recovery, Retention and Reigniting
On Thursday night, the Alexandria City School Board voted unanimously to approve the FY22 Combined-Funds Budget which was proposed by Superintendent Dr. Gregory C. Hutchings, Jr. on Jan. 7, 2021. It focuses on addressing the need for supporting students, families and staff to recover from the dual impact on education of the COVID-19 pandemic and the reemergence of issues surrounding racial inequity.
This streamlined Combined Funds Budget of $322.7 million supports recovering from social, emotional and academic learning losses, recruiting and retaining our high-quality team, and reigniting a love of teaching, learning and leadership. In addition, the comprehensive financial blueprint provides for the resources and support necessary to continue the division's efforts to keep racial equity at the heart of all work.
Read more about the Combined Funds Budget.
Looking for Summer Employment? Check Out Our 'Summer Learning For All' Vacancies
For the second year running, Summer Learning For All will be available to every ACPS student. It will run from July 6 to July 30.
Vacancies have been posted to the ACPS website. The closing date for these openings is Feb. 26, 2021.
The open positions are:
Summer Learning Coordinator 

Elementary Principal

English Learner Coordinators

Extended School Year (ESY) Coordinators

Online Coordinator 

Dual Language Academy Principal

Citywide Program Coordinator 

Young Scholars Coordinator 

Preschool Coordinator 

Student Services Coordinator 
To apply for a position, current employees should complete the online application. Employees hired before Feb. 1, 2017 will need to create a profile in the online system. Apply online and see full instructions on how to apply (PDF).
Know Someone Interested in Being a Classroom Monitor?
ACPS is in the process of recruiting classroom monitors across the division, including five classroom monitors per school, one special education monitor per school, and one health annex monitor per school. 
Know of someone interested in becoming a classroom monitor? See the job description and apply online.
Important New Information on SOL Assessments
Based on emergency flexibility issued by the Virginia Department of Education (VDOE) due to the COVID-19 pandemic, ACPS will administer Local Alternate Assessments (LAAs) in place of the Virginia Studies (Grade 4 History), Civics and Economics (Grade 8 History), and the Grade 8 Writing SOLs in spring 2021. The LAAs will be administered from mid-March to early May 2021.
After a thorough review of the VDOE emergency guidelines and feedback from principals and impacted instructional staff, ACPS has decided to move forward with the administration of LAAs in place of these specific SOL assessments in spring 2021. The LAAs allow for virtual or in-person administration so that all students may be assessed regardless of their instructional delivery setting. There is also a great increase in the flexibility in the timing of assessments with instructional staff able to administer assessments in alignment with the pacing of the curriculum. Finally, the LAAs are aligned with instructional best practices and the ACPS instructional vision for authentic performance-based assessments.
LAAs will be created by the division with teacher feedback in February. Instructional staff will be trained on the administration and scoring of the assessments in the months of February and March. Assessments will then be administered and scored between mid-March and mid-May. With the upcoming return to in-person learning, ACPS will be providing as much flexibility as possible in training options while still meeting VDOE requirements and ensuring staff are set-up for success. Additional details regarding the upcoming staff training options will be sent out from the Department of Teaching, Learning & Leadership in the coming weeks.
Please direct any questions regarding the decision to implement LAAs in spring 2021 to clinton.page@acps.k12.va.us.
Five Titan CTE Teachers Earn Financial Literacy Teacher Award
Five teachers at T.C. Williams High School have been recognized for their work to ensure our students are financially literate.
Congratulations go to teachers Katrina Caras, Deborah Leow, Jim Pondolfino, Beulah Willis-Brown and Nancy Foote. All five Career and Technical Education (CTE) economics and personal finance teachers have been awarded the W!se's 2019-20 Gold Star Teacher Award! 
To earn the Gold Star Award, a CTE teacher must have achieved a 93% student passing rate on the W!se Financial Literacy Certification Test in at least one of their classes during the 2019-20 school year. 
T.C. Williams CTE Coordinator Trisha Jacobs said, "Last spring, when ACPS went 100% virtual, these Career and Technical Education teachers were challenged with being the first educators to test students using a virtual platform. While many school divisions across the Commonwealth stopped all spring testing, this team of Economics and Personal Finance (EPF) teachers continued to provide this valuable financial literacy certification for our students. I commend the entire EPF team for their willingness to journey into the world of online testing!"
LAST CHANCE TODAY: Help Choose New School Names for T.C. Williams and Maury

The renaming polls for T.C. Williams High School and Matthew Maury Elementary School close at 11:59 p.m. tonight, Feb. 19. Please select one of the nine semi-finalist names for each school. Your voice matters!
Take the T.C. Williams Renaming Poll #2
Take the Maury Elementary Renaming Poll #2
Black History Month: Remembering a trailblazing Alexandria teaching family
Father and daughter Patrick and Helen Lumpkins left an indelible mark on Alexandria, and in particular on ACPS.
Born a slave in 1856, Mr. Lumpkins moved with his parents to Alexandria in 1863 during the Civil War. He excelled academically and went on to take up a teaching post at the Snowden School for Boys in Alexandria in 1882. 
His daughter, Helen, was born in Alexandria on July 4, 1905 and attended Hallowell School for Girls, beginning a teaching career with ACPS that spanned 46 years. For her remarkable civic duty and her contribution to African American community, she was inducted into the Alexandria African American Hall of Fame.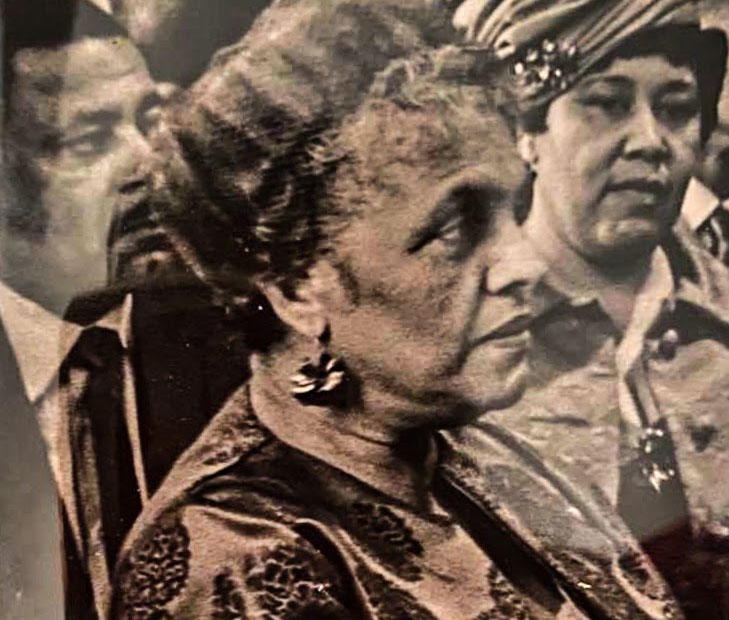 Helen Lumpkins Day was married to Lawrence Day, brother to Ferdinand T. Day and one of The Secret Seven civil rights activists of Alexandria.
Read more about the lives of educators Patrick and Helen Lumpkins in this Alexandria Gazette article. 
Education Leadership Virtual Information Sessions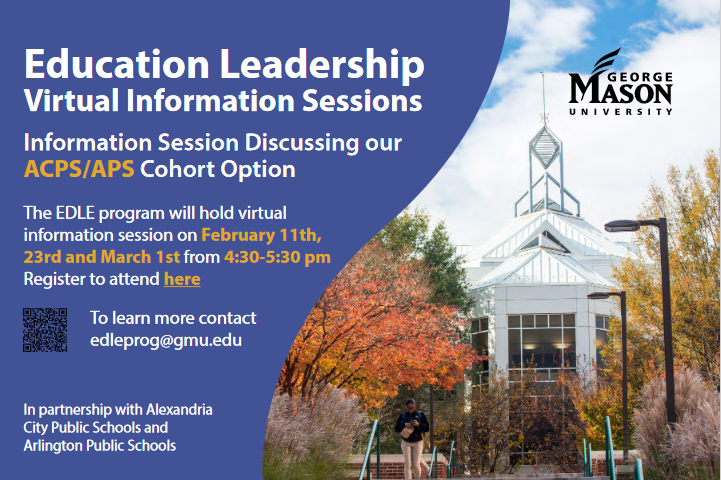 The George Mason University Education Leadership program is holding three virtual information sessions about the Education Leadership summer cohorts for ACPS and Arlington Public School staff on Feb. 11, 23 and March 1 from 4:30-5:30 p.m.
To learn more, email edleprog@gmu.edu.
Introducing Our New ACPS Executive Director of Communications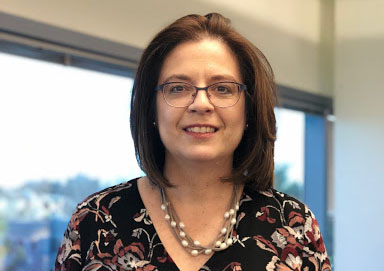 Kathy Mimberg will be joining ACPS on March 10 as the new executive director of communications. 
Mimberg has more than 25 years of communications experience, primarily in public relations, civil rights and education. For more than three years she has led communications and community engagement for the Arlington Public Schools (APS) Department of Planning and Evaluation. 
In this role, she manages the APS School Ambassador program, oversees the APS Engage website and client relationship management system, and directs outreach campaigns for capital planning, boundary processes, instructional visioning, and other key initiatives in the School Board Action Plan. She has managed outreach for the development of the current APS Strategic Plan and the biannual Your Voice Matters survey which provides insight on school climate, staff satisfaction and student well-being.
Prior to joining APS, Mimberg served for more than 13 years on the communications team for the civil rights organization UnidosUS (formerly National Council of La Raza) where she specialized in media relations and was the communications lead for programs and advocacy on behalf of Latino children, youth and families. Among the projects Mimberg managed for UnidosUS were communications initiatives to enroll more children and families in health coverage, address hunger and obesity in the Latino community, and raise awareness about the well-being and mental health of Latino children and youth. Also, she led the UnidosUS communications training program available to staff, partner organizations and local nonprofits in the UnidosUS national affiliate network.
Mimberg began her communications career at the global public relations agency Manning, Selvage & Lee (MS&L), where she spent nearly a decade managing client accounts for corporations, nonprofits and associations. She helped build the crisis communications practice for MS&L/Washington, D.C. and worked on campaigns for the dairy industry, the Ford Foundation, and Eli Lilly and Company, among others. At MS&L, Mimberg managed a national initiative to raise awareness about discriminatory images of Latinos on primetime television and launch the American Latino Media Arts (ALMA) awards to recognize accurate and positive portrayals of Latinos in the arts.
Mimberg taught public speaking for two years at the University of Virginia, where she earned an M.A. in Communications. She holds a B.A. in Government and Spanish from the College of William and Mary. She is bilingual and bicultural, having grown up in Central and South America. Mimberg lives in Arlington with her husband and son, and is active in community service.
HEALTH REMINDERS
Don't Feel Well?
Contact your primary health care physician.
---
Have questions, concerns or feedback? Contact us or contact your direct supervisor.
HR Questions? Contact hr@acps.k12.va.us.