If you see school leadership in your future, this opportunity is for you.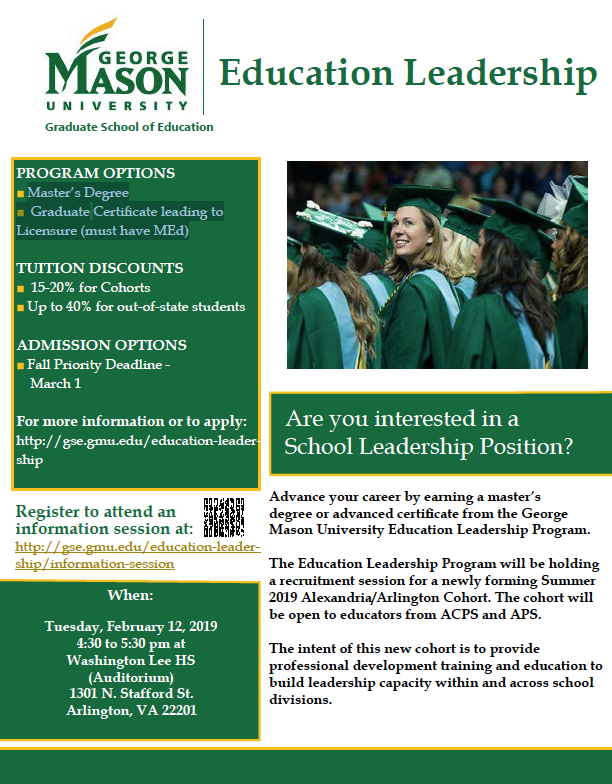 The George Mason University Education Leadership Program is holding a recruitment session for a newly forming Summer 2019 Alexandria/Arlington cohort. The cohort will be open to educators from Alexandria City and Arlington public schools. The new cohort is designed to provide professional development training and education to build leadership capacity within and across both school divisions.
Attendees will learn about George Mason's masters degree program and graduate certificate program leading to licensure. Attend the information session to learn more about the programs, discounts available and the required courses and see if it's a good fit for you.
George Mason University Leadership Program Information Session
Tuesday, February 12
4:30 to 5:30 p.m
Washington-Lee High School Auditorium
1301 N. Stafford St., Arlington, VA 22201