This will be our last edition of Insider before the start of the 2020-21 academic year — a time in education like no other in history.
Despite the many challenges, ACPS is prepared, confident and excited to launch Virtual PLUS+ next Tuesday. As we step into unchartered territory, it is important to remember that we all play a part in the success of this program. Your feedback and engagement is as important as ever and will continue to be so as the weeks progress. We must try to remain flexible, patient and hopeful knowing that this is not forever and we will look forward to the day when we can get back into our classrooms again. 
I know many of us are feeling apprehensive as we face juggling roles of parent/guardian, teacher and employee. Assistance is at hand whenever you need it and today we will remind you of the multiple resources available to you.
As with last week's newsletter, there is a lot to take in today. We will try our best not to overload you by sharing only the most important information. Two areas which we have received many questions about is how we are handling attendance and grading. We will be addressing attendance this week and grading next week.
If you have the time on Sunday or Monday, I recommend a quick dry run to make sure you are familiar with schedules and comfortable with the technology, and that those laptops or tablets are fully charged!
Last week, I was delighted that ACPS and the City of Alexandria were able to announce the provision of free school-day and after-school support for our most vulnerable families whose children attend Title I schools. The closure of school buildings affects everyone. The impact of the pandemic has the potential to be challenging if a parent or guardian is unable to work because there is no one to take care of their children. I am glad we are able to provide some support to families, underlining our commitment to providing an equitable education accessible to all the young people of Alexandria.
Stay safe, stay healthy, stay informed, and please enjoy a relaxing Labor Day weekend with your families. We look forward to a great first day of school.
Sincerely,
Dr. Gregory C. Hutchings, Jr.
Superintendent of Schools
Changes to How Staff Log Working Hours
Starting Sept. 8, a few changes are being made to how staff will log their working hours. Please familiarize yourself with the information relevant to your position as this can make a difference to your paycheck.
These procedures were developed in collaboration with the departments of Human Resources, Financial Services, and Technology Services. 
The major changes to our procedures are:
Non-exempt employees are required to clock in once a day remotely or in person. These employees will clock in one time during the day as a check-in and will be paid according to their contract hours.

Exempt employees will resume their previous practice of clocking in once per day.

An executive director or chief officer must pre-approve any overtime (OT) request or approve an emergency overtime request. Any approved overtime should be entered into the timesheet function/process in TimeClock Plus.

Casual employees will not clock in or out with TCP. Casual employees will report their time to their manager. The timekeeper/supervisor is required to enter casual hourly time worked into TCP using the timesheet function/process.
See the full information and overview in Canvas.
Missed Convocation or Want to Watch it Again?
Last Thursday was the annual ACPS Staff Convocation. This was a great time to reflect on who we are as a group, reinforce our values, and look to the future — just what we all needed in these challenging times.
Watch the ACPS Staff Convocation.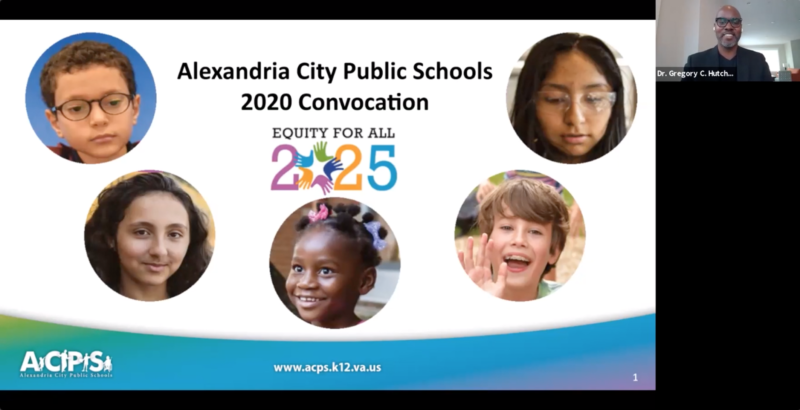 Attendance Requirements for Virtual PLUS+
If students are missing from class, it is a parent/guardian's responsibility to inform their school by phone or email, just as if we were physically in our buildings. You can find the contact details by searching "report an absence" on your school's website. You can report an absence under the "Contact Us" tab of your school's website.
If a student does not attend and their family does not report the absence, the school will follow up to determine the reason and try to assist if needed. If the student continues to be absent, the school will call a conference to problem-solve and develop a plan to support stronger attendance.
See the full Virtual PLUS+ Attendance Requirements.
Key Points for Attendance:
On Mondays at 4 p.m., teachers will check to see who has logged in through the Clever or Canvas app and mark students who have engaged in asynchronous activity as being present for the day. If not, they will be marked absent.

On Tuesdays-Fridays, attendance is taken based upon a student's presence in a synchronous session. Students will be marked absent if they do not attend their synchronous class session. 

If a student is marked absent, parents or guardians have three days to contact the school to provide an excuse to the school for the absence, such as technical difficulties or illness. This is the same as during a typical school year. 

Robocalls will go out to families starting at 6 p.m. when a student is marked as absent during that day.

Attendance is expected for those students enrolled in pre-K, although these students do not have a compulsory attendance component.
UPDATE! Free Food Access for All to Continue Through December 2020
The United States Department of Agriculture and Virginia Department of Education have just announced that their free meal program will now continue through Dec. 31, 2020. 
All children aged two to 18-years-old and any ACPS student over the age of 18 will have access to meals at the ACPS food distribution sites until the end of the year, regardless of their paying status. Children do not need to be registered ACPS students to qualify for food.
This means that families will not need to use their ACPS Digital Meal Pass until Jan. 1, 2021 at the earliest. If you have already received your Digital Meal Pass, hold onto it and keep it safe! You may need this in January.
ACPS has multiple food distribution sites throughout Alexandria for all ACPS students and children over the age of two. For a full list of sites and times, see the Virtual PLUS+ Food Access webpage.
Back to School Guide
We all know the start to this academic year is going to be very different for us all, so we have compiled a helpful Back to School Guide to provide a quick reference for our families.
This includes the dates of back-to-school nights, the academic calendar, supply lists, tech help, and more.
Support the Virtual PLUS+ Student Supply Drive
It is not too late to help make sure every child in our community has the materials they need to succeed this academic year.
This year, we are not asking for physical items to be donated due for the risk of COVID-19 contamination, but instead are appealing for financial assistance to support the following:
Virtual PLUS+ Basic Supply Kits

Technology Access

Teacher Designated Projects
Find more information and how to donate.
Free School-Day & Afterschool Support for Eligible Families
ACPS will expand its Virtual PLUS+ program to include up to 350 full-day spots for vulnerable students in the fall, thanks to new funding from the City of Alexandria.
The Virtual PLUS+ partners will provide free, full-day supervision with the City's Department of Recreation, Parks and Cultural Activities (RPCA) on-site at either an ACPS school site or RPCA facility with full internet access.
This free, full school-day program will consist of technology access, food access, and supervision of access to online classes, in line with the 'PLUS' in the Virtual PLUS+ model that ACPS has adopted for the fall. 
Find out about the eligibility criteria and how to apply for a spot.
Family Helpline is Now Open!
For families who have questions or need support on any aspect of Virtual PLUS+, direct them to text or call the multilingual Virtual PLUS+ Helpline.
Our team of 15 staff are available from 9 a.m. to 4 p.m. Monday through Friday to help families get answers to their questions about:
social, emotional or academic support

technology

child care options

food access
For English: Call 703-844-1763
For Spanish: Call 703-844-3424
For Arabic: Call 703-927-7095
For Amharic: Call 703-927-6866
Note: The hotline will not be available on Labor Day (Monday, Sept. 7).
Have questions? Email face@acps.k12.va.us.
T.C. Williams Renaming Process School Board Work Session
On Aug. 27, 2020, a draft of the communications and community engagement plan for the proposed T.C. Williams High School name change was shared with the School Board during its work session. The proposal to consider a change of name for the school is one of the areas of focus for the 2020-21 school year.
Who We Are
Sometimes we all need a reminder about who we are, what we stand for, and where we have come from.
We hope you enjoy this short but inspiring video about ACPS.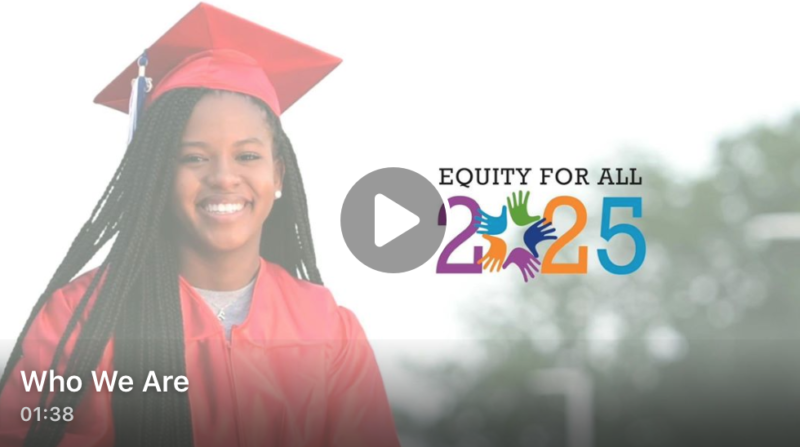 Temperature Screening at ACPS Buildings
Anyone requiring access to an ACPS facility or school will be required to undergo a temperature check to help prevent the spread of the coronavirus. Testing stations will be established at seven locations, at or close to ACPS meal distribution sites and locations where major summer construction will take place. Screening will take no more than three minutes to complete and will involve the use of a clinical forehead thermometer.
All those with a temperature of 100.0 degrees Fahrenheit or lower (per Alexandria Health Department guidelines) will be given a dated wristband and be cleared to work as long as they are in possession of appropriate personal protection equipment consisting of masks and gloves.
Should an individual record an elevated temperature, that person will be informed that they are unable to report to work at an ACPS site and will be advised to call his or her supervisor.
Find out more about this measure in this Board Brief.
HEALTH REMINDERS
Don't Feel Well?
Contact your primary health care physician.
---
Have questions, concerns or feedback? Contact us or contact your direct supervisor.
HR Questions? Contact hr@acps.k12.va.us.
Stay Healthy!
Wash your hands regularly. Regular soap is OK.