ACPS is committed to ensuring that our children are healthy and ready to learn. As part of that commitment, we are pleased to announce the expansion of the WOW (Wellness on Wheels) Bus program to WOW Plus.
The WOW Bus was designed to provide a mobile dental home for our students where they can see a dentist two or more times per year and receive preventative services (cleaning, exams, x-rays, etc.) and restorative services (fillings, extractions, crowns, root canals, etc.) while at school. WOW Plus extends services into certain school buildings, where specifically designed spaces for medical and dental clinics exist. WOW Plus enables schools that lack space in which to park the bus and that have dedicated spaces within their building to provide these critical services to students.
Earlier this month, WOW Plus launched at Jefferson-Houston School, thanks to a grant obtained by Neighborhood Health, our partnering dental providers. Jefferson-Houston already contained the appropriate spaces for such services, but not the equipment; the grant funds were used to purchase portable dental equipment.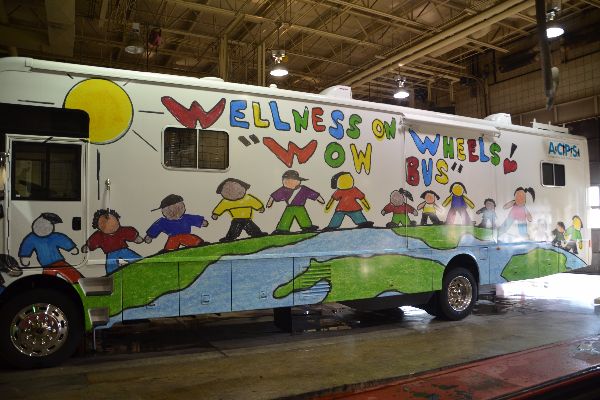 Last week, Neighborhood Health gave tours to kindergarteners at Jefferson-Houston so that they could see what a dental office looks like and learn how to properly brush and care for their teeth. They were also given a goodie bag, filled with a toothbrush and other oral care items to continue the care at home.
During the 2016-2017 school year, 478 students were seen in the WOW Bus and 818 procedures were completed during the 74 days that the bus was in operation. The bus also provides services over the summer. Last summer 67 kids were seen and 166 procedures were completed during summer school sessions.
The WOW Bus was part of a Health Resources Services Administration grant from the federal government and has been in operation since 2014. Due to the overwhelming oral health needs of our students, the bus was converted to a dental-only bus in 2015.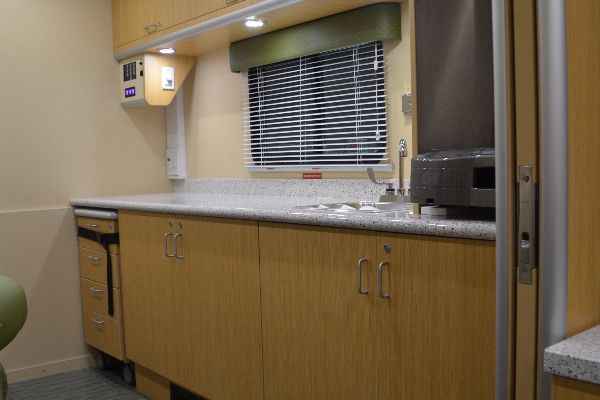 The goal is to improve oral health for our students so that they can be present in school and able to fully participate in the curriculum. Poor oral health is one of the leading causes of school absences and the leading preventable chronic health condition of childhood. Poor oral health affects students in a variety of ways:
Poor articulation—it is difficult to speak correctly if your teeth are hurting
Poor nutrition—it is difficult to chew fresh veggies and whole grains if your teeth hurt and this can lead to poor brain development
Poor self-esteem—diseased teeth are unattractive and may keep a student from full participation in the classroom and with their peers. The unpleasant breath associated with poor oral health can also prove a barrier in forming relationships with classmates.
The WOW Bus was initially targeted for the highest need areas and was offered at William Ramsay, John Adams, and Patrick Henry Elementary Schools. It has expanded to offer services at James K. Polk Elementary School, Cora Kelly School for Math, Science and Technology, Mount Vernon Community School and Samuel W. Tucker Elementary School.
Soon, the WOW bus will begin to service students at T.C. thanks to a generous donor whose contribution will cover the cost of the adult dental equipment. Neighborhood Health will provide the special electrical outlet needed to power the bus. The goal is to expand services to Francis C. Hammond as well, pending funding.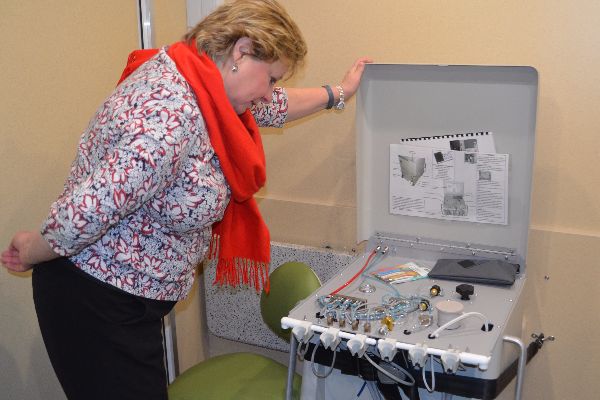 Currently, the free or reduced lunch rate of >50% is used as the guide for school service, but any ACPS child can get an appointment on the bus. Parents would need to provide transportation to the bus location. For information about dental services with Neighborhood Health Dental Clinics, please call 703-535-5568. For questions about the WOW Bus, call 571-447-7920.
If you would like to support our efforts to provide dental services to students in need through the WOW Bus and WOW Plus, you can make a tax-deductible donation through the ACPS website. The cost for an initial exam for a student is $25. Donations of all sizes, large and small, are welcome.