Last Tuesday, students at Cora Kelly School for Math, Science and Technology enjoyed breakfast in the comfort of their classrooms thanks to the highly successful Breakfast in the Classroom program. The program aims to break down the social divide between students who have and those who do not by providing a free healthy breakfast for every student in every classroom.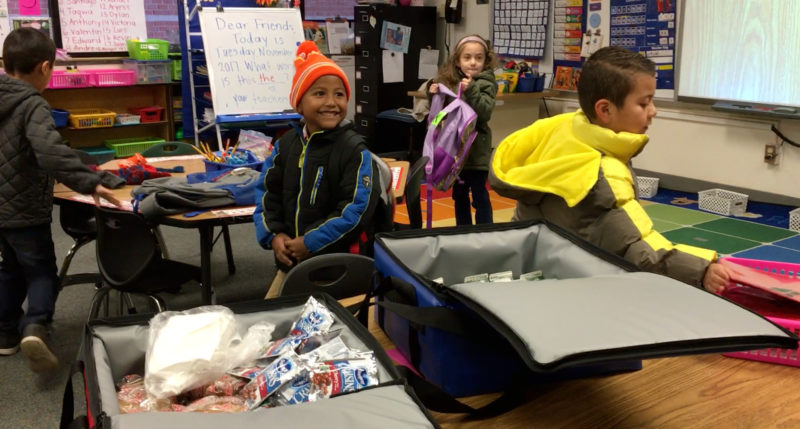 Until now, students have divided as soon as they got off the bus, with students on free and reduced school meals heading to the cafeteria to eat breakfast while those who have eaten breakfast at home go to classrooms or other designated locations. Breakfast in the Classroom removes the stigma that can be associated with receiving free and reduced meals that results in some kids skipping meals. Now, students all students eat breakfast with their peers.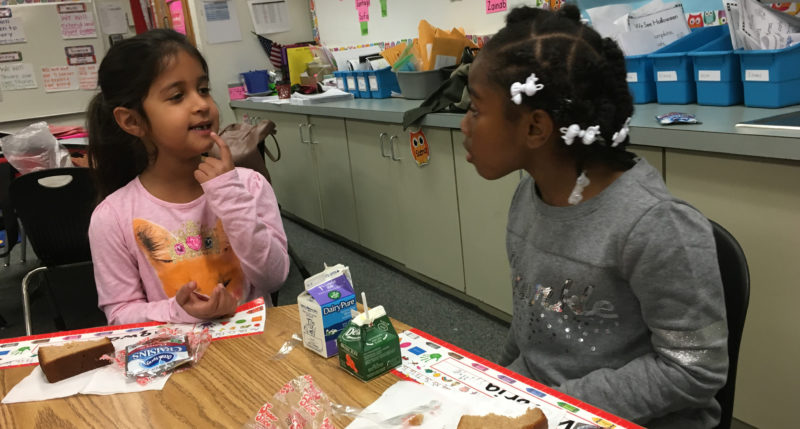 The Cora Kelly program was made possible by $20,000 in grant funding from INOVA Foundation and No Kid Hungry. About 55 percent of Cora Kelly students participate in breakfast while nearly 91 percent are eligible for free and reduced meals. This program will bring participation to nearly 100 percent.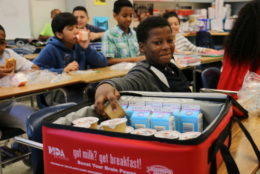 Last spring, Francis C. Hammond Middle School, the first secondary school to implement the program, was named a winner in the Virginia Breakfast Challenge and received a $4,000 grant for technology enhancements, field trips and playground equipment. The school also received a start-up grant from Partners for Breakfast in the Classroom for $149,000.00 to purchase equipment for their breakfast program. Hammond has seen tremendous results, including a decrease in tardiness and absenteeism along with calmer and more focused classrooms since it began offering Breakfast in the Classroom in 2016.
William Ramsay Elementary School was the first to implement the Breakfast in the Classroom, followed by Patrick Henry Elementary School, then Hammond. ACPS plans to expand the program to additional schools as funding becomes available.