ACPS is always focused on the work of becoming a high-performing school division. Over the course of the next three weeks, ACPS will be sharing with you an inside view of our work. This week, we are focusing on Professional Learning Communities (PLC's) in our schools.
ACPS believes that sharing best practices and collaborating about teaching and learning strategies strengthens academic performance. We know that there is great instruction in our schools. Often that great instruction is isolated to a single classroom or school building versus being shared across teams of teachers and the larger school community.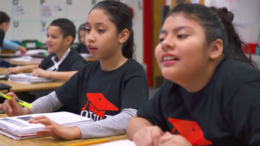 Our schools have always integrated various forms of collaboration and this year we are taking it to the next level. In November of 2016, ACPS partnered with Learning Forward, the premier professional learning organization for educators, to design and implement PLCs in our division. This model of PLCs, which will be implemented at all schools over the course of this school year, is already creating a buzz among staff.
In PLCs everyone in the organization is learning all the time. Teachers can mentor each other, collaborate and share ideas and academic data on students. PLCs keep teaching and learning at the heart of their work in ACPS by centering staff conversations on what we are doing well, what would be beneficial to replicate and what we can do better.
Our work with Learning Forward focuses on how to build strong teams, instill trust, and use protocols to help facilitate meetings to ensure they are efficient and lead to productive conversations. Our school leaders and Learning Forward have shared a wealth of tools and protocols that have already been implemented and begun to shape the conversations among educators in the division.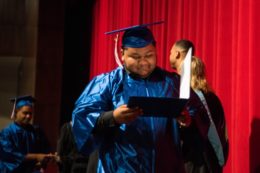 The implementation of PLCs will support the work around academics outlined in Goal 1of the ACPS 2020 Strategic Plan. ACPS met targets for, exceeded or maintained performance for 80 percent of the Academic Excellence and Educational Equity goals set for the second year of the ACPS 2020 Strategic Plan, according to data presented to the School Board on October 26. Twenty percent of the areas of measurement declined. Deliberate school improvement efforts are underway throughout the division to ensure progress in areas of decline.
One of the driving forces of the ACPS 2020 Strategic Plan, launched in September 2015, is to address the student achievement gap. The plan is based on our mission statement: Every Student Succeeds, which underlies everything ACPS is striving to accomplish within the next five years. It is a roadmap for becoming a high-performing school division and focuses on each individual student and their individual needs. It also embraces equity by ensuring that every child, no matter what their background or where they are from, has access to the tools they need to succeed.
ACPS 2020 is built upon six goals: Academic Excellence and Educational Equity, Family and Community Engagement, An Exemplary Staff, Facilities and the Learning Environment, Health and Wellness, Effective and Efficient Operations.
The results achieved in year two of the other five goals will be presented to the School Board over the next two months.