This summer, students in the Young Scholars program embarked on a series of outdoors adventures as part of their exploration of "systems."
The Young Scholars program serves talented students who excel in creative and out-of-the box thinking and are sometimes underrepresented in talented and gifted programs. Select students are invited to participate in the Young Scholars program based on specific observational activities done in the classroom at least once a year. During the school year, Young Scholars at Mount Vernon Community School, Cora Kelly School for Math, Science and Technology, Patrick Henry K-8 School and James K. Polk Elementary School participate in clustered activities in their regular classrooms that extend the concept of systems throughout the year. They might also work on special projects or other enrichment activities throughout the school year.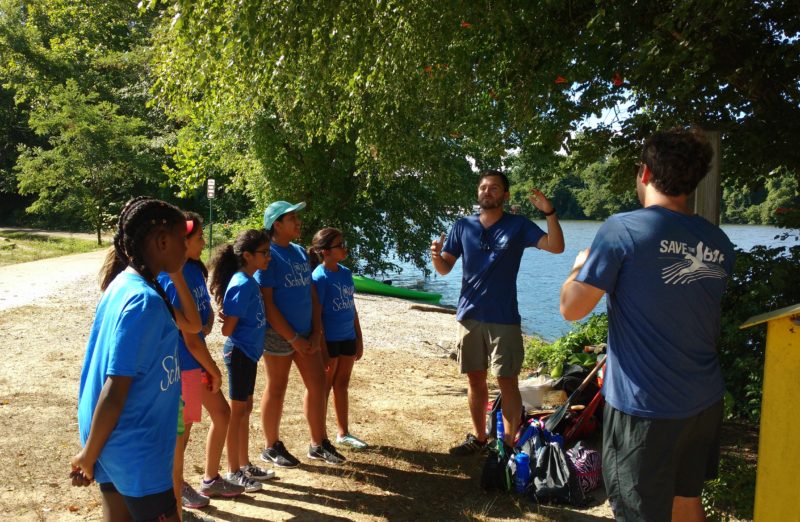 Now in its fourth year, the Young Scholars program offers a three-week summer experience during which students engage in hands-on learning activities. This summer students learned about wetlands, ocean erosion, the Chespeake Bay and population density.
This summer the program operated out of Douglas MacArthur Elementary School, Cora Kelly School for Math, Science and Technology and Francis C. Hammond Middle School, though students from throughout the district participated.
The program extends the learning beyond the classroom by taking students on field experiences, one of which was a canoe trip on the Potomac River. For many of the students, this was their first time being in a canoe and first time having this opportunity. Other students went to Kenilworth Gardens and learned about aquatic systems and the wildlife that lives there.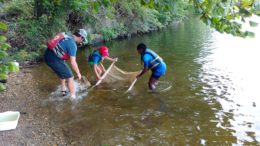 We want to expose these bright students to experiences they might not otherwise have and empower them to be their own advocates, as they grow up so that they can speak up, talk to teachers and get noticed in a different way," said Donna Brearley, Talented & Gifted Program Coordinator for ACPS.
Young Scholars revolves around the Growth Mindset Information Theory.
If we keep a flexible mind and we realize that we can actually neurologically change our brains, that what we have in our head is not fixed and we can accomplish and learn anything," said Brearley.
There are also two family-parent nights per year where interpreters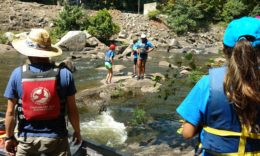 are provided so that all parents, including those who may not speak English, can ask questions, learn more about the program and learn how to interact with teachers and administration.
To learn more about the program contact Donna Brearley.
The Young Scholars program is one of the ways that ACPS works to ensure every student will be academically successful and prepared for life, work, and college.