Two ACPS employees are among the 40 leaders and innovators being celebrated as part of the Alexandria Chamber of Commerce 2017 40 Under 40. Congratulations to Peter Balas, principal of Mount Vernon Community School and soon to be principal of T.C. Williams and Andrew Watson, Instructional Specialist for Fine Arts for being recognized as up and coming leaders in Alexandria.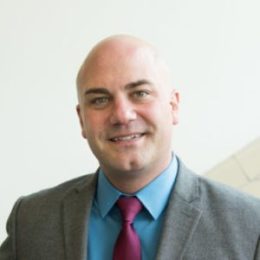 Peter Balas, was recently appointed principal of T.C. Williams High School and will start in the role on July 1. Balas has spent the last 15 years of his career with ACPS, including five years as an administrator at T.C. Williams. He spent two years as an Executive Associate Principal at T.C. Williams before leaving to transform Mount Vernon Community School into Alexandria's first full K-5 Dual Language Program school. Balas was recently recognized as ACPS Principal of the Year and is known for his proven strong leadership skills and academic experience.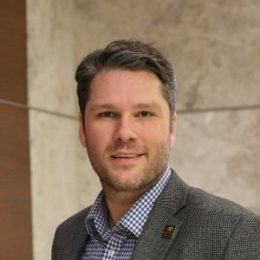 Andrew Watson is the Fine Arts Instructional Specialist for ACPS, where he coordinates the Music, Theater, and Visual Arts programs. He is also a leading authority on Design Thinking, Arts Integration, STEAM Education, and Holistic Arts Education. Andrew regularly writes, speaks, and presents workshops for Americans for the Arts, the National Art Education Association, the Arts Education Partnership, and the American Society for Quality. He is a founding member of the Board of Directors of the Innovation Collaborative, and has previously served on advisory boards for the Smithsonian's National Portrait Gallery, the National Art Honor Society, and the NoVa Maker Faire.
The 40 under 40 program was established in 2016 by the Alexandria Chamber of Commerce to recognize top men and women, age 40 and under, engaged in a variety of fields including business, technology, nonprofit management, civic life, public service, education, and the arts, who are shaping Alexandria for the future. Winners were chosen by a selection committee and evaluated on specific criteria including professional and scholastic accomplishments, community and volunteer impact, and their goals for future and lasting impact.
The Chamber is proud to once again honor community professionals who will shape tomorrow's Alexandria.  Our honorees represent the diversity of our city and how each, in their individual way, are unique innovators whose accomplishments are vital to our business and civic communities. By honoring their successes, we hope to inspire others to take the lead and work to ensure Tomorrow's Alexandria is a top place for business and careers," said President and CEO of the Alexandria Chamber Joe Haggerty.
The 40 individuals will be celebrated at the 2017 40 under 40 Awards reception on July 27.