This week is the launch of ACPS 2020, the Strategic Plan that will guide the direction of Alexandria City Public Schools over the next five years.
ACPS 2020 is based around the mission statement: Every Student Succeeds.
This mission statement underlines everything for which ACPS is striving within the next five years. ACPS is focused on:
Becoming a high-performing school division, through focusing on each individual student and their individual needs
Equity, through the modernization of facilities so that every student has an optimal learning environment, with equal access to program opportunities
Embracing diversity through ensuring that every child, no matter what their background or where they are from, has access to a great education
ACPS 2020 is focused around achieving six goals. Each goal has a goal owner to ensure that it is kept on track throughout the next five years. Meet our goal owners and read about the goals below.
The goal owners will be presenting a brief overview of the six goals at the ACPS 2020 launch event on November 6 at 5:30 p.m. at Jefferson-Houston School. Come and meet them and Dr. Crawley at the event and join in the discussion about the future of ACPS.
---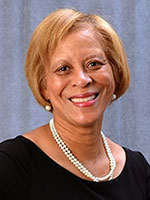 Goal: Academic Excellence and Educational Equity — "Academics are the foundation of a high performing school division and the foundation of our work over the next five years. Our goal at ACPS is to see every student academically successful and prepared for life, work, and college. ACPS pledges to educate students in an atmosphere of excellence and educational equity. We pledge to see students challenged to stretch their talents and aspirations. But more than that, ACPS pledges education equity – not only to see all students treated equally, but to see each of them challenged individually, their interests and abilities expanded, and each given the tools to excel. Every student challenged. Every student inspired. Every student engaged. This is what it means to have every student succeed academically." Terri Mozingo, Chief Academic Officer
---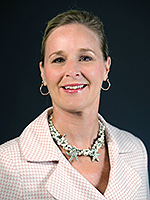 Goal: Family and Community Engagement — "Family and community engagement is about connecting with families and the community in educating Alexandria's young people. Through this goal, we recognize that the education of our youth is a responsibility we share with our families. We need to nurture the vital role that families play. By assisting families to understand the curriculum and helping to find ways in which they can support their children at home, we all benefit. By welcoming the support of the community we expand what we can offer our students. You will see the number of connections between ACPS and the business community through partnerships, tutoring, internships and jobs increase over the next five years. Our pledge is to stay connected so that every student can succeed." Tammy Ignacio, Chief of Staff
---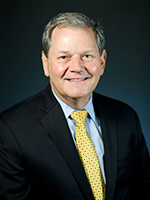 Goal: An Exemplary Staff — "Good teachers and highly qualified professional staff are the keystone of a high performing school division. Our goal is to recruit, develop, support, and retain a staff that meets the needs of every student. Our employees need to be resourceful, flexible and creative. They must value diversity and collaboration and work well in teams and they must feel empowered to be truly excellent educational leaders. We want a staff whose diversity both reflects our community and meets the needs of a multicultural student body. And we want to encourage staff to replicate examples of excellence across the entire division. We also want easy communication and flow between our schools and central office. Every student engaged. Every student challenged. And every student supported by an exemplary staff. This is our goal." Kevin North, Chief Human Resources Officer
---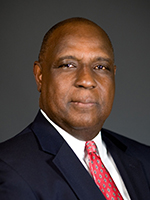 Goal: Facilities and the Learning Environment — "Equity is a pillar of the ACPS 2020 plan. This is particularly relevant in the facilities we offer our students and staff. Our 2020 plan pledges to work for the modernization of all schools so that every student has not just a beautiful building and learning space, but optimal learning environments as well, with equal access to program opportunities.
We have to remember that the physical environment of school buildings and school grounds is a key factor in the overall health and safety of students and staff members. Student achievement can be positively affected by a positive physical environment. We know that safe and clean environments are the best places to learn.
Schools should be a source of pride for teachers, community members and students — and that means every student." Clarence Stukes, Chief Operations Officer
---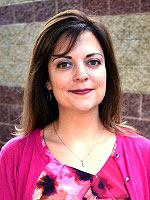 Goal: Health and Wellness — "In ACPS, we are committed to the health and well-being of all of our students and our staff. We know that when students learn to lead a healthy lifestyle early in school, these practices tend to follow them into adulthood. ACPS demonstrated our commitment to supporting the physical, social and emotional wellness of our students by identifying a goal specific to health and wellness. We are proud of this unique part of our strategic plan. This focus helps promote a philosophy of caring for ourselves, service to others, safe environments, positive social interactions, acceptance and self-discipline. Proper health and wellness are vital to ensuring that every student succeeds." Julie Crawford, Executive Director of Alternative Programs and Equity
---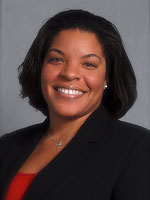 Goal: Effective and Efficient Operations — "ACPS handles its business operations with diligent care and the highest ethical standards in order to provide proper stewardship and a full accounting of our resources. Having a strategic goal such as Effective and Efficient Operations in the 2020 plan demonstrates the importance of this work for all ACPS staff. This goal means we must be prudent in our use and allocation of funds, maintain sound business practices and procedures, and be transparent in all that we do. ACPS must gain and maintain the confidence of our community, our staff and our students in order to grow Alexandria's financial investment in its children. By doing so, every student succeeds." Stacey Johnson, Chief Financial Officer
---
Come and join the Superintendent and ACPS staff and students on Friday, November 6 at the free ACPS 2020 launch event to learn more and celebrate the future of ACPS. We look forward to seeing you there! #EveryStudent