en español (PDF) | አማርኛ (PDF) | بالعربية (PDF)
From biking and walking to baseball and soccer, Alexandria City Public Schools' (ACPS) community partners have students on the move. As we recognize National Physical Fitness and Sports Month in May, ACPS celebrates the work of four community partners who help keep our students safe and fit: the Alexandria Bicycle and Pedestrian Advisory Committee (BPAC), Alexandria Families for Safe Streets (AFSS), Alexandria Little League (ALL) and Alexandria Soccer Association (ASA).
ACPS's community partners play a role in many physical education units at the elementary and secondary levels. According to Health, Physical Education (PE) and Family Life Education Instructional Specialist Kristin Donley, "From guest speakers, to instructional support, to even 'PE lesson takeovers,' our partners share our vision of supporting students' learning through physical activity and fostering safe access to our community."
The Alexandria Bicycle and Pedestrian Advisory Committee (BPAC)
James Durham initiated BPAC in ACPS in 2014 based on research showing a correlation between physical activity and classroom performance. "My vision seven or eight years ago was bicycling and pedestrian safety education in every school in Alexandria and we are on track to do that," Durham explains.
Over the course of six lessons, all ACPS elementary school and middle school students learn bike riding skills from basic to advanced. For students who are not able to ride a regular bike, adaptive bikes are provided so all students can get experience peddling. "It's a lot of fun to see a child balance the bike for the first time, to get their feet on the pedals and keep going," says Eldon Boes, BPAC's director of education programs. Boes says he enjoys teaching the students lifelong bicycling and safety skills. "It is gratifying to see how this program has developed/matured over the years doing it," he adds. "It's really encouraging."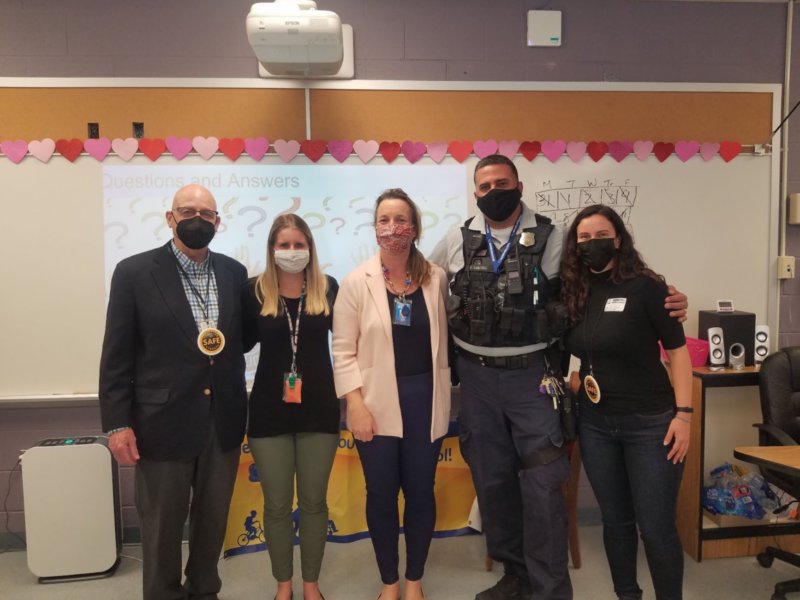 Alexandria Families for Safe Streets (AFSS)
Safety skills go hand in hand with walking and cycling. Mike Doyle, founding member of AFSS, says that is what his organization is all about, "Our mission is very simple: to promote safety on the street for pedestrians, cyclists and all road users."
AFSS provides educational outreach in ACPS schools, handing out flyers to students in English, Spanish, Arabic and Amharic with bullet points emphasizing street safety. AFSS encourages students to employ the "stop, look and wave" safety rule to make certain motorists stop and acknowledge them as they cross at the crosswalk. Doyle says his group also hands out three-way blinkers (with funds raised through Spring2ACTion) to put on clothing or a backpack for illumination when walking or bicycling in darkness. In Alexandria City High School (ACHS), Doyle says his group reaches out with its Near Miss Survey, which works with the assistance of Virginia Tech students to help identify dangerous intersections in Alexandria.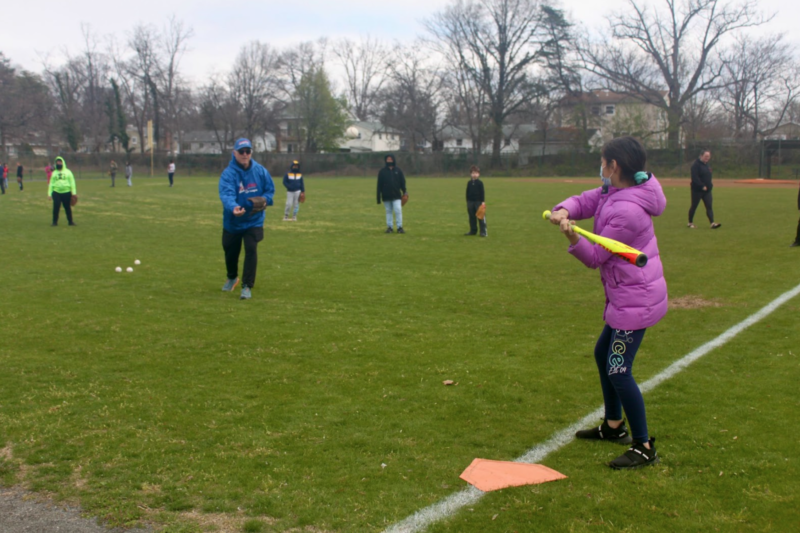 Alexandria Little League (ALL)
As ALL began its outreach partnership with ACPS, the organization sought to bring diversity back into baseball, realizing it has been decreasing nationwide from the major leagues to T-ball over the past few decades. Three coaches, led by former University of Virginia pitcher and Up Next Baseball LLC Co-Founder Hughes Page, visit each ACPS elementary school for two weeks and teach simple baseball skills to fourth graders in physical education classes. By the end of the first week, the ALL coaches organize T-ball and coach-pitch games, offering encouragement and support.
"Watching a child who had never put a glove on before hit a ball over their classmates' heads after two weeks of PE classes with us is truly thrilling," says ALL President Sherry Reilly. Getting outdoors to play baseball also provides students with the chance to run freely, and Reilly says that, by the time they are back in class, they feel relaxed, mentally fresh and ready to learn.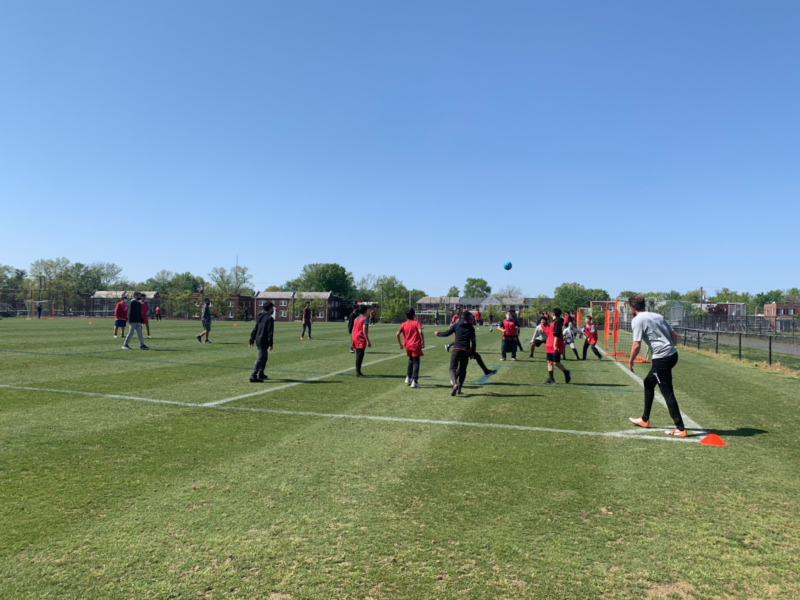 Alexandria Soccer Association (ASA)
Over the past several years, ASA has provided free after-school soccer programming at every ACPS Title I elementary school, George Washington Middle School and Alexandria City High School (ACHS). ASA also partners with schools to host "gym class takeovers," incorporating soccer and futsal programming into the school day. This spring, ASA has partnered with Naomi L. Brooks Elementary School and Ferdinand T. Day Elementary School in this way.
Executive Director Thomas Park says, "ASA believes in giving every child the opportunity for a safe, fun and healthy soccer experience, and this partnership allows our coaches to provide programming to kids who may not have the opportunity to play structured soccer due to barriers such as cost, transportation, equipment and more." He believes this physical activity can have a positive impact on a student's grades while building confidence and relieving stress.
Donley says ACPS's community partnerships enhance what the division offers its students. "They are able to provide supports and resources to meet staff and student needs that go beyond what is typically available and strengthen our physical education program."