en español (PDF) | አማርኛ (PDF) | بالعربية (PDF)
This Week's Headlines:
---
Dear ACPS Families and Community,
Under overcast skies on Saturday morning, our 888 graduates filed out of T.C. Williams High School for the last time and entered Chinquapin Park, where they received their diplomas and officially became Titan alumni. It was also the first time these students were in person as a whole class in more than a year. There are so many things to say about this class but what stands out is their inquisitive nature, diversity of thought and their contributions to realizing racial equity and driving change in our community. Congratulations, Class of 2021!
We learn from your input and lived experiences. Your voice informs change and will ultimately make ACPS a more inclusive and equitable community. Please share your experience on the 2021 ACPS Equity For All Climate Survey and make ACPS a better place to teach, learn, lead and grow for all students, staff and families. There are only a few days left until the survey closes at 11:59 p.m. on Sunday, June 20. Thank you for participating and for all you contribute to our ACPS community.
Our community has engaged in The Identity Project for almost a full calendar year. The unimaginable death of George Floyd caused outcries from our students, alumni and community members saying they'd had enough. It was time for a change. That change has become a reality as we move forward, officially renaming two of our schools on July 1, 2021. Community engagement was key to this effort and required an immense amount of planning and implementation to ensure everyone could be involved and informed. As such, I am proud to announce that the ACPS Department of School and Community Relations has earned one of the highest honors in school communications: the National School Public Relations Association's Gold Medallion Award for The Identity Project: Renaming Schools in a Dual Pandemic. Our community and this team will be honored at the NSPRA National Seminar in July. 
It is my honor, too, to continue serving as your superintendent, and I am grateful for the trust and confidence placed in me by the Alexandria City School Board which renewed my contract at the June 17 Board meeting. The dedication and teamwork that I see every day in our schools and offices has been critical to advancing our collective vision of empowering all students to thrive in a diverse and ever-changing world, and I am excited to continue to lead this work for the next four years.
I am proud of our students and staff for all they have accomplished during this year of uncertainty and change. It is that time of year when our school community is wrapping up class assignments and celebrating the successes of our students while also planning for next year. Please join me as we celebrate our wonderful ACPS community in this last week of school.
Dr. Gregory C. Hutchings, Jr.
Superintendent
Once a Titan, Always a Titan: Congratulations, Class of 2021!
In a year where uncertainty and change prevailed, 888 seniors from T.C. Williams High School — home of the Titans — proudly accepted their diplomas on June 12, 2021, and became the last class to graduate under this school name. The Class of 2021 navigated a dual pandemic of COVID-19 and racial unrest during the past 15 months of their high school education and played a prominent role in making the name change — Alexandria City High School — a reality.
"I am so very proud of our Class of 2021 Titan graduates. This class stood out early on as a group with immense school pride and became a class that was passionate about using their voice. While I am, of course, proud of all of their academic and athletic achievements, what I will remember most about this class is their advocacy for others and their continuing involvement in fighting social and racial injustice," said T.C. Williams High School Principal Peter Balas.
The graduation ceremony at Chinquapin Park in Alexandria included remarks from Superintendent Dr. Hutchings, Principal Peter Balas, Black Student Union President Fina Osei-Owusu and Class of 2021 President Karam Burjas. There were also two student performances by Jessica Zolbe, singing The Star-Spangled Banner, and Mia Humphrey singing her original song, "Summer 17." Class of 2021 Treasurer Ella Kahl presented the class gift, which will be painting the bleachers red and blue in the student cheering section of the school's newly renovated Parker-Gray Memorial Stadium.
"Our Class of 2021 has taken on big ideas and challenged long-standing beliefs and traditions. They are some of the first students to speak out on racial injustice by approaching administrators and the School Board about changing the name of their school, which was named after a segregationist. They wanted change. They called it, they challenged it, and today, we are proud to say that their voices were heard loud and clear. On July 1, 2021, T.C. Williams High School will officially become Alexandria City High School. The Class of 2021 has left an indelible mark on the City of Alexandria and the next generation of students who learn within these walls. We thank you, Class of 2021, for speaking your truth and being leaders in your community," said Superintendent Dr. Gregory C. Hutchings, Jr.
About the T.C. Williams High School Class of 2021:
591 members of this class have reported enrolling in a college or university (as of 6/14/21)

They will attend 196 colleges and universities

30 Titan athletes signed letters of intent to compete in collegiate athletics in eight sports 

376 seniors (42% of the class) graduated with an Advanced Studies Diploma

They are receiving $1,446,000 in merit scholarships 

183 students received scholarships from the Scholarship Fund of Alexandria totaling $525,000 

At this time, 22 students have indicated a commitment to serve in the U.S. military

At least 30 seniors have planned gap years 

Several students will attend trade schools 

During their four years of competing as Titans, they have won a State Championship in volleyball, 17 District titles and four Region titles in athletics
Tune in or read related news stories on the commencement ceremony from The Washington Post, NBC4, ALXnow, and WTOP. 
Watch the full Commencement Ceremony. 
See photos from the Commencement Ceremony.
Congratulations, T.C. Williams High School Class of 2021! 
LAST CHANCE to Share Your Voice: 2021 Equity For All Climate Survey Ends Sunday, June 20
VIDEO: Learn more about the 2021 Equity For All Climate Survey
There are just a few more days to share your voice with ACPS. The 2021 ACPS Equity For All Climate Survey ends at 11:59 p.m. on June 20, 2021. 
As a continuation of our five-year strategic plan, Equity for All 2025, we are asking all families, staff, and those students in grades 6-12 to participate in the 2021 ACPS Equity For All Climate Survey. Your candid feedback will inform ACPS about the racial and cultural climate in our schools and help our school division advance the goals in our strategic plan.
The survey is available online in English, Spanish, Amharic and Arabic. Videos about this survey are available in these languages on the ACPS website.
Share Your Voice: Take the Survey Now >
School Board Approves Contract Renewal for Superintendent Dr. Gregory C. Hutchings, Jr.
At its meeting on June 17, 2021, the Alexandria City School Board voted unanimously to approve the renewal of the contract for Superintendent Dr. Gregory C. Hutchings, Jr., through June 30, 2025. Hutchings has served as superintendent of Alexandria City Public Schools (ACPS) since July 2018. 
"The Board is genuinely appreciative of Dr. Hutchings' leadership. As ACPS continues to address challenges stemming from the COVID-19 pandemic and systemic racism, we believe in his vision for our schools, and we look forward to supporting him in his work as he continues to move the division forward. He and his team are committed to closing opportunity gaps and removing barriers to equitable access for our students. This is essential to meeting our Equity for All 2025 strategic plan goals. With Dr. Hutchings at the helm, our Equity for All 2025 Strategic Plan will not be a document that sits on the shelf, but instead, will be a living, breathing force, and comprehensive guide for the change that we all seek. We thank him for his service and look forward to what the future holds for ACPS," said School Board Chair Meagan L. Alderton.
During Dr. Hutchings' tenure, ACPS has had a concerted focus on equity for students and staff. He led the development of the Equity for All 2025 Strategic Plan which places racial equity at the center of ACPS decision-making, addresses barriers to learning, and empowers and inspires all students to succeed. Hutchings has made several operational changes to streamline decision-making and better support the school division's mission and strategic plan; these include reorganizing the senior leadership structure, refining the budget process, and ongoing implementation of department audit plans for facilities, human resources, family and community engagement and communications. Recent major facility initiatives he has advanced include The High School Project, which is redefining the high school experience for future generations, the Douglas MacArthur Elementary School modernization, with a new school scheduled to open its doors in January 2023, and The Identity Project, which has engaged students and the community in renaming T.C. Williams High School and Matthew Maury Elementary School. In 2019, ACPS achieved full accreditation for all schools for the first time in 20 years.
Dr. Hutchings expressed his appreciation to the Board and his enthusiasm for the work ahead: "Working together with our Board, ACPS leadership and staff, it has been a team effort on behalf of our students. Our work to address racial inequities and advance the bold goals of the 2025 Equity for All Strategic Plan continues to be central to all we do. I know that this has been especially challenging as we pivoted during the pandemic to support students and families. There is still much work to do and I'm excited to lead ACPS as we continue to innovate and prepare our students for a bright future."
Dr. Gregory C. Hutchings, Jr. is a Class of 1995 graduate of T.C. Williams High School. He attended Patrick Henry and James K. Polk elementary schools, Mount Vernon Community School, and William Ramsay Elementary School during his elementary years, followed by Francis C. Hammond Middle School. Before becoming ACPS superintendent, Dr. Hutchings was a director of preK-12 initiatives and director of middle school programs with ACPS, and between 2013 and 2018, was superintendent of schools of Shaker Heights Schools in Ohio. An experienced educator and administrator, Dr. Hutchings has served as a teacher, assistant principal and principal at the middle and high school levels. 
ACPS Names New Principal for John Adams Elementary School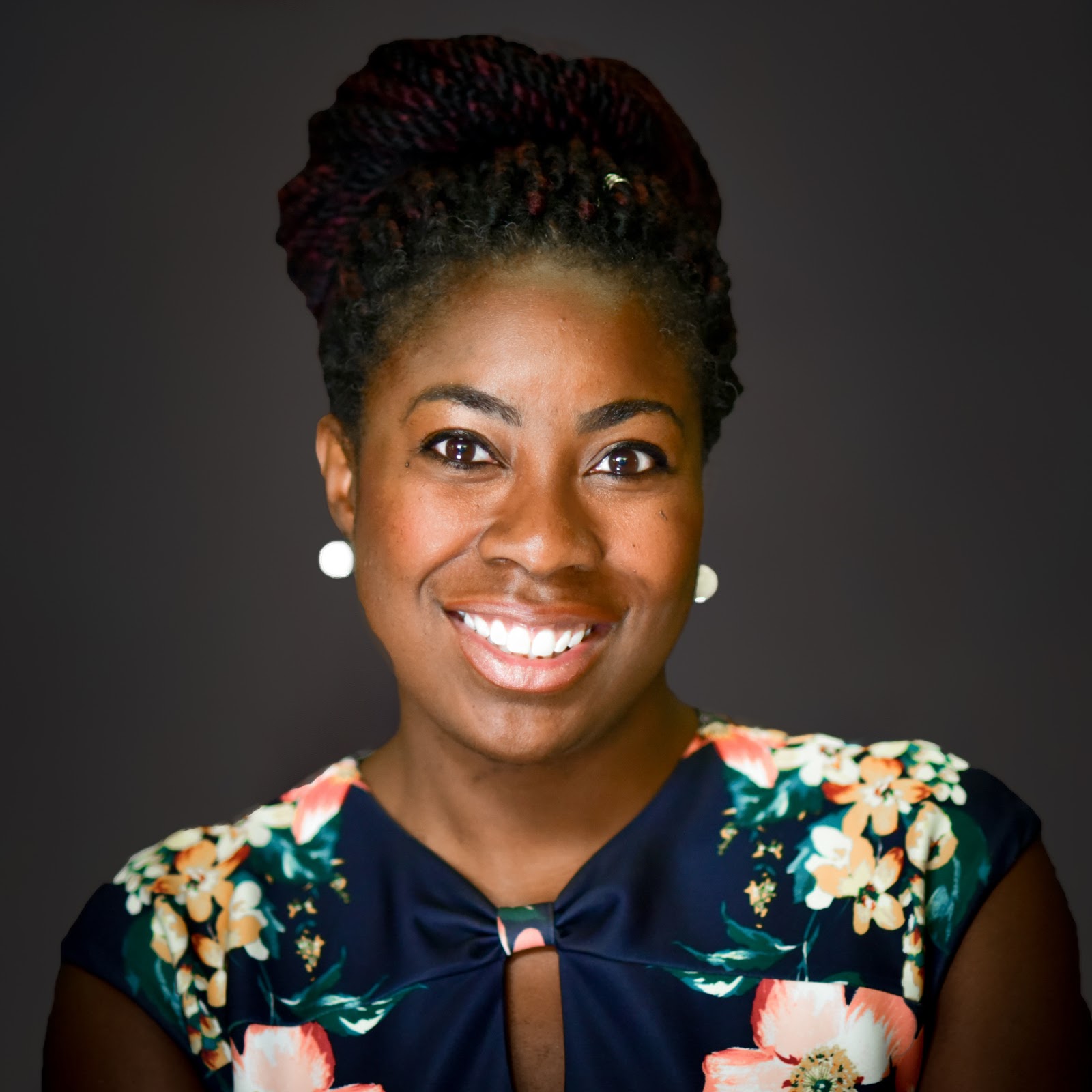 Dr. Alicia Kingcade has been selected as the new principal at John Adams Elementary School, to begin on July 1, 2021. Dr. Kingcade has been teaching and leading with ACPS since 2010. Most recently, she has served ACPS as the assistant principal of the Early Childhood Center since 2019 and was previously an assistant principal at John Adams from 2013-2019. She served as the ACPS summer school coordinator from 2020-2021 and was able to ensure academic excellence and recovery for our students during the pandemic.
Dr. Kingcade is originally from Philadelphia but grew up in Newark, DE. She earned a bachelor's degree in Elementary and Special Education from the University of Delaware, a master's degree in Educational School Leadership from Wilmington University, and a Doctorate in Education Leadership from Seton Hall University. Dr. Kingcade completed her dissertation research on the influences of principals' leadership behaviors on the implementation of professional learning communities which added to her extensive experience in developing and implementing professional learning communities at various schools and grade levels. Since education is her passion and she is a lifelong learner, Dr. Kingcade recently completed her Early Childhood Leadership certification from Harvard School of Education.
ACPS Welcomes New Executive Director of Human Resources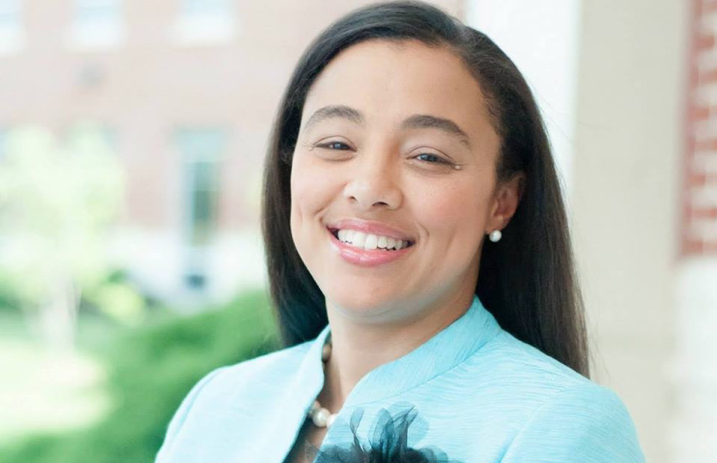 ACPS is pleased to announce that Dr. Melanie Kay-Wyatt has been selected as the ACPS executive director of human resources and will begin on July 1, 2021.
Dr. Kay-Wyatt currently serves as director of human resources for secondary education in Spotsylvania County Public Schools, a division of 29 schools with 23,000 students and 3,100 staff. Dr. Kay-Wyatt is an adviser and past president of ASCD and served on its board of directors. Previously, she held positions as a middle school principal and assistant principal in Fredericksburg City Public Schools. She also served as a special education teacher at the elementary, middle and high school levels. 
Dr. Kay-Wyatt holds a doctorate from Virginia Commonwealth University Richmond, a master's degree from the University of Mary Washington, a master's degree from Old Dominion University and a bachelor's degree from Mary Washington College. Dr. Kay-Wyatt is our inaugural executive director of HR following the divisional staff restructure plan of January 2020. 
Upcoming COVID Vaccination Clinics in Alexandria
Alexandria Health Department has eight more Pfizer COVID-19 vaccination clinics planned through the end of June. There is one more clinic scheduled at Francis C. Hammond Middle School on June 26, from 9:30 a.m.-3:30 p.m. All clinics are free and open to ages 12 and up. Those under 18 must bring a parent, guardian or other designated adult. All upcoming vaccination clinics can be found on the City of Alexandria website. 
If you have an appointment scheduled with a provider listed and need to contact them about rescheduling or canceling, please contact them directly. For general questions, please contact the Alexandria COVID-19 Hotline at 703-746-4988, Monday-Friday, 9 a.m.-6 p.m. 
ACPS Communications Team Earns National Honor

National School Public Relations Association (NSPRA) announced that the ACPS Department of School and Community Relations has earned one of the highest honors in school communications and public relations: the NSPRA Gold Medallion for The Identity Project: Renaming Schools in a Dual Pandemic.
The Gold Medallion is NSPRA's top program award, recognizing superior educational public relations programs and campaigns grounded in strategic communication best practices. Entries may come from public and private schools; community or vocational/technical colleges; state/national education groups; and any agency, consultant or business in partnership with any of the above education agencies. Judging is against criteria as well as other entries, and is highly competitive. Winners receive medallions at the NSPRA National Seminar.
Notice to Community: No Trespassing at Parker-Gray Stadium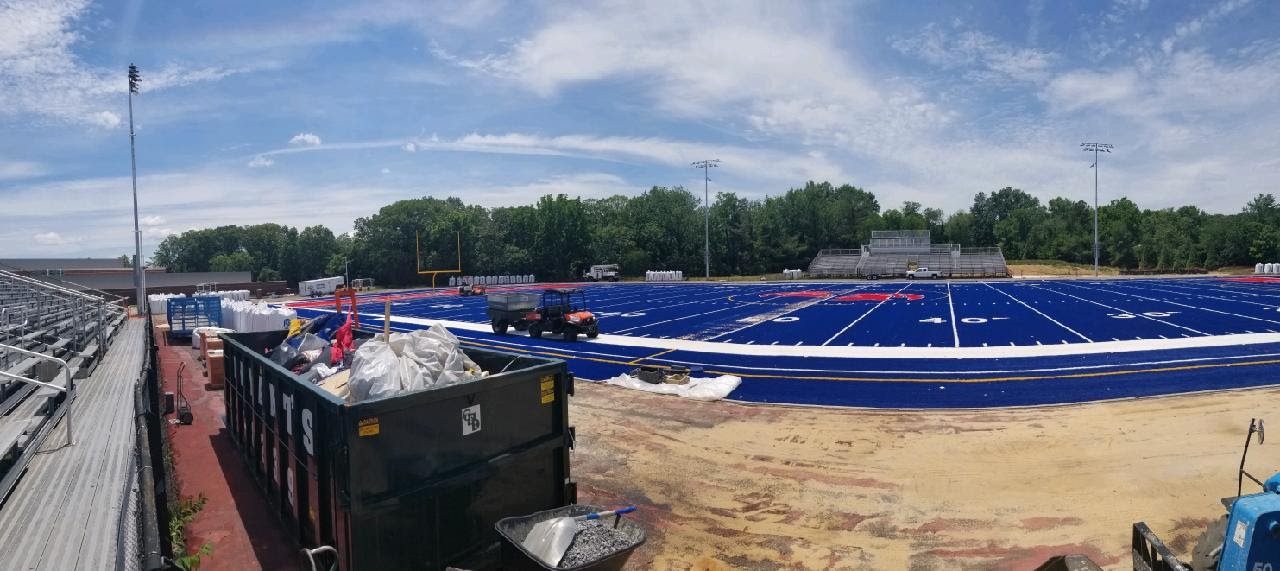 Construction is still ongoing at Parker-Gray Memorial Stadium, including the field and track. All areas around the stadium are closed to the public and unauthorized staff or students until further notice. Security is actively monitoring the field and will ask all unauthorized visitors to leave. To prevent injuries, all community members must cooperate by not accessing the site at any time. Construction sites are dangerous, and the safety of our community members is a priority at ACPS. 
Minnie Howard Campus Redevelopment Design Community Feedback Form
The High School Project team invites you to complete a short feedback form regarding the redevelopment of the Minnie Howard Campus. The feedback form includes a short animation of the potential design of the Minnie Howard campus. 
Fill out the feedback form in English, Spanish, Amharic or Arabic.
You can stay up to date on all ACPS capital improvement projects by checking the Modernization Calendar and signing up for our monthly CIP Newsletter.
Juneteenth "Freedom Day" is June 19, 2021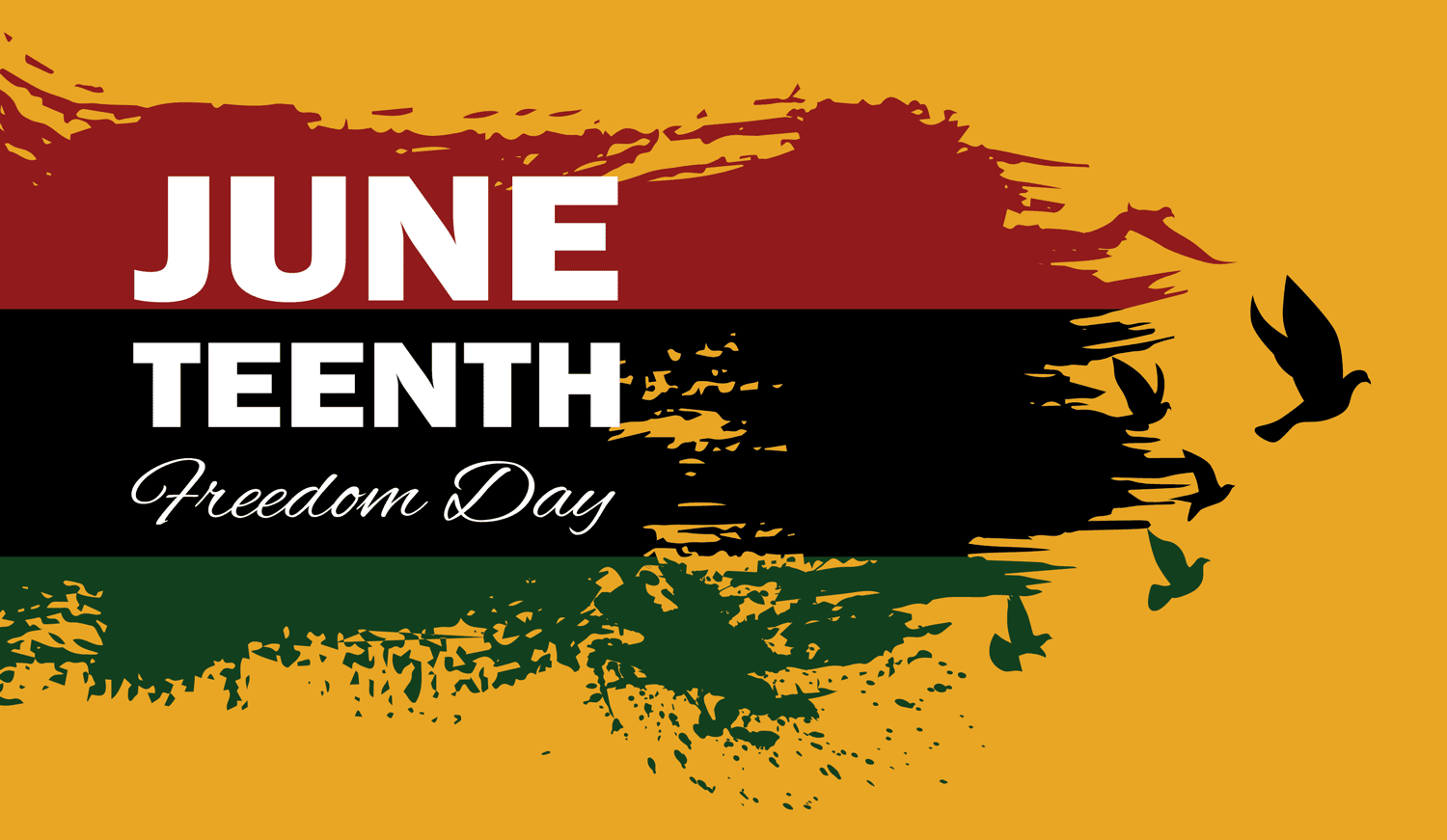 At ACPS, we embrace diversity, equity and inclusion through educating our community about the past, being actively involved in the conversation of the present, and looking to the future for solutions. Please take time to recognize the significance of Juneteenth in Alexandria and our country's history. 
This day in history represents freedom from slavery for all African Americans. On June 19, 1865, federal troops arrived in Texas to ensure all enslaved people were freed. The arrival of the troops in Texas happened two and a half years after the signing of the Emancipation Proclamation. Juneteenth is considered the longest-running African American holiday, which honors the end to slavery in the United States. 
The City of Alexandria has provided some suggestions on how to acknowledge this day with educational activities. Learn more on the City of Alexandria website. 
Summer Learning 2021 Information for Enrolled Students
Families whose students are signed up to participate in ACPS Summer Learning 2021 should have received an email message this week (June 14-18) with important information for your family. 
For those students attending Summer Learning in person and using bus transportation, ACPS will implement the following health mitigation measures to keep our schools safe:
Wearing of face masks

Daily temperature checks

Completion of the Daily Symptom Checklist

Diligent handwashing practices
ACPS will not be implementing physical distancing during Summer Learning. The ACPS Summer Learning 2021 webpage has general information. If you have further questions regarding Summer Learning, please contact Dr. Alicia Kingcade or Yomarie Ortiz-Gutierrez. 
Last ACPS Express of 2020-21 School Year
We know you count on ACPS Express to deliver the most up-to-date information about our school division. The last issue of Express for the 2020-21 school year will be sent on June 25, 2021. ACPS Express will resume publication in early to mid-August with the first issue including back to school information. 
Please enjoy our last two issues for this school year and stay tuned for the first issue of the 2021-22 school year coming to your inbox in August.
FOOD ACCESS
ACPS has multiple distribution meal site locations throughout Alexandria for all ACPS students and children over the age of two. See a map and list of food distribution locations and times.