en español (PDF) | አማርኛ (PDF) | بالعربية (PDF)
This Week's Headlines:
---
Dear ACPS Families and Community,
It has been exciting to plan for Fall 2021 when we look forward to welcoming all students back for five days a week of in-person learning, or, for those who choose virtual learning, five days a week in Virtual Virginia. Families have a choice, and I want to encourage you to please complete the Learning Choice form by May 24 at 11:59 p.m. and tell us what your choice is for the Fall and for Summer Learning 2021. The information below has details about the Learning Choice Form and each of these options. Students of families who do not notify ACPS of their selections by May 24 will be enrolled in in-person learning for Fall 2021 and will not be enrolled in Summer Learning.
I am excited to share the good news that we have 10 new National Board Certified Teachers and one re-certified teacher. Achieving this certification is a considerable accomplishment and takes a great deal of commitment. Please help me congratulate these outstanding educators!
A quick reminder that masks are still necessary at any ACPS school campus, grounds or events. The CDC recently clarified that schools should continue to use current guidelines and continue to have students and staff wear masks and social distance through the end of the school year. Also, we are pleased to offer an excellent opportunity to get more students and families vaccinated. On Saturday, May 22, the Alexandria Health Department will host a COVID vaccination clinic at George Washington Middle School for all who are 12 years old and older. Please see the information below and make an appointment. We are doing all we can to help keep our students, schools and community safe.
Dr. Gregory C. Hutchings, Jr.
Superintendent
More Stories from the Week:
LAST CHANCE: Learning Choice Form is Due May 24 for Summer Learning and Fall 2021
VIDEO: Learn more about the Learning Choice Form  |  Video in Spanish  |  Video in Amharic  |  Video in Arabic
The Learning Choice Form is due on May 24, 2021, at 11:59 p.m.! This is the last day for families to inform ACPS of your selection for Summer Learning and the 2021-22 school year. If a family does not make a selection before the deadline, then their child will be automatically enrolled in in-person learning for the first semester of the school year and will not be enrolled in Summer Learning. 
Families received the form by email on May 11, and are asked to complete it by May 24, 2021 for each child attending an ACPS school. This form has two important questions that every ACPS family must answer for each student:
Summer 2021: Will your child(ren) participate in the Summer Learning for All program?

The program will be offered

July 6-July 30, with a two-week extended virtual program Aug. 2-12 for students invited to participate.

PreK-8th grade:

9 a.m.-1 p.m. Monday through Thursday

High school:

7:45 a.m.- 2:30 p.m. Monday through Friday

Fall 2021: For the 2021-22 school year, would you like for your child(ren) to participate five days a week in either ACPS in-person learning OR 100% virtual learning through Virtual Virginia? Learn more about each of these options.
The Learning Choice Form will close at 11:59 p.m. on May 24, 2021. The decision you make now for the fall semester of 2021-22 is important to our comprehensive planning. If you need to change your response after submitting it and before the May 24 deadline, please call your school so that your selections can be updated in PowerSchool. 
The Frequently Asked Questions (FAQ) can help answer your questions about your options. Help with the Learning Choice Form is also available by calling the ACPS Helpline.
COVID Vaccination for Ages 12+ on May 22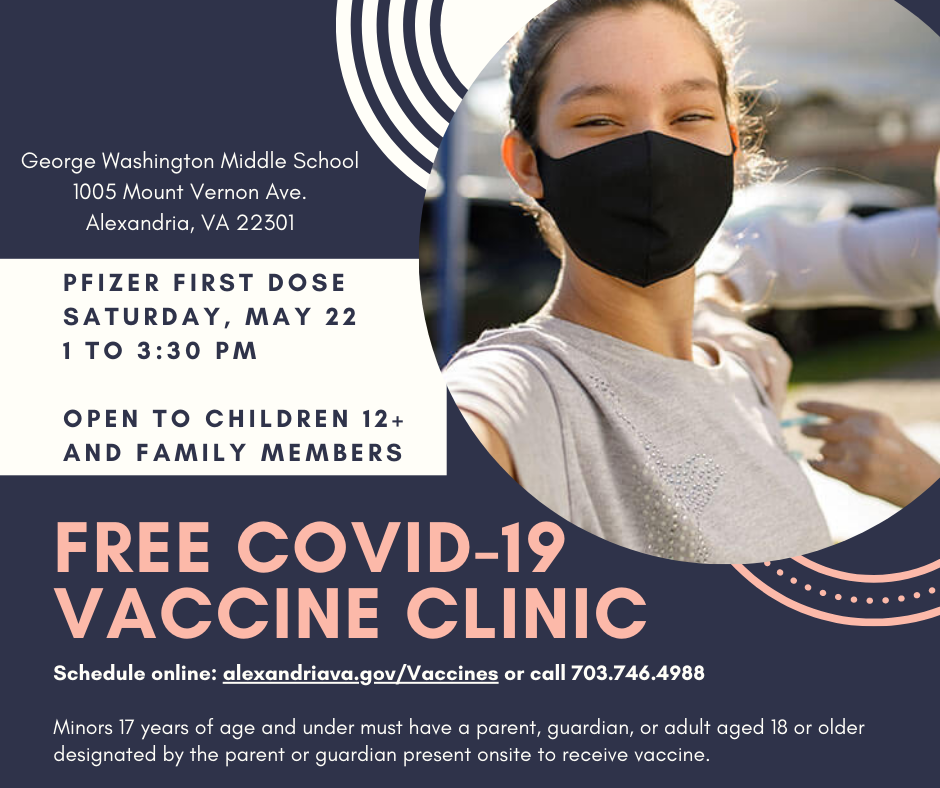 The Alexandria Health Department (AHD) and other providers in Alexandria are now offering COVID-19 vaccinations to residents ages 12 and older. The Pfizer-BioNTech vaccine was previously approved for use in those aged 16 and older. The Moderna and Johnson & Johnson vaccines are currently only available for ages 18 and older.
AHD recommends that everyone ages 12 and older receive a COVID-19 vaccine. Vaccines are safe, effective and free. Get vaccinated to protect our families, schools and the community from COVID-19. No pre-registration, ID or insurance is required.
AHD is coordinating with ACPS to host vaccine events for both public and private school families. Minors 17 years of age and younger must have a parent, guardian, or adult aged 18 or older designated by the parent or guardian present on-site to receive the vaccine. AHD is requesting appointments be scheduled for the May 22 vaccine clinic. Walk-ups and appointments will be accepted at the June 5 event. To schedule, visit alexandriava.gov/Vaccines or call 703-746-4988 Monday-Friday from 9 a.m. to 6 p.m.
The two AHD clinics held in ACPS schools are: 
Pfizer Vaccine (First Dose, Ages 12+)


Saturday, May 22, 1:00-3:30 p.m.




Provider: Alexandria Health Department




Location: George Washington Middle School, 1005 Mount Vernon Ave, Alexandria, VA 22301

Schedule Now — By Appointment Only
For information on additional AHD vaccination clinics and providers, visit The City of Alexandria website. 
Masks Still Required in PreK-12 Schools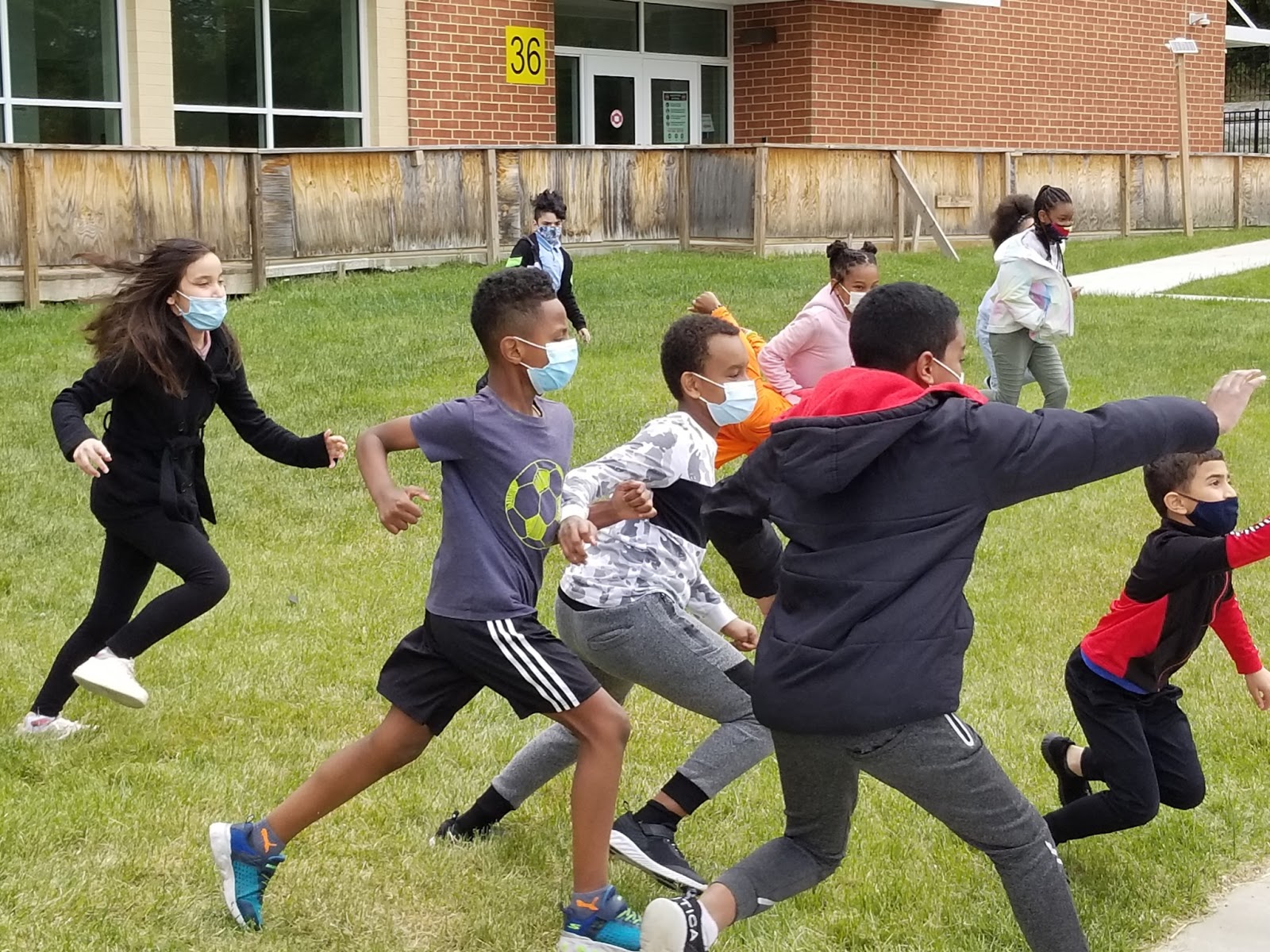 On May 14, Gov. Ralph Northam lifted Virginia's universal indoor mask mandate to align with new guidance from the Centers for Disease Control and Prevention (CDC). Gov. Northam also announced that Virginia will ease all distancing and capacity restrictions on Friday, May 28, two weeks earlier than planned.
It is important to note that masks are still supported for K-12 school settings by the CDC, the state of Virginia and the Alexandria Health Department. The CDC clarified over the weekend that it is still recommending schools continue to use current guidelines and continue to have students wear masks and social distance until the end of the school year. Executive Orders 72 Amended and its replacement, Executive Order 79 (effective on May 28, 2021 at midnight) require that "all K-12 students, teachers, staff and visitors must wear a mask over their nose and mouth while on school property, regardless of vaccination status."
ACPS will follow this guidance, requiring students, staff and visitors to wear masks while on ACPS property or attending ACPS events.
What does that mean for ACPS staff and students?
ACPS Teachers Earn National Board Certification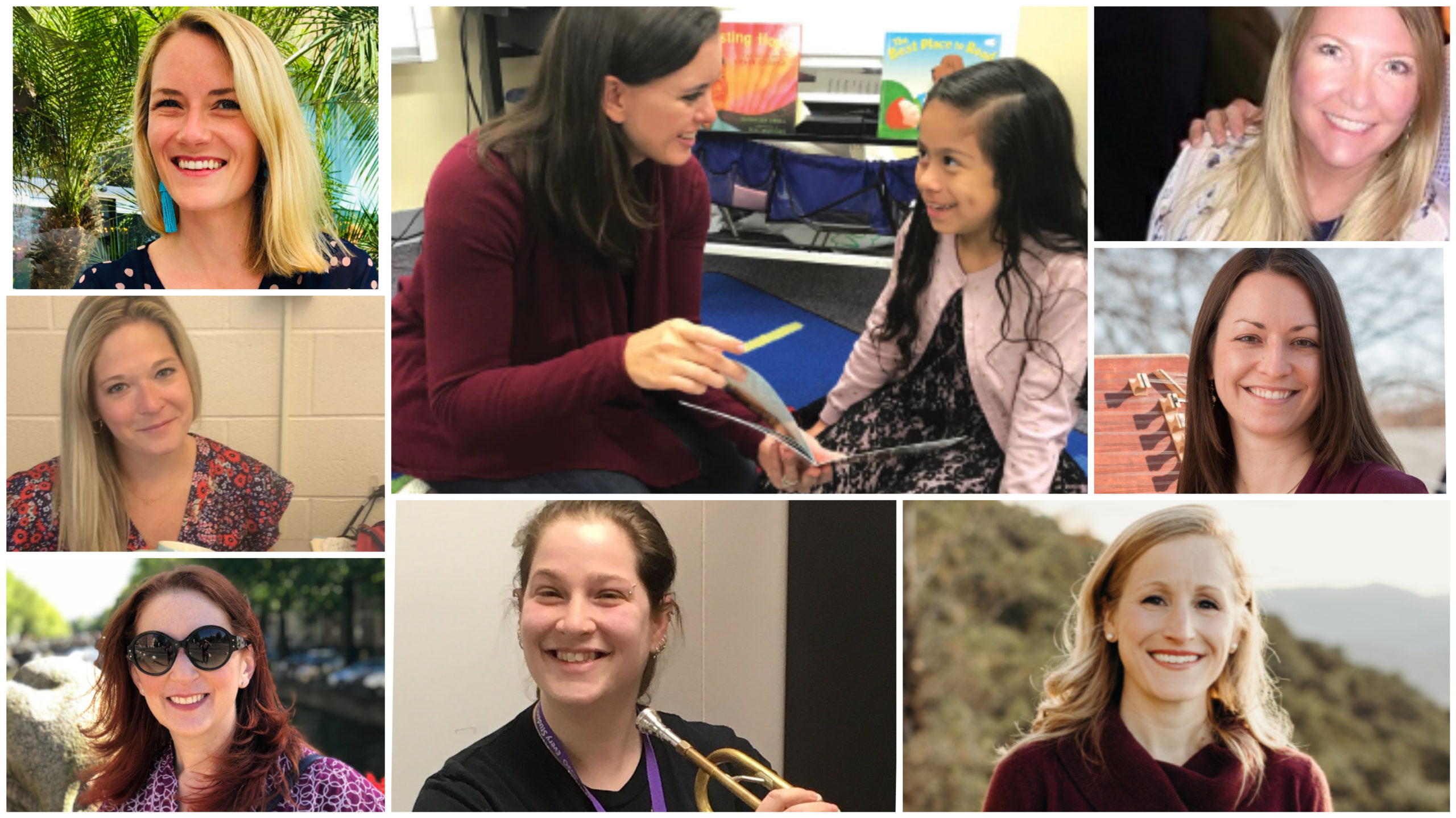 The National Board for Professional Teaching Standards has announced that 11 ACPS teachers have become certified or renewed their certification. National Board Certification is designed to develop, retain and recognize accomplished teachers and to generate ongoing improvement in schools nationwide. It is the most respected professional certification available in K-12 education and indicates that teachers have met the profession's highest standards for accomplished practice. 
The Alexandria City School Board recognized their achievement at the May 20 Board meeting. Congratulations to all and thank you for your dedication to teaching and learning in ACPS.
Newly National Board Certified Teachers:
Laura Beers (T.C. Williams, International Academy)

Theress Carrington (Samuel W. Tucker, Special Education)

Katherine Cherry (Mount Vernon, TIS)

Christina Davin-Smith (Douglas MacArthur, Instructional Coach)

Rebecca De Louise (Samuel W. Tucker, 5th grade)

Abigail Dillingham (James K. Polk, Visual Arts)

Erin Flynn-Pace (Charles Barrett, Instrumental Music)

Jennifer Kazanciyan (T.C. Williams, Science)

Heather Rosner (George Mason, Band)

Phillip Smith (T.C. Williams, International Academy) 
Renewed National Board Certified Teacher:
Erin Hudson (T.C. Williams, Social Studies)
Mental Health Awareness: Resources and Our Efforts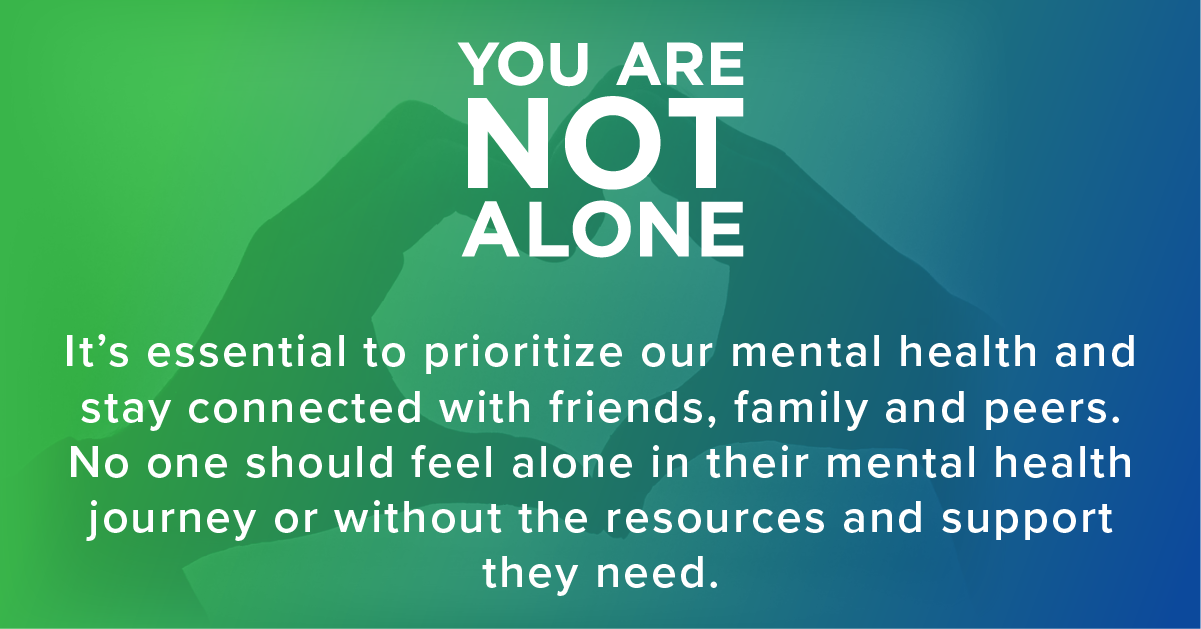 May is Mental Health Awareness Month, and the National Alliance on Mental Illness (NAMI) highlights that anyone experiencing a mental health condition should not feel alone. ACPS has a wide array of student services and resources to support our community.
During the past year, ACPS has supported student mental health and wellness by delivering daily social-emotional and academic learning (SEAL) lessons. This has been a collaboration between schools, the Office of Student Support Teams, the Office of Equity and Alternative Programs and the Office of Instructional Support. Schools are using the RULER curriculum from the Yale Center for Emotional Intelligence, resources provided by ACPS, or lessons developed by the school to meet their community's needs. 
In addition, ACPS completed a universal social-emotional screener in the fall of 2020 in grades 3-12 to assess individual student needs related to the COVID-19 pandemic. The results from this screening tool allowed for critical trauma-informed strategies to be incorporated into the daily SEAL lessons. Moreover, it helped identify students with higher levels of social-emotional and mental health needs who were then able to receive additional services and support from their school's Student Support Team. The ACPS Office of Equity and Alternative Programs has developed resources as we continue to have critical conversations about racial justice in the United States and the impact of systemic racism on the health and wellness of our students and community.
The Student Support Team staff members at each school are available to discuss student and family concerns about their child(ren). Every school in ACPS has a counselor, nurse, psychologist, and social worker dedicated to supporting its students. Families can contact their school or look at the information found on the Office of Student Support Teams website.
To comply with a Virginia law that went into effect on July 1, 2020, all ACPS staff have completed training on having conversations with students about mental health concerns and help them get support. This training also demonstrated how to engage in trauma-informed educational practices through modules created by Kognito. These research-based modules increase each staff member's skills and comfort levels by supporting conversations about student mental health and wellness. Some of these modules are also available to the community through The City of Alexandria services through June 30, 2021, including training on mental health concerns and suicide prevention, LGBTQ youth, and one module designed to help high school students have discussions with their peers.
The Alexandria City Department of Community and Health Services also provides information and resources on youth mental health. Alexandria City provides 24-hour emergency mental health services and resources for suicide prevention and intervention.
FOOD ACCESS
ACPS has multiple distribution meal site locations throughout Alexandria for all ACPS students and children over the age of two. See a map and list of food distribution locations and times.