en español (PDF) | አማርኛ (PDF) | بالعربية (PDF)
This Week's Headlines:
---
Dear ACPS Families and Community,
I hope you were able to tune in to our Community Sessions this week as we discussed planning and implementation to bring more students back to school based on the CDC's recommendation to move from six-foot to three-foot social distancing, using our phased reentry prioritization matrix. We also discussed the summer learning opportunities for all students and our planning for the 2021-22 school year. If you missed the sessions, please reference the links below to answer your questions. 
Please join me in congratulating and welcoming ACPS staff newly appointed to their positions. This week, James K. Polk Elementary School Assistant Principal Carla Carter was named the new principal at Polk. We also welcome Dr. Wendy González, who will take on the role of executive director of school leadership for ACPS. These two outstanding educators and leaders will assume these roles on July 1, 2021. They both bring an incredible depth of knowledge and leadership to our community, and I look forward to collaborating on strategic educational initiatives with both of them. 
Other staff in the news came from the exciting announcement that T.C. Williams High School College and Career Counselor Stacy Morris was named a Potomac & Chesapeake Association for College Admission Counseling Counselor of the Year. This honor is a much deserved recognition as Ms. Morris continually goes above and beyond for her students.
Today, I am wearing my "Blue and Red" to cheer on our Titan Varsity Volleyball Team as they compete in their first state championship game tonight at 6 p.m. Please join me in cheering on the team and coaches in this historical run for the blue trophy. 
As we end this week, I want to give a special shoutout to our incredible administrative professionals at ACPS. Wednesday was Administrative Professionals Day, but we celebrate our team every day. Our administrative professionals are the glue for the groups they support. They continuously take on new challenges with grace while helping everyone stay connected and informed. We appreciate you!
Dr. Gregory C. Hutchings, Jr.
Superintendent
Community Sessions: Social Distancing, Summer Learning, and Back to School in the Fall
Did you miss the community sessions this week on important discussions around the current hybrid model, summer learning opportunities, and planning for fall 2021? Watch the recorded sessions on the ACPS website. 
Here are some quick facts about what we shared in the sessions:
Hybrid Learning: Remainder of the 2020-21 School Year
As of April 20, 2021, ACPS is actively bringing additional students back to classrooms based on the prioritization matrix and in keeping with the CDC's guidelines for three-foot social distancing. To learn more about the phased reentry of hybrid students, please see the Community Session Presentation (PDF), pages 2-4.
Summer Learning
Summer Learning 2021 will be offered to all ACPS students and includes offerings for elementary, middle and high school students. The summer learning session is July 6-30, with extended virtual summer support from August 2-12 for students needing additional support by invitation. The goal of summer learning is to engage, enrich and prepare students for the start of school in August 2021. Students will be joining in their new grade level for the 2021-22 school year. For example, if your child is a sixth grader this year, they will attend the seventh grade summer learning session. For more information on summer learning, see the Community Session Presentation (PDF), pages 5-8. More information will be provided in the coming weeks.
Back to School for the 2021-22 School Year
Our schools will be open five days a week for in-person learning when school begins in the fall. We will also offer a 100% Virtual Academy for families who choose to remain virtual. In order to plan appropriately, ACPS will launch a family survey on May 4, 2021 to confirm each student's preference of in-person or virtual learning for the 2021-22 school year. This survey allows us to adequately plan for classroom space setup, class sizes, teacher and staff assignments, and additional facility needs. The choice that families make in May serves as a guide to our planning process. 
ACPS Needs Your Input on 2022-23 and 2023-24 School Year Calendars
ACPS has implemented a deliberative planning process for the school year calendar which encompasses two school years: 2022-23 and 2023-24. A two-year calendar cycle improves long-range plans for school programs, facilities projects and operational services. Likewise, families will be able to better plan and schedule family activities. ACPS is continuing the pre-Labor Day start to the school year to support student success and reduce summer learning loss while providing the most classroom time before Advanced Placement (AP) exam testing.
Two polls will be open for public comment through 11:59 p.m. on Monday, May 10, 2021.
Please take the opportunity to review the proposed options for the 2022-23 and 2023-24 School Year Calendars. 
Samuel W. Tucker Elementary School Modified Academic Calendar


Take the

Samuel W. Tucker Poll

to submit your comments on the Samuel W. Tucker Modified Academic Calendars for 2022-23 and 2023-24. 

Traditional ACPS Academic Calendar


Take the

Traditional ACPS Academic Calendar Poll

to identify your preferred calendar options and submit your comments for 2022-23 and 2023-24. 
Once feedback has been received, the Academic Calendar Committee and ACPS administrators will evaluate the responses to determine the general sentiment to support a particular option for each school year. A calendar recommendation will be made to the superintendent.
The superintendent will present the recommended calendar to the School Board for approval at a meeting in June 2021. Once approved, the adopted calendars will be posted on the ACPS website and announced in ACPS Express, ACPS Insider and on social media.
Stacy Morris Honored as PCACAC Counselor of the Year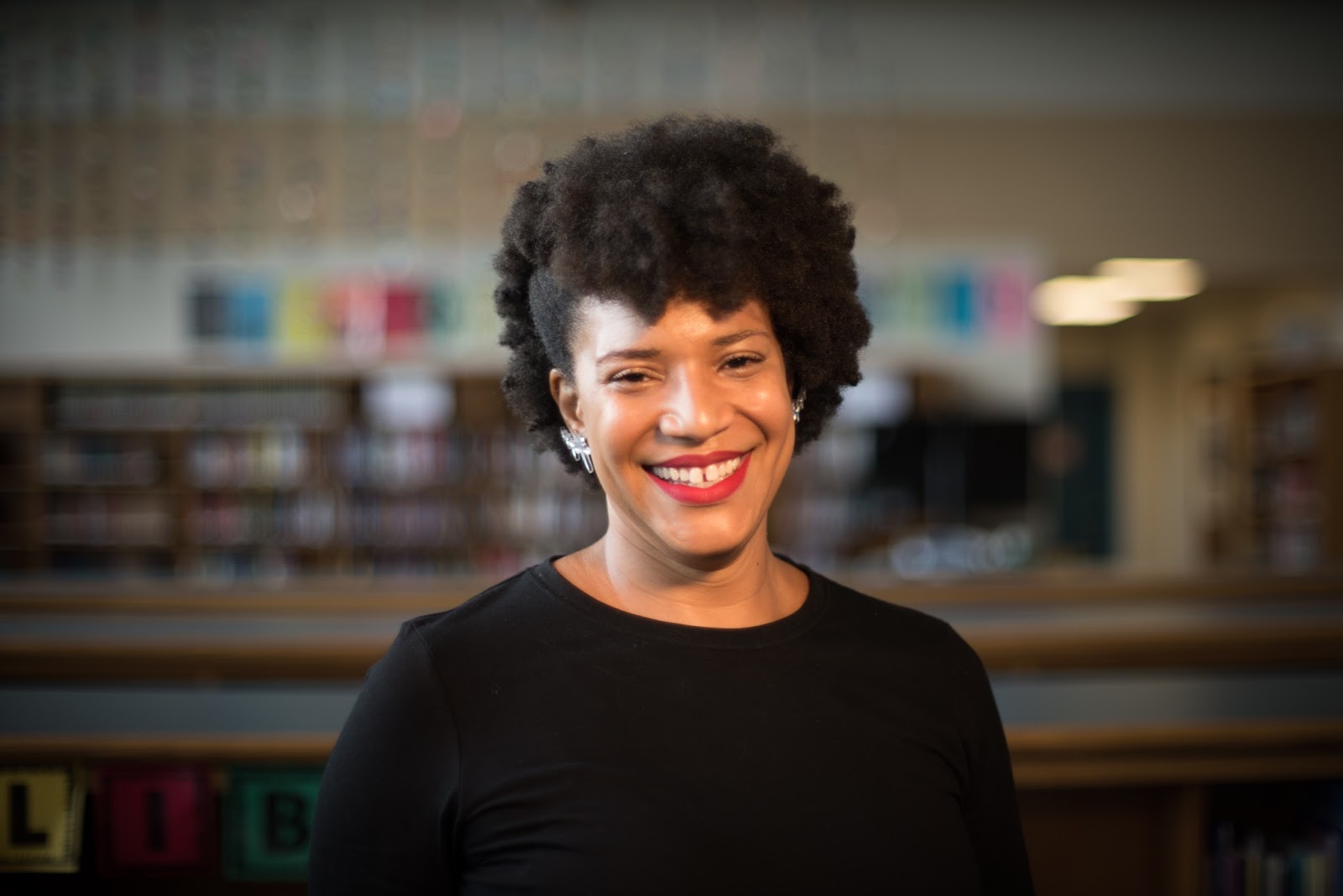 T.C. Williams High School College and Career Counselor Stacy Morris has been named a Potomac & Chesapeake Association for College Admission Counseling's (PCACAC Counselor of the Year. ACPS Executive Director of Student Support Teams Darrell Sampson explained, "This is a regional recognition of Stacy's beyond-excellent work in supporting students' access to college opportunities and financial aid, as well as her collaborations to ensure that they have the skills needed to be successful once on a college campus." In his nomination letter, Sampson noted about Morris, "It is always about the students, and wanting them to have every chance to gain a college education. She is truly amazing." Congratulations and well deserved, Ms. Morris!
Executive Director of School Leadership Named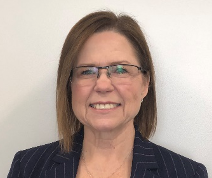 Please help us welcome Dr. Wendy González, the newly appointed ACPS executive director of school leadership. Dr. González will join ACPS on July 1, 2021. The executive director of school leadership is responsible for providing exemplary and innovative leadership as well as executive coaching and mentoring for 18 school principals in developing the essential instructional leadership skills and practices to become high-performing instructional leaders. 
Dr. González exclaimed, "What a wonderful opportunity to be joining such a dynamic and innovative school division such as ACPS. I am proud to be joining a team that celebrates the diversity and uniqueness of its staff and students with a laser focus on equity for all. I am excited to serve with such outstanding leaders and look forward to supporting the needs of the school leadership as we work together to inspire and empower the students and staff of Alexandria City." 
Dr. González is currently the superintendent of Page County Public Schools in Luray, Virginia. She has also held educational leadership positions as the director of teaching, learning and accountability in Charles City County, Virginia and as the coordinator of accountability and assessment for Williamsburg-James City County Schools in Williamsburg, Virginia. Dr. González also has a vast amount of experience as an assistant principal, dean of students and Spanish teacher where she taught Advanced Placement (AP) and International Baccalaureate (IB) courses. Dr. González holds a Bachelor of Arts degree in Spanish from James Madison University (JMU) where she was awarded the Outstanding JMU Student of the Year in Secondary Education Award. She also holds a Master of Education and Human Development in Educational Leadership and Administration and a Doctorate of Education degree in Educational Administration and Policy Studies, both from The George Washington University. She was awarded the Robert Kottkamp Outstanding Dissertation Award from the American Education Research Association as part of the Learning and Teaching in Educational Leadership SIG Awards for her doctoral research on school administrators' preparation to use data. 
New James K. Polk Elementary School Principal Named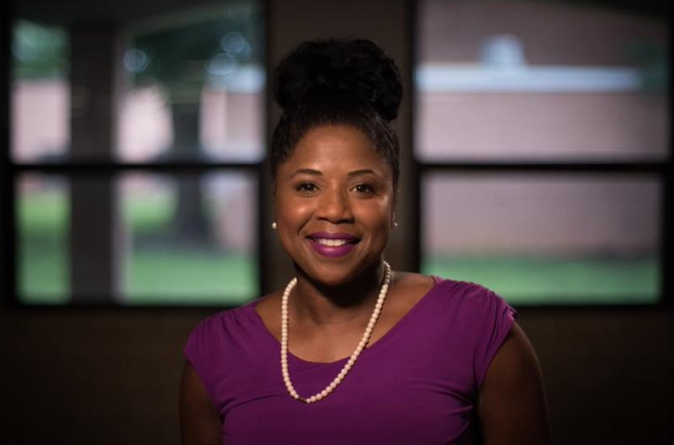 Join us in welcoming our new James K. Polk Elementary School Principal Carla Price Carter, currently the assistant principal at Polk. 
Carter shared her enthusiasm, "It is with great pride and honor that I embark upon this amazing opportunity to serve as the next principal of James K. Polk Elementary School, during one of the most challenging times in our nation's history. Dr. Martin Luther King, Jr. once said, 'The ultimate measure of a man is not where he stands in moments of comfort and convenience, but where he stands at times of challenge and controversy.' The pandemic has presented an array of challenges for educators worldwide, and I embrace the opportunity to partner with the gifted staff at JKPES and the amazing Polk community to develop new systems and practices to address the overall needs of our children. During these unprecedented times, many of our students have experienced learning loss and trauma; however, I am confident that with my leadership, the resilient staff of JKPES will be innovative as they support students in ways like never before."
As a lifelong learner and educator, Carter has been teaching and leading with ACPS since 1996. Since 2009, she has served as the assistant principal at Polk. The first eight years of Carter's educational career included teaching students in grades 3-5, followed by six years as the performance evaluation program specialist/Instructional Coach with ACPS. Carter holds a Masters of Educational Leadership Administrative Supervision and Instruction K-12 from George Mason University and a Bachelor of Science in Elementary Education from North Carolina Agricultural & Technical State University. She also holds professional licenses and endorsements from the State of Virginia in Early/Primary Education, Elementary Grades 3-6, and Administrative Supervision and Instruction Pre Kindergarten-12th Grade.
Saying Goodbye to John Adams Elementary School Principal Ginja Canton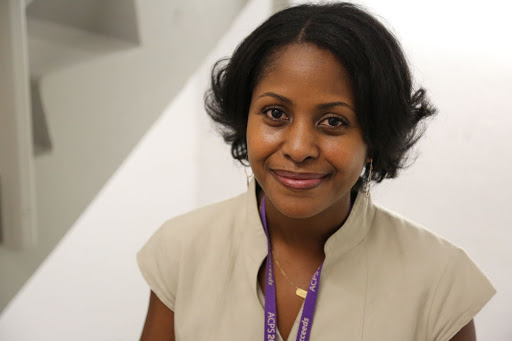 This past week, John Adams Elementary School Principal Ginja Canton announced her resignation as she plans to relocate to Florida where her extended family resides. The last work day at John Adams for Canton will be June 30, 2021. Please see Ms. Canton's letter that was sent to families and staff last week.
Canton began her career as an educator in 2004 and has been with ACPS for 11 years. Before her role as principal at John Adams, Canton was an assistant principal at Mount Vernon Community School, prior to becoming the ACPS Title I school improvement coordinator.
ACPS launched a new principal search on April 19, 2021. The process includes gathering input from the staff, PTA and community to develop a principal leadership profile to meet the school community's needs. The hiring goal is for the School Board to approve a new principal at the Board meeting on June 17, 2021. 
Facilities Improvements — Stay Informed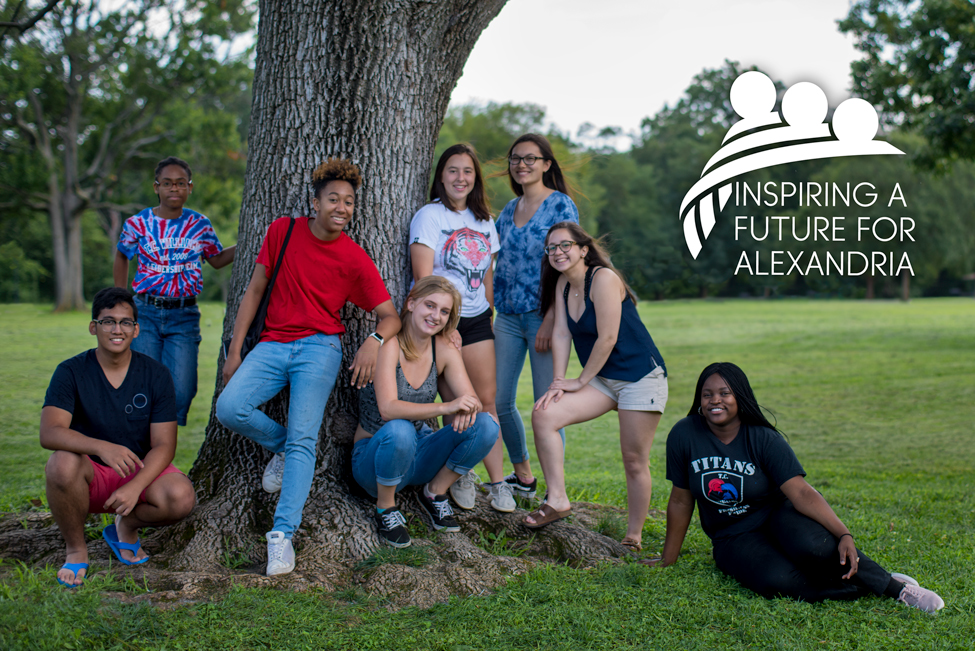 High School Project Community Meeting: May 3 at 6 p.m.
The High School Project team invites you to a virtual community meeting on May 3, 2021 at 6 p.m. This meeting is an opportunity to provide you with an update on the design for the new Minnie Howard building and for the project team to collect community feedback. Join the meeting on Zoom.
Staff from ACPS and the City of Alexandria will be on hand to answer questions submitted during the webinar and gather input on the design. Any questions that we are unable to respond to will be addressed and added to FAQs on The High School Project webpage. Interpreters will be available in Spanish, Amharic and Arabic. 
Superintendent's Advisory Team Meeting May 4 at 5:30 p.m.
The Superintendent's Advisory Team will meet on May 4, 2021 from 5:30 to 6:30 p.m. to review community comments/recommendations. The broader community may watch this meeting live or view the recording following the meeting.
Support Our Schools Through Spring2ACTion on April 28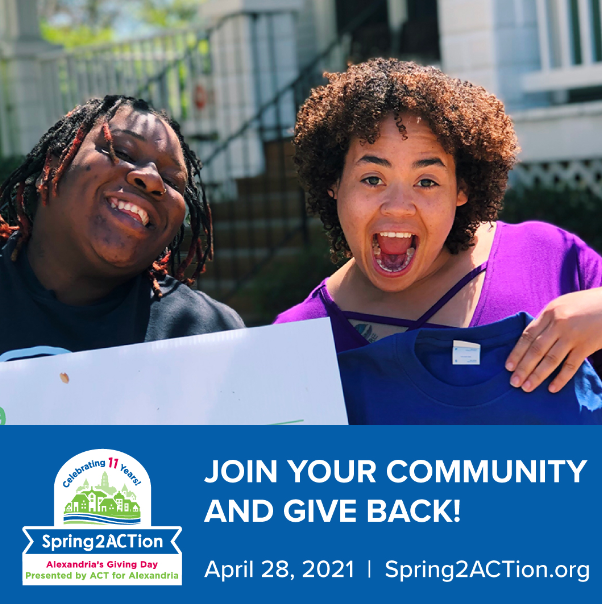 Spring2ACTion, Alexandria's Giving Day, is when Alexandrians come together, uplift one another, and support the organizations that serve our community in the best of times and during challenging times. Spring2ACTion is an indispensable platform for local nonprofits to engage the community and raise critical funds.  
This year, more than two dozen such organizations, including our PTA Organizations and our community partners, are asking for your help. Please take a moment to click on the links, learn about each organization and give what you can to support their efforts.
Information on COVID Vaccines
The Alexandria Health Department has shared information on how to sign up for vaccines if you have not already received one. Please follow the directions in your preferred language: 
Titan Volleyball Sweeps Semi-Finals and are Headed to the State Championship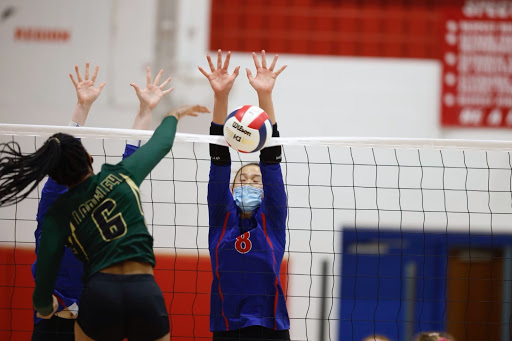 Photo by Anna Jaeger
Congratulations to our Titan Volleyball Team as they have advanced to their first-ever state championship game after sweeping Langley High School on Tuesday in the Virginia Class 6 semifinals.
Read more about this historic win in the Washington Post. 
T.C. Williams Volleyball will be playing Kellam High School from Virginia Beach today for the Virginia High School Volleyball State Championship. 
Watch the game livestream on Friday, April 23 at 6 p.m.
Logo Design Contest for Alexandria City High School

All ACPS currently enrolled students are invited to participate in a logo design contest to represent the new high school name Alexandria City High School. The deadline to submit an entry is April 30, 2021 at 11:59 p.m. 
See the complete competition guidelines and rules. Logo entries must be uploaded through the Logo Design Submission Form. 
Featured above are the previous logos used for T.C. Williams. More information about designs for Naomi L. Brooks Elementary School will be shared in the coming weeks. 
Register for Pre-K and Kindergarten for the 2021-22 School Year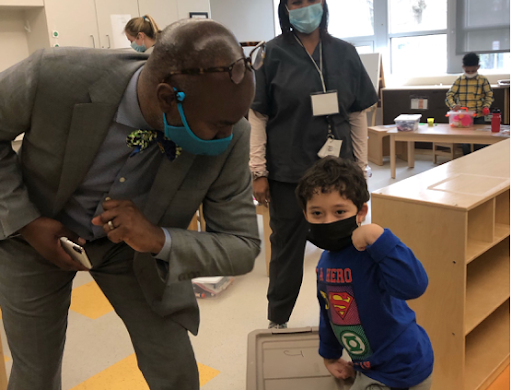 Pre-K registration is now open for the 2021-22 school year.
For more information about preschool programs, register for one of our online information sessions or schedule an appointment. Learn more about early childhood education programs at ACPS.
Kindergarten registration for the 2021-22 school year opens on May 5, 2021.
Find out about the registration process and get your documentation ready. Learn more about kindergarten at our schools by attending one of our school Kindergarten Open House and Webinar events.
FOOD ACCESS
ACPS has multiple distribution meal site locations throughout Alexandria for all ACPS students and children over the age of two. See a map and list of food distribution locations and times.