en español (PDF) | አማርኛ (PDF) | بالعربية (PDF)
This Week's Headlines:
---
Dear ACPS Families and Community,
As our community health metrics continue to swing further in our favor for a healthy and safe reopening of our school buildings, I am excited to share that our final planning is going as efficiently and smoothly as possible during these unprecedented times. All of us here at ACPS are eager to soon be able to see those students that indicated they would return in person, back in our classrooms.
This week, we heard from all our staff on their ability to return. We will be sharing this information with you all in next week's ACPS Express. We are grateful to all those who are able to return and bring our schools back to operating with in-person instruction.
If families who chose the hybrid option in the Family Choice survey back in December 2020 wish to switch to virtual, please contact your school to assist you. Unfortunately, at this time, we are unable to accommodate requests to change from virtual to hybrid. It is critical that we prioritize our current families who selected the hybrid instructional option so we are able to effectively and safely manage our reopening plan for school buildings. The logistics involved in this transition process are complex and the foundation of our success is dependent on the current hybrid student data. Once we have transitioned all of our students who have currently selected the hybrid option, we will explore the potential opportunities to transition additional students. We will keep you posted on these updates as the weeks progress. We have created an updated FAQ about all things related to the reopening which I hope you will find helpful. 
Hear more about our reopening plans in my weekly video update: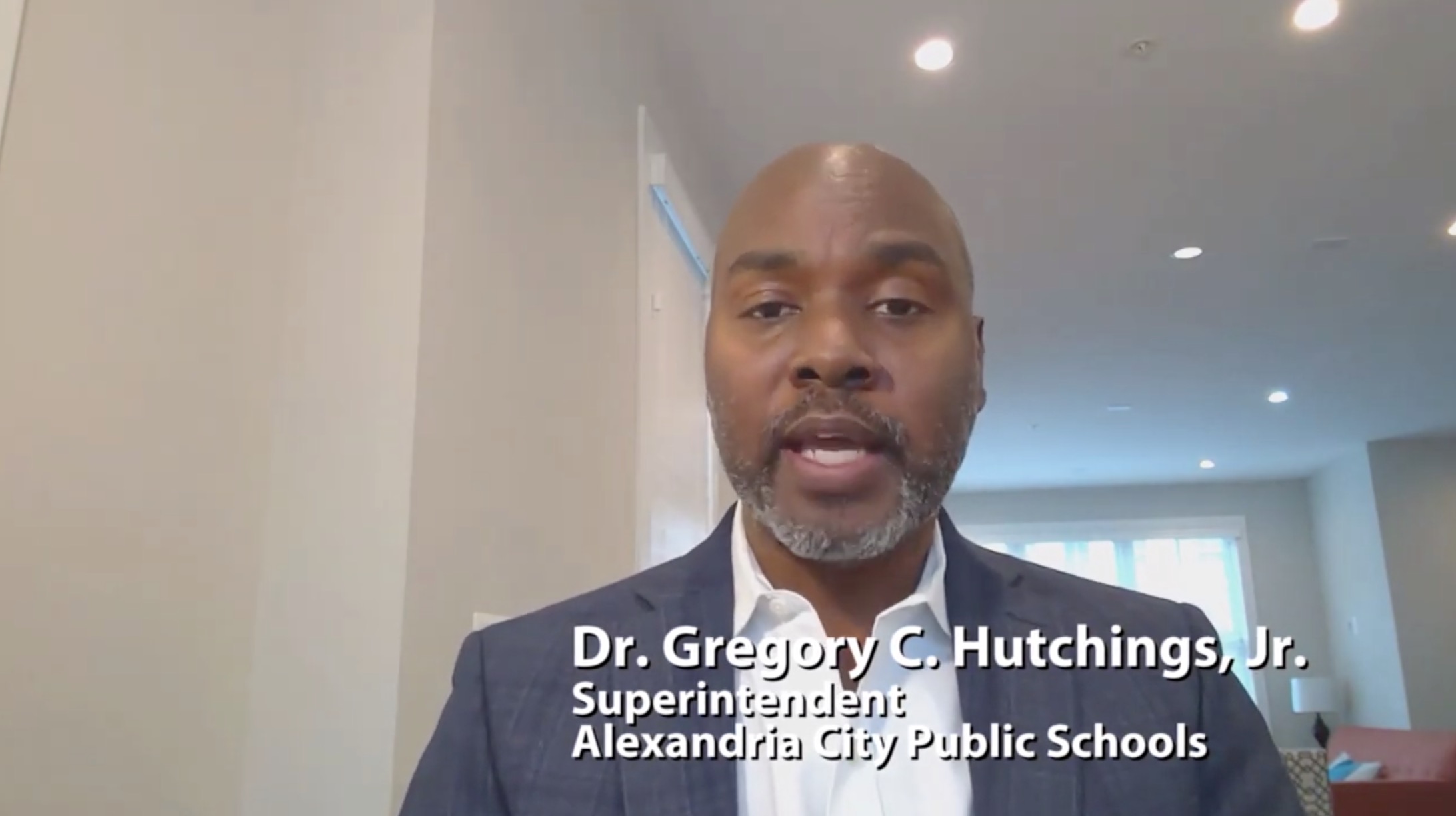 A reminder that the second polls for the shortlist of new names for T.C. Williams High School and Matthew Maury Elementary School are now open. Please help us by selecting your favorites before polls close on Feb. 19.
Finally, a friendly reminder that Monday, Feb. 15 is Presidents Day and ACPS will be closed. Please enjoy the long weekend while staying safe, healthy and engaged. 
Dr. Gregory C. Hutchings, Jr.
Superintendent
No school on Monday, Feb. 15; Food distribution on Tuesday instead
There will be no school on Monday, Feb. 15 in observance of Presidents Day. No asynchronous work is required for students. All ACPS schools and offices will be closed.
Food distribution will be closed on Monday and will reopen the following day on Tuesday, Feb. 16. The remainder of the week will operate as normal with distribution points open on Wednesday and Friday.
Reminder: Hybrid Students to Return to Classrooms in March
Please check out the revised transition timeline for families that chose hybrid learning. Our hybrid schedule allows for students to return to the classroom two days a week.
Tuesday, March 2:

Reentry of hybrid students in grades K-5 receiving special education services in citywide self-contained full-day class programs, students in K-5 receiving special education reading and math services in a self-contained setting, Early Childhood Special Education students, and students in grades K-5 receiving English Learner services.

Tuesday, March 9:

Reentry of hybrid students in grades 6-12 receiving special education citywide and self-contained reading and math services, and Newcomer English Learner students in grades 6-12.

 

Tuesday, March 16:

Reentry of

ALL

remaining hybrid students in grades preK-12.
Our staff is diligently working toward these dates, remaining cautiously optimistic that our community health metrics will continue to improve.
Alexandria's latest community health metrics as of Feb. 11, 2021: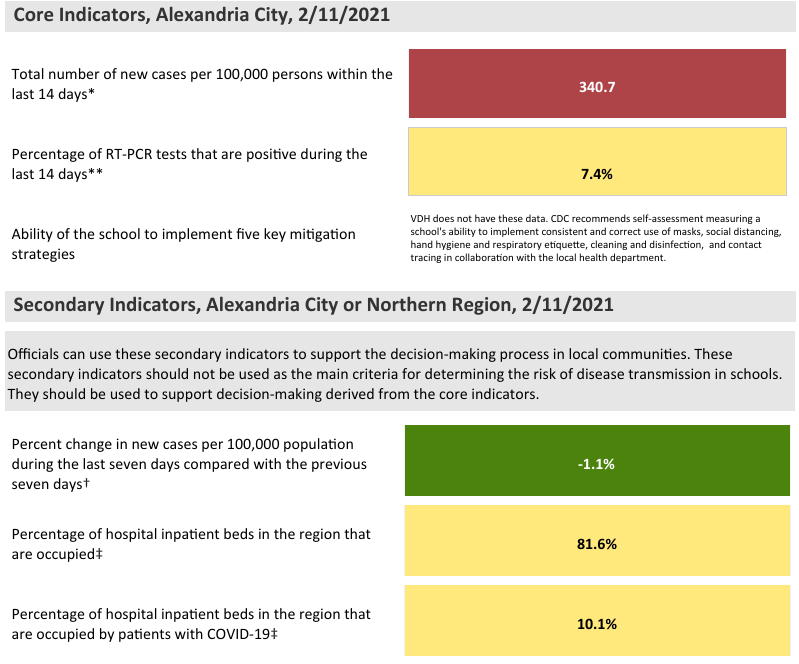 Have Questions About Reopening? Check Out Our FAQ

Be sure to take a look at our updated Frequently Asked Questions which we hope will answer your questions about the reopening of our school buildings.
Get answers to questions such as:
Will my child stay with their current teacher(s)?

What will my student's schedule look like? What days will they go to school?

What does my child need to bring to school? 

Will there be bus service available?
If you have questions that we have not answered here, please reach out to us by emailing news@acps.k12.va.us, calling our multilingual Virtual PLUS+ Helpline, or contacting your school principal.
Take a Sneak Peek Inside Our Schools and Learn How We Plan to Keep Everyone Safe
Our Facilities and Operations team has been working hard to get all our school buildings ready for a safe return to classrooms for our students and staff! 
Watch as Charles Barrett Elementary School Custodian Lavonne Ford takes us on a tour to see how schools are set up so we can all stay safe: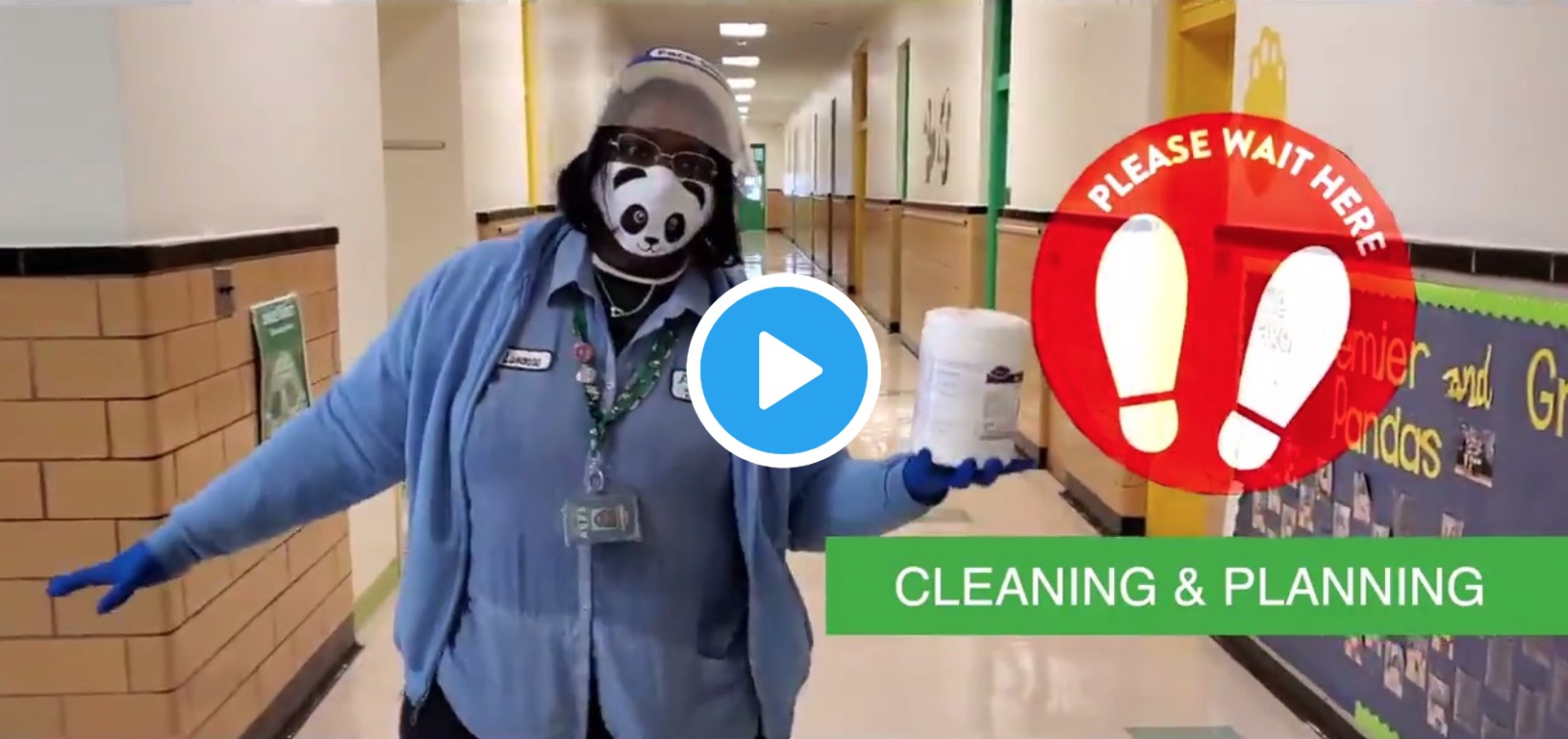 Now Accepting Nominations for the ACPS Athletic Hall of Fame for 2021
Since 2014, ACPS has inducted more than 50 athletes, coaches, teams and non-athlete contributors into the ACPS Athletic Hall of Fame (AHOF). The AHOF Advisory Committee is currently accepting community nominations for induction into the Athletic Hall of Fame in the Fall of 2021. Former athletes, sports teams, coaches and non-athlete contributors may be nominated from any current or former ACPS high school including Alexandria High School, George Mason High School, Parker-Gray High School, Francis C. Hammond High School, George Washington High School, or T.C. Williams High School. Nominations will be accepted through March 31, 2021 for consideration for this fall. 
To be eligible, athletes and teams must be five years past their graduation year, and coaches must have served a minimum of five years as coach. Nominees are selected based on their athletic accomplishments in high school, college and beyond, as well as their impact or contribution to the community at large. 
Complete the ACPS Athletic Hall of Fame nomination form online or download and print the nomination form from the Athletic Hall of Fame Advisory Committee webpage. For more information, contact the School Board Office at boardclerk@acps.k12.va.us.
Black History Month: An ACPS Love Story
February is Black History Month, and as Valentine's Day approaches, we wanted to reshare this touching love story about two students, John and Beatrice, who met and fell in love at Alexandria's all-Black Parker-Gray High School in 1953.
We recorded this conversation in February 2020. John Taylor passed away two months later, in April 2020. We thank him and his wife Bea for sharing their story with us.
Listen as John and Bea reminisce about a life lived in Alexandria: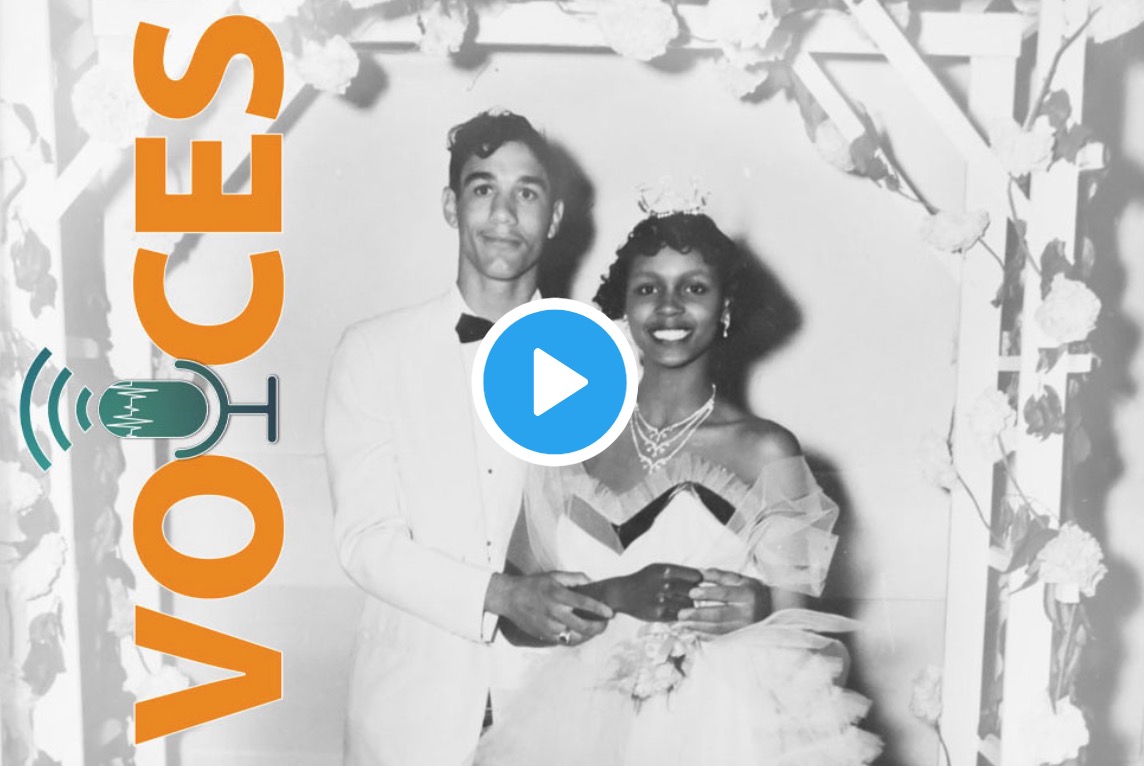 Introducing Douglas MacArthur on Taney Avenue!
When Douglas MacArthur Elementary School hybrid students reenter the classrooms in March, they will be learning in their temporary swing space facility, Douglas MacArthur on Taney Avenue. The former Patrick Henry Elementary School building has been refurbished to host MacArthur students and staff for two years, while the new Douglas MacArthur school building is constructed.
Get a sneak peek into Douglas MacArthur on Taney Avenue!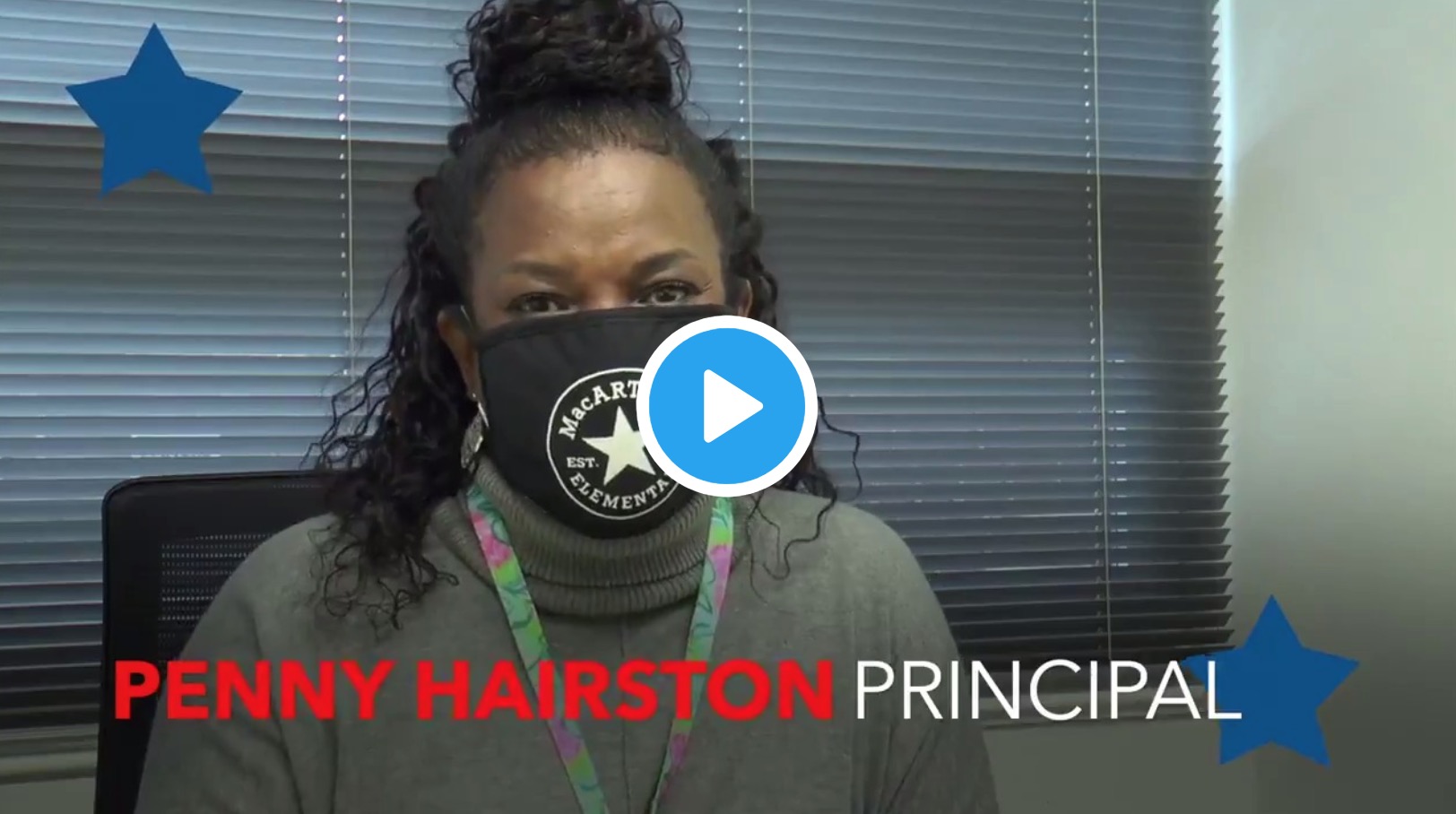 The Identity Project: Help Choose the Final Names for Maury and T.C. Williams

Through a robust community engagement process and vetted by the school board clerk and superintendent, the semifinalist names for each school have been announced. With thousands of entries from students, families, staff, and community members, we have revealed the top names from the polls that met the School Board policies (Policy FF [PDF] and Regulation FF-R [PDF]) and were deemed suitable for naming a school.
Now is the time for all community members to give their voice to the name they want to see as the final selection in this process. The second set of community polls close at 11:59 p.m. on Feb. 19. 
Take the T.C. Williams Renaming Poll #2
Take the Maury Elementary Renaming Poll #2
Congratulations to Two Talented T.C. Art Students 
Two T.C. Williams High School senior art students have been recognized for their excellence and will now go forward to compete in a national contest.
Caroline Mitchell and Ella Snider were both awarded the highest honor in the regional round of the Fairfax County Art Region of the Scholastic Art and Writing Awards.
Students in public, private, parochial, and home schools in Fairfax County, the City of Fairfax, and the City of Alexandria entered the competition which seeks to showcase creative young talent. Categories including drawing, painting, printmaking, photography, ceramics, sculpture, digital art, design, architecture, fashion, film and animation, mixed media and art portfolios.
Caroline and Ella were both awarded Gold Keys, which is the highest award available.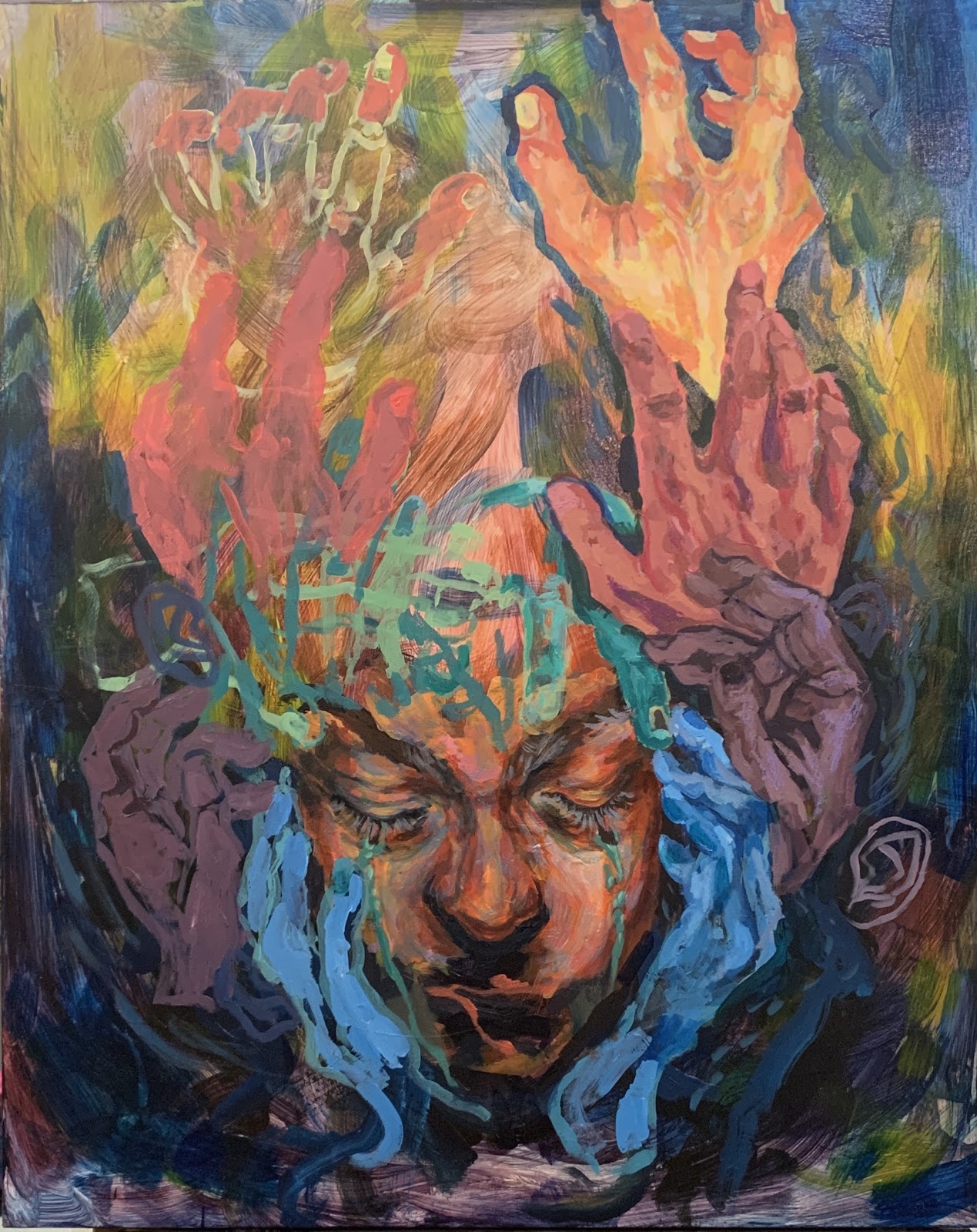 Caroline Mitchell
Now, their work will be judged at a national level with winners being named during a ceremony at New York's Carnegie Hall in the late spring.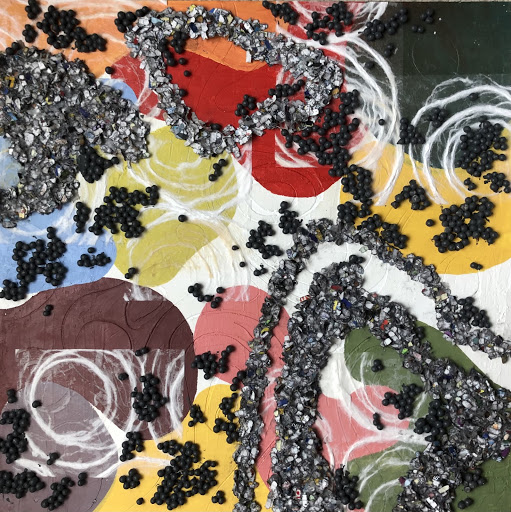 Ella Snider
The students' teachers are Beth Coast and Tabitha Eller. 
Have an Eighth Grader with a Curious Mind? Check Out the STEM Academy at Minnie Howard!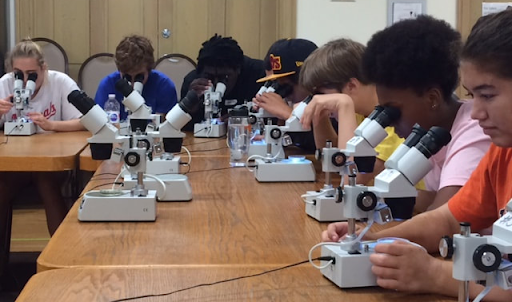 Does your eighth grader like to:
Take things apart just to see how they work?

Investigate and resolve complex problems, especially in the company of others?

Get their hands dirty solving real world problems rather than simply attending a lecture or reading about an idea?
If this sounds like your child, then the STEM (Science, Technology, Engineering and Math) Academy at T.C. Williams High School Minnie Howard Campus may be a good fit.
Interested in learning more?
Applications are being accepted now:
The STEM Academy is accepting applications for the ninth grade cohort through Friday, March 26. Interviews will be scheduled in April and decisions will be made in May.
Ready to apply?
Complete the online application.
For additional information, contact the Minnie Howard Campus STEM Department Chair, Benjamin Matthews at benjamin.matthews@acps.k12.va.us.
Save the Date: Noche de Ciencias/Night of Science on Feb. 23 and 25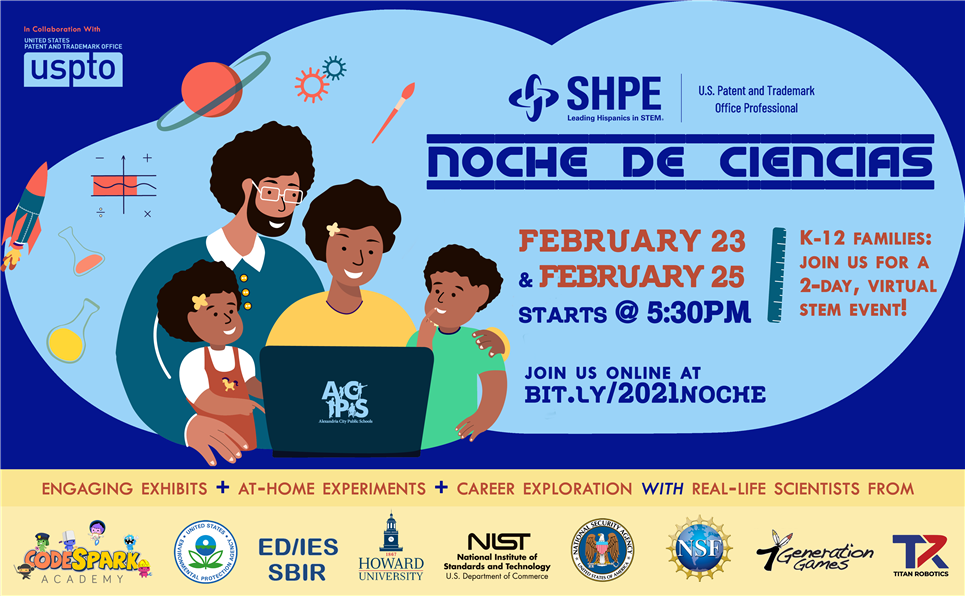 Join us virtually as experts bring science, technology, engineering, and math (STEM) fields to life through engaging exhibits, design studio challenges and follow-along at-home experiments. Imagine a future in STEM for yourself. All ACPS families and students are invited to participate in Noche de Ciencias (Night of Science) on Feb. 23 and Feb. 25 from 5:30 to 7:30 p.m. Due to COVID restrictions and social distancing requirements, this annual interactive STEM event will be presented virtually.  
Noche de Ciencias is a national program of the Society of Hispanic Professional Engineers (SHPE) and was initiated in 2008 as a way to introduce students and families to science and engineering through hands-on activities and exposure to college and career information in STEM. The United States Patent and Trademark Office (USPTO), in collaboration with SHPE, is hosting these virtual events for ACPS students and families over two nights. There will be hands-on STEM activities designed to help develop problem-solving, inventive thinking and introduce intellectual property concepts — such as invention, patents, and trademarks — to K-12 students. 
The USPTO has invited other STEM-focused federal agencies to exhibit and share information about careers in their respective fields. The sessions will be live video virtual presentations introducing K-12 students to possible STEM career paths in their agencies and provide hands-on activities that engage the students and promote STEM.
For more information visit the ACPS website.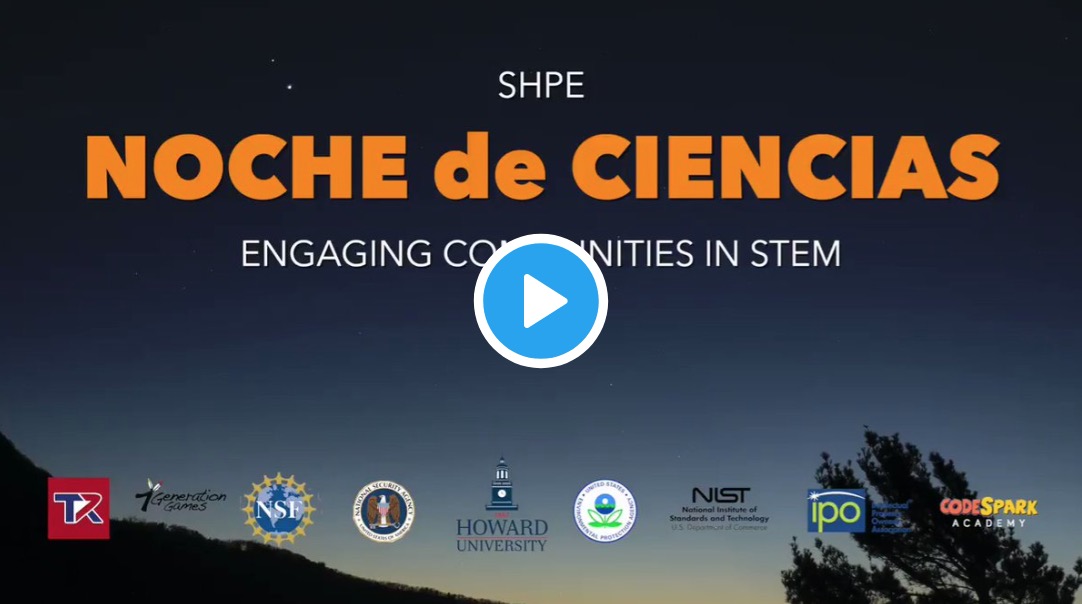 FOOD ACCESS
Food distribution will be closed on Monday, Feb. 15 for Presidents Day and will reopen the following day on Tuesday, Feb. 16. The remainder of the week will operate as normal with distribution points open on Wednesday and Friday.
—
ACPS has multiple distribution meal site locations throughout Alexandria for all ACPS students and children over the age of two. See a map of food distribution locations.
GRAB-AND-GO MEAL LOCATIONS:
Grab and Go breakfast and lunch meals are available Mondays, Wednesdays and Fridays between 7:30 a.m. and 12 p.m. at the following locations:
William Ramsay Elementary School
5700 Sanger Avenue, Alexandria, VA 22311
Francis C. Hammond Middle School
4646 Seminary Road, Alexandria, VA 22304
Cora Kelly School for Math, Science and Technology
3600 Commonwealth Avenue, Alexandria, VA 22305
Jefferson-Houston PreK-8 IB School
1501 Cameron Street, Alexandria, VA 22314
Mount Vernon Community School
2601 Commonwealth Avenue, Alexandria, VA 22305
Patrick Henry K-8 School
4643 Taney Avenue, Alexandria, VA 22304
T.C. Williams High School
3330 King Street, Alexandria, VA 22304
And available on Mondays, Wednesdays and Fridays at our "Pop-Up" sites located at:
Mason Apartments at 75 South Reynolds Street, Alexandria, VA 22304
10:45 to 11:15 a.m.
Brent Place Apartments at 375 South Reynolds Street, Alexandria, VA 22304
11:20 to 11:50 a.m.
Ruby Tucker Family Center at 322 Tancil Court, Alexandria, VA 22314
10:45 to 11:15 a.m.
Community Lodgings at 607 Notabene Drive, Alexandria, VA 22305
10:45 to 11:15 a.m.
Old Towne West Apartments (parking lot) at 500 South Alfred Street, Alexandria, VA 22314
11:20 to 11:50 a.m.
Corner of Florence Drive and Four Mile Road, Alexandria, VA 22305
10:45 to 11:15 a.m.
The Fields at 4309 Duke Street, Alexandria, VA 22304
10:45 to 11:15 a.m.
Bennington Crossing Apartments at 441 North Armistead Street, Alexandria, VA 22312
11:30 a.m. to noon
2727 Duke Street (behind Bank of America), Alexandria, VA 22314
10:45 to 11:15 a.m.
NO SIGN UP OR REGISTRATION IS REQUIRED TO RECEIVE MEALS.
NOTE: No food distribution will occur on Tuesdays or Thursdays. The limited days for distribution is to support the practice of social distancing and to limit social gatherings. Meals for two days will be provided on Mondays and Wednesdays, and meals for three days will be provided on Fridays.
Other Food Resources in the City of Alexandria:
For food pantry locations and schedules in Alexandria, visit www.hungerfreealexandria.com or call ‪703-662-1067.
Questions? Or Need Translation?
Send us your question in Spanish, Arabic or Amharic:
Text ACPSMEALS to 797979 (English and Spanish)
Call or text 703-927-6866 (Amharic)
Call or text 703-927-7095 (Arabic)
OR
Call the FACE Center's Bilingual Parent Information Lines, available Monday-Friday, from 9 a.m. to 1 p.m.:
For Spanish/English, call 571-775-9719
For Amharic/English, call 703-927-6866
For Arabic/English, call 703-927-7095
SAFETY REMINDER: Please remember to observe social distancing practices while at the food distribution site by maintaining six feet of personal space between you and other families or individuals.
Anyone exhibiting symptoms of a respiratory illness like fever, runny nose, sore throat, coughing or difficulty breathing on the day of food distribution or in the previous 24 hours should not visit a food distribution site but call a health care provider instead. If you do not have a primary care physician and are not enrolled in a clinic, you may CALL an urgent care center or emergency room.
UPDATES FROM THE ALEXANDRIA HEALTH DEPARTMENT
For all updates, see www.alexandriava.gov/Coronavirus.
HEALTH REMINDERS
Don't Feel Well?
Contact your primary health care physician. Don't have insurance? Contact Neighborhood Health at 703-535-5568.
---
Have questions, concerns or feedback? Contact us.