en español (PDF) | አማርኛ (PDF) | بالعربية (PDF)
This Week's Headlines:
---
Dear ACPS Families and Community,
Today as we welcome in a new presidential administration, our thoughts naturally turn to the future. 
And while we are not there yet, I feel hopeful that with the vaccination program in full swing for our staff in ACPS, we can be optimistic about our chances of returning to our school buildings sooner rather than later. 
To add to our optimism, Gov. Ralph Northam issued guidance that schools should work to reopen safely as quickly as possible. I also firmly believe that the classroom is the best place for our students to learn and grow.
However, next week will unfortunately not be that week to begin transitioning. Our community transmission metrics are still too high and at the start of this week we were forced to push back the reentry of students and staff another week. However, this week we are updating our decision matrix to align with the updated guidelines from the Virginia Department of Health for reopening school buildings and will publicly release it as well as utilize our updated ACPS decision matrix on Monday, Jan. 25. 
Finally, bittersweet news coming from James K. Polk Elementary School this week with the announcement that Principal PreeAnn Johnson — ACPS 2020 Principal of the Year — plans to retire at the end of the school year. We are all wishing her the best after 36 years of service in ACPS and we will all surely miss her greatly. Please feel free to send her well wishes as she begins to transition into retirement in a few months.
Next week is Virginia School Principals Appreciation Week and today we are inviting you to find creative ways to celebrate your principals. Our principals are vital in leading our schools in the work of the division and this year we need them to know this more than ever! We have included some ideas below.
Please stay safe, healthy and engaged. 
Dr. Gregory C. Hutchings, Jr.
Superintendent
Weekly Reopening Decision Update: Schools to remain 100% virtual for week of Jan. 25
Last Thursday, Gov. Ralph Northam issued new Virginia Department of Education guidelines (PDF) with the governor taking a stand and saying our schools should be back in person. The ACPS transition team will continue working collaboratively with the Alexandria Health Department to incorporate the updated guidelines in our ACPS decision matrix. We will release and utilize our updated version of our decision matrix beginning on Monday, Jan. 25. ACPS staff continue to receive the first doses of the vaccine this week and we look forward to getting our staff vaccinated over the next couple of months.
At the beginning of each week, we will be reassessing the situation regarding the coronavirus pandemic and communicating our decision around transitioning to school building reopening for the following week. The decision is based on real-time information, which is then analyzed using our school building reopening decision matrix. The decision matrix is based on community health metrics as well as staffing and capacity levels that impact our ability to operate efficiently and implement health and safety mitigation measures. Please note that we will be updating our decision matrix and releasing as well as utilizing it on Monday, Jan. 25. The decision will always be made one week ahead so you have time to plan ahead for any changes.
View the matrix for the week of Jan. 19, 2021.
As you may be aware, the number of positive cases and transmission rates in Alexandria have continued to remain at high levels.
Alexandria City COVID-19 Metrics on Jan. 18, 2021:
Percentage of RT-PCR tests that are positive during the last 14 days: 10.4% – Highest Risk
Total number of new cases per 100,000 persons within the last 14 days: 751.9 – Highest Risk
ACPS staffing and capacity level: strained (50-75%)
Due to our current community transmission levels and school impact level, Superintendent Dr. Gregory C. Hutchings, Jr. has made the decision to delay the reentry of students who were set to return to schools the week of Jan. 25. This means that the student groups set to return in January are now tentatively scheduled to return on Feb. 2. See the revised tentative timeline and student groups.
We will continually reassess the situation at the beginning of each week and inform the community of our latest decision for transitioning into our school buildings. You will find this posted to the ACPS website homepage at the beginning of each week. 
VIDEO: Watch the superintendent's message regarding this decision: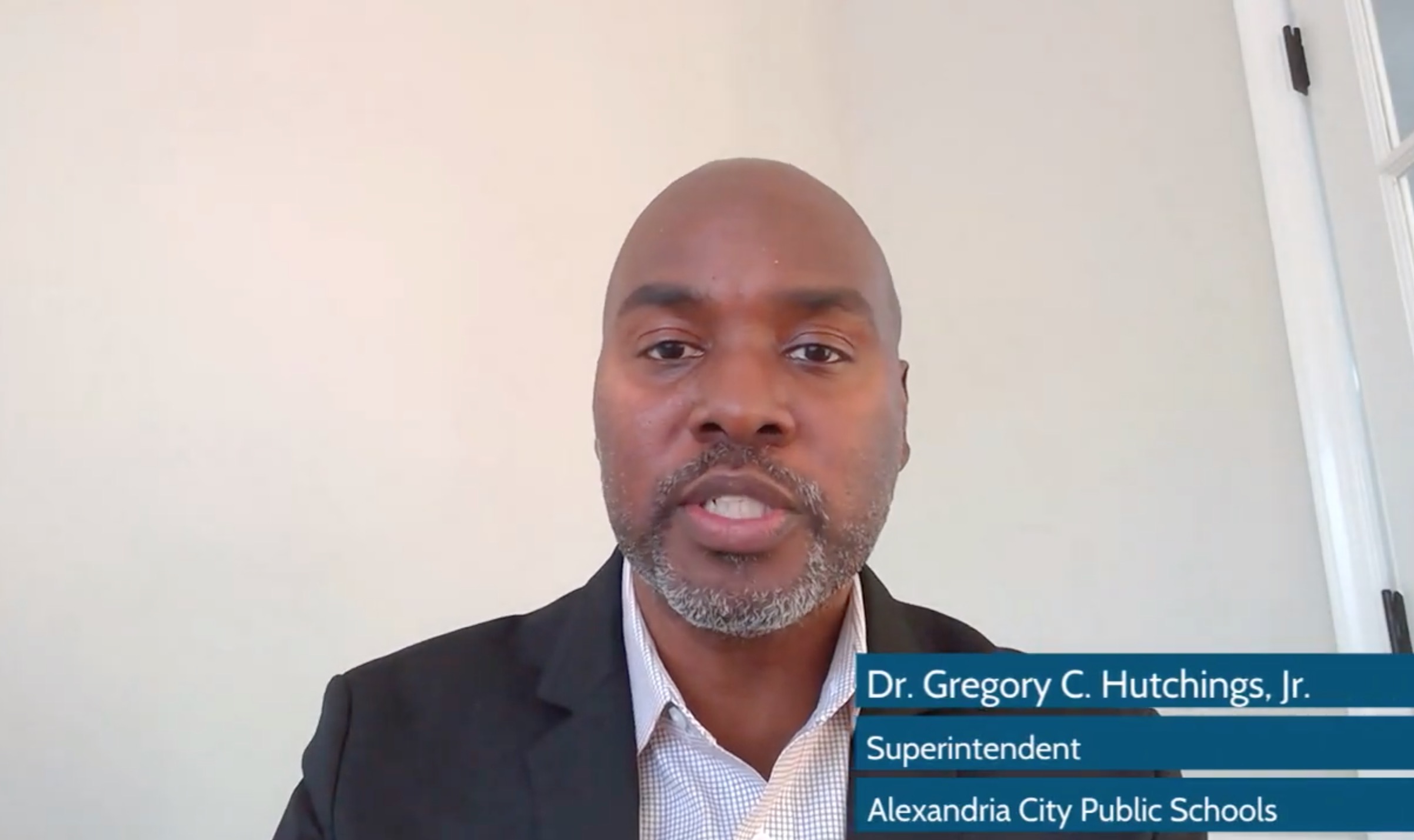 Immunization Requirements for New Student Registration
Students new to ACPS this school year, and who chose to return to in-person in the hybrid model, must have submitted all necessary registration and immunization documents to their school's registrar before the student is able to attend in person learning. Please reach out to your child's school registrar if you have questions or need to submit documents. 
Please also note that there are immunization requirements for continuing students in certain grades that must also be fulfilled. Please review the Virginia Department of Health's immunization requirements for students who have opted for in-person learning and contact your child's school nurse if you have questions.  
Options for routine childhood vaccinations include: 
Neighborhood Health


Multiple locations: provides medical, dental and mental health services on a discounted sliding fee scale

The Teen Wellness Center at T.C. Williams High School King Street Campus


Students 11 years and older are eligible for the Tdap vaccine. All other services are available free to students 12 and older.

Your student's pediatrician
Tech Helpdesk at T.C. to Close Early Today, Updated Hours During Vaccination Days
The ACPS Tech Helpdesk at T.C. Williams will be open today starting at 7:30 a.m. and will close early at 11 a.m. 
The Helpdesk will also close early at 1 p.m. on Tuesdays and Thursdays through January during vaccination periods. These hours will be adjusted as vaccination dates change.
Virginia School Principals Appreciation Week is Jan. 24-30
Next week is Virginia School Principals Appreciation Week, a special time to show our principals how much they are valued by our school community for their work throughout this unprecedented school year.
Virginia Gov. Ralph Northam declared next week "an opportunity to recognize the hard work of Virginia Principals and to recognize the importance of principals in ensuring that every child has access to quality education."
Here are some ways you can help recognize our principals for the important role they play in the education of our children:
Have your child write a letter or draw a picture expressing thanks.

Post on social media explaining why you value and appreciate your principal. Tell us what makes them special.

Tag your school

and @ACPSk12 and use the hashtag

#ThxACPSPrincipals

so we can help spread the word.

Write a letter to your child's principal about the impact they have had on your school and your child.
Polk Principal PreeAnn Johnson Announces Retirement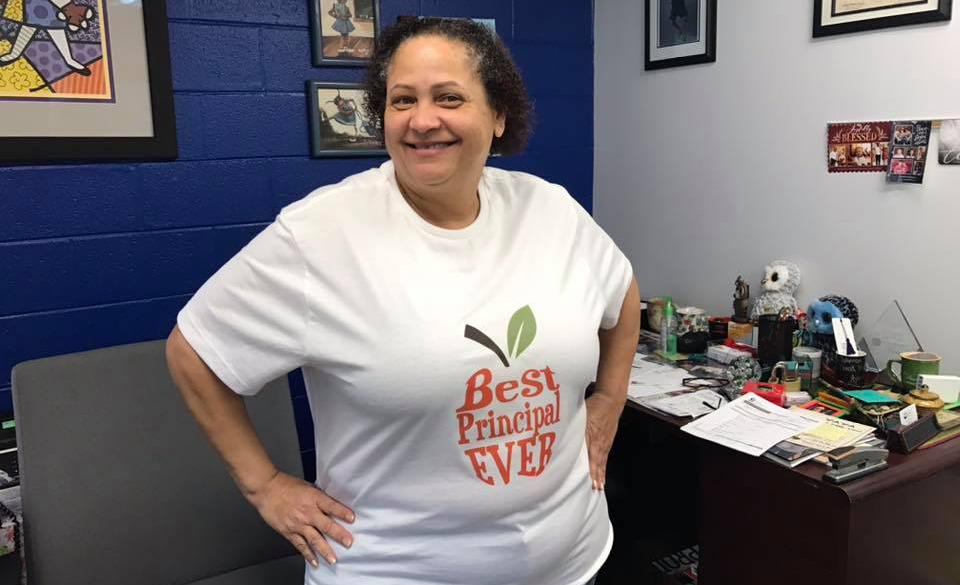 After 36 years as an ACPS esteemed educator and leader, James K. Polk Elementary School Principal PreeAnn Johnson has announced her retirement. Johnson spent almost her entire career with ACPS as a teacher, coach, mentor and leader, beginning in 1985 as a teacher and basketball coach at George Washington Junior High School. She took over as the Polk principal in 2009. 
In 2020, Johnson received the well-deserved honor of ACPS Principal of the Year. We are extremely fortunate and grateful that Johnson has nurtured and educated our students and shared her wisdom and expertise with all of us. 
Johnson will retire as of July 1, 2021, and recently shared a letter with the Polk Elementary School community.
Information about the search for a new principal will be shared with the Polk community in the coming weeks.
Family Workshop Jan. 21: Zoomed Out? Strategies to Get Even the Most Reluctant Kids Focused & Engaged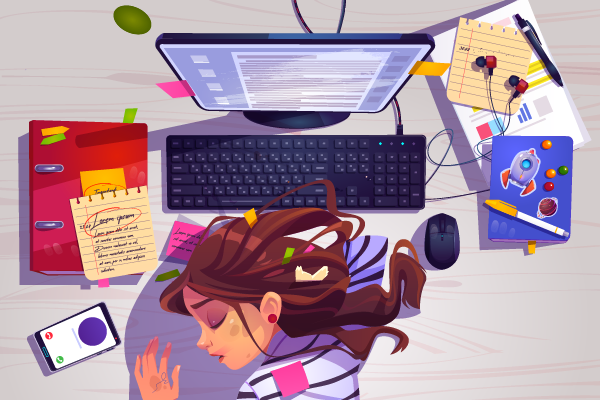 New year, same screen. What can you do when kids are unfocused and unmotivated when it comes to virtual learning? Join Ann Dolin and the ACPS Family and Community Engagement Center to explore practical, easy-to-implement virtual learning strategies like:
Tackling the daily power struggle of just getting started

Helping children to focus during teacher-led instruction

Dealing with social avoidance (not wanting to be seen and heard in front of peers)

and more!
Zoomed Out? Strategies to Get Even the Most Reluctant Kids Focused & Engaged
Thursday, January 21 at 6 p.m.
Join on Zoom
The webinar will allow for live Q&A and offer interpretation in Spanish, Amharic and Arabic.
Parker-Gray Webpage Launched by the City
The Office of Historic Alexandria has dedicated a webpage to honor the 1920 opening of Parker-Gray School, the first co-ed school to educate our city's African American children. The page provides a historic record including fascinating documents, photographs and information about alumni and staff.
Information about the Parker-Gray Memorial Walkway unveiled last October is now available, including a brochure from the ceremony. Read more about the history of Parker-Gray School.
Thousands of Classic Books Donated to ACPS
ACPS students and teachers will soon have 6,500 new books in their classrooms and school libraries, thanks to a donation from Amazon through our ongoing partnership! 
The titles include 44 popular classics such as "The Adventures of Huckleberry Finn," "Little Women" and "Frankenstein."
The books are being inventoried and delivered to schools soon.
Adult Education Registration Begins Jan. 25
Registration for English and GED classes hosted by the ACPS Adult Learning Center will be open on Jan. 25 through Feb. 4. Further information about courses offered is available on the ACPS Adult Learning Center webpage. 
If you or someone you know is looking to learn English or complete their high school credential online, please spread the word. All registrations and classes will be online for the upcoming semester, and spaces in the classes are going quickly, so reserve your registration spot soon. 
You can contact Adult Education at adulted@acps.k12.va.us with any questions or to schedule your registration appointment.
FOOD ACCESS
ACPS has multiple distribution meal site locations throughout Alexandria for all ACPS students and children over the age of two. See a map of food distribution locations.
GRAB-AND-GO MEAL LOCATIONS:
Grab and Go breakfast and lunch meals are available Mondays, Wednesdays and Fridays between 7:30 a.m. and 12 p.m. at the following locations:
William Ramsay Elementary School
5700 Sanger Avenue, Alexandria, VA 22311
Francis C. Hammond Middle School
4646 Seminary Road, Alexandria, VA 22304
Cora Kelly School for Math, Science and Technology
3600 Commonwealth Avenue, Alexandria, VA 22305
Jefferson-Houston PreK-8 IB School
1501 Cameron Street, Alexandria, VA 22314
Mount Vernon Community School
2601 Commonwealth Avenue, Alexandria, VA 22305
Patrick Henry K-8 School
4643 Taney Avenue, Alexandria, VA 22304
T.C. Williams High School
3330 King Street, Alexandria, VA 22304
And available on Mondays, Wednesdays and Fridays at our "Pop-Up" sites located at:
Mason Apartments at 75 South Reynolds Street, Alexandria, VA 22304
10:45 to 11:15 a.m.
Brent Place Apartments at 375 South Reynolds Street, Alexandria, VA 22304
11:20 to 11:50 a.m.
Ruby Tucker Family Center at 322 Tancil Court, Alexandria, VA 22314
10:45 to 11:15 a.m.
Community Lodgings at 607 Notabene Drive, Alexandria, VA 22305
10:45 to 11:15 a.m.
Old Towne West Apartments (parking lot) at 500 South Alfred Street, Alexandria, VA 22314
11:20 to 11:50 a.m.
Corner of Florence Drive and Four Mile Road, Alexandria, VA 22305
10:45 to 11:15 a.m.
The Fields at 4309 Duke Street, Alexandria, VA 22304
10:45 to 11:15 a.m.
Bennington Crossing Apartments at 441 North Armistead Street, Alexandria, VA 22312
11:30 a.m. to noon
2727 Duke Street (behind Bank of America), Alexandria, VA 22314
10:45 to 11:15 a.m.
NO SIGN UP OR REGISTRATION IS REQUIRED TO RECEIVE MEALS.
NOTE: No food distribution will occur on Tuesdays or Thursdays. The limited days for distribution is to support the practice of social distancing and to limit social gatherings. Meals for two days will be provided on Mondays and Wednesdays, and meals for three days will be provided on Fridays.
Other Food Resources in the City of Alexandria:
For food pantry locations and schedules in Alexandria, visit www.hungerfreealexandria.com or call ‪703-662-1067.
Questions? Or Need Translation?
Send us your question in Spanish, Arabic or Amharic:
Text ACPSMEALS to 797979 (English and Spanish)
Call or text 703-927-6866 (Amharic)
Call or text 703-927-7095 (Arabic)
OR
Call the FACE Center's Bilingual Parent Information Lines, available Monday-Friday, from 9 a.m. to 1 p.m.:
For Spanish/English, call 571-775-9719
For Amharic/English, call 703-927-6866
For Arabic/English, call 703-927-7095
SAFETY REMINDER: Please remember to observe social distancing practices while at the food distribution site by maintaining six feet of personal space between you and other families or individuals.
Anyone exhibiting symptoms of a respiratory illness like fever, runny nose, sore throat, coughing or difficulty breathing on the day of food distribution or in the previous 24 hours should not visit a food distribution site but call a health care provider instead. If you do not have a primary care physician and are not enrolled in a clinic, you may CALL an urgent care center or emergency room.
UPDATES FROM THE ALEXANDRIA HEALTH DEPARTMENT
For all updates, see www.alexandriava.gov/Coronavirus.
HEALTH REMINDERS
Don't Feel Well?
Contact your primary health care physician. Don't have insurance? Contact Neighborhood Health at 703-535-5568.
---
Have questions, concerns or feedback? Contact us.