en español (PDF) | አማርኛ (PDF) | بالعربية (PDF)
This Week's Headlines:
---
Dear ACPS Families and Community,
Yesterday, I had the pleasure of hosting the first of two days of community meetings alongside Dr. Stephen Haering from the Alexandria Health Department, Dr. Alicia Hart, ACPS acting executive director of Facilities & Operations, Dr. Terri Mozingo, chief of teaching, learning and leadership, and Dr. Stephen Wilkins, ACPS chief of staff. The meetings are intended to provide all in our community — staff, families and students of all ages — an opportunity to hear about the most current information on COVID-19 in the city of Alexandria, ACPS building and staff capacity, hybrid learning models, and our work around planning for the safe reopening of schools. We are still tirelessly working toward the timeline that the School Board approved (updated to align with the need to defer reentry due to health metrics) to see all students who wish to return to our school buildings by the end of February. While this timeline may need to be adjusted further in the future (as it is difficult to assess how the pandemic will play out) we want to assure you that the work has not stopped and we will be prepared to pivot as needed. 
I have said all along that the reopening of school buildings will be a collaborative, community endeavor and I was heartened to see so many of you on yesterday's webinars. This afternoon, we will host our final community meeting for staff. See below for more information and access to the recorded videos.
In addition, today, we are issuing our Family Choice Form to all our families. We cannot overstress the importance of completing this form. Without this information and the information we have already received from staff, it will be a challenge for us to implement effective transition plans. Please take a moment to share with us your choice as they stand today regarding your student(s) intention to return to our classrooms beginning in January 2021. We know things may change as the progression of COVID-19 changes and we understand that what you indicate today may differ when the time comes to reopen. We were able to receive responses from 100% of our staff and you can see the data below. We hope for the same response rate from our families.
You will need a PowerSchool Parent Access account to complete this Family Choice Form. Most of our families already have access or use PowerSchool Parent Access regularly. If you do not have an account, please see the instructions below on how to complete the Family Choice Form.
Thank you for your grace and patience during these unprecedented times. Please stay safe, healthy and engaged! 
Dr. Gregory C. Hutchings, Jr.
Superintendent
Complete the Family Choice Form Starting Today!
Starting today, we are asking families to complete the Family Choice Form in PowerSchool Parent Access to gather information about their preference for either hybrid learning or virtual learning. This form will help us refine our plans for the reopening of our schools. 
Please review our information on hybrid vs. virtual learning options, then take a moment to complete the form to share with us your choice as it stands today regarding your student(s) intention to return to our classrooms beginning in January 2021. This form must be completed for ALL ACPS students by Dec. 11, 2020.
Here are your two options for completing the Family Choice Form:
Watch this video to see how to complete the Family Choice Form in PowerSchool Parent Access: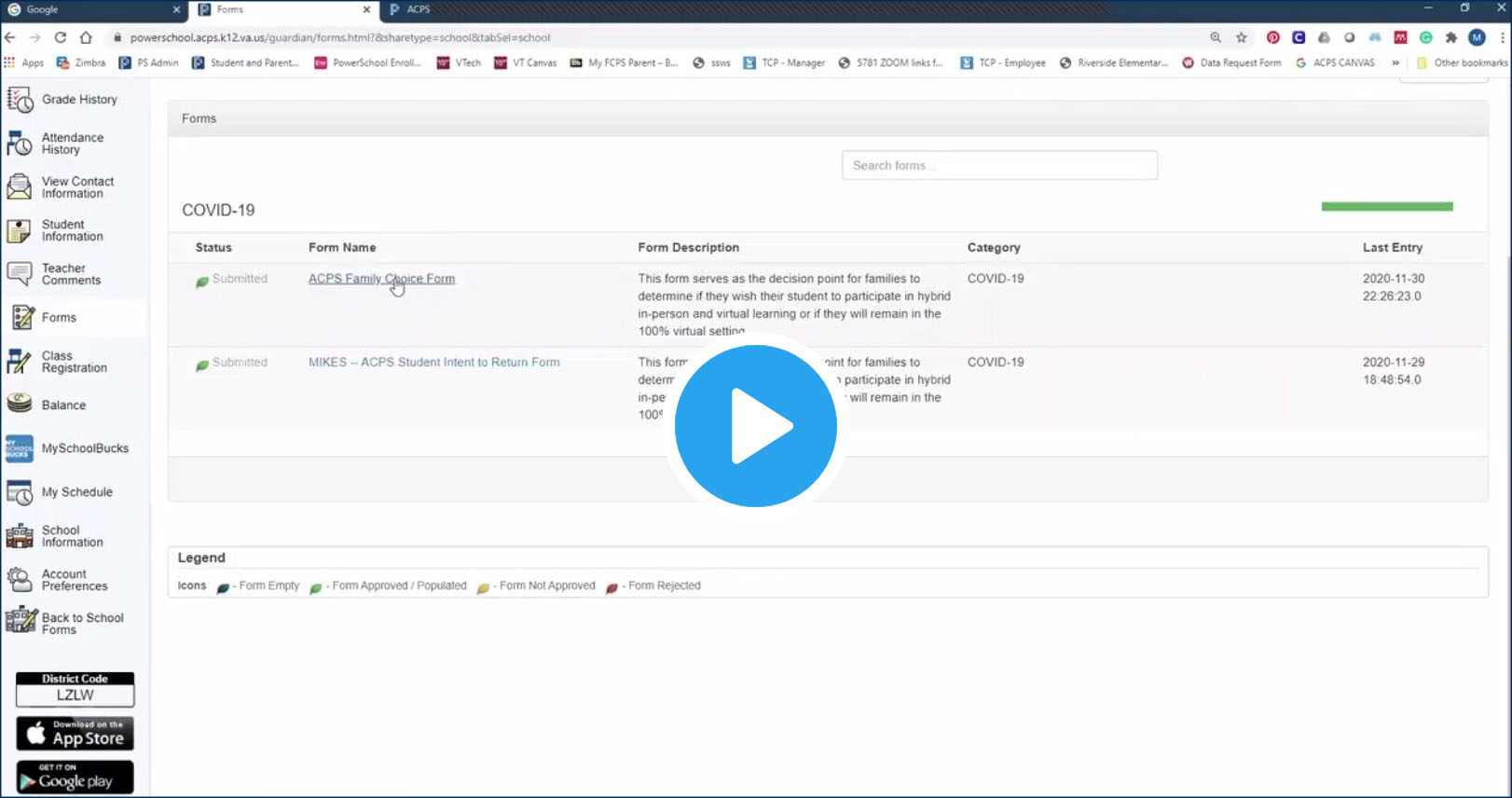 See more information on completing the Family Choice Form.
See our Frequently Asked Questions about completing the form.
Watch a Replay of Our Community and Student Meetings on School Reopening

Thank you for joining us in our online Community Meetings over the past two days to learn about the most current information on COVID-19 in the city of Alexandria, ACPS building and staff capacity, and our next steps for planning a return to school buildings.
Our panelists answered your questions and provided the latest information. Panelists included Superintendent Dr. Gregory C. Hutchings, Jr., Dr. Stephen Haering (Alexandria Health Department), Dr. Alicia Hart (ACPS Facilities & Operations), Dr. Terri Mozingo (ACPS Chief of Teaching, Learning and Leadership), and Dr. Stephen Wilkins (ACPS Chief of Staff).
Watch recordings of each Community Meeting on the ACPS website.
Staff Intent-to-Return Results
One hundred percent of our current ACPS staff members completed a Staff Intent-to Return Form that was distributed last month. Approximately 55% (1,418) of our staff reported being able to return to work in person.
Of our 1,290 classroom teachers, 690 or approximately 55% said they would be able to return. Those who felt unable to return listed factors including being over 65 years old, having an underlying health condition, caring for someone with an underlying health condition, child care difficulties, and being fearful of returning to the workplace.
See the full results on slides 7,8 and 9 (PDF) of the presentation given to the School Board on Nov. 23.
SOL Flexibility for Elementary and Middle School Announced
Elementary and middle school students will be able to take ACPS' own assessments instead of Standards of Learning (SOL) tests in history and social science and English writing this spring. The flexibility announced late last month by the Virginia Department of Education is to allow for the challenges of in-person testing as schools across the state contend with the coronavirus pandemic. Students will still be assessed, but waivers and emergency guidance will simplify the logistics and ensure no child is penalized unfairly because of the current learning circumstances.
Read the full Virginia Department of Education announcement.
Lyles-Crouch Student Andras is Out of This World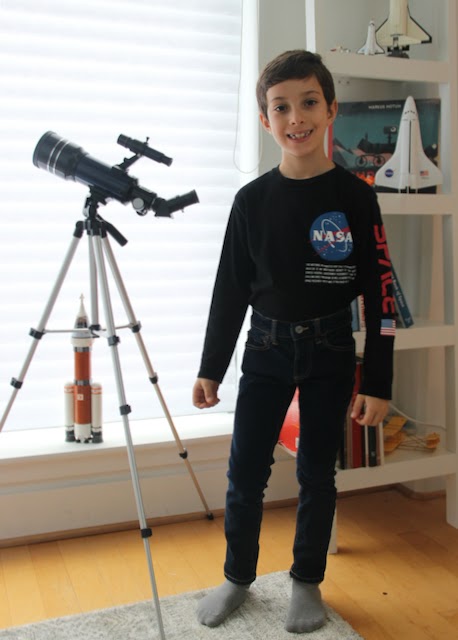 For all those who hold a fascination with outer space, the chance to ask a question to an astronaut on the International Space Station is beyond their wildest dreams.
Not for Lyles-Crouch Traditional Academy (LCTA) second grader Andras Jacobson, who is one of just a handful of children from across the United States about to get the chance to quiz their heroes.
Tomorrow, Dec. 3, during a live NASA streaming event, the question he submitted as part of a nationwide competition is expected to be answered by astronaut Victor Glover, broadcasting from the space station, 240 miles above Earth.
According to Andras' mother, Judit Csonka, her son's question relates to the muscular system in space. Last week, the astronauts were conducting a human research study observing their muscular system in space.
Andras said he is thinking about becoming an astronaut, but "is not sure yet."
"I am very interested in space and specifically if there is life anywhere else in space."
When he got the news his question had been selected, he said he felt, "excited and very happy. I could not believe that I was chosen from thousands of people."
"Here on Earth I know how our muscles act, but in space it may act differently. I am also interested in the human body."
You can tune in to NASA's programming at 12:30 p.m. beginning with a preshow before the livestream from space, so students can learn more about Glover and his collaboration with the Smithsonian. 
The entire show will be broadcast on the STEM in 30 — Air and Space Museum Facebook page and the livestream from space can also be viewed on the NASA website.
Proud Lyles-Crouch Principal Dr. Patricia Zissios said, "As educators, we use platitudes with children to 'reach for the stars' and 'the sky's the limit,' never knowing what impact those phrases may actually have on our students. Well, at Lyles-Crouch Traditional Academy, second grader Andras took his natural inquisitiveness about the impact of weightlessness on the muscle strength of a human body to the real experts: NASA astronauts in space." 
"Andras exemplifies critical thinking and scientific inquiry through the use of primary sources at its best. I am so proud of our own LCTA Lion."
In ACPS, We Read! We Read! We Read!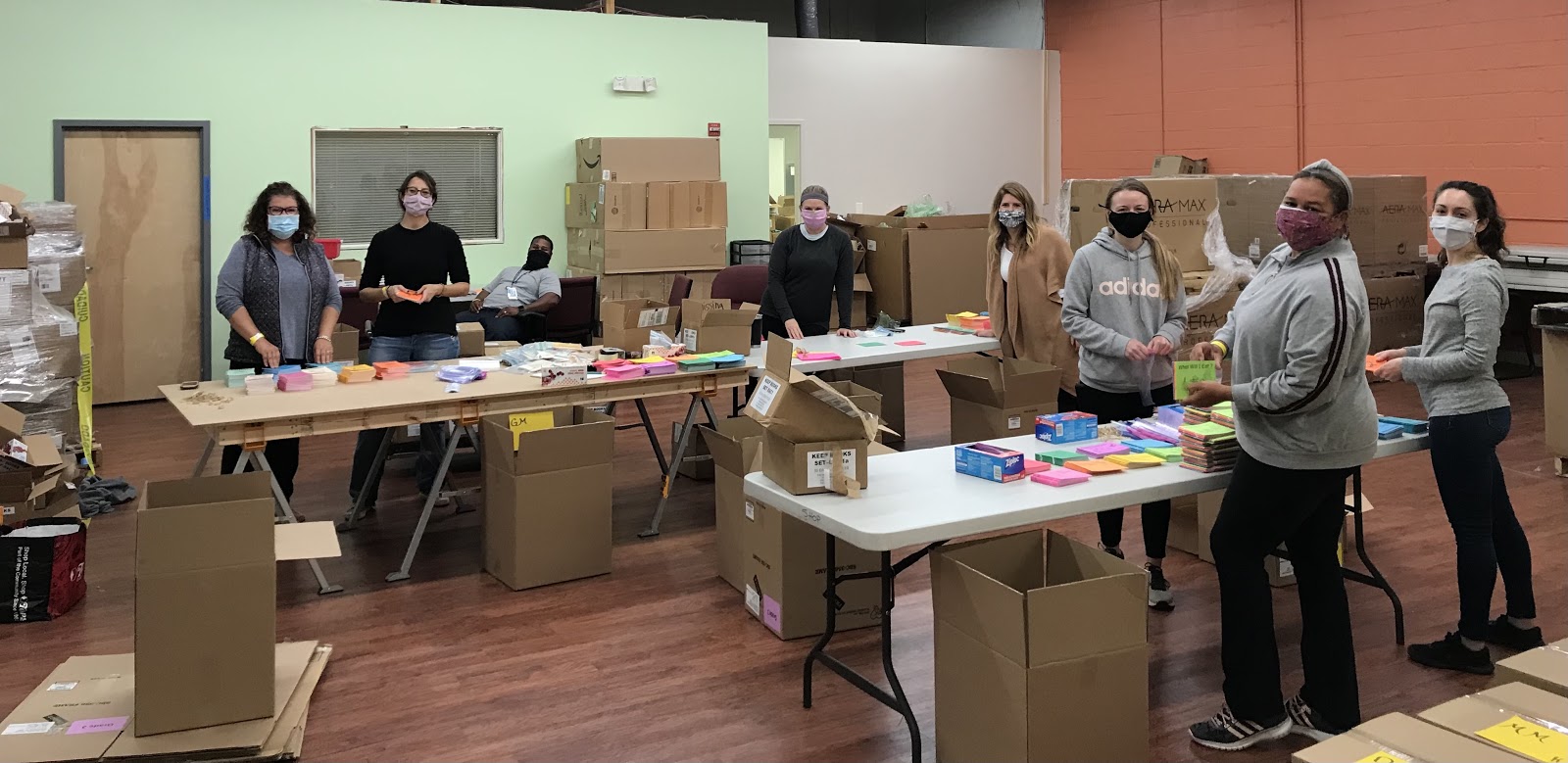 Thanks to Coronavirus Aid, Relief and Economic Security (CARES) Act funding, our elementary schools will be distributing beginning readers books for all kindergarten and first grade students.
Volunteers worked together before the Thanksgiving break to bundle and bag "Keep Books" for ACPS' youngest readers who will receive their bag of eight books at their schools' next distribution events in the coming weeks. We are excited to be getting some print books in the hands of our beginning readers! 
Listen to George Mason's Heather Rosner on the Alexandria Times Podcast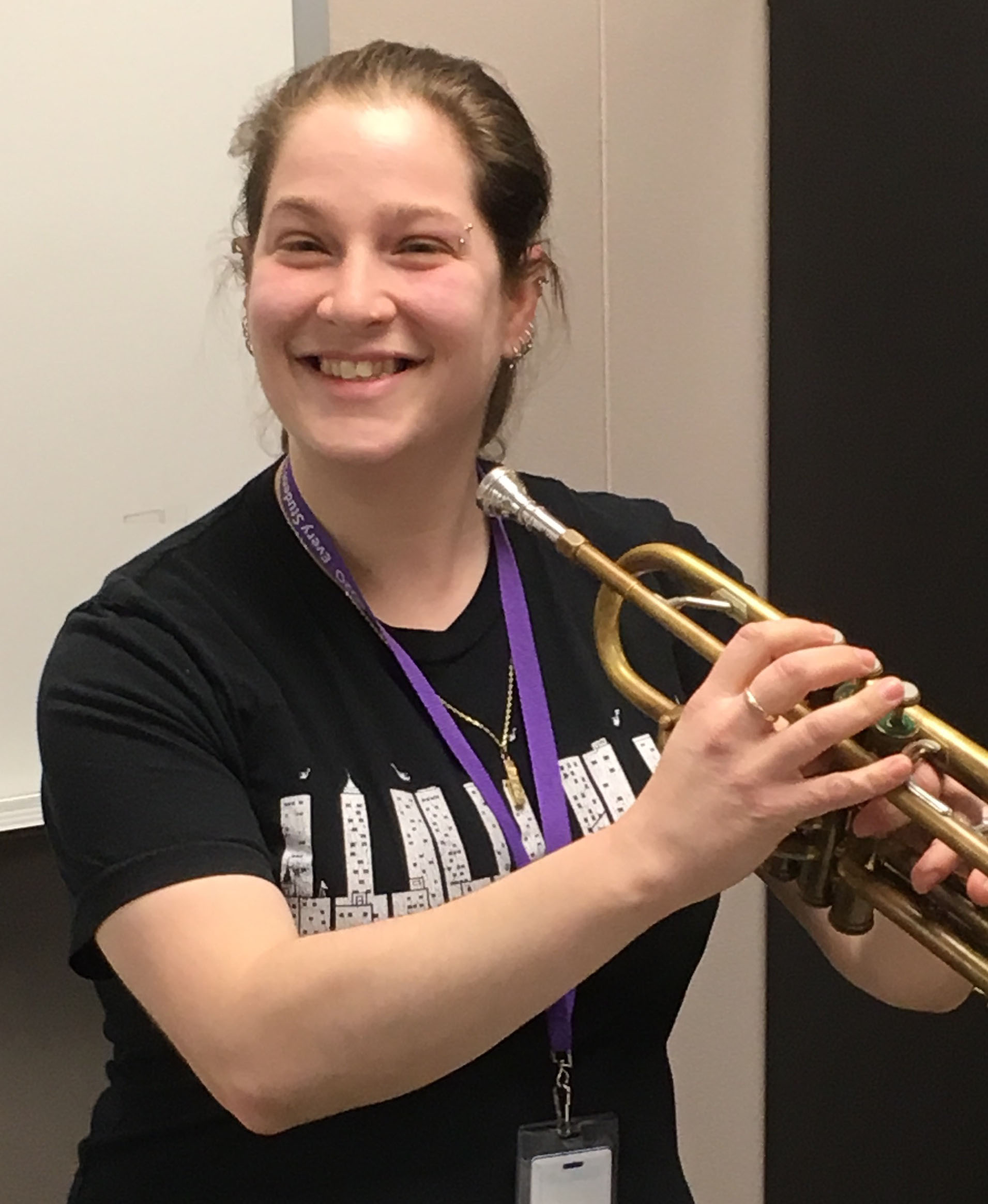 George Mason Elementary School band teacher Heather Rosner was the monthly guest on the latest episode of 'Speak Easy,' the Alexandria Times podcast. She spoke about teaching music during the coronavirus pandemic and the importance of music education for young students. 
FOOD ACCESS – Request a Meal Kit for Winter Break
All ACPS meal distribution sites will be open during normal days/hours through Friday, Dec. 18, and will be closed during Winter Break, Dec. 21 through Jan. 1. Families can request a 5-day meal kit for students by completing the Winter Break Meal Kit Request Form no later than Monday, Dec. 7. Meal kits will be handed out on Thursday, Dec. 17, between 7:30 a.m. and noon at the school site that the family chooses on the sign-up form. 
The deadline to sign up is Monday, Dec. 7.
—
ACPS has multiple distribution meal site locations throughout Alexandria for all ACPS students and children over the age of two. See a map of food distribution locations.
GRAB-AND-GO MEAL LOCATIONS:
Grab and Go breakfast and lunch meals are available Mondays, Wednesdays and Fridays between 7:30 a.m. and 12 p.m. at the following locations:
William Ramsay Elementary School
5700 Sanger Avenue, Alexandria, VA 22311
Francis C. Hammond Middle School
4646 Seminary Road, Alexandria, VA 22304
Cora Kelly School for Math, Science and Technology
3600 Commonwealth Avenue, Alexandria, VA 22305
Jefferson-Houston PreK-8 IB School
1501 Cameron Street, Alexandria, VA 22314
Mount Vernon Community School
2601 Commonwealth Avenue, Alexandria, VA 22305
Patrick Henry K-8 School
4643 Taney Avenue, Alexandria, VA 22304
T.C. Williams High School
3330 King Street, Alexandria, VA 22304
And available on Mondays, Wednesdays and Fridays at our "Pop-Up" sites located at:
Mason Apartments at 75 South Reynolds Street, Alexandria, VA 22304
10:45 to 11:15 a.m.
Brent Place Apartments at 375 South Reynolds Street, Alexandria, VA 22304
11:20 to 11:50 a.m.
Ruby Tucker Family Center at 322 Tancil Court, Alexandria, VA 22314
10:45 to 11:15 a.m.
Community Lodgings at 607 Notabene Drive, Alexandria, VA 22305
10:45 to 11:15 a.m.
Old Towne West Apartments (parking lot) at 500 South Alfred Street, Alexandria, VA 22314
11:20 to 11:50 a.m.
Corner of Florence Drive and Four Mile Road, Alexandria, VA 22305
10:45 to 11:15 a.m.
The Fields at 4309 Duke Street, Alexandria, VA 22304
10:45 to 11:15 a.m.
Bennington Crossing Apartments at 441 North Armistead Street, Alexandria, VA 22312
11:30 a.m. to noon
2727 Duke Street (behind Bank of America), Alexandria, VA 22314
10:45 to 11:15 a.m.
NO SIGN UP OR REGISTRATION IS REQUIRED TO RECEIVE MEALS.
NOTE: No food distribution will occur on Tuesdays or Thursdays. The limited days for distribution is to support the practice of social distancing and to limit social gatherings. Meals for two days will be provided on Mondays and Wednesdays, and meals for three days will be provided on Fridays.
Other Food Resources in the City of Alexandria:
For food pantry locations and schedules in Alexandria, visit www.hungerfreealexandria.com or call ‪703-662-1067.
Questions? Or Need Translation?
Send us your question in Spanish, Arabic or Amharic:
Text ACPSMEALS to 797979 (English and Spanish)
Call or text 703-927-6866 (Amharic)
Call or text 703-927-7095 (Arabic)
OR
Call the FACE Center's Bilingual Parent Information Lines, available Monday-Friday, from 9 a.m. to 1 p.m.:
For Spanish/English, call 571-775-9719
For Amharic/English, call 703-927-6866
For Arabic/English, call 703-927-7095
SAFETY REMINDER: Please remember to observe social distancing practices while at the food distribution site by maintaining six feet of personal space between you and other families or individuals.
Anyone exhibiting symptoms of a respiratory illness like fever, runny nose, sore throat, coughing or difficulty breathing on the day of food distribution or in the previous 24 hours should not visit a food distribution site but call a health care provider instead. If you do not have a primary care physician and are not enrolled in a clinic, you may CALL an urgent care center or emergency room.
UPDATES FROM THE ALEXANDRIA HEALTH DEPARTMENT
For all updates, see www.alexandriava.gov/Coronavirus.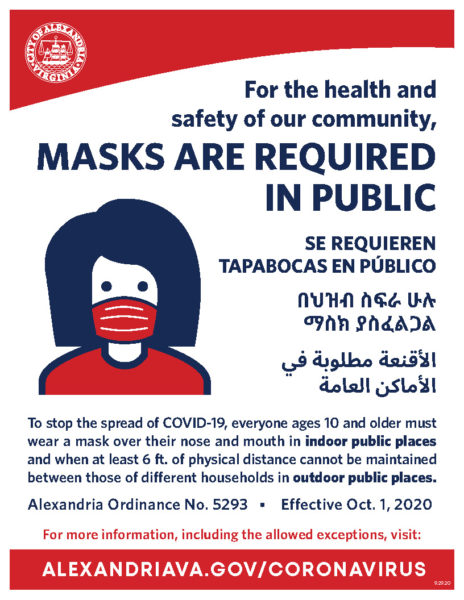 MENTAL HEALTH SUPPORT
Continuity of School Support and Academic Advisement
School Student Support Team staff, including school counselors, school nurses, school psychologists, and school social workers will be available during school hours throughout the closure. Monday — Friday between 8:30 a.m. and 3:30 p.m. staff will be connecting with students and their families. The Department of Student Services, Alternative Programs and Equity staff members are also available during this time and can be contacted by voicemail and at student_services@acps.k12.va.us.
Emergency Supports
If there is a crisis or emergency during the time of the closure, students and families can access the supports below:
Crisis Text and Crisis Link:

Text: CONNECT to 85511
Call: 703-527-4077
We know that this is a challenging time. ACPS will continue to share information through the ACPS website, social media, and email. Please don't hesitate to reach out to your student's school counselor or school social worker with any questions.
HEALTH REMINDERS
Don't Feel Well?
Contact your primary health care physician. Don't have insurance? Contact Neighborhood Health at 703-535-5568.
---
Have questions, concerns or feedback? Contact us.