en español (PDF) | አማርኛ (PDF) | بالعربية (PDF)
Day 101 — Looking Ahead
Last Friday, the Alexandria City School Board unanimously approved the most feasible model, Virtual PLUS+, for the reopening of schools on Sept. 8. After a lengthy presentation and many thoughtful questions, we are thrilled to now have the authority to officially implement our reopening plans with fidelity.
A virtual learning environment is not best educational practice. However, at this time a virtual approach is the most feasible with our current constraints, recent community/staff input, and alignment with our 2025 Strategic Plan: Equity for All. At present, this is not about what is right or wrong for our students, but it is about doing all that is feasible within the current circumstances and in the most equitable way that stays true to our vision, mission, and core values outlined in the strategic plan.
Things can change quickly and we all look forward to the day when we can open the doors of our school buildings and welcome everyone inside again in a safe and healthy manner. Like you all, I hope that is not too far away.
This week, our Cross-Functional Planning Teams are working closely with our community partners and child care providers as we delve into the matter of child care options for our most vulnerable families. We continue working collaboratively with our partners to ensure that a lack of child care will not be a hindrance to accessing education in the fall. We look forward to sharing more details of our plans as soon as possible.
Today, I am excited to be sharing with you sample schedules detailing how our students' day will look. Much thought, research and analysis has gone into a variety of different scenarios, and we are confident we have created a high quality approach to teaching and learning using our Virtual PLUS+ model. Innovation that will allow our students and staff to thrive is happening all over our school division and I continue to be proud of our dedicated professionals in ACPS.
This Friday, our Virtual PLUS+ program will be submitted to the Virginia Department of Education for approval. Stand by for further information.
Stay safe, stay healthy, stay informed.
Sincerely,
Dr. Gregory C. Hutchings, Jr.
Superintendent of Schools
Putting the Plus in Virtual PLUS+
The Virtual PLUS+ model includes enhanced support in five key areas, further extending the educational program that is already intended to mirror the traditional school day. 
The five key PLUS+ areas are social, emotional and academic supports; technology enhancements; child care options for our most vulnerable families; continuation of meal distribution; and a live multilingual phone helpline.
ACPS designed an approach that bolsters the whole child and ensures an equitable learning environment while respecting the constraints the global pandemic places on education. 
Unlike during the spring semester, students will be graded on completed work and will receive synchronous lessons in each subject area four days a week. Technology will be expanded to ensure all students across all grades have devices and internet access before Sept. 4. Information about community-supported child care options, with academic support, will also be shared with families. Food access will expand to include snacks and dinner, and a multilingual phone helpline will be established.
Read more about this decision in last Friday's special edition of ACPS Express, and see answers to School Board member questions in the FAQs.
Draft Student Schedules for Fall: See How the School Day Will Look

We are excited to share sample schedules to help you understand what the school day will look like for your children across elementary, middle and high school. 
The schedules:
Reflect the usual school day with a mix of

asynchronous and synchronous learning

during instructional times.

Are uniform across grade levels with the same number of minutes per subject area/grade level across the division.

Include brain breaks or movement breaks across all grade levels.

Ensure Special Education students will receive services based on their IEP. ACPS will be fully implementing IEPs in a virtual format.

Ensure English Learner students will receive 45 minutes of direct instruction each day.
Individual student schedules and teacher/classroom placement information will be mailed in the Virtual PLUS+ Packet in late August.
View the sample schedules:
ACPS Teachers Recognized for Outstanding Work
Two ACPS teachers have been applauded for their exemplary work serving our students.
T.C. Williams High School's Tia Moore has been awarded State Secondary Physical Education Teacher of the Year by the Virginia Association for Health, Physical Education, Recreation and Dance.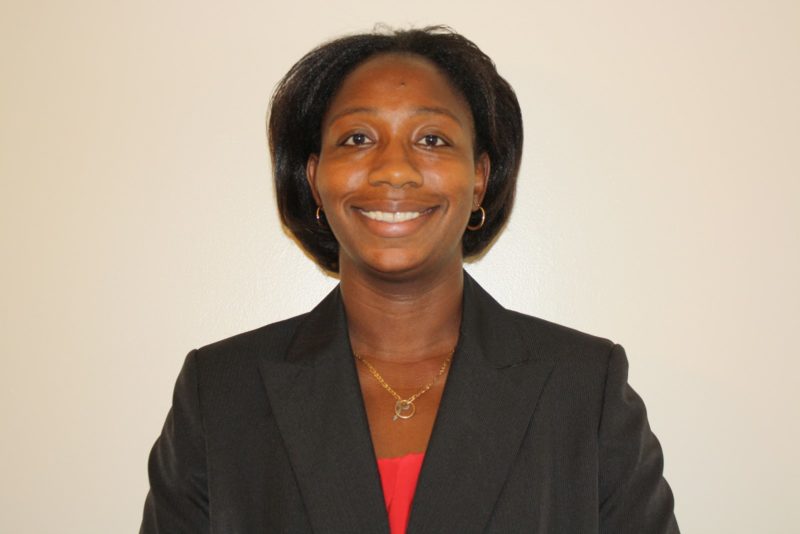 She was selected from teachers across the state as demonstrating exemplary skills in a number of areas, including serving as a positive role model, utilizing innovative teaching practices and being dedicated to her own professional growth.
Ms. Moore will now move forward to the Southern District Teacher of the Year finals.
Also winning accolades is Leigh Dugan, a Talented and Gifted program specialist at Douglas MacArthur Elementary School.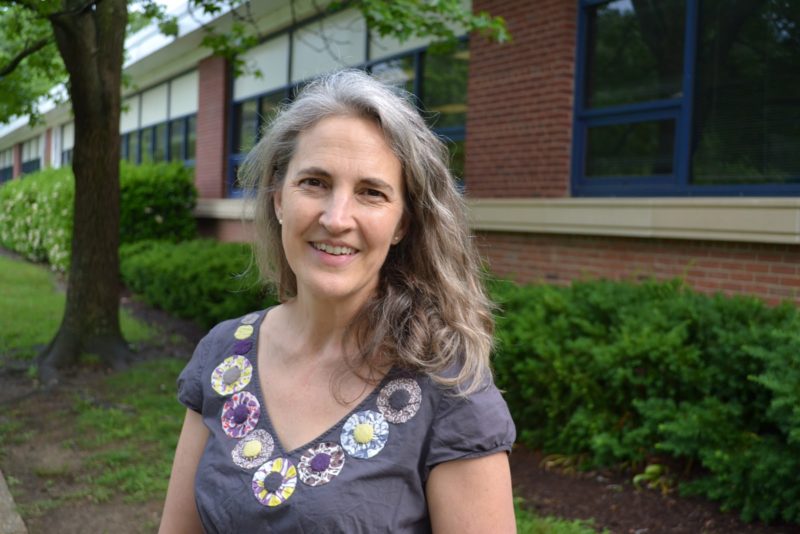 She has been named 2020 Outstanding Teacher of the Gifted for Region IV East by the Virginia Association of the Gifted.
"Your dedication and productivity in the field of gifted education provide a model for excellent curriculum, instruction and services," said Karen A. Duby, executive director of the nonprofit.
Get Tech Ready for the First Day of School 
Chromebooks:
If your student's Chromebook is not in working condition, please submit a Chromebook Help Request. An exchange for a working Chromebook will be scheduled at the Student Helpdesk at T.C. Williams High School, which will be open starting Aug. 17.
Students should not have more than one device assigned to them. If you received a replacement Chromebook from March through August, please return the non-functional device to the Student Helpdesk at T.C. Williams High School by Door 6/7 in the patio area facing King Street. The Student Helpdesk will begin operation Aug. 17 from 8 a.m. to 4 p.m. You can drop off the non-functioning Chromebook without submitting a request or scheduling an appointment. 
For students who have not yet been provided with a Chromebook, more information on device distribution will be given next week.
Internet access:
Need internet access? Please submit a Kajeet Request. One Kajeet supports an entire household. We will schedule a time for you to pick up a Kajeet at the Student Helpdesk at T.C. Williams.
SAT, PSAT and ACT Testing Updates
In our July survey of families, the overwhelming concern of families or guardians surrounding the return to school was the health and safety of their children. 
Many of our high school families have questions and concerns regarding the impact of COVID-19 on college admissions testing. With large gatherings considered a safety risk, the traditional way of holding assessments is not an option this fall. 
School counselors and the college and career counselor at T.C. Williams High School will be working with seniors at the start of the school year to finalize individual postsecondary plans. We encourage families and students to reach out to their school counselor or the college and career counselor at T.C. Williams High School with questions about their individual college planning needs.
See the updated Frequently Asked Questions on PSAT, SAT and ACT Testing, provided by the ACPS Student Support Team.
NOVA College Options Event Tonight
The Northern Virginia Community College would like to invite ACPS students and families to an informative Zoom meeting, "Navigating College Options for You and Your High School Graduate." Join Dr. Annette Haggray, provost of the Alexandria Campus, and Dr. Pamela Hilbert, provost of the Annandale Campus, as they speak about the changing higher education landscape and its shifting plains. 
This event is scheduled to take place tonight, Aug. 12, from 6:30 to 7:30 p.m.   
Attendees can register in advance for this webinar.
After registering, you will receive a confirmation email containing information about joining the webinar.
Virginia Department of Education Waives Accreditation for 2021-22 Academic Year
Accreditation will continue to be waived for all Virginia public schools in the 2021-22 academic year.
The Virginia Department of Education (VDOE) announced the decision to assign schools with "Accreditation Waived" last week. This means accreditation is halted for two years.
This follows the same rating assigned to schools for 2020-21 under a waiver issued in April.
Student performance on Standards of Learning (SOL) tests in English, Mathematics and Science are key metrics under the state Board of Education's school accreditation standards.
Without spring 2020 SOL results, there is insufficient data for VDOE to calculate accreditation ratings for the 2020-21 school year. And, because year-to-year growth in English and growth in Mathematics are also accreditation metrics, VDOE will not have sufficient data to calculate ratings for 2021-22 either, because even if students are able to take tests next spring, the department will not have baseline data from 2019-20 school year for measuring growth. 
See the news release on the VDOE website.
Registration Sites to Stay Open!
ACPS will now be keeping the centralized registration sites open a little longer than originally planned. The West End (John Adams) and East End (George Mason) registration sites will be open until Thursday, August 27. Starting Monday, August 31, all school offices will be open through the start of school on an appointment-only basis for in-person registration. Read more.
FOOD ACCESS
ACPS has multiple distribution meal site locations throughout Alexandria for all ACPS students and children over the age of two.
GRAB-AND-GO MEAL LOCATIONS:
Grab and Go breakfast and lunch meals are available Mondays, Wednesdays and Fridays between 9 a.m. and 12 p.m. at the following locations:
William Ramsay Elementary School
5700 Sanger Avenue, Alexandria, VA 22311
Francis C. Hammond Middle School
4646 Seminary Road, Alexandria, VA 22304
Cora Kelly School for Math, Science and Technology
3600 Commonwealth Avenue, Alexandria, VA 22305
Jefferson-Houston PreK-8 IB School
1501 Cameron Street, Alexandria, VA 22314
T.C. Williams High School
3330 King Street, Alexandria, VA 22304
And available at our "Pop-Up" sites located at:
Mason Apartments at South Reynolds Street, Alexandria, VA 22304
10:45 to 11:15 a.m. Mondays, Wednesdays and Fridays
Brent Place Apartments at 375 South Reynolds Street, Alexandria, VA 22304
11:20 to 11:50 a.m. Mondays, Wednesdays and Fridays
Ruby Tucker Family Center at 322 Tancil Court, Alexandria, VA 22314
10:45 to 11:15 a.m. Mondays, Wednesdays and Fridays
Community Lodgings at 607 Notabene Drive, Alexandria, VA 22305
10:45 to 11:15 a.m. Mondays, Wednesdays and Fridays
Old Towne West Apartments (parking lot) at 500 South Alfred Street, Alexandria, VA 22314
11:20 to 11:50 a.m. Mondays, Wednesdays and Fridays
Corner of Florence Drive and Four Mile Road, Alexandria, VA 22305
10:45 to 11:15 a.m. Mondays, Wednesdays and Fridays
The Fields at 4309 Duke Street, Alexandria, VA 22304
10:45 to 11:15 a.m. Mondays, Wednesdays and Fridays
Bennington Crossing Apartments at 441 North Armistead Street, Alexandria, VA 22312
11:30 a.m. to noon, Mondays, Wednesdays and Fridays
NO SIGN UP OR REGISTRATION IS REQUIRED TO RECEIVE MEALS. Meals consist of breakfast and lunch, and include, for example, fresh fruits and vegetables and sandwiches for multiple days.
NOTE: No food distribution will occur on Tuesdays or Thursdays. The limited days for distribution is to support the practice of social distancing and to limit social gatherings. Meals for two days will be provided on Mondays and Wednesdays, and meals for three days will be provided on Fridays.
Other Food Resources in the City of Alexandria
For food pantry locations and schedules in Alexandria, visit www.hungerfreealexandria.com or call ‪703-662-1067.
Questions? Or Need Translation?
Send us your question in Spanish, Arabic or Amharic:
Text ACPSMEALS to 797979 (English and Spanish)
Call or text 703-927-6866 (Amharic)
Call or text 703-927-7095 (Arabic)
OR
Call the FACE Center's Bilingual Parent Information Lines, available Monday-Friday, from 9 a.m. to 1 p.m.:
For Spanish/English, call 571-775-9719
For Amharic/English, call 703-927-6866
For Arabic/English, call 703-927-7095
SAFETY REMINDER: Please remember to observe social distancing practices while at the food distribution site by maintaining six feet of personal space between you and other families or individuals.
Anyone exhibiting symptoms of a respiratory illness like fever, runny nose, sore throat, coughing or difficulty breathing on the day of food distribution or in the previous 24 hours should not visit a food distribution site but call a health care provider instead. If you do not have a primary care physician and are not enrolled in a clinic, you may CALL an urgent care center or emergency room.
TEEN WELLNESS CENTER IS OPEN
The Teen Wellness Center at T.C. Williams is still open regular hours Monday through Friday for all Alexandrians ages 12-19. All services are provided in the clinic and if the teen is ill with an elevated temperature (100.0 or more) we will see them through our telehealth video format. Make an appointment over the phone by calling 703-746-4776.
UPDATES FROM THE ALEXANDRIA HEALTH DEPARTMENT
The City of Alexandria and the Alexandria Health Department strongly urge everyone to follow state orders to STAY HOME except for essential trips such as food purchases and medical care, and keep 6 feet apart from others when in public. Your neighbors and loved ones are counting on you to stop the spread of COVID-19. For other questions about COVID-19, call the Alexandria COVID-19 Hotline at 703-746-4988, weekdays from 9 a.m. to 6 p.m.
Additional updates can be found at www.alexandriava.gov/Coronavirus.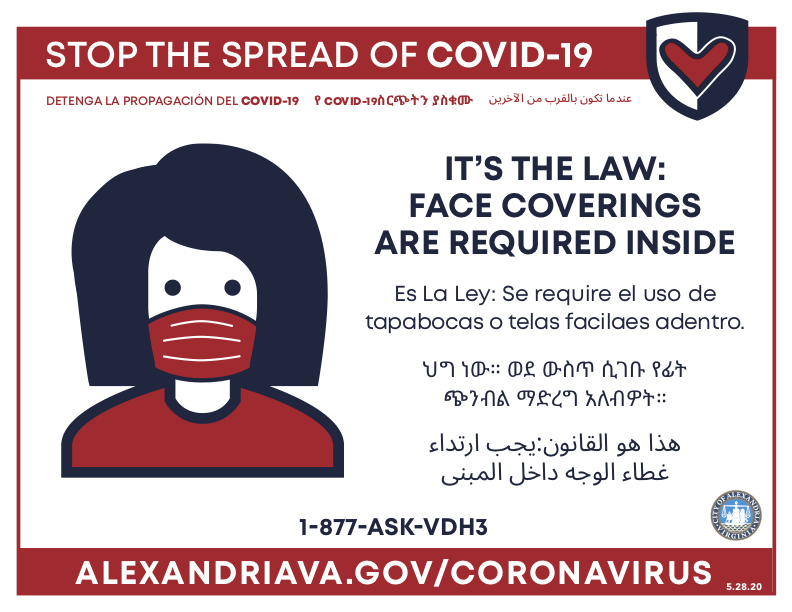 Coping with COVID-19 Fear and Uncertainty
Check out the City of Alexandria webpage Coping with COVID-19 Fear and Uncertainty which includes the COVID-19 Wellness Resource Guide.
WANT TO HELP?
Please consider donating through ACT For Alexandria and the COVID-19 Response Fund if you are able. 
Community members who would like to volunteer should reach out to www.volunteeralexandria.org or 703-836-2176 to register for any additional potential volunteer opportunities.
MENTAL HEALTH SUPPORT
Continuity of School Support and Academic Advisement
School Student Support Team staff, including school counselors, school nurses, school psychologists, and school social workers will be available during school hours throughout the closure. Monday — Friday between 8:30 a.m. and 3:30 p.m. staff will be connecting with students and their families. The Department of Student Services, Alternative Programs and Equity staff members are also available during this time and can be contacted by voicemail and at student_services@acps.k12.va.us.
Emergency Supports
If there is a crisis or emergency during the time of the closure, students and families can access the supports below:
Crisis Text and Crisis Link:

Text: CONNECT to 85511
Call: 703-527-4077
We know that this is a challenging time. ACPS will continue to share information through the ACPS website, social media, and email. Please don't hesitate to reach out to your student's school counselor or school social worker with any questions.
HEALTH REMINDERS
Don't Feel Well?
Contact your primary health care physician. Don't have insurance? Contact Neighborhood Health at 703-535-5568.
---
Have questions, concerns or feedback? Contact us.
Stay Healthy!
Wash your hands regularly. Regular soap is OK.