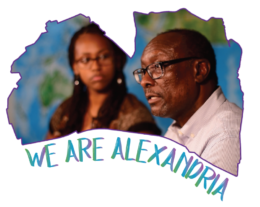 In the third of a series of videos documenting the lives of Alexandria's diverse English learner community, we hear from three teachers at T.C. Williams High School International Academy: a "school within a school" dedicated to supporting our students to reach their potential.
Meet Gabriel Elias, Eden Buba and Dr. Ahmed Khalil and listen to them explain the daily challenges and triumphs as they strive to provide an equitable education where we meet each ACPS student at their level.
For them, like so many of our dedicated teaching staff, their roles are more than just jobs. They go the extra mile to inspire, to nurture and to create a learning environment that fosters a sense of belief that, in America, we can all reach for the stars.