For National Hispanic Heritage Month, we take a look at our city — its history, culture and diversity — both through the lens of our Latino community as well as our Eritrean, Ethiopian, African and Afghan communities.
This week, one of our ACPS teachers took a photo representative of our incredible diversity.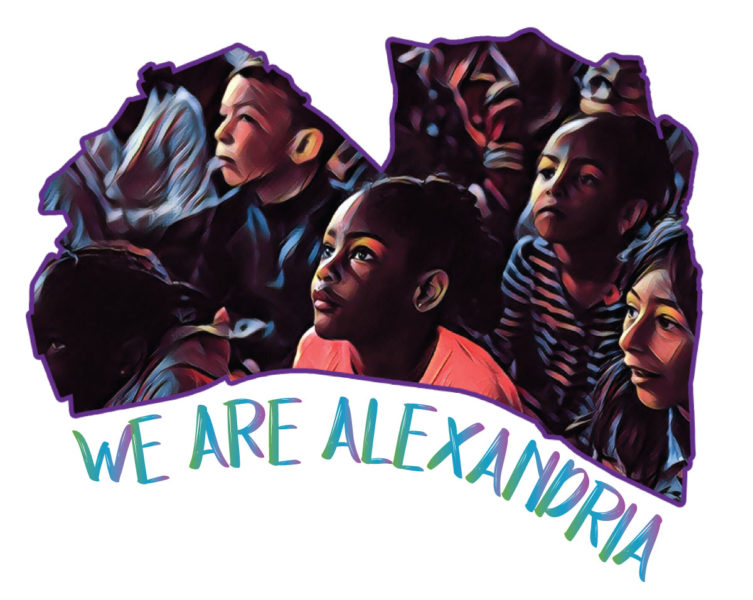 According to a recent report by the City of Alexandria, more than 42,000 people who were born in other countries now live in Alexandria. This is 28% of Alexandria's overall population. As a city we welcome families from Central America, particularly El Salvador (11.3%) and Honduras (5.3%) as well as families from Ethiopia (16.4%) and the Philippines (3.9%). Many fled their birth countries as a result of war — either civil or international — many decades ago and chose Alexandria to be their home. Some fled after working as interpreters for the United States military during the conflict in Afghanistan.
In ACPS, our mission is to see Every Student Succeed and we remain committed to supporting students and staff in the pursuit of excellence and promoting the principles of inclusiveness and equity throughout our school division. One child in five attending public school is now born outside the U.S. Alexandria has the largest International Academy in the United States, hosting students from 34 different countries using a model that helps students acquire content while learning English. T.C. Williams High School has students from 58 countries. The graphic below shows all the languages spoken by students in ACPS.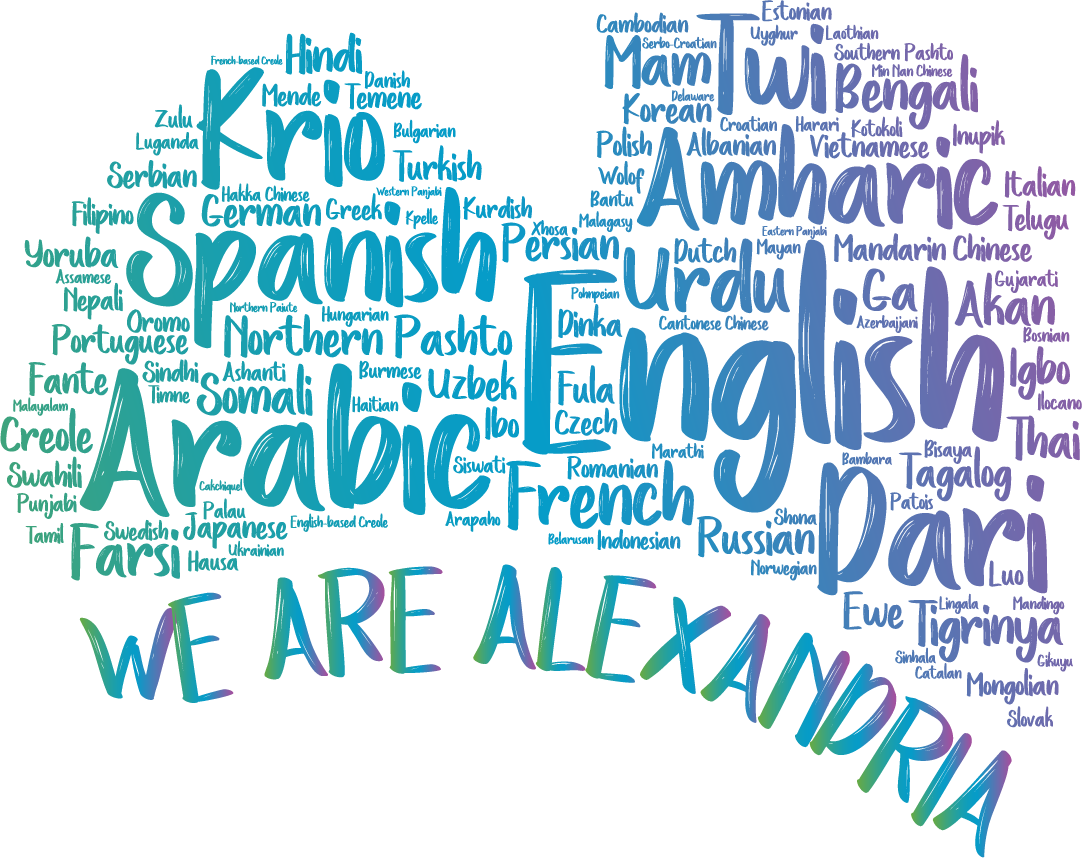 The 2019 City of Alexandria's Community Health Assessment (PDF) survey data found that our community views diversity as our city's greatest strength. This was followed closely by opportunity and education, also in the top four strengths.
It was in the 1980s that the DC metropolitan area started to welcome those fleeing the civil wars in Central America and the war between Eritrea and Ethiopia. The DC metropolitan area was well behind places like New York and San Francisco as a place where new immigrants chose to settle. It is at this time that Alexandria became home to many communities whose cultures and contributions to our city we celebrate today.
Our City values every resident or visitor regardless of their immigration status. We have adopted numerous resolutions and policies which outline our commitment to people from all walks of life, and our intent to provide them with the respect, safety and security they are entitled to receive."  — Mayor Justin Wilson, August 8, 2019
Nearly 5,000 people from an El Salvadorian village, Chirilagua, settled in Arlandria after fleeing the violence they were experiencing in an area deeply contested by rebel and government forces during the civil war.
At the same time, many Eritreans and Ethiopians fled the wars in their own countries and settled in the West End near Landmark Mall. According to U.S. Census data, Alexandria has the largest population of Amharic speakers of any municipality in the United States.
These communities play a critical role in some of Alexandria's key industries such as hospitality, recreation, retail, health care and general services. In 2016, they represented 31% of the employed labor force and were more likely than other Alexandrians to be employed.
Join us in our journey as we kick off a series of posts celebrating and exploring our diverse community.