Mount Vernon Community School celebrated the official opening of its new play garden on Friday afternoon, the culmination of eight years of planning and community collaboration.
Staff, students and families were joined by ACPS Superintendent, Dr Gregory C. Hutchings, Jr. and Alexandria City Council Members for lemonade and cookies prior to a ribbon cutting ceremony featuring music, balloons, a dance crew performance and a rendition of the National Anthem.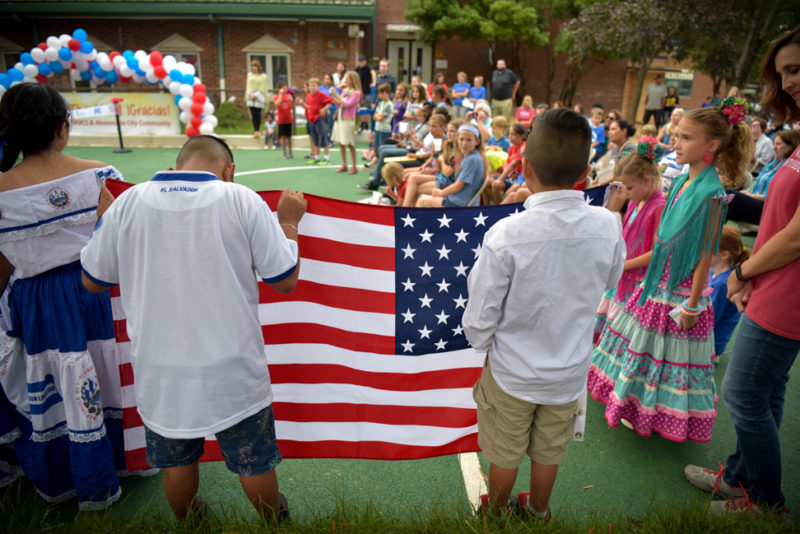 Mount Vernon Principal Liza Burrell, who oversaw much of the planning and construction, paid tribute to the Del Ray community and also spoke about the important role of play in our children's learning.
The name says it all. This is a community space in a community school that is a community project. We are truly thankful to everyone who contributed. This is a space that will complement and enhance our classroom learning," said Principal Burrell.
She also thanked the MVCS PTA who raised significant funds to make the project possible.
Mount Vernon PTA President Martha Davis said, "We are thrilled that Mount Vernon Community School students, their families and all children in Del Ray can now enjoy this beautiful play garden — and will do so for many years to come. It is a wonderful example of what can be accomplished when we all — the PTA, ACPS and private donors — work together to make our community a better place to live and play."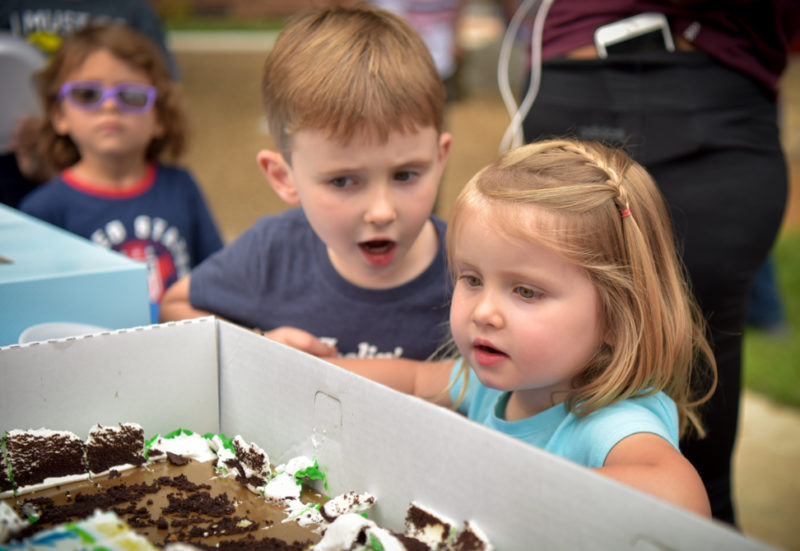 The play garden design includes a spectacular solar system map, an expanded soccer field, a stage area and a wooden Kinder Village.
Environmental enhancements such as a butterfly garden and native planting were planned to attract songbirds and beneficial pollinators.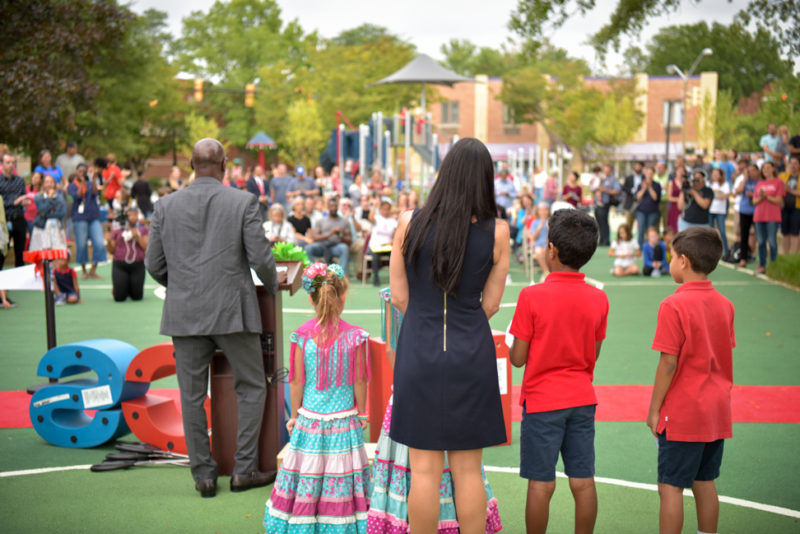 ACPS Chief Operating Officer Mignon Anthony said, "ACPS would like to thank the Mount Vernon families for their patience during this major and complex renovation project. We hope you are as delighted as we are with the outcome: a wonderful play garden for our wonderful students."
The play garden will be used by students during the ACPS school day and will be open to the public outside of those hours.