Iconic Remember the Titans Coach Bill Yoast, who helped transform race relations in Alexandria in the 1970s, has died.
William "Bill" Yoast, 94, died at Aarondale Retirement and Assisted Living in Springfield, Virginia. The former T.C. Williams coach was immortalized in the movie, Remember the Titans, about the 1971 integration of Alexandria's high schools.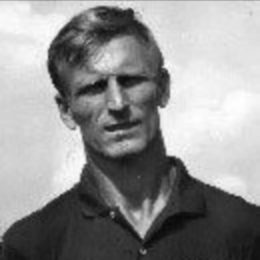 Yoast — a legendary coach at the all-white Francis C. Hammond High School before he became defensive coach at T.C. Williams High School — put politics aside to work with T.C.'s first African American head coach, Herman Boone. The two pulled together to solidify a diverse group of students into the most successful football team in the state that year.
More importantly, the football games, and Yoast and Boone's relationship brought together the formerly-divided city of Alexandria to support their winning integrated school team.
Coach Yoast has been remembered as a quiet, humble people-person. He didn't shy away from discussing issues even during the difficult times Alexandria was going through, and was instrumental in helping pull the city together.
Bill was not going to allow racial differences to exist in this city," said Coach Boone talking about his friend and former colleague from his own hospital bed on Friday.
Even though Yoast and Boone were as different as "night and day," Boone said, "He and I found a way to talk to each other and trust each other." In the end, Boone said Yoast was the best friend he ever had.
"It was when the integration plan was announced. We thought it was a joke. But it turned out to be better for us than Brown v. Board of Education. It was not easy. People were not accepting integration. But you could see it in Bill Yoast. You can't fake believing. You can lie about things, but you cannot fake your beliefs."
In 1971, the Alexandria City School Board's decision to swiftly integrate the two upper grades of the two all-white high schools with the one all-black T.C. Williams happened amid racial unrest, riots and more subtle discomfort.
This month is the 65th anniversary of the Supreme Court's Brown vs. Board of Education decision requiring school districts to integrate. Virginia engaged in a campaign to avoid integration called "The Massive Resistance," that delayed Alexandria's efforts for five years. When the city finally did begin to integrate, Yoast's decisions made in a politically volatile climate helped bridge racial divides.
In fact, Boone said he and Yoast didn't like each other at first — not until they started working together. The system was very divided, according to Boone, who said the families from the different schools didn't like each other. There were a lot of rivalries that spilled out around the football games.
By the end of the Titan's season, however, President Richard Nixon told The Washington Post, "The Titans of Alexandria saved the city of Alexandria."
After graduating from Coffee High School, Yoast joined the U.S. Air Force for three years. Yoast started college at Georgia Military College and then Mercer University in Macon, GA where he earned a Bachelor of Arts in Physical Education. His master's degree was from Peabody College, in Nashville, Tenn.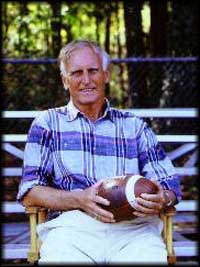 After working in Sparta, Georgia as a coach for football, basketball, baseball and track, Yoast moved to Roswell and taught track and football for seven years. It was then he moved to Alexandria, VA where he coached Francis C. Hammond High school and led them to regional champs in 1969 before coaching at T.C. Williams High school. He spent three decades coaching in Alexandria, VA.
Yoast and his wife, Betty, had four daughters and seven grandchildren. He enjoyed golfing, fishing and working out. Yoast, born in 1924 in Florence, Alabama was played by another southerner, South Carolina actor William Patton in Remember the Titans.
The family will receive friends on Friday, May31, from 5-8 p.m. at the Demaine Funeral Home, 5308 Backlick Road, in Springfield. A memorial service will be held on Saturday, June 1, at 2 p.m. at St. John's United Methodist Church, 5312Backlick Road, also in Springfield. In lieu of flowers, donations may be made to the Gerry Bertier Foundation or the 71 Titans Foundation, http://71originaltitans.com.