We have good news for families who would like to pay student fees electronically. ACPS is now offering a new program at some schools that will enable families to make online payments for student fees such as instrument rentals, field trips, athletic fees, activities fees and more.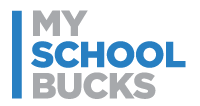 Using the new MySchoolBucks system, parents and guardians first create an account and then add your child to the account. Parents and guardians can then select the fees for which they would like to pay and use a debit or credit card to make the payment. A small transaction fee is applied by MySchoolBucks; no portion of the transaction fee is paid to ACPS. Your school only receives the fee associated with the activity or rental for which you have elected to pay.
This service is being provided as an option to increase the ease and convenience of making payments for school-related activities. You can view the site in English or Spanish, view your payment history and more. You can also choose to receive text messages for your account.
The program is being rolled out initially at three schools — T.C. Williams High School, Francis C. Hammond Middle School and Samuel W. Tucker Elementary School — and will be rolled out to additional schools on a rolling schedule through December.
Create your MySchoolBucks account today!
If you are unable to locate your child in the system, please be sure your contact information is current and accurate by returning the Student Information Update Form (PDF) from the welcome packet your child received on the first day of school. You can also check with your school registrar.
Questions about logging on? Please contact MySchoolBucks online or at 1-855-832-5226.
ACPS questions can be addressed to Senior Accountant Michael Barclay at Charles.Barclay@acps.k12.va.us or 703-619-8174.