The Alexandria City Public Schools (ACPS) Athletic Hall of Fame inducted six new athletes on Friday, January 19. The athletes are shown below, along with the description that was on their Hall of Fame plaque. A video from the event can be watched here.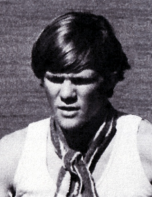 Bob Stumpf was a three-year varsity oarsman as well as a two-way starter and Co-captain of the 1969 Northern Virginia champion football team. During his sophomore and senior years, he was in boats that won the prestigious Stotesbury
Cup. As Captain of the crew team his senior year he also won the U.S. National Championship. In 1969, he competed for the USA at the World Youth Championships. Bob went on to row at the United States Naval Academy, where he
earned a gold medal at the Eastern Sprints and a bronze medal at the 1971 National Collegiate Championships. Following graduation from the Naval Academy, Bob went on to an esteemed 23-year career as a naval aviator. He flew 22 combat missions during Operation Desert Storm, in the course of which he was awarded the Distinguished Flying Cross for heroism, and later commanded the Navy's legendary Blue Angels flight demonstration squadron.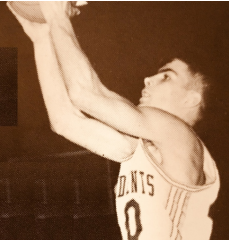 An all-around athlete, Ron Lambert played varsity basketball for three seasons and was named first team All-State his senior year. He was also Captain of the football team, where he was an All-District selection as a receiver and defensive end. In addition to basketball and football, he played three years of varsity baseball and competed for one season on the track team. Ron attended Memphis State University on a football scholarship and also played on the Memphis State basketball team. He then transferred to Rio Grande University, where he was a three-time, All-Conference
selection in basketball, and was named to the All-America team in 1974. He was inducted into the Rio Grande University Hall of Fame in 1992.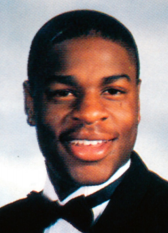 Michael Horton scored over 1,600 points during his career on the T.C. Williams basketball team and graduated as the school's all-time leading scorer. In recognition of his prowess on the court, he was honored as a first team All-State selection his senior year, was named to the All-Northern Region team twice, and was selected to three All-District teams. Michael began his college career at Alleghany Community College, where he was the top-rated point guard in the United States. He went on to play basketball for the University of Cincinnati, the preseason top ranked collegiate team in the
nation. After college, he returned to Alexandria and has pursued a career with the Alexandria City Public Schools.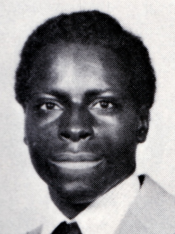 One of a long line of great T.C. Williams distance runners, Dwight Stephens completely dominated Virginia high school distance running his senior year. In an unprecedented sweep, he won the 1979 Northern Region and Virginia State Cross Country titles, the 1980 State Indoor title at 3200 meters, and the 1980 State Outdoor title at 3200 meters. In the Northern Region cross country championship, he ran the fourth fastest time in the history of the famous Burke Lake course. His winning time in the two Mile Run at the State Outdoor Track & Field Championships was 9:01.40, a state record that has stood for 37 years. After T.C. Williams, Dwight went on to a successful collegiate career at Penn State University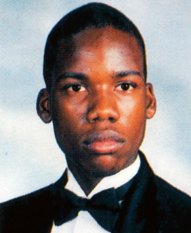 A first team All-Met and first team All-State selection in 1995, Daymond Jackson graduated as the second leading scorer in T.C. Williams basketball history. As a senior he averaged 28.5 points per game, and was selected as the Basketball Player of the Year by the Alexandria Sportsman's Club. In addition to his prowess on the court, Daymond also excelled in track, placing third in the region in 1995 for the high jump. Upon graduating from T.C. Williams, he went on to a stellar four-year collegiate career playing basketball for John Thompson's Georgetown Hoyas.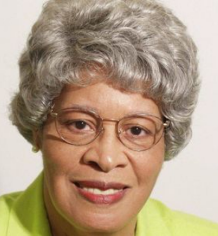 A pioneer in women's high school athletics, Ardelia Hunter starred for four years on the Parker-Gray women's basketball team. After graduating from Parker-Gray, she went on to earn a Bachelor of Science degree from Storer College. She then returned to Alexandria, where she served the City's youth for 34 years, beginning as an ACPS elementary school teacher, and eventually rising to become an assistant principal and then principal. She earned a Master of Science degree in Elementary Education from Virginia State College along the way. While she has been honored for her on-court prowess at a segregated high school, she is also esteemed for ultimately serving as the principal of two integrated elementary schools.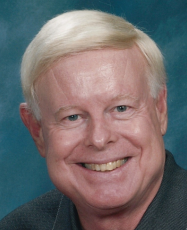 A native Alexandrian, Jimmy Worden was not only a coach, but was a fine athlete in his own right. He was honored as the Basketball Player of the Year by the Alexandria Sportsman's Club in 1964. As an adult, he was a lifelong educator and coach in Alexandria. During his career, he coached high school athletes in basketball, softball, and cross country. As a basketball coach, he led the T.C. Williams Boys Varsity Team to 5 District titles and the Girls Varsity Team to a District
Tournament title. He coached the T.C. Williams Junior Varsity Team to a remarkable string of 82 wins in 83 games, including winning streaks of 44 games and 38 games. He was a three-time recipient of the Alexandria Sportsman's Club Coach of the Year award, and was recognized five times by the Washington Post as the District Coach of the Year.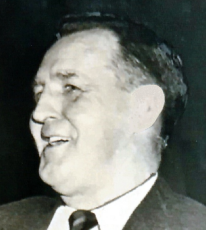 Coach Albert Doran mentored Alexandria athletes from 1938 until his retirement in 1970. He began his remarkable career coaching basketball, football, track and baseball at George Washington High School. Following his coaching career at G.W., he served as the school's first Director of Athletics. In 1953, he was named Supervisor of Athletics for the
Alexandria City Public Schools, a position he held until his retirement. His basketball teams recorded 534 wins against 143 losses, won two Virginia State Championships, and earned an unprecedented 12 consecutive Northern District titles. He was inducted into the Washington Metropolitan Basketball Hall of Fame in 1984 and the Virginia Sports Hall of Fame in 1995.