T.C. Williams Director of Choral Activities has won an Award of Distinction at the Fiesta-val Music Festival in recognition of his notable contribution to musical excellence.
Thorpe and 52 students participated in the festival in Myrtle Beach with two ensembles, both of which also received awards during the event. Thorpe sees his award and those earned by the choir as a true testament to the work of the students.
"My award is less about me and more about the next generation of teachers who look like me. The arts are the glue that holds all else together. The goals they set, the skills they gain, the interpersonal and communication skills they build, all help to make students valuable contributing members of society. It's been gratifying and amazing to see how it all comes together," said Thorpe.
Thorpe built the choir from the ground up six years ago. Back in 2010, when no one even knew there was a choir, he set the bar to be the best in the state and the country.
The advanced choir mixed ensemble received a superior rating, scoring in the 98th percentile. The all-girls treble choir also received a superior rating scoring in the 99th percentile. T.C. Williams Choir was also crowned Overall Champion scoring the highest of all choirs across all categories.
"The trip to Myrtle Beach brought students closer. They did everything together from cooking to going to a show, to enjoying a boat ride and pizza party. Because of the time spent together, the students became closer to each other and that closeness shined through on stage," said Thorpe.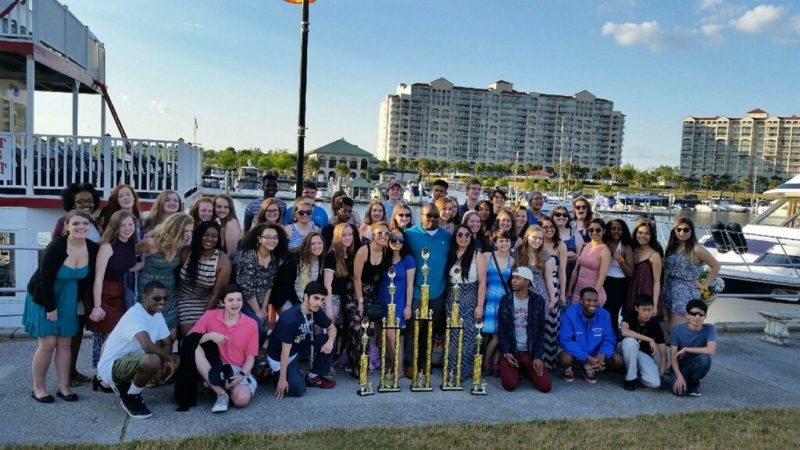 Fiesta-val is a celebration of musical competition, cultural exploration and travel that asks, 'Where will your music take you?'  The multi-day festival is open to middle, junior high and senior high school choral and instrumental groups and ensembles, as well as auxiliary groups such as majorette, flag and guard squads, and drill and dance teams.