This Week's Headlines:
---
Dear ACPS Staff,
In last week's Staff Sessions, we mentioned a form is going to be sent to families to sign up for Summer Learning and to choose a Fall 2021 learning model. For any families who ask, tell them to please watch for this important Learning Choice Form email message in their inbox on May 11. The 2021-22 school year choices are attending school five days a week either in person or through the 100% Virtual Academy. We are excited about being back in the classroom five days a week! We need every family's preference by May 24 to plan for Fall 2021 opening day appropriately. More details about these options will be included with the Learning Choice Form. 
Congratulations to our Titan Volleyball Team for bringing home the state championship trophy! With a come-from-behind victory, this title is the first state volleyball championship in the school's history. Go, Titans!
To kick off Teacher Appreciation Week, please join me in congratulating three ACPS colleagues who have earned top honors from ACPS. Our 2020-21 honorees include ACPS Francis C. Hammond Middle School Principal of the Year Pierrette Peters, T.C. Williams High School TV/Media Production Teacher of the Year Vilma Zefran and Ferdinand T. Day Elementary School Support Staffer of the Year Alex Weinard for their commitment to teaching, learning and leadership on behalf of our students and staff. 
We officially began the first phase of the demolition and new build of Douglas MacArthur Elementary School this week. It was exciting to see this project begin and I cannot wait to see the students and staff in the new beautifully designed school facility, which is slated to open in January 2023.
On Wednesday, we were honored to host U.S. Department of Education Secretary Dr. Miguel Cardona at Ferdinand T. Day Elementary School as part of the "Help is Here Tour." Leaders from ACPS, Alexandria City, and Virginia, including Gov. Ralph Northam and Virginia Superintendent of Public Instruction Dr. James Lane, and National Education Association President Becky Pringle came together to discuss equitable learning and resources for all students. There is no better place to see and learn about students in school and "Equity for All" than ACPS. 
Dr. Gregory C. Hutchings, Jr.
Superintendent
Coming Soon: Fall and Summer 2021 Learning Choice Form

In two weeks, all ACPS families will receive an online form to complete and tell us their Summer Learning and Fall 2021 learning options. The Learning Choice Form will be open from May 11-24, 2021. 
There are two important questions that every ACPS family must answer for each student:
Summer 2021: Would you like for your child(ren) to participate in the Summer Learning for All program?

The program will be offered

July 6-July 30, with a two-week extended virtual program Aug. 2-12 for students invited to participate.

Fall 2021: For the 2021-22 school year, would you like for your child(ren) to participate in in-person learning OR 100% virtual learning through the ACPS Virtual Academy?

Both options will be five days a week. More details about these options will be provided with the Learning Choice Form.
The decision families make now is important to our comprehensive planning. The Learning Choice Form will be sent to families by email on May 11, 2021. May 24, 2021 is the last day for families to inform ACPS of their selection for the 2021-22 school year. If a family does not make a selection before the deadline, then their child will automatically be enrolled in in-person learning for the first quarter of the school year.
And the Winners Are… Announcing our 2021 Principal, Teacher and Support Staffer of the Year!
Principal of the Year: Pierrette Peters, Francis C. Hammond Middle School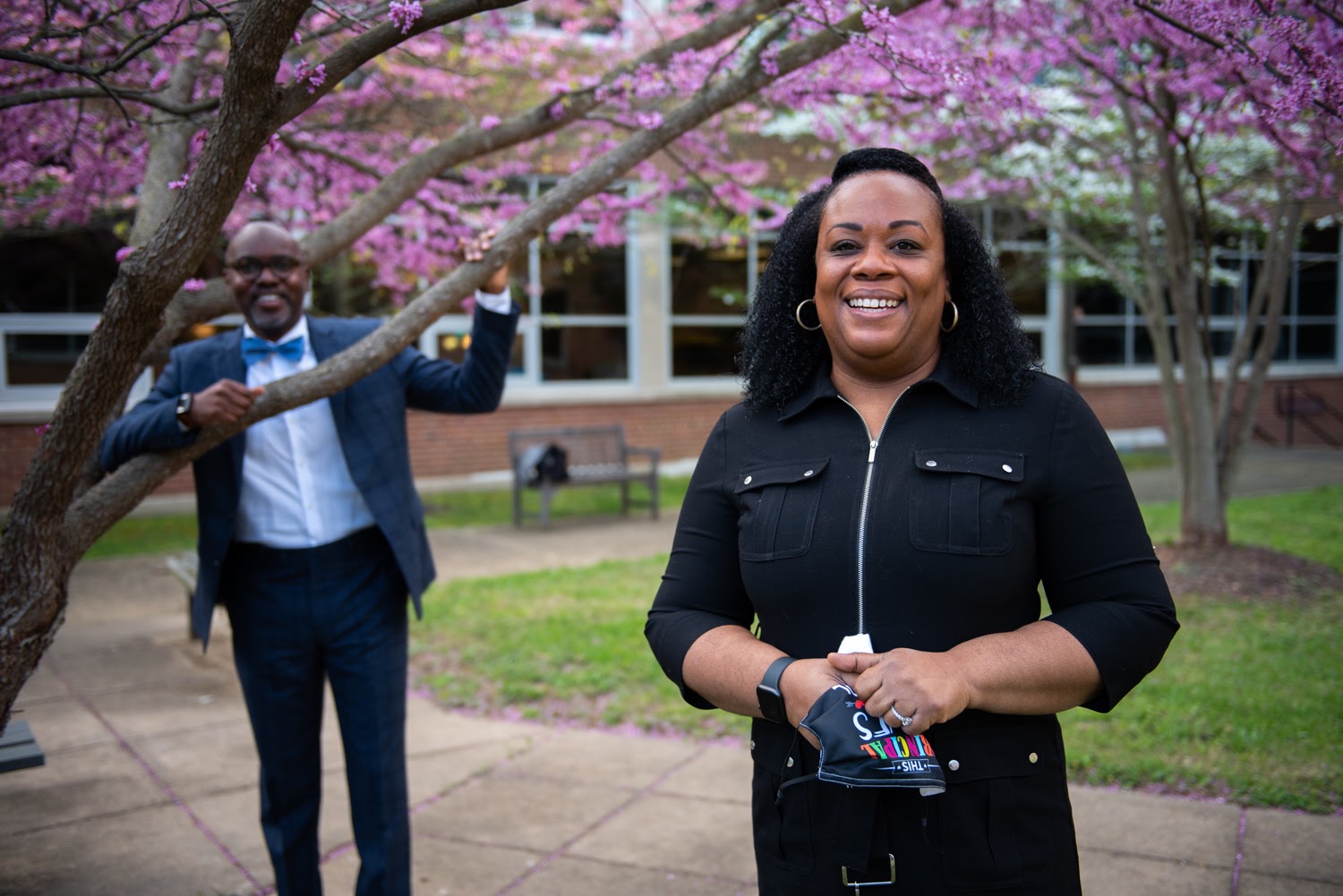 The 2020-21 ACPS Principal of the Year honoree is Francis C. Hammond Middle School Principal Pierrette Peters. Peters is in her sixth year as Principal of Hammond and is known as a student-focused leader who is committed to providing a safe, welcoming and engaging school environment with high expectations for all. Hammond Student Representative Sarah Murphy said, "Ms. Peters is a great role model because she shows everyone how to behave and act in a working environment. She is very respectful to staff, students and families. Ms. Peters looks to empower others and build others' confidence."
Teacher of the Year: Vilma Zefran, T.C. Williams High School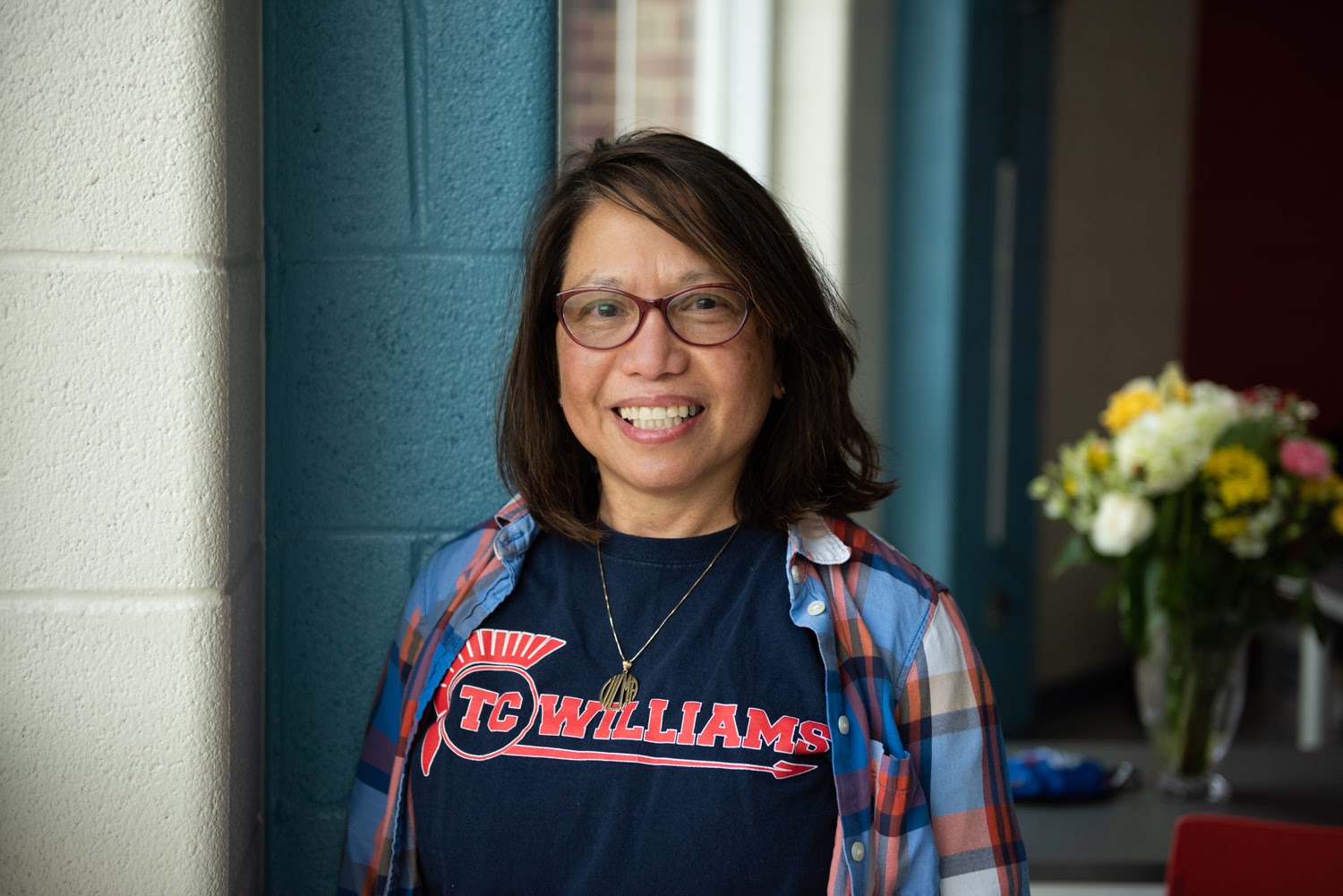 The 2020-21 ACPS Teacher of the Year is Vilma Zefran, T.C. Williams High School TV/Media Production teacher. Zefran has tirelessly worked to improve and add value to the TV/Media Production program at T.C. Williams since she started it in 1999. The program began with 70 students in a two-year program. Today, the program hosts nearly 100 students in a three-year program. Since the program's inception, many of the students have pursued related programs in college and have entered the film and media industry as award-winning professionals. Former student Cheston McGuire recalls, "…after three years under the tutelage of Ms. Zefran, I found a subject matter I was passionate about, a career I was interested in, and a college that — thanks to her advice and guidance — helped me chart a successful career…"
Support Staffer of the Year: Alex Weinard, Ferdinand T. Day Elementary School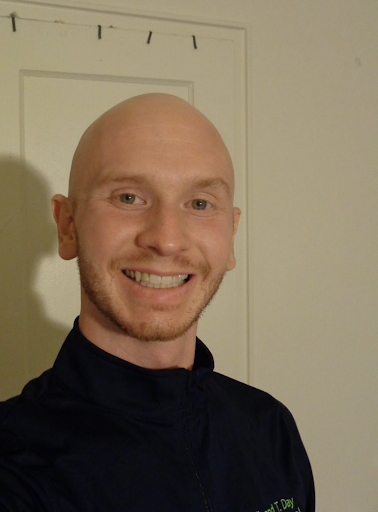 Alex Weinard, kindergarten paraprofessional at Ferdinand T. Day Elementary School, is the ACPS 2020-2021 Support Staffer of the Year. 
Weinard has been invaluable in his role, while simultaneously completing his Masters in Teaching from the University of Virginia, Curry School of Education and Human Development. Before ACPS, Weinard had been mentoring and guiding youth through AmeriCorps and 4-H. Claudine Browand, kindergarten instructional assistant, said, "Alex is committed to the whole school. He helps out whenever anyone outside our kindergarten team asks for help. Also, he helped establish our Robotics Club with our Art Teacher Frank Altamirano, last school year. He traveled with the club as they made it to finals last school year. He has also worked with one of our Physical Education Teachers April Rodgers, to set up a very successful morning run club. He was getting kids moving and exercising before most teachers arrived at school. He is an asset to our school and we are very fortunate to have him on our team." 
Congratulations to our winners!
U.S. Secretary of Education, Virginia Governor and State Superintendent Visit ACPS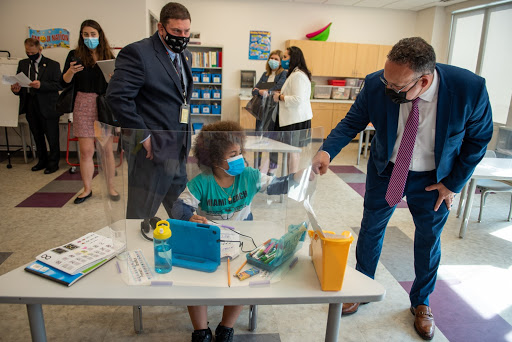 This Wednesday, U.S. Department of Education Secretary Dr. Miguel Cardona continued the "Help is Here" School Reopening Tour in Alexandria, where he visited Ferdinand T. Day Elementary School. Secretary Cardona visited classrooms, spoke with students, and listened to teachers, school staff and leaders in a roundtable discussion to learn about the challenges schools have faced during the pandemic, as well as input about the challenges and opportunities as we return to in-person learning.
In addition to Sec. Cardona, special guests included Virginia Governor Ralph Northam, Virginia first lady Pamela Northam, Virginia Superintendent of Public Instruction Dr. James Lane, National Education Association President Becky Pringle, U.S. Senator Tim Kaine Regional Representative Gaston Araoz, U.S. Congressman Representative Noah Simon, State Deputy Director of Education Kathy Burcher, City of Alexandria Mayor Justin Wilson, and City of Alexandria Vice Mayor Elizabeth Bennett-Parker. The group joined Dr. Hutchings and School Board Chair Meagan L. Alderton, Vice Chair Veronica Nolan and Board members Cindy Anderson and Dr. Michelle Rief.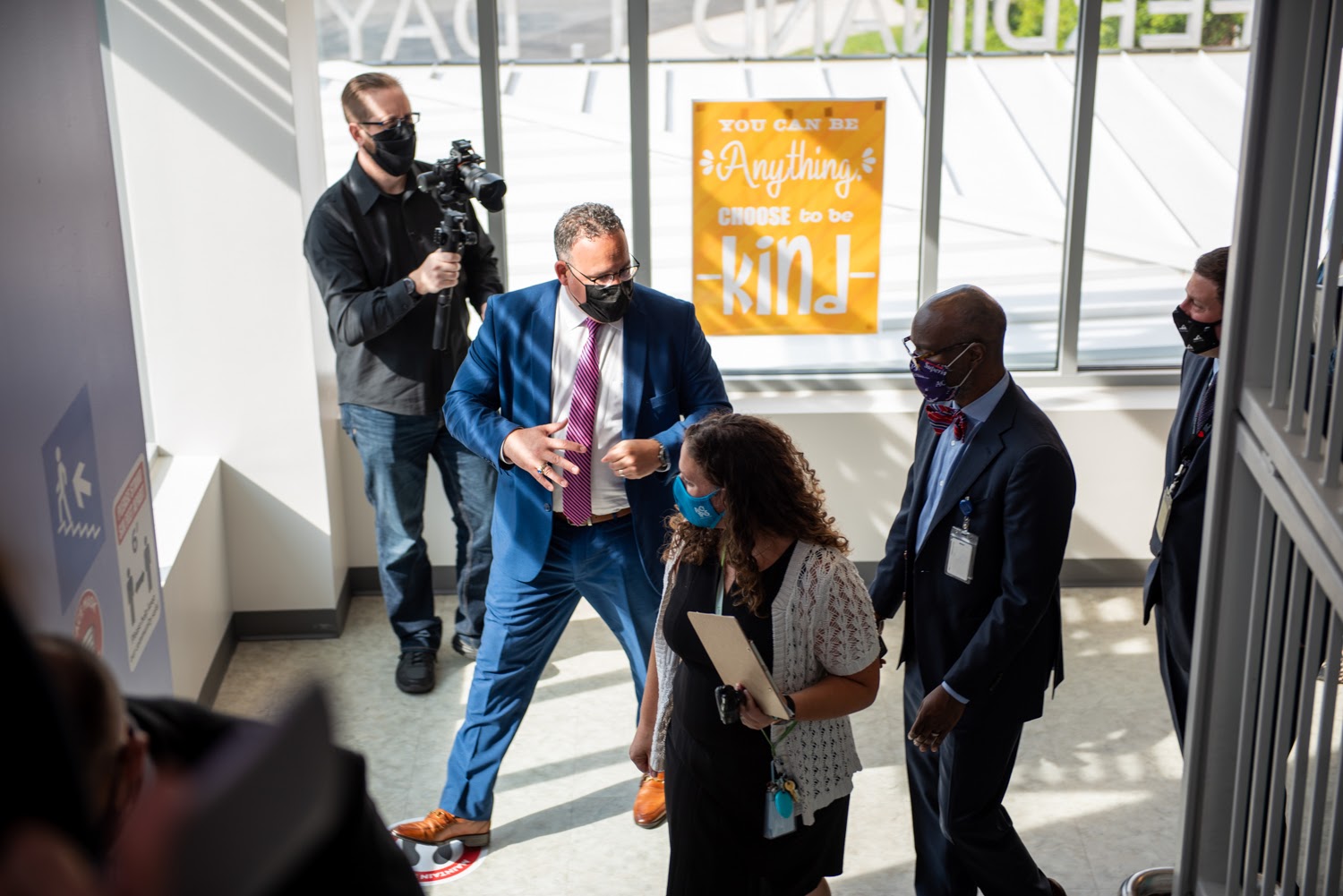 The visits are part of the Biden-Harris Administration's broader efforts to support states, schools, students, parents, and educators as they navigate returning to in-person learning and highlight how the American Rescue Plan will aid them in these efforts. 
During the "Help is Here" tour, Sec. Cardona is visiting schools that have successfully reopened and stayed open to highlight best practices and discuss how schools can ensure reopening efforts are advancing educational equity. Sec. Cardona is also visiting schools that are facing challenges as they work to reopen to provide educators with encouragement, support and technical assistance. Sec. Cardona will share what he is hearing and learning on the visits with other states and districts across the nation to help more schools reopen quickly and safely and reach President Biden's goal of reopening the majority of K-8 schools within the first 100 days of his administration.
Watch the Roundtable discussion: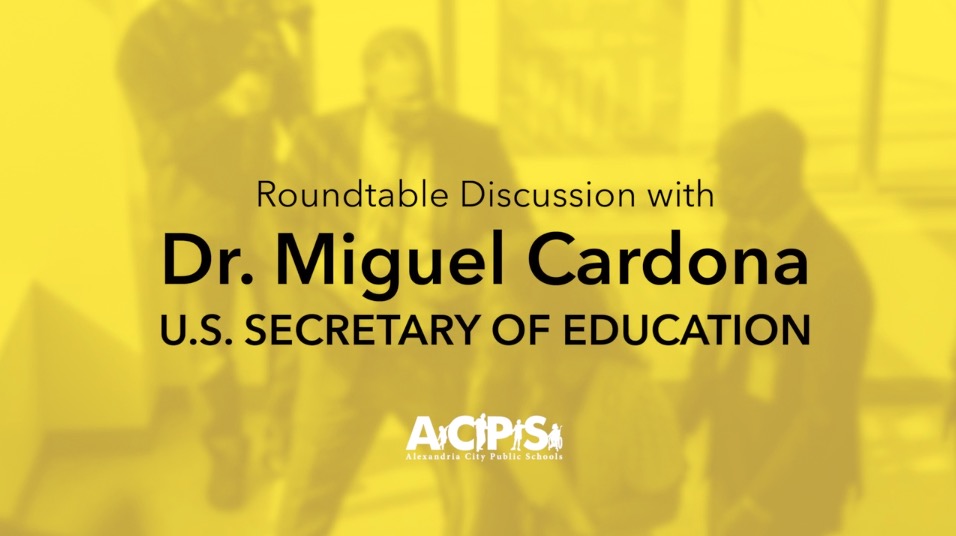 Summer Learning Employment Opportunities
Summer is a great time to work at ACPS. The 2021 Summer Learning for All Program will be offered to all ACPS students. ACPS employees are invited to apply to work in the Summer Learning for All Program and can apply online. Summer school licensed and support staff who commit to work in-person are eligible for an incentive of $500 every two weeks (this is a one-time bonus, not hazard pay). 
Questions? Contact acps.recruit@acps.k12.va.us.
Benefits Open Enrollment Begins May 1
It's open enrollment time, the period during which you may enroll in a health insurance plan, change your health insurance elections, sign up for a tax-free Flexible Spending Account, and more. Now is the time to consider health insurance options for 2021-22 so that you can make the best choices for you and your family.
Open enrollment will run from May 1 through May 28. The benefits you elect during the open enrollment period will remain in effect for the period from July 1, 2021 to June 30, 2022, unless you have a qualifying life event (marriage, divorce, birth or adoption of a child), at which time you may make changes to your benefit elections.
Choose Your Options
Generally, no action is required if you wish to keep your current health insurance plans. If you do nothing, your current health insurance elections will continue. However, you must enroll during Open Enrollment if you want to participate in the health care and/or dependent care flexible spending accounts.
There are no changes to the health insurance plans for next plan year. You may choose to participate in UnitedHealthcare POS (Choice Plus), UnitedHealthcare QHP with Health Savings Account, or Kaiser HMO. Dental coverage is provided through CareFirst BlueDental, and vision coverage is provided through EyeMed. 
Please take time to review the Health Insurance Open Enrollment Guide, which provides details about open enrollment and instructions for making your elections through Employee Self Service (ESS).
2021-22 Move2Learn Grant Applications Now Open

Do you want active seating for your classroom? RunningBrooke, our local nonprofit partner, wants to give seating to ACPS teachers. 
The application process is simple and will only take five minutes! Just tell us why an active seating package is important to you in your classroom and how it will help your students become better learners. 
Learn more on the RunningBrooke website and use the application form to apply. The application deadline is May 31, 2021, and packages will be awarded by June 15, 2021.
ACPS Finding Fit: Stay Safe, Stay Healthy, Stay Informed! 

Did you know May is National Stroke Awareness and Mental Health Awareness Month? Check out the ACPS Finding Fit May newsletter (PDF) for Tools 2 Thrive for your mental health, and stroke awareness resources for prevention and fast identification! 
Find all monthly Finding Fit newsletters on the ACPS Finding Fit webpage, through the Wellness Champion at your school/location, or here in ACPS Insider.
ACPS Needs Your Input on 2022-23 and 2023-24 School Year Calendars
ACPS has implemented a deliberative planning process for the school year calendar which encompasses two school years: 2022-23 and 2023-24. A two-year calendar cycle improves long-range plans for school programs, facilities projects and operational services. Likewise, families will be able to better plan and schedule family activities. ACPS is continuing the pre-Labor Day start to the school year to support student success and reduce summer learning loss while providing the most classroom time before Advanced Placement (AP) exam testing.
Two polls will be open for public comment through 11:59 p.m. on Monday, May 10, 2021.
Please take the opportunity to review the proposed options for the 2022-23 and 2023-24 School Year Calendars. 
Samuel W. Tucker Elementary School Modified Academic Calendar


Take the

Samuel W. Tucker Poll

to submit your comments on the Samuel W. Tucker Modified Academic Calendars for 2022-23 and 2023-24. 

Traditional ACPS Academic Calendar


Take the

Traditional ACPS Academic Calendar Poll

to identify your preferred calendar options and submit your comments for 2022-23 and 2023-24. 
Once feedback has been received, the Academic Calendar Committee and ACPS administrators will evaluate the responses to determine the general sentiment to support a particular option for each school year. A calendar recommendation will be made to the superintendent.
The superintendent will present the recommended calendar to the School Board for approval at a meeting in June 2021. Once approved, the adopted calendars will be posted on the ACPS website and announced in ACPS Express, ACPS Insider and on social media.