When seventh-grade students in Ms. Feiler's United States History 1865-Present class at George Washington Middle School started the school year, they knew they'd be learning a lot about the past. What they didn't know is that they would be learning about civil rights from a long-time city resident who attended the segregated Parker-Gray School in Alexandria as a child; about the Berlin Wall from a veteran who served during the Cold War; about the Vietnam War from a former GW teacher; or about racism and discrimination in the south during the late 1900s from someone who lived through it.
These stories were captured as part of a student-driven service learning project where the class collected oral histories from individuals who experienced first-hand some of our country's most historic periods and events based on units they were studying as part of the curriculum.
We did this project to learn about what happened in the past before we were born. We learned that a lot of people were not treated right. A lot of the interviews left me shocked because I didn't know about all these things. I also learned how to use advanced technology, like Weebly, to create a website," said Lilian Aguilar Castro.
Their oral histories are just one of the 16 projects being features at the ACPS Service Learning Showcase on Wednesday, June 6, from 5 to 6:30 p.m. in the George Washington Middle School Library.
Throughout the school year, students at Francis C. Hammond and George Washington middle schools, along with students from both T.C. Williams High School campuses have engaged in service-learning projects as an integral part of their studies. Students used their academic skills to identify and address problems in their schools, their communities and the world.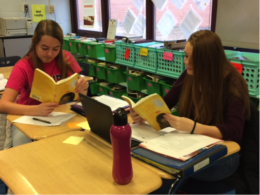 Students in April Riser's World Literature class at the Minnie Howard campus of T.C. Williams, inspired after reading, "Long Walk to Water," wanted to raise awareness and money to help some of the more than 63 million people around the world who do not have access to clean water. Through their research, the students learned about human rights and the Universal Declaration of Human Rights. They committed to each walking 10 miles over two weeks to symbolize what children in Africa may walk every single day. They also created brochures and set up an online donation portal through a program that provides water to families. Through their efforts, the students raised enough money to provide water for seven people and they are continuing to raise funds. They are excited to have used research, writing, organizational, reading, communication and technology skills to help people on the other side of the world.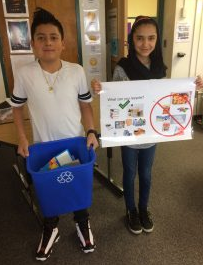 Katrina Ford's seventh-grade math students in Francis C. Hammond Middle School's International Academy used their skills to estimate how much waste they generated and how much their school might be generating as a whole. They researched the impact of waste on the environment and came up with ways that more waste could be recycled in their school. They identified leaders in their community who could help, created an education campaign to get their peers on board, developed marketing materials and created a recycling program within their school.
[Our project] will change the world because from recycling we can make more things. If we start at the school, we are sharing our ideas to other school or our ideas will spread to the world, everywhere," said Sumaira Hanifi.
Please join us at the Service Learning Showcase to learn more about the many impactful ways that our students collaborated over the past year to use their academic skills to learn about and address real-life issues in our community and in our world.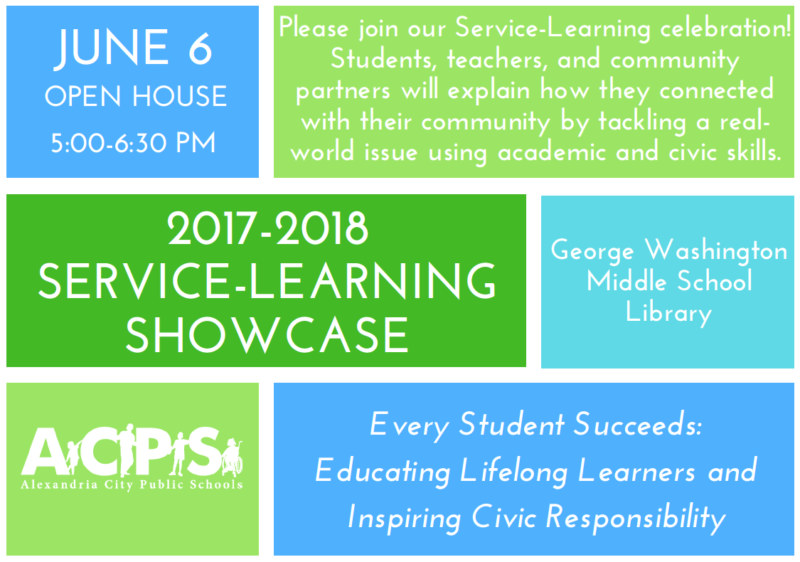 Learn more about the projects that will be featured and the essential questions they addressed: