Congratulations to this year's three poet laureates: Elementary poet laureate, Arianna Espiritu, a fourth-grader at Samuel W. Tucker Elementary School who tied with Sheilyn Sorto Cruz, a fifth-grader at Mount Vernon Community School, and secondary poet laureate Katherine Donnellan, a ninth-grade student at T.C. Williams High School.
Enjoy these readings by Arianna and Sheilyn.
For the past decade, ACPS has held an annual poetry contest that results in a published anthology of poems. This year, thanks to the advocacy of T.C. Williams students, we extended the contest beyond our elementary schools to include our secondary schools.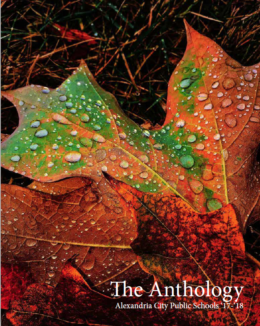 Each school hosts a poetry contest involving teams of teachers who review poems submitted by students and identify a winning poem for each grade level, along with a best-of-school poem.
From the winning school poems special category awards are selected, along with the division poet laureates.
"Best of school" awardees and special category winners were recognized at a division poetry ceremony last month. The elementary and secondary poet laureates were also recognized at a School Board meeting in May.
Many thanks to the T.C. Williams Labyrinth student staff and their advisor, Taki Sidley, who not only helped publish the collection of all winning poems in The Anthology, but also selected the secondary poet laureate.
Read The Anthology (PDF).
ACPS values providing students an opportunity to share their insights, views and voice through poetry. The views expressed in the winning poems belong to the student writers and do not necessarily represent the views of the school division.