May is Mental Health Awareness Month, and ACPS is here to help! We have been engaged in a variety of activities to raise awareness, reduce stigma and promote positive mental health for our students and staff.
This month, we're asking staff and students what good mental health means to them. Here are a few of the responses so far.
For more great tips, follow us on Facebook and Twitter, and like and share our content using the hashtag #MentalHealthAwareness.
The end of the school year is fast approaching. For some students, this transitional time of the year brings the excitement of a change in the daily routine of school, opportunities to attend summer camps and programs or earn money through formal employment, work programs or odd jobs. And, of course, there is the great weather and more time and space to enjoy the outdoors. For others, however, transitional times can bring feelings of uncertainty, stress and/or anxiety.
Wherever your child may fall on the continuum, we want to remind you of the many supports that are available to you and your family.
Each school is equipped with a Student Support Team (SST) that assists students, staff and families in addressing the academic, career, health, behavioral and social development of all students.
The team consists of a school social worker, a school psychologist, a school nurse and a school counselor who will work with you and your family to help your child strengthen the skills needed to succeed in school and life.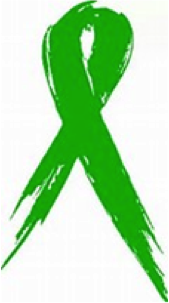 In the United States, one in four adults and one in ten children (ages 13 to18 years old) experience a mental illness. Mental illness is a diagnosable condition that affects a person's thinking, emotional state and behavior, and disrupts the person's ability to attend school, work and carry out other daily activities.
Mental illness not only affects the individual, it also affects one's family, friends, educational experience and one's ability to engage in satisfying personal relationships.
The good news is that mental illnesses are treatable and help is available. Contact your school to learn more about your Student Support Team and how they can help. And, wear a green ribbon as a show of support.