Over the past four weeks, we've been introducing you to the teachers who were nominated for The Washington Post Teacher of the Year Award. Read about the first, second and third groups of nominees.
The Washington Post award recognizes excellence in teaching and encourages creative and quality instruction. Earlier this year, each ACPS principal chose one teacher from their school to move forward to the ACPS finalist round based on nominations from parents, students and colleagues. One of the finalists is then selected as the ACPS Teacher of the Year and the division nominee for The Washington Post Teacher of the Year Award. This year's winner will be announced next week.
Please congratulate these special teachers when you see them!
Rachel Bhatia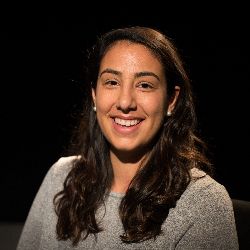 Math Teacher: Sixth Grade and Fourth Grade TAG
Patrick Henry Elementary School
Bhatia has been with Patrick Henry since 2013. She has taught fourth and sixth grades and served as team lead for the past four years. She has mentored new teachers, led professional development sessions for colleagues and was instrumental in assisting the school to achieving fully accredited status. Bhatia has also served on the School Planning and Management Team and currently serves on the district Curriculum and Instruction Advisory Team.
Ms. Bhatia provides her students with a work environment focused on academic achievement and a community founded on stability and trusting relationships. She demonstrates the unique ability to foster a love of education in all her students. Children who have suffered severe emotional trauma feel safe and communicate with confidence. Those that have distrust for learning discover their untapped potential and celebrate growth. Her passion for learning motivates her students to see education as a tool to sculpt their future. Her unwavering belief in her students allows them to overcome personal circumstances and excel as lifelong learners."
Jessica Fundalinski

English Learning Instructor
George Washington Middle School
Fundalinski has been with ACPS since 2014 after teaching abroad in Poland. She currently teaches math and English for Academic Purposes and serves as the EL department chair. She has served as a teacher mentor, has co-lead professional learning and has engaged in a number of cohorts including curriculum writing and service-learning. Fundalinski has been actively involved in connecting with parents and organizations within the community for which she serves as well as bringing lessons of global citizenship into the classroom.
Ms. Fundalinski instills a desire to learn and achieve in her students because she knows their lives, interests, hardships, joys, culture and academic backgrounds. She incorporates aspects of her students' lives in her lesson plans and always asks essential questions that are meaningful and relevant to the students. She is passionate about creating "cultures of thinking" in her classroom where dynamic learning communities are built, students are engaged, deeper understanding is promoted and a lifetime of inquiry is sustained."
Katie Kaplewicz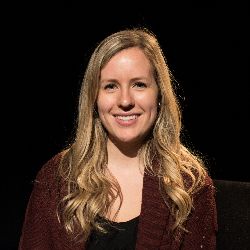 Fourth Grade Teacher
Jefferson-Houston K-8 School
Ms. Kaplewicz has been with Jefferson-Houston for two years, where she serves as the fourth-grade team lead. She is also a member of the Mathematics Leadership Cohort and collaborates with the math coach to provide professional development for staff. In addition, she is a member of the International Baccalaureate committee, created an after-school program to provide math education for parents and students and runs an after-school tutoring club.
Ms. Kaplewicz has inspired her students and the staff to not just do their best, but to expand their thinking in ways that promote exploration. She models this exploration by attending numerous professional learning opportunities that have helped her become such an extraordinary teacher. Her ever-calming demeanor is contagious among her students and her peers. Everyone wants to e better when they are near Ms. Kaplewicz. Any troubles or concerns just melt away when staff or students talk to Ms. Kaplewicz. Ms. Kaplewicz is not an island to herself but a refuge for safe thinking, exploration, confidentiality and hope."
Stephen Neeley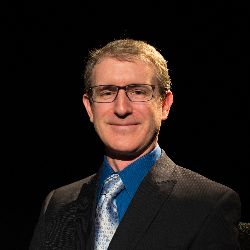 English as a Second Language Teacher
James K. Polk Elementary School
Neeley joined Polk in 2002 after teaching for four years in Jacksonville, Fla. and is a highly regarded English Learning (EL) expert in his school community. He has served as team leader numerous times, is a member of the School Education Plan Committee, has mentored new EL teachers and supervised several student teachers, and is a resource for fellow teachers and administrators alike. Mr. Neeley also helps the school social worker with weekend food distributions and has installed and maintained several gardens around the school.
Mr. Neely has an amazing gift for engaging with EL students that creates an enriching experience for his second language learners, the peers in the inclusive setting and team of teachers he supports. He uses many strategies to scaffold the curriculum so that students meet with success and feel confident contributing in the classroom setting. He creates a classroom and school culture that embraces each student's own background and culture. He makes second language learners understand that having families that speak other languages and practice customs from other cultures is something to take pride in. He instills a desire to learn and achieve in all of the children he serves."
Hazel Petty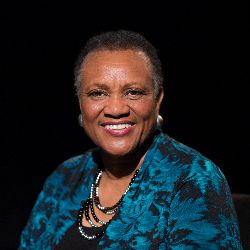 Advanced Via Individual Determination (AVID) Teacher
Francis C. Hammond Middle School
Petty has been an educator for 18 years, 16 of which have been with ACPS. Petty is an Army veteran, has served as the first female in many positions during her military career and has been featured as a guest speaker at National Junior Honor Society and Veteran's Day ceremonies. She was instrumental in helping Hammond achieve and maintain AVID highly certified status and provides training to new AVID teachers and supervises a team of tutors during the school year. She has been recognized for her commitment to student success and for service to the community.
Ms. Petty is a talented educator who is skilled in instructional practice, building school culture, climate and leadership. She is a caring advocate for children, has a reputation for being very passionate about the academic and social success of our students. She believes that all students are capable of working at high levels and puts systems in place to set them up for success. She uses a variety of strategies to reach all learners from individuals to groups of varying sizes. Ms. Petty effectively manages her class with routines and structures and brings a cultural sensitivity to our diverse learning environment. And, most importantly, she show students' that she cares, they know it and, in turn, they give her their best in the classroom."