Two Alexandria students won first place in the Northern Virginia district Reflections art contest and will now head to the states.
"Stronger"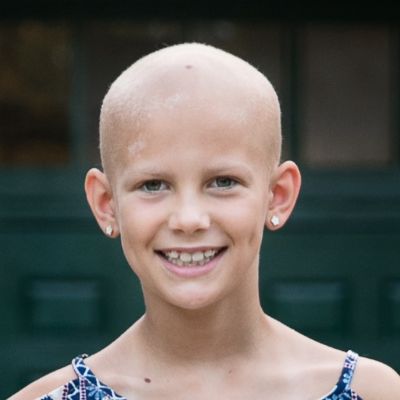 When I look in the mirror, I can see my future within reach and it inspires me to be stronger. My favorite part of the picture is my teddy bear looking in the mirror too, we can overcome our fears together in the future"
Adelaide Flint
First Place, Photography, Intermediate, Fourth Grade
George Mason Elementary School
 "Something Just Like This"
This dance represents each person's indvidual goals and dreams. We each have goals that we want to accomplish, but when we work together, we realize that our goals and dreams are within reach."
Peyton Marcy
First Place, Dance Choreography, Middle School
Seventh Grade, George Washington Middle School
Adelaide and Peyton will now compete against winners from districts all around Virginia. State results are expected in mid-March.
Congratulations to all 16 students who won awards in the Northern Virginia District, two of whom won multiple awards: Saha Irwin of Jefferson-Houston School won three in literature, photography and visual arts and Eliza Gwin of George Washington Middle School won two in film production and literature.
Participants will be recognized at the following upcoming events.
Alexandria Reflections Awards Program & Art Show Opening
Recognizing all Reflections participants
Durant Arts Center, 1605 Cameron St. Alexandria
Friday, March 16
6:30 p.m. – Reception and art viewing, with refreshments
7 p.m. – Award ceremony
The art will remain on display in the gallery through mid-May
NoVa Community College Children's Concert

Recognizing Alexandria's Reflections winners on stage at the concert
Rachel M. Schlesinger Concert Hall and Arts Center, 4915 East Campus Drive, Alexandria

Thursday, March 1
7:30 – 9 p.m.
Recognizing Alexandria's Reflections winners on stage at concert
Complete List of Winners at the District Level
Dance Choreography
Peyton Marcy, Seventh Grade, George Washington Middle School – "Something Just Like This"
First Place, Middle School
George Guryan, Third Grade, Mount Vernon Community School – "Part of Me"
Honorable Mention, Intermediate
Sophia Marcy, First Grade, Douglas MacArthur Elementary School – "Don't Stop Believing"
Director's Award, Primary
Film Production
Alex Eissenstat, Fifth Grade, Mount Vernon Community School – "Can't Quite Reach the Pizza"
Second Place, Intermediate
Eliza Gwin, Sixth Grade, George Washington Middle School – "When He's Within Reach"
Second Place, Middle School
Literature
Eliza Gwin, Sixth Grade, George Washington Middle School – "Within Reach"
Third Place (tie), Middle School
Frealem Bekele, Tenth Grade, T.C. Williams High School – "Destiny Within Reach"
Third Place, High School
Saha Irwin, Second Grade, Jefferson-Houston School – "A Walk Around the World"
Honorable Mention, Primary
Lucy Hunnicutt, Third Grade, John Adams Elementary School – "Within Reach"
Honorable Mention, Intermediate
Music Composition
Jonathan Morgan Petrini, Tenth Grade, T.C. Williams High School – "Reaching"
Honorable Mention, High School
Nora Beekman, Third Grade, Mount Vernon Community School – "I've Been Waiting"
Director's Award, Intermediate
Photography
Adelaide Flint, Fourth Grade, George Mason Elementary School

 

– "Stronger"
First Place, Intermediate
Abigail Altenburg, Sixth Grade, George Washington Middle School

 

– "Family"
Second Place (tie), Middle School,
Lillian Morton, 12th Grade, T.C. Williams High School

 

– "Learning to Walk in Heels"
Third Place, High School
Saha Irwin, Second Grade, Jefferson-Houston School

 

– "Looking Through Twins"
Honorable Mention, Primary
Visual Arts
Saha Irwin, Second Grade, Jefferson-Houston School

 

– "Exploding the Future"
Third Place, Primary
Claudia Cutting, Fifth Grade, Matthew Maury Elementary School

 

– "The Long Journey"
Third Place (tie), Intermediate
Claudia Martino, Eighth Grade, George Washington Middle School

 

– "Las Patronas"
Honorable Mention, Middle School
Ava Benbow, 11th Grade, T.C. Williams School High School

 

– "Outreached Hand"
Honorable Mention, High School