Two students from Patrick Henry Elementary School joined their principal and the Director of Elementary Instruction at the White House on Monday to discuss ways to close the opportunity gap between subgroups in schools.
Isaiah Robinson and William Gomez-Palacios, students from Patrick Henry Elementary School, along with their principal, Ingrid Bynum, and Lisa Piehota, Executive Director of Elementary Instruction, were invited to participate in the My Brother's Keeper (MBK) What Works Showcase.
President Obama launched the My Brother's Keeper initiative in 2014 to address persistent opportunity gaps faced by boys and young men of color and ensure that all young people can reach their full potential. The showcase featured inspiring speakers and highlighted more than 30 organizations committed to doing what works to achieve the MBK goals.
Dr. Nancy Madden, the CEO of Success for All Foundation, an organization that works with schools to improve literacy, was invited to present at the White House on what is working in schools that are closing the achievement gap for children who are from lower socio-economic and diverse backgrounds. Dr. Madden selected Patrick Henry Elementary School as a way of recognizing the commendable work that has been done over the past several years to advance academic achievement.
We were very honored to be asked by the Success for All Foundation to showcase some of the strategies we use during our reading lessons. We have worked hard to implement the program so that it benefits all of our students in a meaningful way.  It is wonderful to have the opportunity to present at the White House and to be recognized for our achievement in reading and our gains over the past four years," said Principal Bynum.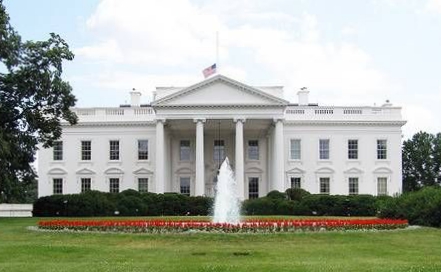 The My Brother's Keeper Task Force and White House Office of Social Innovation, along with the US Department of Education, Campaign for Black Male Achievement, Arnold Foundation, and Results for America hosted the symposium. Principal Bynum, and her students participated in a science fair style presentation of a myriad of innovative programs followed by a discussion about strategies that we are using to close the achievement gap for our children.
My Brother's Keeper is focused on six milestones:
Getting a Healthy Start and Entering School Ready to Learn
Reading at Grade Level by Third Grade
Graduating from High School Ready for College and Career
Completing Post-secondary Education or Training
Every American should have the option to attend post-secondary education and receive the education
Successfully Entering the Workforce
Keeping Kids on Track and Giving Them Second Chances
Learn about the progress being made on these milestones.