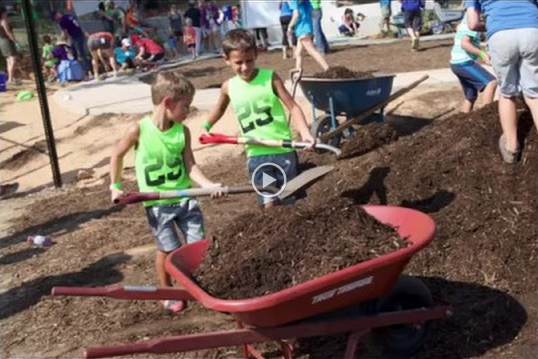 More than 150 teachers, students and community volunteers came together on Saturday to create a REAL School Garden at Matthew Maurey Elementary School.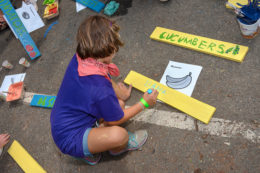 A REAL School Garden is an outdoor classroom that incorporates a three-year teacher training program designed to help improve academics, boost teacher effectiveness and job satisfaction and improve student engagement in their lessons. The garden at Maury will be the first REAL School Garden in the state of Virginia.
Alexandria City Public Schools is excited to begin the work of transforming the Maury schoolyard into an area where all students can play, learn and grow. This project has taken a lot of planning and hard work on the part of the community, ACPS families and our partners. We are glad this hard work is finally beginning to pay off and we look forward to seeing our community come together to collaborate in the Big Dig this weekend," said Clarence Stukes, Chief Operating Officer for Alexandria City Public Schools.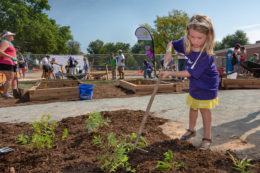 This REAL school garden is one of the first components of the Maury Schoolyard Initiative, a multi-year, multi-phase renovation project to rehabilitate the school's outdoor space and address drainage and runoff issues.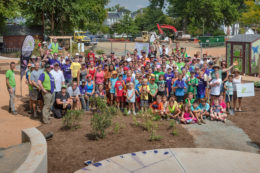 The new outdoor classroom will feature two seating areas, white boards, storage sheds, paved pathways, raised vegetable beds, perennial and herb beds, fruit trees, compost bins, butterfly and wildlife habitats, a weather station and a human sundial. The design also includes an earth science station and rain garden to teach children about erosion and other environmental issues.