Five teachers from ACPS were honored for their work with students with disabilities at the 30th Anniversary Harry Burke and Anne Lipnick reception and awards ceremony on Thursday evening.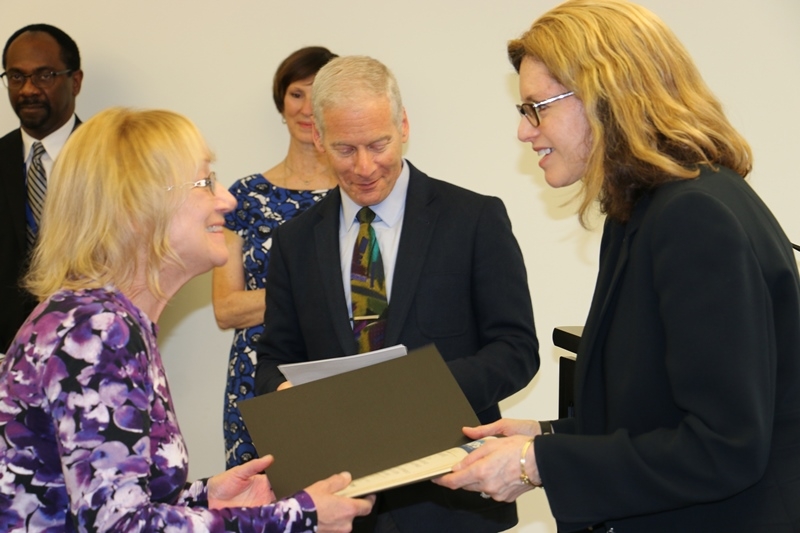 Three teachers received the Harry Burke Award, which acknowledges outstanding achievement in special education. Two more teachers were presented with the Anne R. Lipnick Inclusion for All Award, an honor bestowed upon general education teachers who make superior efforts with inclusive practices that create a sense of belonging in all environments.
These teachers have gone above and beyond what is expected of them and we are proud to acknowledge and honor the work they do with our students quietly and unassumingly every day. We are lucky to have them as part of our ACPS team," Superintendent Alvin L. Crawley said.
Seamus O'Connor, a special education teacher at T.C. Williams High School was awarded the Harry Burke Award at the secondary level, while Stephanie Perkins, a special education teacher at Cora Kelly School for Math, Science and Technology, was awarded the same award at the elementary level. Da'mon Smith, a paraprofessional at Matthew Maury Elementary School was awarded the Harry Burke Award for Paraprofessionals.
Accepting the award on his behalf, Judith Haskins, an also an ACPS employee, said he was unable to attend because he was committed to helping a student with disabilities that evening and was afraid he would let him down if he prioritized receiving his own award over his promise to the student.
Da'mon has a strong ability to understand student needs, works as a team member and scaffolds instruction so students are able to access the curriculum," his nominee said.
Making the award to O'Connor, Jeff Zack, Special Education Advisory Committee Chair, said he felt deeply grateful to him for personal reasons for working so closely with one of his sons.
"We want to recognize the quality of our special education teachers. They are a very special group of people and are essential to the happiness and progress of our students. I have first-hand experience of O'Connor's work in particular and I know he truly deserves this award," Zack said.
Perkins was commended for her outlook and 'we can do it' attitude by her nominees.
"This is the theme of her approach to instruction, no matter the challenge. Every day is another opportunity for a new beginning to support her students' academic success," her nominee said.
Cheryl Nelson, a teacher at Francis C. Hammond Middle School, was given the secondary level Anne Lipnick Award for Inclusion for placing the needs of students first in every decision she makes. Lemore Fritz, a teacher at John Adams Elementary School received the same award for the elementary level.
Lemore's positivity and caring manner welcome even the most marginalized. She breaks down barriers that prevent full access to the curriculum," one nominee said.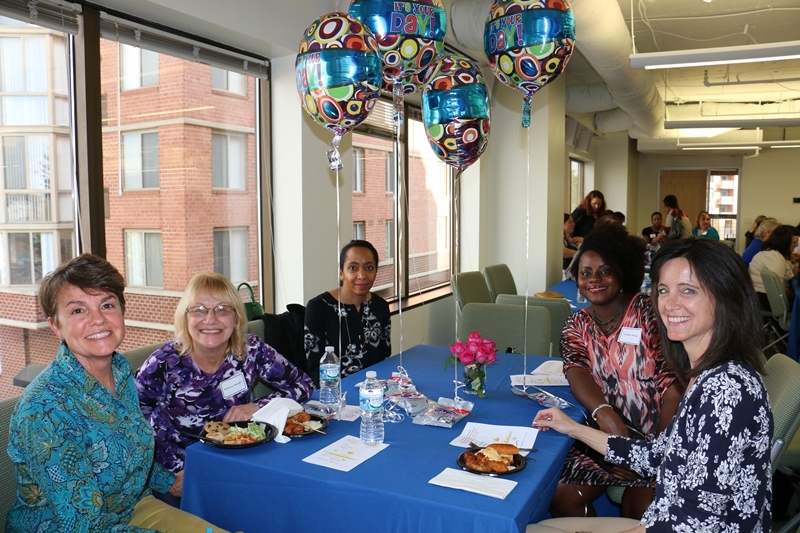 Multiple principals and administrators came out to support their staff who had been nominated for awards.
Harry Burke developed programs to return special education students from private placements back into the public schools in Alexandria. He also implemented highly successful and acclaimed programs to mainstream students from the Alexandria Developmental Center into T.C. Williams High School so that they could learn alongside their peers.
Anne Lipnick was a social worker and parent support specialist who advised families of children with disabilities in ACPS. As the director of the Special Education Parent Resource Center for more than 10 years, Lipnick counseled innumerable families navigating the emotional, social and educational hurdles that accompany having a child with special needs. She was a strong supporter of inclusion of people with disabilities in both the general education environment and community at large.
View more photos from the Harry Burke and Anne R. Lipnick Inclusion for All award ceremony.