en español (PDF) | አማርኛ (PDF) | بالعربية (PDF)
More Stories from the Week:
Join the Alexandria Soccer Association After School Leagues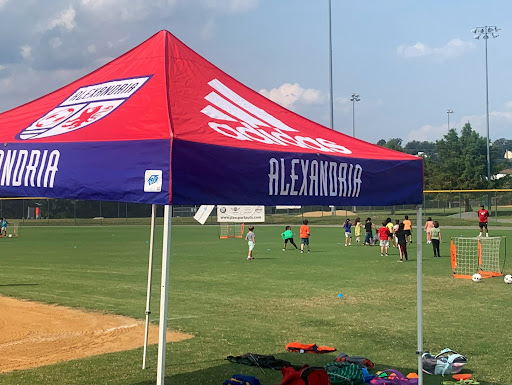 It is time to fall back into soccer after-school for ACPS students.The Alexandria Soccer Association (ASA) in partnership with Amazon will be sponsoring Access4All After School Leagues for the coming year. ASA will be hosting free leagues this fall at Cora Kelly School for Math, Science and Technology, William Ramsay Elementary School, Francis C. Hammond and George Washington middle schools, and Alexandria City High School.
The After School Leagues will host more than 1,000 participants in 2021-22 and will help ensure that children get a daily hour of physical activity as recommended for five to 18-year-olds. Support from the ASA Community Fund, along with Amazon's partnership will provide professional coaching, equipment, new jerseys, and league play at each school, provided to players and their families at no cost. 
ASA remains committed to ensuring that all children have access to high-quality soccer programming regardless of their ability, education or socioeconomic status. These types of school programs help introduce children to soccer as a great way to get outdoors and exercise while removing the cost barrier that may prevent some children from participating.
Listed below are the schools and times for Access4All After School Leagues:
George Washington Middle School: Mondays, 3:20-4:10 p.m.

Cora Kelly: Tuesdays, 2:35-3:45 p.m.

William Ramsay: Wednesdays 2:35-3:45 p.m.

Francis C. Hammond Middle School: Thursdays, 3:20-4:10 p.m.

Alexandria City High School: To be determined
Students who are interested in participating can contact Johnatan Nunez at jnunez@alexandria-soccer.org to get sign-up information (se habla español e inglés)! 
Reminder: Back to School Forms Due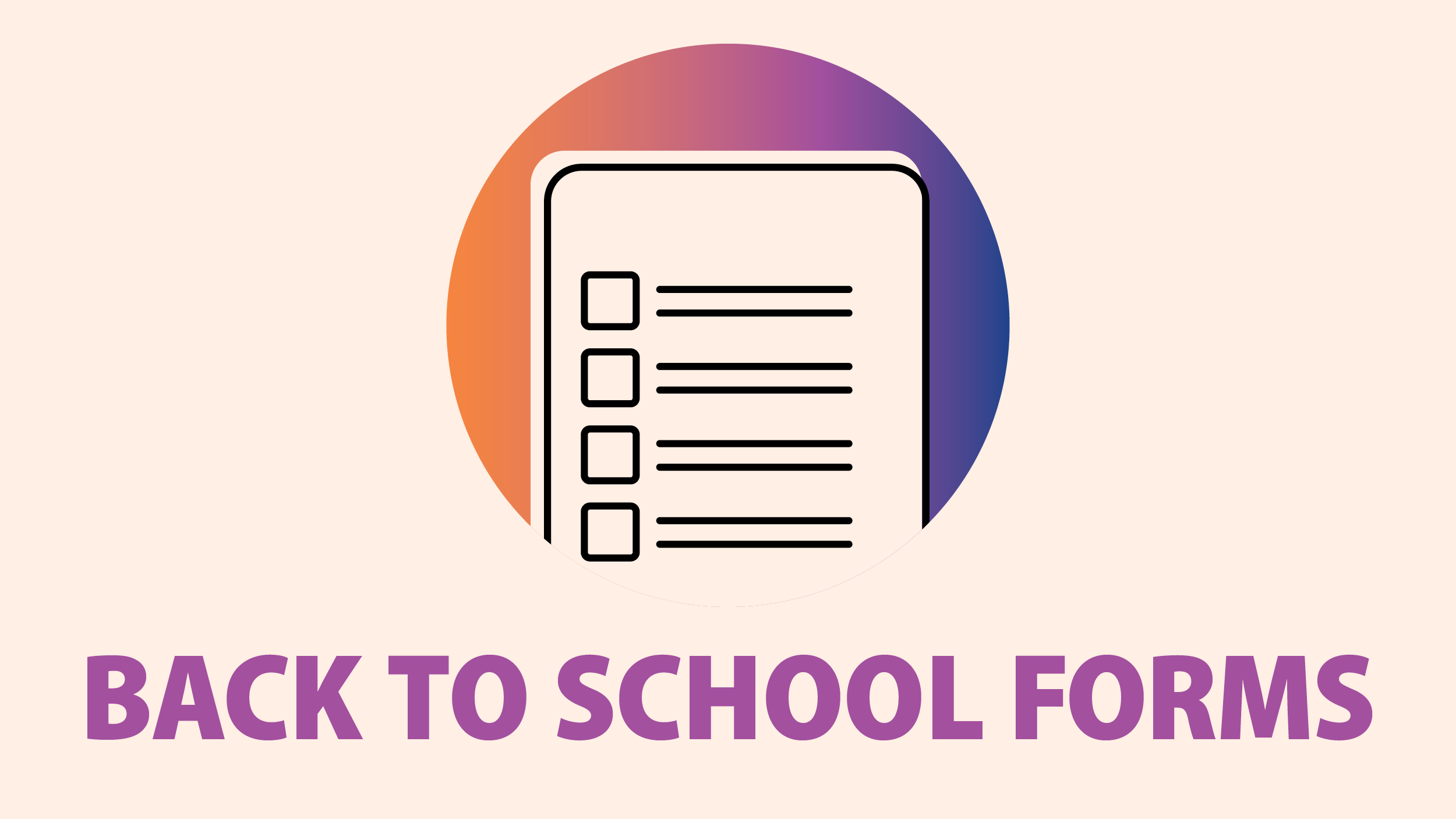 This year, ACPS has gone green! Instead of paper forms, families can save time by completing their student's Back to School forms in PowerSchool Parent. Back to School forms are vital because these provide ACPS with updated emergency contact information and health information for your student. If you have more than one child, you will need to complete a separate form for each student. 
Back to School forms were due by September 15. If you have not yet submitted forms for your student(s), please do so as soon as possible.
See the instructions for completing your Back to School Forms.
If you need to create your PowerSchool Parent account, you may find it helpful to watch the instructional video on the ACPS website. 
Having issues with logging in to PowerSchool or completing the forms? Fill in our PowerSchool Help Form and ACPS Tech Services will be in touch.
Celebrating Our Diversity During National Hispanic Heritage Month and Beyond
Each year, we celebrate Hispanic Heritage Month (HHM), Sept. 15-Oct. 15, by honoring and recognizing the contributions of Hispanic Americans to our culture and the long and important presence of Hispanic and Latino Americans in America.
Hispanic Heritage Week was first proclaimed by President Lyndon B. Johnson in 1968. The commemorative week was expanded to cover a 30-day period from Sept. 15 to Oct. 15 by President Ronald Reagan in 1988. It was enacted into law the same year.
Sept. 15 was selected as the start date because it is the anniversary of the declaration of independence of five Latin American countries: Costa Rica, El Salvador, Guatemala, Honduras and Nicaragua. Mexico, Chile and Belize celebrate their independence days on September 16, September 18, and September 21, respectively.
During HHM, communities celebrate the achievements and contributions of Hispanic and Latino Americans with community festivals, government-sponsored activities and educational activities for students.
See a glimpse into Mount Vernon Community School kicking off the month-long celebration:
Video: Celebrating Hispanic Heritage Month
K-2 Family Literacy Night Webinar
Join ACPS Thursday, Sept. 30 to learn about K-2 literacy resources available across the school division and how families can help literacy flourish at home and throughout our community.
Also, save the date for the Intermediate-Grade Literacy Night coming Nov. 4!
Alexandria City High School's Parker-Gray Memorial Stadium Opens for 2021-22 Titan Football Season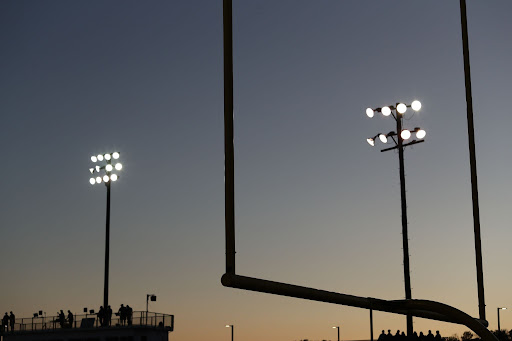 It is Friday night lights as Alexandria City High School (ACHS) hosts the first home game of the Titan football season against Justice High School in the newly renovated Parker-Gray Memorial Stadium today at 7 p.m. The multi-use stadium awaits a few finishing touches, however, it is now open for fall sports and features new amenities, including an eight-lane running track, new scoreboard, new artificial turf, egress safety lighting, new concessions building and restrooms, ticket booth, and, most notably, lights for the first time in ACHS history.
On Saturday, Sept. 18, ACPS will host the Athletic Hall of Fame Induction Ceremony. The newest inductees will join the Hall of Fame and be recognized for their outstanding achievements as individual athletes, coaches, teams, and friends of ACPS. Members of the Hall of Fame have contributed to the integrity, promotion and growth of athletics at the high school level, and have represented ACPS with high standards of citizenship and character.
Vaccine Clinics for Students and Staff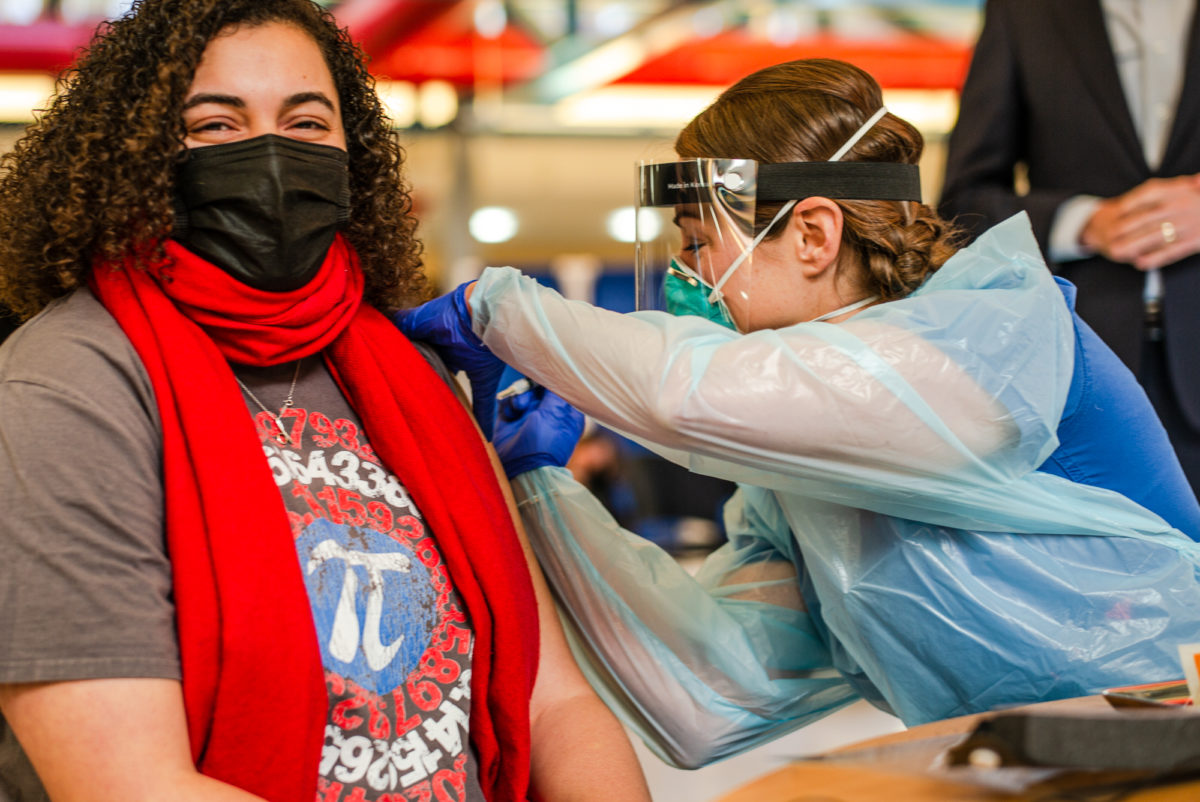 The Alexandria Health Department will hold a vaccine clinic at Alexandria City High School (ACHS) on Saturday, Sept. 25:
COVID-19 Vaccination Clinic at Alexandria City High School, 3330 King St.
Saturday, Sept. 25, 9:30 a.m. to 1:00 p.m.
Walk-ins are welcome for either vaccine. Have questions? Call 703-746-4988.
Additionally, there are vaccines available at the City of Alexandria's Teen Wellness Center which is located at the ACHS King Street Campus. Community members can find additional vaccine clinics in Alexandria on the City of Alexandria COVID-19 Vaccines webpage.
School Board Candidate Events
The Alexandria Council of PTAs (PTAC) works to make every child's potential a reality by engaging and empowering families and communities to advocate for all children. Alexandria PTAC will be hosting two events in October to help the community get to know the School Board candidates: 
Meet and Greet:

Oct. 2, 2021 at 4 p.m. on the William Ramsay tennis courts, 5650 Sanger Ave. in Alexandria.




Come join and informally talk with the School Board candidates, get to know their platform and ask questions. This event is outdoors and masks are encouraged.

Virtual School Board Forum:

Oct. 13, 2021 at 7 p.m.




Come hear from each of the school board candidates. This virtual event will also include breakouts by district. For interpretation services (Amharic, Arabic, Spanish),

pre-register by Oct. 1

.
Find candidate bios and more information for both events on the Alexandria PTAC website.
Celebrating the Parker-Gray School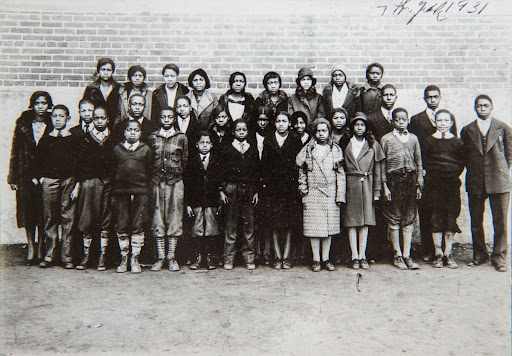 A virtual celebration of the legacy of the Parker-Gray School in Alexandria put the focus on the event theme, "How Far Have We Really Come?" 101 years later. The program showcased the school and how it came about as the Black community made its voice heard concerning their need for educational opportunities.
"We are not celebrating a building… but rather a generation of students, educators who changed the world in so many ways," said Alexandria Mayor Justin Wilson. 
The program included Eugene Thompson, former director of the Alexandria Black History Museum, as the master of ceremonies, and featured reflections from Julian "Butch" Haley, Jr., chairman of the Alexandria African American Hall of Fame, Alexandria Libraries Executive Director Rose T. Dawson, as well as Parker-Gray alumni Frances Colbert Terrell (1961) and Cheryl Lewis Hawkins (1971) and Alexandria City High School student Abenaa Buabeng.
ACPS leaders who spoke as part of the program echoed comments made during the reflections about the inequities in education that exist in Alexandria today.
"We've moved the promise of integration forward, but haven't dismantled the systems that continue to subjugate us, deny us and ignore us," ACPS School Board Chair Meagan Alderton emphatically noted, adding, "That is our work moving forward."
"Achievement and opportunity gaps stem from systemic racism… it is not the color of their skin," added ACPS Superintendent Dr. Gregory C. Hutchings, Jr. in looking at education in the 21st century. He said that replacing two school names that had ties to a racist past is far from enough, and much more needs to be done to achieve Equity for All.