en español (PDF) | አማርኛ (PDF) | بالعربية (PDF)
This Week's Headlines:
---
Dear ACPS Families and Community,
First, I would like to welcome you back to virtual learning and wish you all a happy and healthy 2021. I hope you have been able to enjoy this most unusual of holiday seasons and that you were able to spend some quality time connecting with your loved ones, near and far, even if not in person.
With information now regularly coming out about vaccination programs, we feel optimistic about 2021. This week we learned that K-12 staff will be eligible for the vaccine in Phase 1b of the Virginia Department of Health's COVID Vaccination Response plan. We will be sharing updates on vaccination availability for staff and students as we learn more from the Alexandria Health Department. That said, we are keeping a close eye on our city's health metrics and remain in daily contact with the Alexandria Health Department. Our cases have been rising in our city and our state. On Monday, Jan. 11, I will provide an update on our decision for our first cohort of students from our Citywide program on the Jan. 19 return to school. Each Monday, I will reassess the situation according to our decision matrix, based on community health metrics, staffing and capacity. I will also publicly share our decision regarding any necessary adjustments to our timeline for phasing students and staff into our school buildings.
During the winter break, we have been continuing to work hard and collaborate on preparations to pivot into our hybrid learning approach. Schedules are being finalized and a reopening decision matrix has been created to assist our community with understanding our decision making process. In addition to our decision matrix used for weekly updates, we will be providing families who opted for hybrid learning with your child's hybrid schedule two weeks before their scheduled start date. The hybrid schedule will also include whether your student's teacher has indicated if they are able to return in person or remain virtual. At that point, we will also reopen the Family Choice Form in PowerSchool for hybrid families to allow you to adjust your hybrid decision if needed based on teacher in-person/virtual status, community health metrics, vaccination timelines and/or identification of the new strain of the virus in the U.S. 
As you know, it is important that we keep our staff and students together during this transition, which requires us to be extremely innovative and accommodating with both family and staff needs. It is a complicated task; however, we are confident that we will be able to keep our staff and students together. In order for this to work efficiently, it will require flexibility and some understanding that at this time we cannot replicate the educational experience we had before the pandemic. However, we will provide the best educational environment feasible for students in our hybrid learning environment and for those in our virtual learning environment. The social, emotional and academic needs of our students remains a top priority for us in ACPS. 
As we embark on our 2021 journey, we must remain collaborative, communicative and keep you informed as we navigate these uncharted waters. Please stay safe, engaged and practice social distancing so we can minimize our community spread in the city of Alexandria and beyond. 
Dr. Gregory C. Hutchings, Jr.
Superintendent of Schools 
Reopening Decision Updates to Come Each Monday
ACPS and the Alexandria Health Department (AHD) have developed a reopening decision matrix that combines three main metrics into one chart: community transmission rates, data on positive cases, and levels of school division impact. The goal is to provide this matrix so families can understand our decision making for the phased reentry plan. 
This matrix will be posted on the ACPS website and will be updated each Monday with the new metrics. Using the data in this matrix, each Monday ACPS will share an update on our reentry plans on the website homepage. This information will also be shared via ACPS Express in our regular Wednesday edition. 
View the Reopening Decision Matrix.
VIDEO: Learn how the Reopening Decision Matrix works: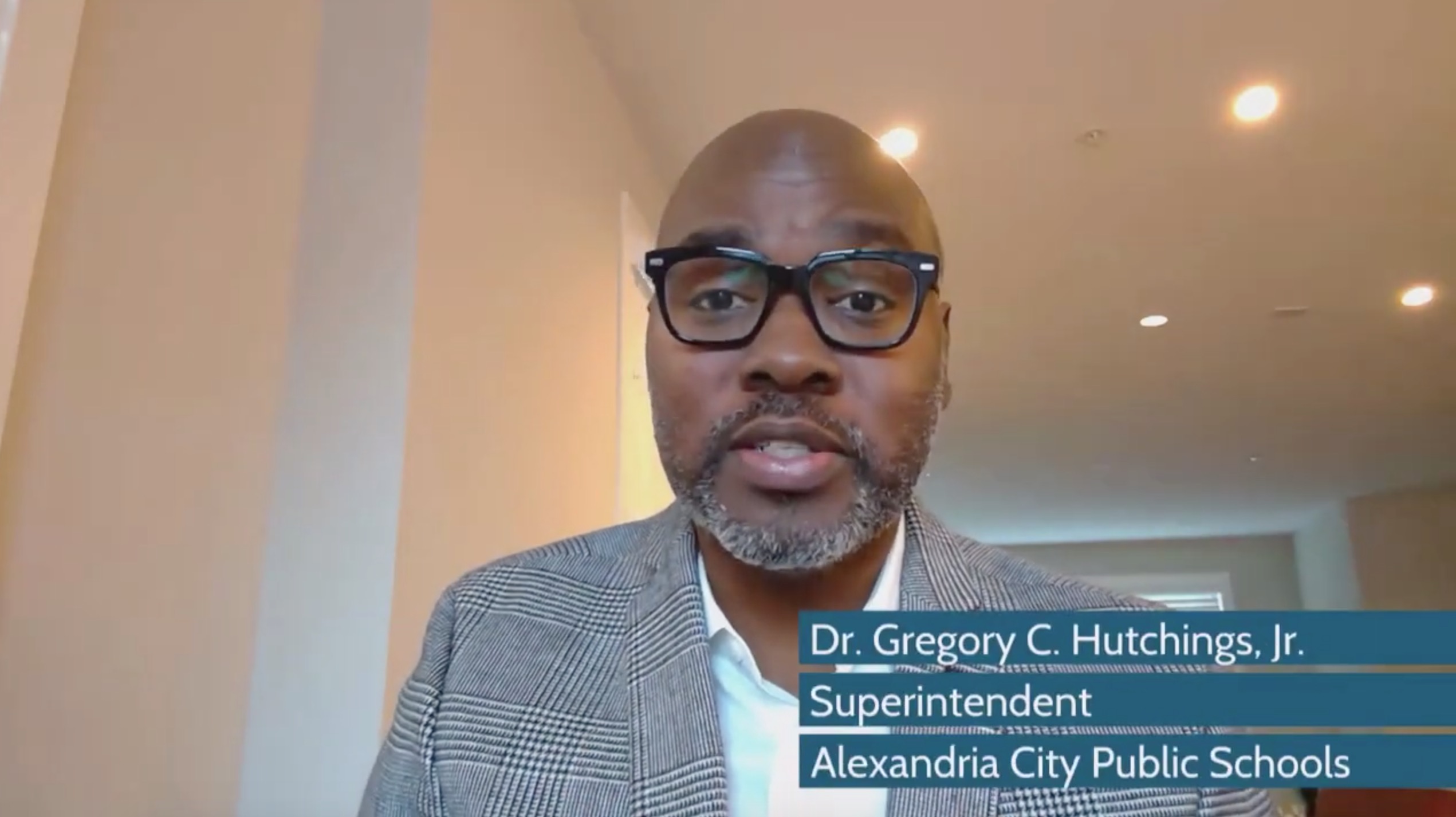 The scheduled return of our students to our school buildings on Jan. 19 (per the updated timeline shared with the School Board) is dependent on these community health metrics, staffing and capacity.
Family Choice Form Results
Thank you to those families who responded to the Family Choice Form before winter break. ACPS had a response rate of 83%, which means that the families of more than 12,000 students took the time to complete the form in PowerSchool Parent Access. 
Overall, families of 59.5% of our students opted to remain virtual (this includes the 17% of students whose families who did not complete a form, and are listed as virtual by default).
Differences were seen across race/ethnicity with 53% of white students, 42% of Hispanic and 27% of Black students opting for hybrid. Differences were also seen across grade levels with higher rates of hybrid selected for the youngest students. There were also wide differences by school, with 68% of George Mason Elementary School families opting for hybrid compared to 26% at Patrick Henry K-8 School.
We know that many factors — including rising community health metrics, vaccination timelines and identification of a new strain of the virus — may mean your choice has changed since December. Please stay tuned for more information regarding the option to update your preference on the Family Choice Form in the coming weeks.
See more information in the superintendent's reopening update presentation (PDF) to the School Board on Jan. 7.
Resources to Help You Talk With Your Children About Wednesday's Event at the Capitol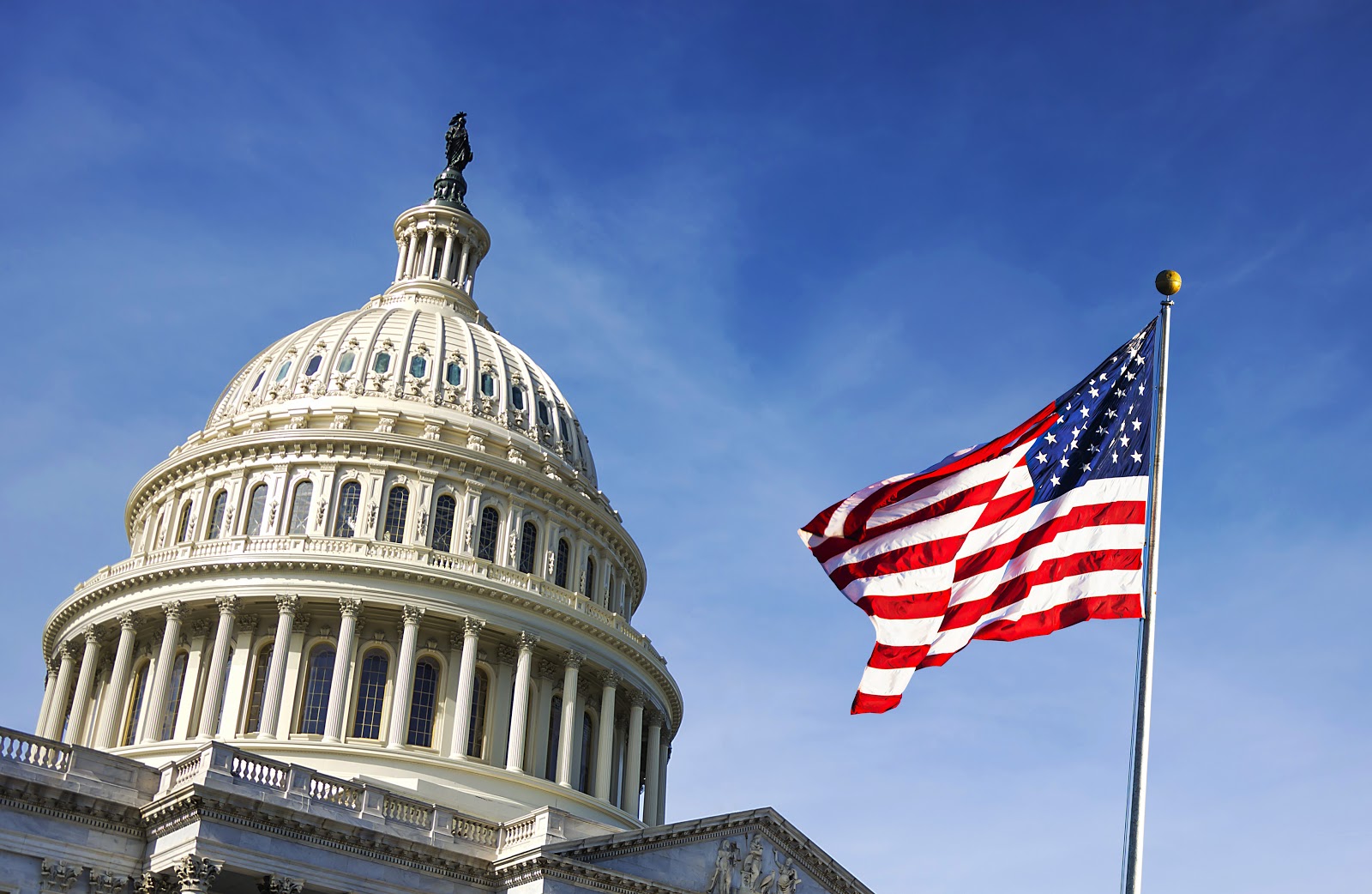 Following Wednesday's civil unrest in DC, our teachers and support staff have taken time to ensure the social and emotional health of each of our students. 
Below are some resources we have been using in the classroom, which families may also find helpful as we all try to process what has happened.
Education Week: Caring for Students in the Wake of a Tragic News Event
Common Sense Media: How to Talk to Kids About Violence, Crime, and War
Teaching Tolerance: When Bad Things Happen (Toolkit)
ASCA: Helping Students in Troubling Times
Routine Immunizations Reminder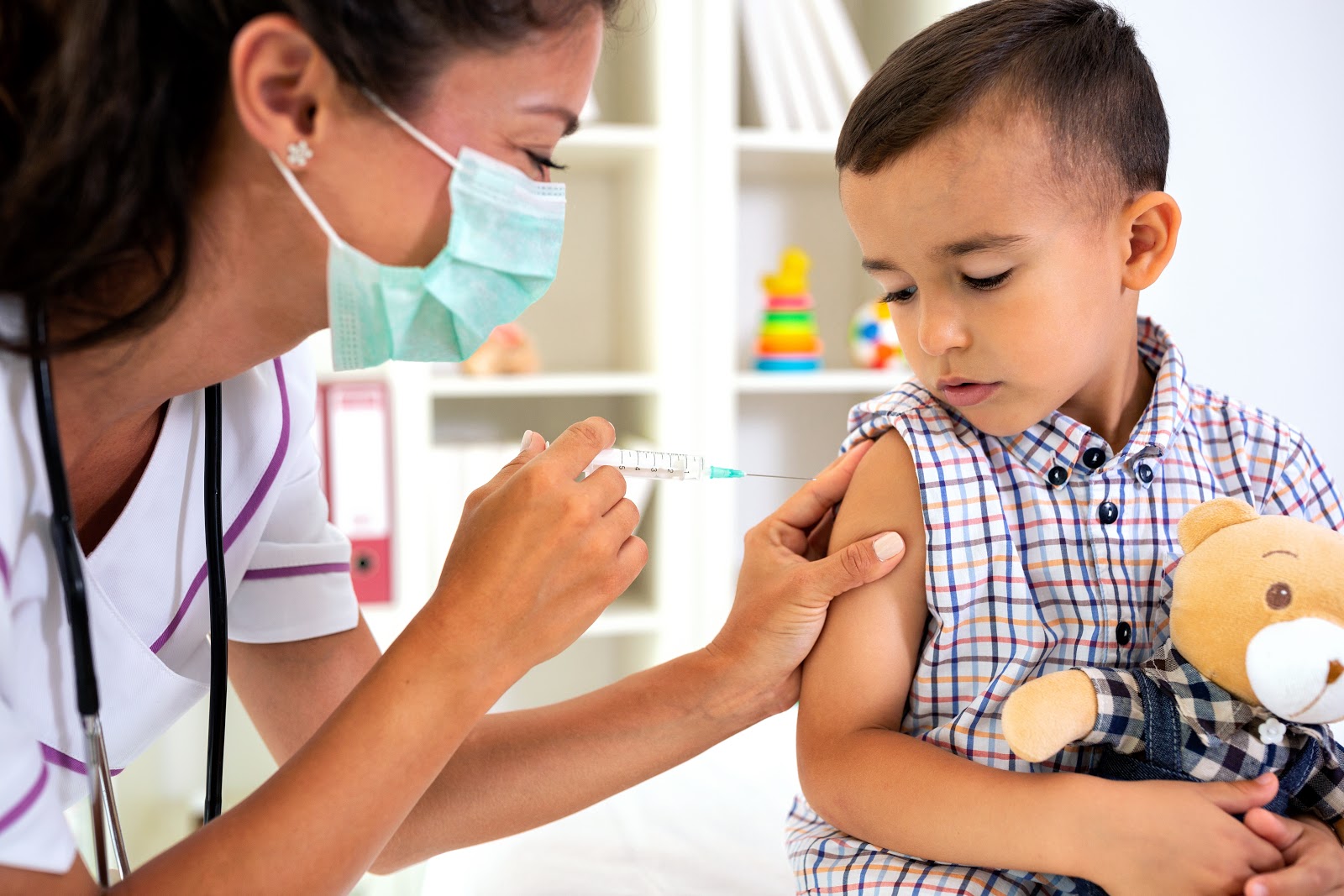 As we prepare to start welcoming students back into school buildings, please ensure that your child is up-to-date with routine grade-level vaccinations. See the Virginia Department of Health's Immunization Requirements. 
Options for routine childhood vaccinations include: 
Neighborhood Health


Multiple locations: provides medical, dental and mental health services on a discounted sliding fee scale

The Teen Wellness Center at T.C. Williams High School King Street Campus


Students 11 years and older are eligible for the Tdap vaccine. All other services are available free to students 12 and older. 

Your student's pediatrician
New Round of Pandemic Electronic Benefit Transfers Coming
Good News! The federal government is launching a new round of Pandemic Electronic Benefit Transfers (P-EBT). 
We want to make sure that every family that qualifies for P-EBT knows how to apply for and access this valuable benefit that can be used to purchase groceries anywhere that SNAP is accepted.
Already have a card?

If you received the P-EBT benefit in October 2020, you do not need to do anything. Additional funds will automatically be loaded to your existing card soon.

Lost your card?

Please call 1-866-281-2448 for a replacement. Please note, ACPS does not distribute the cards.

Applied for Free and Reduced Price Meals after Sept. 21, 2020?

If you completed the application for Free and Reduced Price Meals and received a letter to say your application was successful, then your card will be mailed to you soon. No further action is necessary.

Circumstances changed?

If your financial situation has changed, or if you enrolled in ACPS after Sept. 21, 2020, then you may now qualify for this benefit. To see if you qualify for the P-EBT, you need to complete a Free and Reduced Price Meal application. Please

complete the application form online

before Jan. 13, 2021 or pick up a paper application from one of our food distribution sites. You can return this by mail or to a member of staff at a distribution site by Jan. 13, 2021. If you need assistance filling out this form, please contact our

Virtual PLUS+ Helpline

.

Know someone who could benefit?

If you know of a family that may qualify, help us spread the word by sharing this message with them.
See our answers to Frequently Asked Questions about P-EBT.
Last Chance for Students to Submit Entries for New Names for T.C. and Maury

Today is the last day for students to submit an essay or poster for the renaming of T.C. Williams High School and Matthew Maury Elementary School. Learn more about this process.
Next week, we will launch a Community Poll to allow community members and staff to show their preferences from among the student submissions or to submit additional naming options. 
VIDEO: The Process of Choosing New Names for T.C. and Maury
School Board Votes to Appoint Alderton as Chair for 2021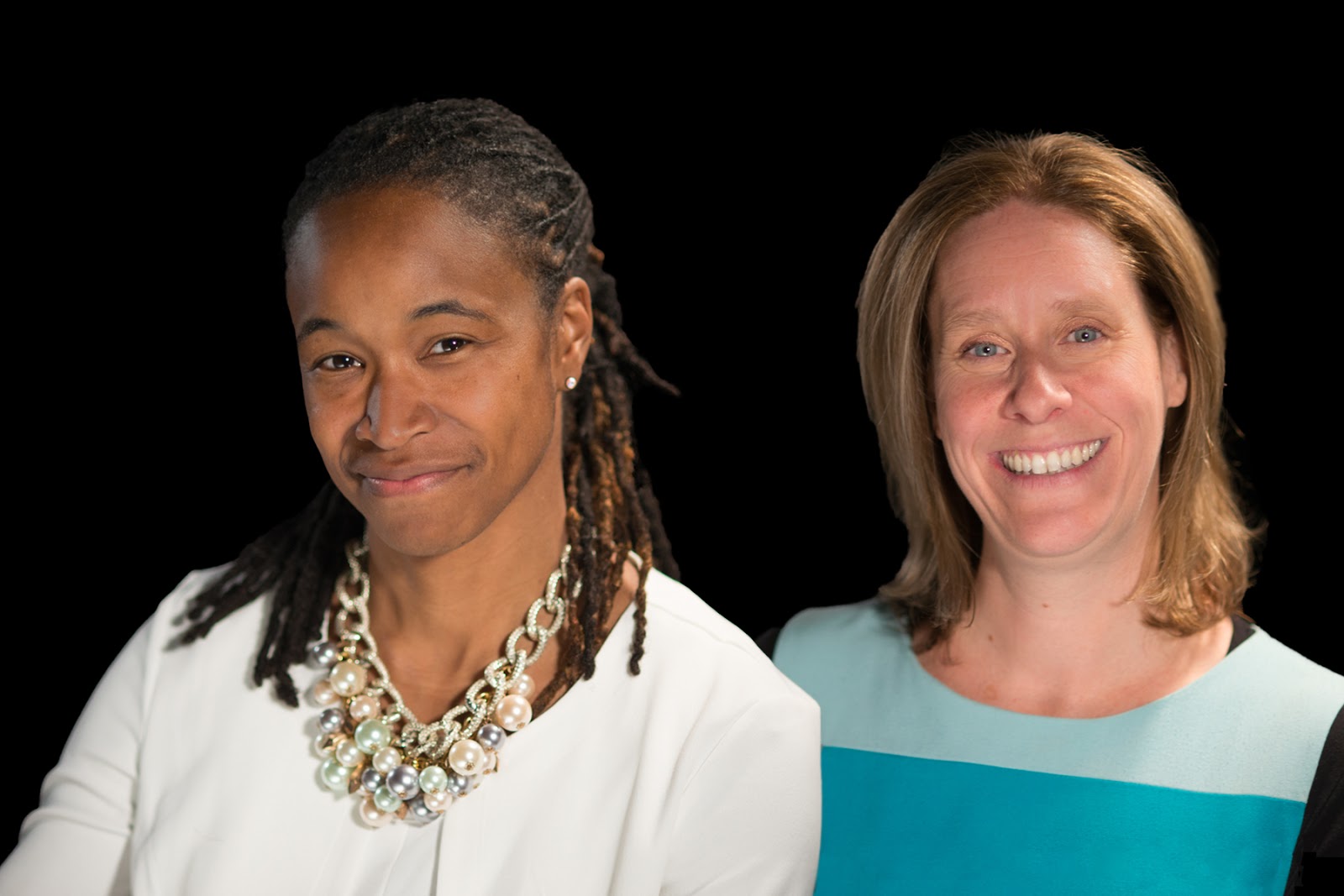 The Alexandria City School Board has voted to appoint Meagan L. Alderton to the position of chair of the Board and Veronica R. Nolan to vice chair of the Board for this year.
Alderton was first appointed to represent District C of the School Board in Nov. 2018 and will be the second African American female to be appointed to the role of Board chair in the history of Alexandria City Public Schools. She follows in the footsteps of Shirley Tyler who was the first African American Board chair from 1980-82. Tyler worked closely with Ferdinand T. Day, who, in 1964, became the first African American to hold the position in the Commonwealth of Virginia — just 10 years after the Brown versus Board of Education decision. 
Superintendent Proposes an Efficient Combined-Funds Operating Budget Aimed at Recovery, Retention and Reigniting
ACPS Superintendent Dr. Gregory C. Hutchings, Jr. has proposed a combined-funds operating budget for FY 22 that aims to focus on recovering strongly from the dual impact on education of the COVID-19 pandemic and the reemergence of issues surrounding racial inequity.
The combined funds budget of $320.59 million will support an instructional program focused on recovering from learning losses, recruiting and retaining quality staff, and reigniting a love of teaching, learning and leadership. In addition, the comprehensive financial blueprint provides for the resources and support necessary to continue the division's efforts to keep racial equity at the heart of all work.
Read more about the proposed budget.
Board Approves Fiscally Responsible Capital Improvement Program
The Alexandria City School Board has approved a 10-year Capital Improvement Program (CIP) budget that allows ACPS to continue to modernize its buildings and technology, while also taking the current economic climate into consideration.
The Approved FY 2022-2031 CIP Budget, which totals $551,483,000, provides funding for technology upgrades, online and physical textbook materials, and the expansion of the T.C. Williams Minnie Howard Campus as part of The High School Project. This will keep ACPS on target with its program to expand seating capacity at the high school level, while also ensuring schools stay up-to-date with technology needs that have been highlighted over the past year. 
The School Board approved funding for urgent building repairs such as HVAC, roof, safety and security upgrades. However, the modernization of George Mason Elementary School and Cora Kelly School for Math, Science and Technology were deferred by one year in light of the current economic forecast. The modernization of the ACPS Transportation Facility will also be deferred by one year, and a new ACPS school and modernization of Matthew Maury Elementary School will be deferred by two years.
Read more about the approved CIP budget.
ACPS Appoints a New Executive Director of Facilities & Operations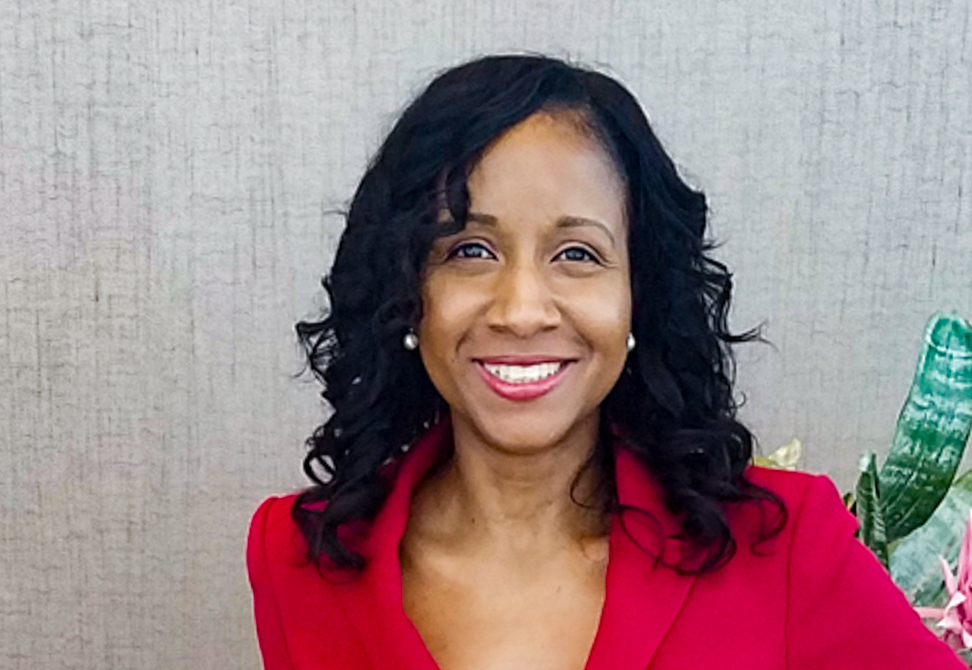 ACPS is delighted to announce the appointment of Dr. Alicia Hart as the new Executive Director of Facilities and Operations.
Dr. Hart has been with ACPS since Dec. 2019 in the role of director of educational facilities.
FOOD ACCESS
ACPS has multiple distribution meal site locations throughout Alexandria for all ACPS students and children over the age of two. See a map of food distribution locations.
GRAB-AND-GO MEAL LOCATIONS:
Grab and Go breakfast and lunch meals are available Mondays, Wednesdays and Fridays between 7:30 a.m. and 12 p.m. at the following locations:
William Ramsay Elementary School
5700 Sanger Avenue, Alexandria, VA 22311
Francis C. Hammond Middle School
4646 Seminary Road, Alexandria, VA 22304
Cora Kelly School for Math, Science and Technology
3600 Commonwealth Avenue, Alexandria, VA 22305
Jefferson-Houston PreK-8 IB School
1501 Cameron Street, Alexandria, VA 22314
Mount Vernon Community School
2601 Commonwealth Avenue, Alexandria, VA 22305
Patrick Henry K-8 School
4643 Taney Avenue, Alexandria, VA 22304
T.C. Williams High School
3330 King Street, Alexandria, VA 22304
And available on Mondays, Wednesdays and Fridays at our "Pop-Up" sites located at:
Mason Apartments at 75 South Reynolds Street, Alexandria, VA 22304
10:45 to 11:15 a.m.
Brent Place Apartments at 375 South Reynolds Street, Alexandria, VA 22304
11:20 to 11:50 a.m.
Ruby Tucker Family Center at 322 Tancil Court, Alexandria, VA 22314
10:45 to 11:15 a.m.
Community Lodgings at 607 Notabene Drive, Alexandria, VA 22305
10:45 to 11:15 a.m.
Old Towne West Apartments (parking lot) at 500 South Alfred Street, Alexandria, VA 22314
11:20 to 11:50 a.m.
Corner of Florence Drive and Four Mile Road, Alexandria, VA 22305
10:45 to 11:15 a.m.
The Fields at 4309 Duke Street, Alexandria, VA 22304
10:45 to 11:15 a.m.
Bennington Crossing Apartments at 441 North Armistead Street, Alexandria, VA 22312
11:30 a.m. to noon
2727 Duke Street (behind Bank of America), Alexandria, VA 22314
10:45 to 11:15 a.m.
NO SIGN UP OR REGISTRATION IS REQUIRED TO RECEIVE MEALS.
NOTE: No food distribution will occur on Tuesdays or Thursdays. The limited days for distribution is to support the practice of social distancing and to limit social gatherings. Meals for two days will be provided on Mondays and Wednesdays, and meals for three days will be provided on Fridays.
Other Food Resources in the City of Alexandria:
For food pantry locations and schedules in Alexandria, visit www.hungerfreealexandria.com or call ‪703-662-1067.
Questions? Or Need Translation?
Send us your question in Spanish, Arabic or Amharic:
Text ACPSMEALS to 797979 (English and Spanish)
Call or text 703-927-6866 (Amharic)
Call or text 703-927-7095 (Arabic)
OR
Call the FACE Center's Bilingual Parent Information Lines, available Monday-Friday, from 9 a.m. to 1 p.m.:
For Spanish/English, call 571-775-9719
For Amharic/English, call 703-927-6866
For Arabic/English, call 703-927-7095
SAFETY REMINDER: Please remember to observe social distancing practices while at the food distribution site by maintaining six feet of personal space between you and other families or individuals.
Anyone exhibiting symptoms of a respiratory illness like fever, runny nose, sore throat, coughing or difficulty breathing on the day of food distribution or in the previous 24 hours should not visit a food distribution site but call a health care provider instead. If you do not have a primary care physician and are not enrolled in a clinic, you may CALL an urgent care center or emergency room.
UPDATES FROM THE ALEXANDRIA HEALTH DEPARTMENT
For all updates, see www.alexandriava.gov/Coronavirus.
HEALTH REMINDERS
Don't Feel Well?
Contact your primary health care physician. Don't have insurance? Contact Neighborhood Health at 703-535-5568.
---
Have questions, concerns or feedback? Contact us.