en español (PDF) | አማርኛ (PDF) | بالعربية (PDF)
Day 108 — Preparing for Fall
Last Friday, we submitted the Virtual PLUS+ model that ACPS will be implementing for the fall semester to the Virginia Department of Education, as required.
This moment was the culmination of months of intense work by so many and I would like to personally take a moment to thank all involved for their vision, integrity and passion. Had it not been for the input of our staff, our community partners, our families and our students, Virtual PLUS+ may not have been the high quality, comprehensive approach that we can be proud of and have confidence in.
Today, I am delighted to share a couple videos in our "Virtual PLUS+ Day in the Life" series outlining a typical day for an ACPS student. This week, we are focused on pre-K and elementary learning experience. Next week, we will highlight middle and high school learning experiences. You will find more details that will help you understand our vision for virtual learning. Please take time to watch our school leaders providing you an overview of what your child will experience in Virtual PLUS+.
I also wanted to touch on the topic of learning pods today, as many of our school principals have received multiple requests for specific class placements to accommodate these private arrangements. I acknowledge that families are creating these options to manage child care needs and to support academic growth, and I do not discourage families from finding the best options that suit their family's needs. However, we are unable to accommodate these learning pod classroom placement requests because they do not align with our school division's principles of equitable access to education for all, as outlined in the 2025 Strategic Plan: Equity for All. Therefore, schools are not able to reconfigure class placements for this purpose. Furthermore, we have designed the common curriculum to ensure that, regardless of classroom placements, students will be learning the same content at a similar pace throughout the school division. I am confident that Virtual PLUS+ is a comprehensive educational strategy that eliminates the need to seek this kind of private tutoring. We have had many lessons learned from our spring and summer virtual experiences. Specifically, we have refined our learning approach to include both whole group, small group and one-on-one instructional opportunities for our students to keep them engaged in our Virtual PLUS+ learning experience. 
Another critical piece of the puzzle that is necessary to ensure equitable learning in ACPS is access to food. Food insecurity is a major concern and our School Nutrition Services team has worked tirelessly since we closed our buildings on March 13 to provide nutritious meals to our vulnerable families. In September, there will be some important changes as we transition from the Summer Meals Program to the National School Lunch Program. Throughout the summer, we have been able to provide free meals for all children ages 2-18 in Alexandria. However, starting Sept. 8, only enrolled ACPS students will be eligible for food. Families will be sent by mail and email an ACPS Digital Meal Pass that will need to be used at food distribution sites. Please be sure to read the instructions below and take the action necessary to ensure your student has access to the food program.
As we now begin the countdown to the first day of the 2020-21 academic year on Sept. 8, we have much to be excited about and we look forward to welcoming our students and staff in a few weeks!
Stay safe, stay healthy, stay informed.
Sincerely,
Dr. Gregory C. Hutchings, Jr.
Superintendent of Schools
Take a Look at the Virtual PLUS+ School Day
Today, we are sharing the first two videos of a series that will help explain what learning will look like in the fall. The first two videos explain the daily schedules of a pre-K student and an elementary school student. 
Videos on middle school and high school schedules, plus child care options and access to food will be added to this series next week.
A Day in a Life of a Preschool Student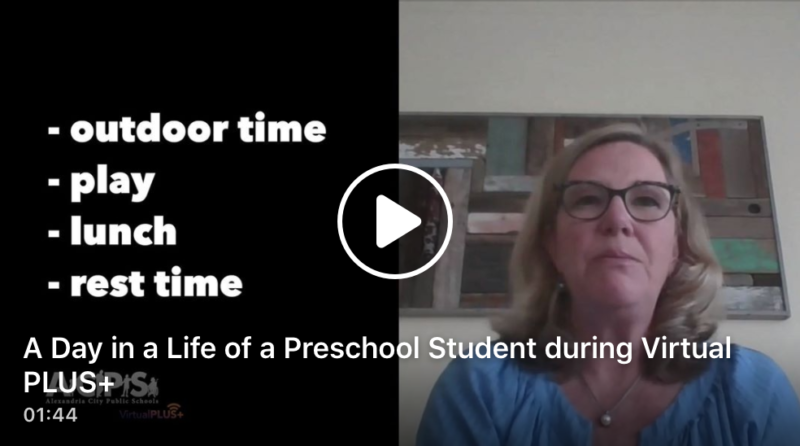 A Day in a Life of an Elementary Student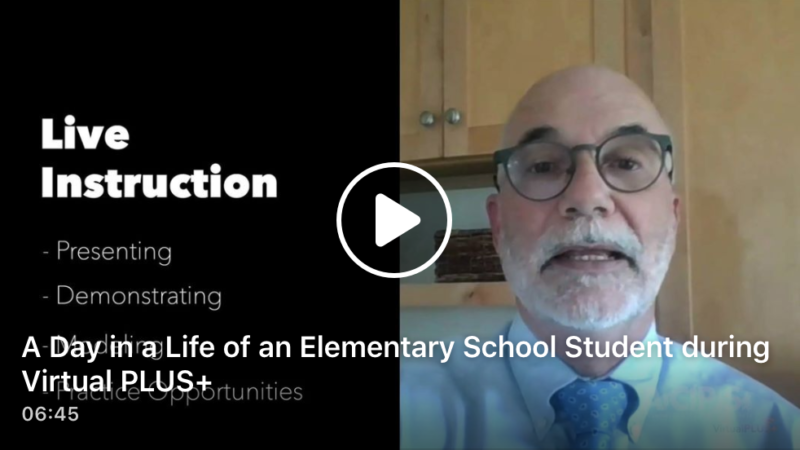 The Multilingual Virtual PLUS+ Helpline Will be Live Soon 

If you have questions or need support on any aspect of Virtual PLUS+, soon you will be able to call the multilingual Virtual PLUS+ Helpline as announced in our reopening plan. 
The Virtual PLUS+ Helpline can help you get answers to your questions about:
social, emotional or academic support

technology

child care

food access
Our team of 15 staff will be ready for your call when we go live with our soft launch with families during the week of Aug. 24. Full details will be shared next week.
Child Care Options
ACPS continues to plan with Virtual PLUS+ partners to support the needs of our most vulnerable students and families. For those most vulnerable who are in need of free child care and have parents/guardians who are defined as essential workers, we hope to have a child care enrollment qualification form ready by August 28 to distribute to our families. The students who qualify will then be sent all the information and next steps regarding their identified child care site.
In addition to supporting our most vulnerable students based on identified criteria, for other families in need of child care there is an expanding list of available child care options to explore.
Important Food Access Updates for the 2020-21 School Year 
ACPS will be continuing to offer access to food via our distribution sites in the fall while school buildings remain closed. In addition to breakfast and lunch, ACPS will also be providing snacks and a dinner meal throughout the fall semester, and as long as our school buildings remain closed.
To ensure you are prepared, we want you to be aware of some changes to our program for the fall.
Starting Sept. 8, only students currently enrolled at ACPS in pre-K through grade 12 will be eligible for meals at the distribution sites.
To access food from the distribution sites starting Sept. 8, ALL families will need to show the ACPS Digital Meal Pass that they will receive by mail or email by Sept. 2. This applies to both paying students and those who qualify for Free and Reduced Price Meals.
Families can apply for Free or Reduced Price Meal benefits online through their SchoolCafé account. Application forms will also be in the Virtual PLUS+ Back-to-School Forms packets that will be mailed during the first week of September. Families must re-apply for these benefits every year. Students who qualified for Free or Reduced Price Meals in 2019-20 will have a grace period to reapply before their meal benefits end on Oct. 16. Please reapply before this date. 
If you need assistance completing or accessing the Free and Reduced Price Meals application, please contact ACPS School Nutrition at 703-619-8048 or food@acps.k12.va.us.
Read more details about the food access changes.
Learning Pods and Class Placements
Many elementary school families are considering entering into "learning pods," where small, in-person groups of students learn together, sometimes with the help of an in-person tutor or teacher. 
This is a stressful time and planning for something new may bring apprehension and the desire to have some additional control over the virtual learning experience.
While we understand and respect the need to do what you feel is best for your children in the fall semester, schools cannot accommodate requests for class placements based on participation in learning pods outside of ACPS.
Class placements involve different factors, such as student learning needs, teaching styles, teacher input, equitable student services, behavior management recommendations, and the analysis of student performance data. School staff is finalizing that work with extensive input from our teachers and student support team. At this point, classes have been distributed appropriately and in the best interest of all of our students' progress and social-emotional well-being.
Class assignment letters will begin to be distributed on August 28.
ACPS believes that the robust Virtual PLUS+ model will provide a high quality comprehensive education that more than meets the needs of all our students in a way that aligns to our 2025 Strategic Plan: Equity for All. However, curriculum is being standardized across all grade levels at each school, which means that families who do decide to pod together will have a consistent curriculum to work with.
Upcoming Communication from Schools
The Virtual PLUS+ model provides teaching and learning for students within virtual classrooms. Through this model, ACPS educators will teach new content, provide instructional support, build relationships with other teachers and staff, and help students and parents stay connected to the school community. 
The in-depth collaborative planning that occurred among ACPS principals and their school leadership teams has uniquely positioned them to lead in a manner that creates a welcoming and instruction-focused virtual learning environment for each child.
In addition to ensuring that our students have virtual access to and engagement with high-quality instruction, the Virtual PLUS+ model will focus on the needs of the whole child. ACPS principals have collaboratively developed a communication timeline that will assist parents in their understanding of the Virtual PLUS+ model.
This week, ACPS principals began communicating with families regarding school-based back-to-school open house events. In the coming weeks, principals will communicate school-based information according to the following timeline:
Aug. 17-21:
Communicate the dates of school-based back-to-school open house events through the

school newsletter

Communicate virtual school supply lists through the school newsletter and

social media
Aug. 24-28:
Communicate school-based bell schedules with the school community through the school newsletter
Aug. 31-Sept. 4:
Communicate First Week Of School Events through the school newsletter

Communicate the dates of the Annual Title I Parent Meeting, if applicable

Communicate the date of school-based virtual technology night(s)

Communicate dates of Virtual Back-to-School Night 
Don't Wait to Vaccinate
Vaccine requirements for school remain the same even though we are not resuming in-person schooling immediately this fall. The health of our community is a priority for ACPS and ensuring your child is up to date on routine vaccines helps your whole family. With COVID-19 transmission active in our community, it is more important than ever to manage preventable illnesses. 
Contact your pediatrician to schedule an appointment. If you do not currently have a pediatrician for your child, the Alexandria Health Department can help. Please call the health department's immunizations services at 703-746-4888 to schedule an appointment.
See a list of health care providers on the ACPS website.
ACPS Welcomes Dr. Anthony Sims as Executive Director of School Improvement
Dr. Anthony Sims, a 2014 Harvard University fellow, will be joining ACPS this month as executive director of school improvement under the Department of Teaching, Learning and Leadership.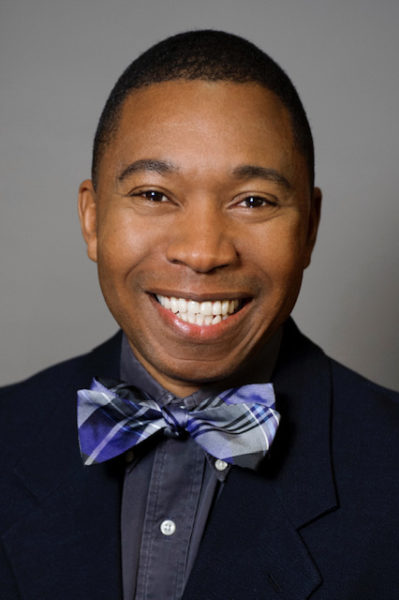 In this role, he will guide the division's 18 school principals and their leadership teams as they strive for continuous academic improvement. As part of this, he will oversee the implementation of the school improvement plans and department improvement plans to achieve specific performance targets and outcomes. 
An experienced educator, Dr. Sims has extensive local, state and national training and consultative experience. 
He has a proven track record of providing world-class leadership for practice innovation, professional development and policy guidance.
FOOD ACCESS THROUGH AUGUST 31
The food distribution below will continue until August 31. Starting Sept. 8, families will be required to show their ACPS Digital Meal Pass to receive meals. Learn more about Virtual PLUS+ Food Access.
GRAB-AND-GO MEAL LOCATIONS:
Grab and Go breakfast and lunch meals are available Mondays, Wednesdays and Fridays between 9 a.m. and 12 p.m. at the following locations:
William Ramsay Elementary School
5700 Sanger Avenue, Alexandria, VA 22311
Francis C. Hammond Middle School
4646 Seminary Road, Alexandria, VA 22304
Cora Kelly School for Math, Science and Technology
3600 Commonwealth Avenue, Alexandria, VA 22305
Jefferson-Houston PreK-8 IB School
1501 Cameron Street, Alexandria, VA 22314
T.C. Williams High School
3330 King Street, Alexandria, VA 22304
And available at our "Pop-Up" sites located at:
Mason Apartments at South Reynolds Street, Alexandria, VA 22304
10:45 to 11:15 a.m. Mondays, Wednesdays and Fridays
Brent Place Apartments at 375 South Reynolds Street, Alexandria, VA 22304
11:20 to 11:50 a.m. Mondays, Wednesdays and Fridays
Ruby Tucker Family Center at 322 Tancil Court, Alexandria, VA 22314
10:45 to 11:15 a.m. Mondays, Wednesdays and Fridays
Community Lodgings at 607 Notabene Drive, Alexandria, VA 22305
10:45 to 11:15 a.m. Mondays, Wednesdays and Fridays
Old Towne West Apartments (parking lot) at 500 South Alfred Street, Alexandria, VA 22314
11:20 to 11:50 a.m. Mondays, Wednesdays and Fridays
Corner of Florence Drive and Four Mile Road, Alexandria, VA 22305
10:45 to 11:15 a.m. Mondays, Wednesdays and Fridays
The Fields at 4309 Duke Street, Alexandria, VA 22304
10:45 to 11:15 a.m. Mondays, Wednesdays and Fridays
Bennington Crossing Apartments at 441 North Armistead Street, Alexandria, VA 22312
11:30 a.m. to noon, Mondays, Wednesdays and Fridays
NO SIGN UP OR REGISTRATION IS REQUIRED TO RECEIVE MEALS. Meals consist of breakfast and lunch, and include, for example, fresh fruits and vegetables and sandwiches for multiple days.
NOTE: No food distribution will occur on Tuesdays or Thursdays. The limited days for distribution is to support the practice of social distancing and to limit social gatherings. Meals for two days will be provided on Mondays and Wednesdays, and meals for three days will be provided on Fridays.
Other Food Resources in the City of Alexandria
For food pantry locations and schedules in Alexandria, visit www.hungerfreealexandria.com or call ‪703-662-1067.
Questions? Or Need Translation?
Send us your question in Spanish, Arabic or Amharic:
Text ACPSMEALS to 797979 (English and Spanish)
Call or text 703-927-6866 (Amharic)
Call or text 703-927-7095 (Arabic)
OR
Call the FACE Center's Bilingual Parent Information Lines, available Monday-Friday, from 9 a.m. to 1 p.m.:
For Spanish/English, call 571-775-9719
For Amharic/English, call 703-927-6866
For Arabic/English, call 703-927-7095
SAFETY REMINDER: Please remember to observe social distancing practices while at the food distribution site by maintaining six feet of personal space between you and other families or individuals.
Anyone exhibiting symptoms of a respiratory illness like fever, runny nose, sore throat, coughing or difficulty breathing on the day of food distribution or in the previous 24 hours should not visit a food distribution site but call a health care provider instead. If you do not have a primary care physician and are not enrolled in a clinic, you may CALL an urgent care center or emergency room.
TEEN WELLNESS CENTER IS OPEN
The Teen Wellness Center at T.C. Williams is still open regular hours Monday through Friday for all Alexandrians ages 12-19. All services are provided in the clinic and if the teen is ill with an elevated temperature (100.0 or more) we will see them through our telehealth video format. Make an appointment over the phone by calling 703-746-4776.
UPDATES FROM THE ALEXANDRIA HEALTH DEPARTMENT
The City of Alexandria and the Alexandria Health Department strongly urge everyone to follow state orders to STAY HOME except for essential trips such as food purchases and medical care, and keep 6 feet apart from others when in public. Your neighbors and loved ones are counting on you to stop the spread of COVID-19. For other questions about COVID-19, call the Alexandria COVID-19 Hotline at 703-746-4988, weekdays from 9 a.m. to 6 p.m.
Additional updates can be found at www.alexandriava.gov/Coronavirus.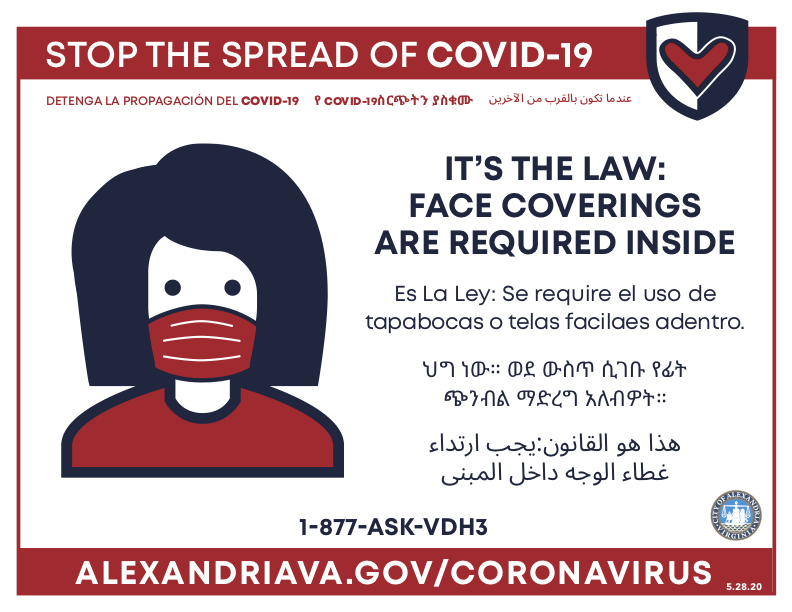 Coping with COVID-19 Fear and Uncertainty
Check out the City of Alexandria webpage Coping with COVID-19 Fear and Uncertainty which includes the COVID-19 Wellness Resource Guide.
WANT TO HELP?
Please consider donating through ACT For Alexandria and the COVID-19 Response Fund if you are able. 
Community members who would like to volunteer should reach out to www.volunteeralexandria.org or 703-836-2176 to register for any additional potential volunteer opportunities.
MENTAL HEALTH SUPPORT
Continuity of School Support and Academic Advisement
School Student Support Team staff, including school counselors, school nurses, school psychologists, and school social workers will be available during school hours throughout the closure. Monday — Friday between 8:30 a.m. and 3:30 p.m. staff will be connecting with students and their families. The Department of Student Services, Alternative Programs and Equity staff members are also available during this time and can be contacted by voicemail and at student_services@acps.k12.va.us.
Emergency Supports
If there is a crisis or emergency during the time of the closure, students and families can access the supports below:
Crisis Text and Crisis Link:

Text: CONNECT to 85511
Call: 703-527-4077
We know that this is a challenging time. ACPS will continue to share information through the ACPS website, social media, and email. Please don't hesitate to reach out to your student's school counselor or school social worker with any questions.
HEALTH REMINDERS
Don't Feel Well?
Contact your primary health care physician. Don't have insurance? Contact Neighborhood Health at 703-535-5568.
---
Have questions, concerns or feedback? Contact us.
Stay Healthy!
Wash your hands regularly. Regular soap is OK.