en español (PDF) | አማርኛ (PDF) | بالعربية (PDF)
Day 62 — Learning from Home Experience
We are days away from the end of the 2019-20 academic year. However, please be assured that this summer we will be keeping you regularly updated via ACPS Express with our plans for reopening and re-imagining our schools in the wake of the COVID-19 pandemic. So please continue to look out for our newsletter in your inbox and remain engaged.
I want to round out the academic year by giving thanks to all of you for your patience, flexibility and stoicism in the face of intense difficulty. Every one of you is definitely a HERO in my eyes. We could have never envisioned an academic year like the one we have experienced. From the global impact of COVID-19 to the current race relations crisis in America, it has been a turbulent and intensely troubling time. 
And while there is no doubt that we have grown from our challenges, we all continue to have days when we feel helpless, angry, and confused, when life seems out of control and the future uncertain. When we return to our classrooms, it is likely they will not be as our students remember them. There may be unfamiliar routines and changes in schedules that are necessary to keep everyone safe. 
However, outside our school buildings, on the streets of our cities and towns, a return to normalcy would be a tragedy — a missed opportunity to change society for the better by ridding our great nation of the racial inequalities that have blighted America for too long. I truly believe we have in our hands a rare moment, a once in a generation point in time that, if acted upon, could transform the future for those students among us who may otherwise face a life of prejudice, racism, hatred and even violence. The diversity in ACPS is a blessing which we can draw upon and learn from. Now is the time to seize the day and make a difference. 
Stay safe, stay healthy — and we promise to keep you informed throughout the summer! 
Sincerely,
Dr. Gregory C. Hutchings, Jr.
Superintendent of Schools
Congratulations to Our New Graduates from the Alexandria City School Board 
Our very special Class of 2020 has received a message of congratulations from our proud School Board. Watch it here.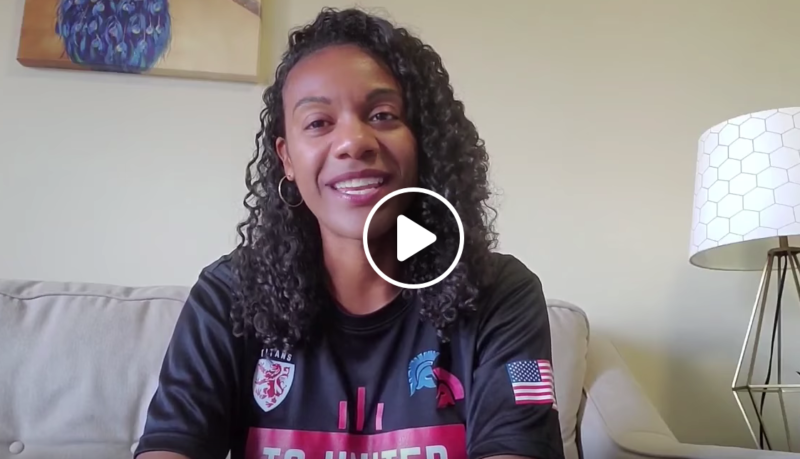 We hope you enjoyed our virtual ceremony on Saturday. Families and friends tuned in from as far away as El Salvador and Honduras.
School Board Resolution on Racial Justice
Friday's Board meeting included a proposal for a School Board Resolution on Racial Justice (PDF). That proposal has now been translated and is available to read online in English, Spanish (PDF), Amharic (PDF), and Arabic (PDF).
Your Questions Answered About the Reopening of Schools 
Last Thursday and on Tuesday this week, Superintendent Dr. Gregory C. Hutchings, Jr. answered questions about the planning process that is currently taking place around the reopening of schools for the new school year. 
Watch both Q&A videos or see answers to these questions in the updated FAQ.
Changes Proposed to Tucker's Calendar for 2020-21
ACPS is proposing Samuel W. Tucker Elementary School's academic calendar is moved to align with all other ACPS schools for the 2020-21 school year to mitigate the impact of the COVID-19 pandemic on the school community. 
This calendar change prioritizes the health and safety of the Samuel W. Tucker community and allows the school to align with the ACPS Continuity of Learning Plan 4.0 for the reopening of schools.
Feedback from the Samuel W. Tucker staff and community reflected a 70% support rate for the one-year alignment with the traditional calendar.
Samuel W. Tucker Elementary School is the only school in ACPS that is on a modified calendar where staff return to work the last week of July and students start the school year on the first Thursday of August. The first day of school for staff at all other ACPS schools is the last week of August with students returning the day after Labor Day.
Review the Frequently Asked Questions on the Samuel W. Tucker Elementary School website. 
ACPS School Health Requirements for Enrollment for the 2020-21 Academic Year
Before the start of each academic year, families need to make sure all necessary medical documentation has been submitted to their school registrar.
All NEW students to ACPS, whether registering in pre-K, kindergarten or joining from another school division, are required to provide evidence of a physical examination within 12 months from the first day of school (currently September 8, 2020) and a current record of immunizations.
All RETURNING students should be up-to-date with age appropriate immunizations. Records must be submitted. See a list of required immunizations.
The Alexandria Health Department (AHD) is now open for immunizations by appointment only. Please call 703-746-4888. Families should bring immunization records and identification to the appointment. AHD is following the Centers for Disease Control and Prevention guidelines for infection control, and will be requesting persons 10 years of age and older to wear masks.
We are aware that these requirements may be challenging to fulfill this year due to COVID-19.
However, for the safety and well-being of our students, these requirements from the Commonwealth of Virginia (PDF) remain unchanged for the upcoming academic year.
Listed below are additional locations providing physical examinations and immunizations if you do not have a health care provider or if your health care provider is unavailable. 
If you have a student with asthma it is necessary that they bring their emergency medication (Albuterol/Proair/Proventil/Xopenex in the form of a Metered Dose Inhaler) on the first day of school.
Your school nurse is also an excellent resource and can advise you if you need further assistance. Find your school nurse's contact details on your school's website.
More resources to help you connect with affordable health care options can be found on the Health Care and Health Insurance Options webpage on the ACPS website.
ACPS is establishing a portal that will allow you to upload your documents directly to your school registrar. You will be notified once this is established.
Have more questions? Refer to the Frequently Asked Questions for all the details.
Public Review of Recommended New Social Studies Textbooks
ACPS will adopt new social studies textbooks for grades K-2 and 6-12 (including Advanced Placement courses) to be used starting in the 2020-21 school year. 
Textbook evaluation committees have reviewed materials and put forth recommendations for the School Board to review. As part of the process, ACPS will also offer a public review of the recommended textbooks from June 15-30, 2020. Although ACPS buildings are still closed because of COVID-19, the following review options are available to the public:
Online (strongly encouraged)
In Person, by appointment only:

Contact Candace Pannell at

candace.pannell@acps.k12.va.us

and include your first and second choice for a time slot.
See the instructions for online access or in-person review of the textbooks.

Food Distribution
ACPS' current food distribution model will remain the same through August 21, 2020.
NEW! Beginning Friday, June 19, ACPS will be adding an additional weekend meal to our program. Meals distributed on Fridays at all meal distribution locations and pop up sites will cover Friday, Saturday and now Sunday meals.
Meal distribution locations and pop up sites will not operate on Friday, July 3, ahead of the Independence Day holiday. However, additional meals will be provided on Wednesday, July 1 to cover the following holiday period. The normal meal distribution service will resume again on Monday, July 6. 
—
ACPS has multiple distribution meal site locations throughout Alexandria for all ACPS students and children over the age of two.
GRAB-AND-GO MEAL LOCATIONS:
Grab and Go breakfast, lunch and snack meals are available Mondays, Wednesdays and Fridays between 9 a.m. and 12 p.m. at the following locations:
William Ramsay Elementary School
5700 Sanger Avenue, Alexandria, VA 22311
Francis C. Hammond Middle School
4646 Seminary Road, Alexandria, VA 22304
Cora Kelly School for Math, Science and Technology
3600 Commonwealth Avenue, Alexandria, VA 22305
Jefferson-Houston PreK-8 IB School
1501 Cameron Street, Alexandria, VA 22314
T.C. Williams High School
3330 King Street, Alexandria, VA 22304
And available at our "Pop-Up" sites located at:
Mason Apartments at South Reynolds Street, Alexandria, VA 22304
10:45 to 11:15 a.m. Mondays, Wednesdays and Fridays
Brent Place Apartments at 375 South Reynolds Street, Alexandria, VA 22304
11:20 to 11:50 a.m. Mondays, Wednesdays and Fridays
Ruby Tucker Family Center at 322 Tancil Court, Alexandria, VA 22314
10:45 to 11:15 a.m. Mondays, Wednesdays and Fridays
Community Lodgings at 607 Notabene Drive, Alexandria, VA 22305
10:45 to 11:15 a.m. Mondays, Wednesdays and Fridays
Old Towne West Apartments (parking lot) at 500 South Alfred Street, Alexandria, VA 22314
11:20 to 11:50 a.m. Mondays, Wednesdays and Fridays
Corner of Florence Drive and Four Mile Road, Alexandria, VA 22305
10:45 to 11:15 a.m. Mondays, Wednesdays and Fridays
The Fields at 4309 Duke Street, Alexandria, VA 22304
10:45 to 11:15 a.m. Mondays, Wednesdays and Fridays
Bennington Crossing Apartments at 441 North Armistead Street, Alexandria, VA 22312
11:30 a.m. to noon, Mondays, Wednesdays and Fridays
NO SIGN UP OR REGISTRATION IS REQUIRED TO RECEIVE MEALS. Meals consist of breakfast, lunch and snack and include, for example, fresh fruits and vegetables and sandwiches for multiple days.
NOTE: No food distribution will occur on Tuesdays or Thursdays. The limited days for distribution is to support the practice of social distancing and to limit social gatherings. Meals for two days will be provided on the pick-up days, (Monday/Wednesday/Friday).
Other Food Resources in the City of Alexandria
For food pantry locations and schedules in Alexandria, visit www.hungerfreealexandria.com or call ‪703-662-1067.
Questions? Or Need Translation?
Send us your question in Spanish, Arabic or Amharic:
Text ACPSMEALS to 797979 (English and Spanish)
Call or text 703-927-6866 (Amharic)
Call or text 703-927-7095 (Arabic)
OR
Call the FACE Center's Bilingual Parent Information Lines, available Monday-Friday, from 9 a.m. to 1 p.m.:
For Spanish/English, call 571-775-9719
For Amharic/English, call 703-927-6866
For Arabic/English, call 703-927-7095
SAFETY REMINDER: Please remember to observe social distancing practices while at the food distribution site by maintaining six feet of personal space between you and other families or individuals.
Anyone exhibiting symptoms of a respiratory illness like fever, runny nose, sore throat, coughing or difficulty breathing on the day of food distribution or in the previous 24 hours should not visit a food distribution site but call a health care provider instead. If you do not have a primary care physician and are not enrolled in a clinic, you may CALL an urgent care center or emergency room.
TEEN WELLNESS CENTER IS OPEN
The Teen Wellness Center at T.C. Williams is still open regular hours Monday through Friday for all Alexandrians ages 12-19. All services are provided in the clinic and if the teen is ill with an elevated temperature (100.0 or more) we will see them through our telehealth video format. Make an appointment over the phone by calling 703-746-4776.
UPDATES FROM THE ALEXANDRIA HEALTH DEPARTMENT
The City of Alexandria and the Alexandria Health Department strongly urge everyone to follow state orders to STAY HOME except for essential trips such as food purchases and medical care, and keep 6 feet apart from others when in public. Your neighbors and loved ones are counting on you to stop the spread of COVID-19. For other questions about COVID-19, call the Alexandria COVID-19 Hotline at 703-746-4988, weekdays from 9 a.m. to 6 p.m.
Additional updates can be found at www.alexandriava.gov/Coronavirus.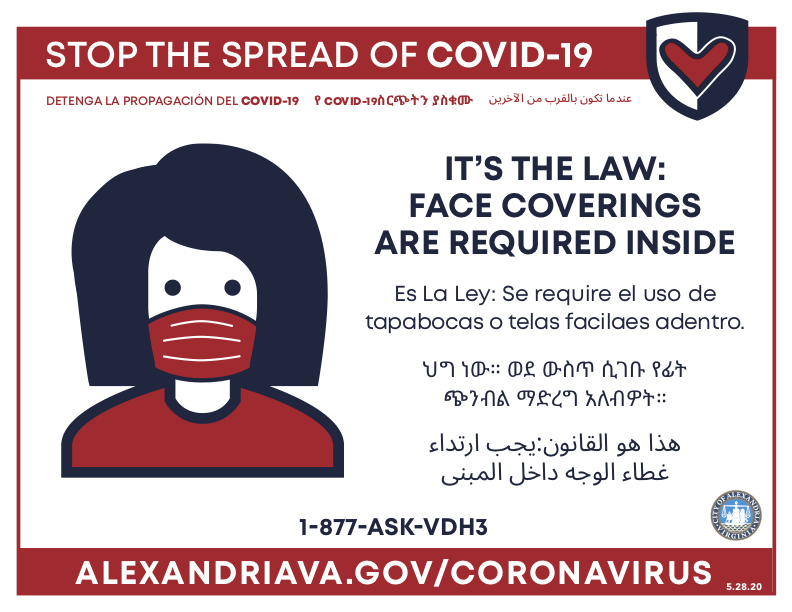 Coping with COVID-19 Fear and Uncertainty
Check out the City of Alexandria webpage Coping with COVID-19 Fear and Uncertainty which includes the COVID-19 Wellness Resource Guide.
WANT TO HELP?
Please consider donating through ACT For Alexandria and the COVID-19 Response Fund if you are able. 
Community members who would like to volunteer should reach out to www.volunteeralexandria.org or 703-836-2176 to register for any additional potential volunteer opportunities.
MENTAL HEALTH SUPPORT
Continuity of School Support and Academic Advisement
School Student Support Team staff, including school counselors, school nurses, school psychologists, and school social workers will be available during school hours throughout the closure. Monday — Friday between 8:30 a.m. and 3:30 p.m. staff will be connecting with students and their families. The Department of Student Services, Alternative Programs and Equity staff members are also available during this time and can be contacted by voicemail and at student_services@acps.k12.va.us.
Emergency Supports
If there is a crisis or emergency during the time of the closure, students and families can access the supports below:
Crisis Text and Crisis Link:

Text: CONNECT to 85511
Call: 703-527-4077
We know that this is a challenging time. ACPS will continue to share information through the ACPS website, social media, and email. Please don't hesitate to reach out to your student's school counselor or school social worker with any questions.
HEALTH REMINDERS
Don't Feel Well?
Contact your primary health care physician. Don't have insurance? Contact Neighborhood Health at 703-535-5568.
---
Have questions, concerns or feedback? Contact us.
Stay Healthy!
Wash your hands regularly. Regular soap is OK.