en español (PDF) | አማርኛ (PDF) | بالعربية (PDF)
Day 45 — Learning From Home Experience
As we round out the week, I have the immense pleasure of paying tribute to our 2020 ACPS Principal of the Year, PreeAnn Johnson. She is the epitome of vision, integrity and passion. An ACPS employee of 35 years, the James K. Polk Elementary School principal is such an asset to ACPS and our school community. Her depth of professional knowledge and experience is invaluable, especially during these unprecedented times. Anyone who knows Ms. Johnson thinks first of her genuine heart, love of children, and her contagious enthusiasm for life. She unconditionally loves her students and staff. It is evident that Ms. Johnson was clearly destined to be an educator. We are so glad she chose to bring those talents to ACPS.
Today, we will be sharing a draft of our Continuity of Learning Plan 3.0 with the School Board. The plan focuses on summer learning for all students through engagement and enrichment. Details and information about the summer learning plans will be shared over the next couple of weeks in ACPS Express and on the ACPS-at-Home website. As you know, learning loss and summer loss are real. Since we've closed our school doors on March 13, our staff has worked diligently and effectively with providing our students with continuity of learning, both synchronously and asynchronously. Summer learning for all students in ACPS is imperative during this global pandemic.
Finally, we will be presenting a draft of our strategic plan, Equity for All 2025, to the School Board later this afternoon. The strategic planning process started in June 2019 and we've been working with our strategic planning committee consisting of both internal and external stakeholders with the guidance of our consultant, FourPoint. We want to hear your feedback regarding our efforts to provide equity for all over the next five years. Over the next couple of weeks, we will be encouraging our students, staff, families and community to review the draft strategic plan and provide feedback. Your voice is important to us and truly valued!
Please enjoy the long weekend.
Stay safe, stay healthy and stay informed!
Sincerely,
Dr. Gregory C. Hutchings, Jr.
Superintendent of Schools
Meet Our 2020 Principal of the Year, PreeAnn Johnson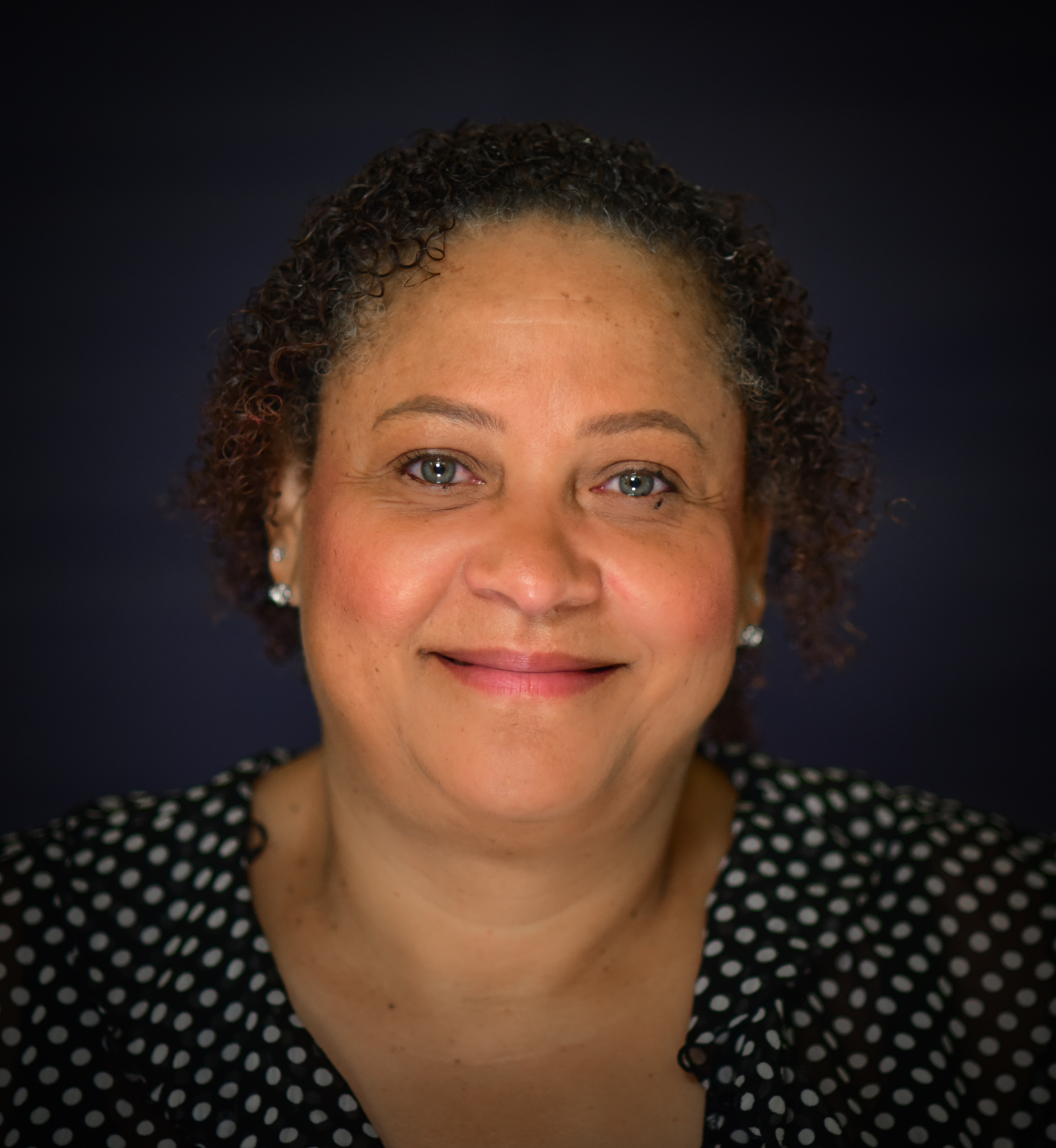 For PreeAnn Johnson, receiving news she had been named ACPS Principal of the Year during this pandemic moved her to tears.
Staff from James K. Polk Elementary School with arms full of flowers, turned up at her home at the same time Superintendent Dr. Gregory C. Hutchings, Jr. congratulated her during a Zoom call.
Dr. Hutchings described the employee of 35 years as an "idol" and one of the most valuable members of the ACPS staff.
"We are so grateful to have your presence here," he told her.
Through tears, Johnson responded, "Words can't describe at a time like this. I miss you all, I love you all, I appreciate you."
"Thank you for making my day during this horrible pandemic."
Watch as Johnson receives the news: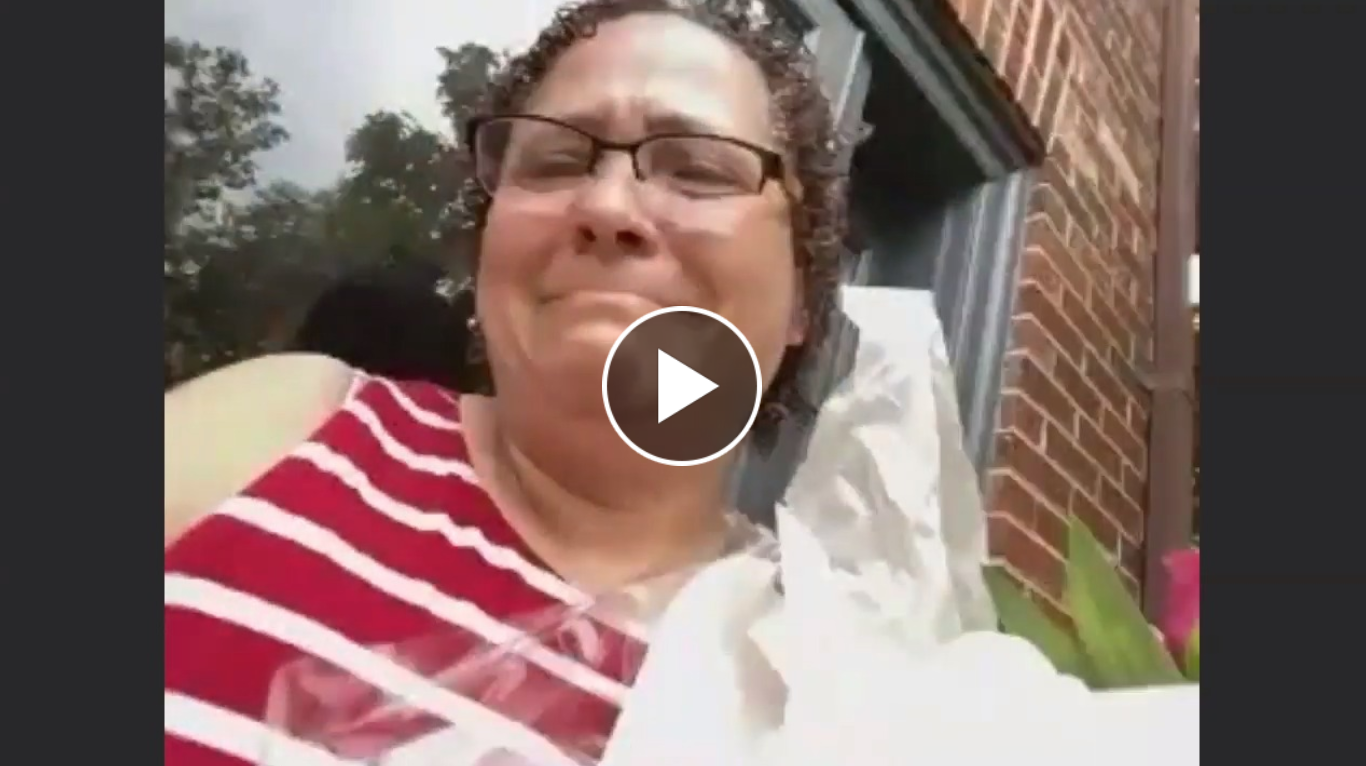 Johnson has been an exceptional leader for ten years at Polk, where her warm personality shines through every single day. She is a principal who leads from her generous heart and sees the potential in all her students who, in turn, love and respect her.
As a mentor to her staff, she is second to none. She draws on the values instilled in her by her parents, Gloria and Du Pree, and believes in building strong, honest relationships with all those around her. She possesses a wealth of teaching knowledge and expertise gained by her decades as an educator.
Polk PTA president, Carolyn Meza, paid tribute.
"Ms Johnson is an absolutely amazing principal! We are so happy she is being recognized for her hard work and accomplishments. She is always willing to engage with our membership and answer all questions about programming, security and anything else!"
"The kids adore her, and she's such a good sport. No matter what crazy idea we come up with, she's game. We've made her into a human ice cream sundae as a school wide prize for reaching our fundraising goal. She leads a morning dance party in conjunction with our walk to school event. She gets into costume every year for our book fair, and creates inspiring and fun videos for the kids."
"She's passionate about parent involvement, and is great about helping us find new ways to reach parents, and involve more families in our amazing community. She is active in helping plan and execute our school events, and it's a joy to work with her. We are delighted she's being named Principal of the Year."
Post High School Options: New ACPS Webpage Offers Resources for Juniors and Seniors
During the current closure, high school students, and seniors in particular, may understandably have a lot of uncertainty about their future plans. While the college and career landscape continues to shift, ACPS wants to reassure families that our school counselors, teachers, support staff, and community partners are here to help every student navigate their next steps to achieve their goals.
The College and Career Planning for Juniors and Seniors During COVID-19 webpage provides general resources for students and families. The new page provides information for our current seniors regarding changing college deposit deadlines and strategies for selecting a four-year school if you are unable to visit. We also recommend that students touch base with their school counselor, their college and career counselor at T.C. Williams High School, their AVID teacher, or the Scholarship Fund of Alexandria (SFA).
Further, the National Association for College Admissions Counseling maintains a regularly-updated list of those four-year colleges that still have space and financial aid available. Additionally, Northern Virginia Community College (NOVA) has updated their placement guidelines due to the inability to do testing for students enrolling for this fall. Military recruitment continues, and career and employment services are still available to students who are moving into the world of work.
For students in the Class of 2021 and beyond, we know that many of you are already considering your next steps after high school. There are a number of planning resources available to you also, from the career tools in the Naviance college and career platform to sample planning documents from the Virginia Department of Education. Additionally, there are a number of programs and resources to help students on the pathway to college, such as the SFA's Guide to Applying and Paying for College (PDF), Pathway to the Baccalaureate through NOVA, Advancement Via Individual Determination (AVID), and Peer Forward.
ACPS believes in supporting students beyond high school graduation. The school division and the Alexandria community remain committed to helping you launch into the next part of your journey. Know that we are here to help support you in meeting your life goals.
Pandemic-EBT Card Eligibility
William Ramsay Elementary School and Cora Kelly School for Math, Science and Technology families and any other families who already receive Free or Reduced Price Meals (FARM) will automatically receive a Pandemic Electronic Benefit Transfer (P-EBT) card, which can be used to purchase food during the pandemic. These families DO NOT need to apply to receive the credit. For families who already have a P-EBT card, the credit will be automatically added to your card within two weeks. For families who DO NOT currently have an P-EBT card, one will be mailed to you in 4-6 weeks.
Only those families who DO NOT currently receive FARM need to apply. If approved, you will receive a P-EBT card in the mail in the next four to six weeks.
See more information about how to apply.
Your Questions Answered
In the last video Q&A, Superintendent Dr. Gregory C. Hutchings, Jr. answered questions about graduation for the Class of 2020, as well as some concerns about spring sports and summer training.
Will there be any kind of graduation ceremony for the Class of 2020?
Will there be speakers?
If the ceremony is virtual, how will I get my diploma?
What else is ACPS doing to help the Class of 2020 have a memorable graduation?
What happened to the spring season for sports?
Will it still be possible for student-athletes to train this summer?
When and how should we turn in our uniforms and equipment?
Read the answers to these questions in our daily video transcripts, available in English, Spanish, Amharic and Arabic.
Watch the Q&A video or see answers to these questions in the updated FAQ.
Give Your Feedback on the Draft 2025 Strategic Plan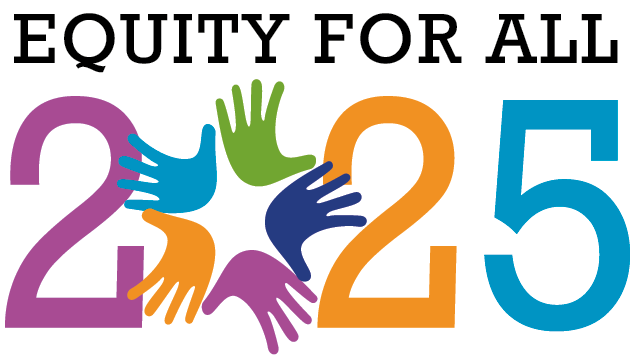 Last April, ACPS began to look at its priorities for the next five years. This week, after a year of assessing our data, analyzing our priorities and assessing where we need to go as a school division, we have a draft of our roadmap for the next five years to share with you. The 2020-25 Strategic Plan "Equity for All 2025" is bold, courageous and aims to tackle our equity issues head-on.
Developing a successful strategic plan takes community involvement, as our schools are your schools, too. We have engaged our staff, our students, our families and our community representatives in drafting this plan.
The plan's vision is: Empowering all students to thrive in a diverse and ever-changing world.
The plan has five core values. We want ACPS to be Welcoming, Empowering, Equity-Focused, Innovative and Results-Driven.
And the plan has five goals, each with equity at their heart.
Systemic Alignment
Instructional Excellence
Student Accessibility and Support
Strategic Resource Allocation
Family and Community Engagement
Each of the five goals for the 2025 Strategic Plan has a number of measures that will help us track and report progress in achieving the goal. In addition to measures, each goal also has a number of strategies and highlighted actions, which outline the steps that ACPS will take to achieve the goal. Key Performance Indicators (KPIs) define the key overall outcomes that an organization is trying to achieve. They answer the question of what success looks like and how will we know if we are progressing toward the intended outcome. As an educational organization, within ACPS all KPIs are student outcomes.
You can view the draft 2025 Strategic Plan on the ACPS website. In the next couple of weeks it will be reviewed by the School Board and this is your opportunity to submit feedback. Information on how to give feedback to the School Board can be found on the School Board Meetings webpage.
Finally we want to say thank you to all those — and particularly those on the Strategic Planning Committee — who contributed their time over the course of many evenings to help build this plan.
Important Food Distribution Changes for Memorial Day Weekend
All food distribution sites will be closed on Memorial Day: Monday, May 25.
On Friday, May 22:
At school sites we will be providing 4 days of meals, for Friday, Saturday, Monday and Tuesday.
At pop-up sites we will be providing 2 days of meals, for Friday and Saturday.
All meals consist of breakfast, lunch and snack.
Food distribution sites will reopen on Wednesday, May 27.
---
ACPS has multiple distribution meal site locations throughout Alexandria for all ACPS students and children over the age of two.
GRAB-AND-GO MEAL LOCATIONS:
Grab and Go breakfast, lunch and snack meals are available Mondays, Wednesdays and Fridays between 9 a.m. and 12 p.m. at the following locations:
William Ramsay Elementary School
5700 Sanger Avenue, Alexandria, VA 22311
Francis C. Hammond Middle School
4646 Seminary Road, Alexandria, VA 22304
Cora Kelly School for Math, Science and Technology
3600 Commonwealth Avenue, Alexandria, VA 22305
Jefferson-Houston PreK-8 IB School
1501 Cameron Street, Alexandria, VA 22314
T.C. Williams High School
3330 King Street, Alexandria, VA 22304
And available at our "Pop-Up" sites located at:
Mason Apartments at South Reynolds Street, Alexandria, VA 22304
10:45 to 11:15 a.m. Mondays, Wednesdays and Fridays
Brent Place Apartments at 375 South Reynolds Street, Alexandria, VA 22304
11:20 to 11:50 a.m. Mondays, Wednesdays and Fridays
Ruby Tucker Family Center at 322 Tancil Court, Alexandria, VA 22314
10:45 to 11:15 a.m. Mondays, Wednesdays and Fridays
Community Lodgings at 607 Notabene Drive, Alexandria, VA 22305
10:45 to 11:15 a.m. Mondays, Wednesdays and Fridays
Old Towne West Apartments (parking lot) at 500 South Alfred Street, Alexandria, VA 22314
11:20 to 11:50 a.m. Mondays, Wednesdays and Fridays
Corner of Florence Drive and Four Mile Road, Alexandria, VA 22305
10:45 to 11:15 a.m. Mondays, Wednesdays and Fridays
The Fields at 4309 Duke Street, Alexandria, VA 22304
10:45 to 11:15 a.m. Mondays, Wednesdays and Fridays
Bennington Crossing Apartments at 441 North Armistead Street, Alexandria, VA 22312
11:30 a.m. to noon, Mondays, Wednesdays and Fridays
NO SIGN UP OR REGISTRATION IS REQUIRED TO RECEIVE MEALS. Meals consist of breakfast, lunch and snack and include, for example, fresh fruits and vegetables and sandwiches for multiple days.
NOTE: No food distribution will occur on Tuesdays or Thursdays. The limited days for distribution is to support the practice of social distancing and to limit social gatherings. Meals for two days will be provided on the pick-up days, (Monday/Wednesday/Friday).
Other Food Resources in the City of Alexandria
For food pantry locations and schedules in Alexandria, visit www.hungerfreealexandria.com or call ‪703-662-1067.
Questions? Or Need Translation?
Send us your question in Spanish, Arabic or Amharic:
Text ACPSMEALS to 797979 (English and Spanish)
Call or text 703-927-6866 (Amharic)
Call or text 703-927-7095 (Arabic)
OR
Call the FACE Center's Bilingual Parent Information Lines:
For Spanish, call 571-775-9719, Monday-Friday (9 a.m. — 5 p.m.)
For Amharic, call 703-927-6866, Monday-Friday (9 a.m. — 1 p.m.)
For Arabic, call 703-927-7095, Tuesday-Thursday (9 a.m. — 3:30 p.m.)
SAFETY REMINDER: Please remember to observe social distancing practices while at the food distribution site by maintaining six feet of personal space between you and other families or individuals.
Anyone exhibiting symptoms of a respiratory illness like fever, runny nose, sore throat, coughing or difficulty breathing on the day of food distribution or in the previous 24 hours should not visit a food distribution site but call a health care provider instead. If you do not have a primary care physician and are not enrolled in a clinic, you may CALL an urgent care center or emergency room.
NO ACPS EXPRESS ON MONDAY, MAY 25
ACPS Express is taking a day off for the Memorial Day Holiday on May 25. We will return on Wednesday, May 27.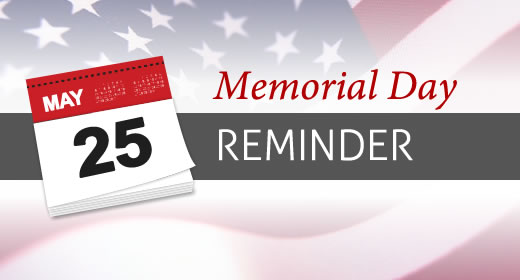 CONNECT WITH US
We want to hear from you! Send us a photo, video or story about your experiences while school is closed. Email us at news@acps.k12.va.us.
SHARE YOUR LEARNING!
Learning Together: At-Home Tips from One ACPS Family to Another
Have a learning tip that works well for your child, or a particularly interesting project or story you think others would enjoy? We invite you to share it with the entire ACPS learning community!
Upload your video or audio story or post it to the ACPS Facebook page.
See this great example from one parent and her son.
TEEN WELLNESS CENTER IS OPEN
The Teen Wellness Center at T.C. Williams is still open regular hours Monday through Friday for all Alexandrians ages 12-19. All services are provided in the clinic and if the teen is ill with an elevated temperature (100.0 or more) we will see them through our telehealth video format. Make an appointment over the phone by calling 703-746-4776.
UPDATES FROM THE ALEXANDRIA HEALTH DEPARTMENT
The City of Alexandria and the Alexandria Health Department strongly urge everyone to follow state orders to STAY HOME except for essential trips such as food purchases and medical care, and keep 6 feet apart from others when in public. Your neighbors and loved ones are counting on you to stop the spread of COVID-19. For other questions about COVID-19, call the Alexandria COVID-19 Hotline at 703-746-4988, weekdays from 9 a.m. to 6 p.m.
Additional updates can be found at www.alexandriava.gov/Coronavirus.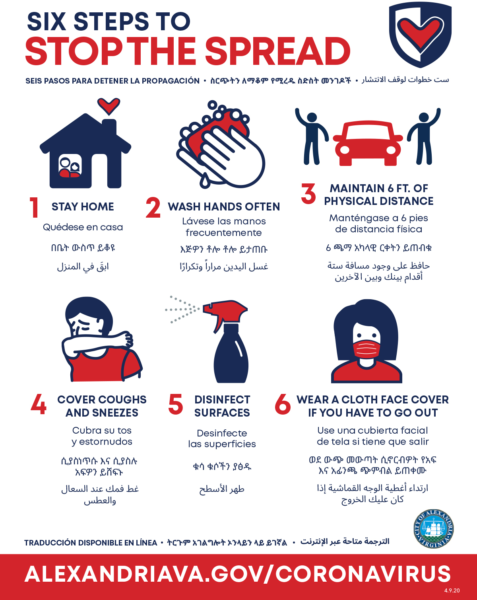 Coping with COVID-19 Fear and Uncertainty
Check out the City of Alexandria webpage Coping with COVID-19 Fear and Uncertainty which includes the COVID-19 Wellness Resource Guide.
WANT TO HELP?
Please consider donating through ACT For Alexandria and the COVID-19 Response Fund if you are able. 
Community members who would like to volunteer should reach out to www.volunteeralexandria.org or 703-836-2176 to register for any additional potential volunteer opportunities.
MENTAL HEALTH SUPPORT
Continuity of School Support and Academic Advisement
School Student Support Team staff, including school counselors, school nurses, school psychologists, and school social workers will be available during school hours throughout the closure. Monday — Friday between 8:30 a.m. and 3:30 p.m. staff will be connecting with students and their families. The Department of Student Services, Alternative Programs and Equity staff members are also available during this time and can be contacted by voicemail and at student_services@acps.k12.va.us.
Emergency Supports
If there is a crisis or emergency during the time of the closure, students and families can access the supports below:
Crisis Text and Crisis Link:

Text: CONNECT to 85511
Call: 703-527-4077
We know that this is a challenging time. ACPS will continue to share information through the ACPS website, social media, and email. Please don't hesitate to reach out to your student's school counselor or school social worker with any questions.
HEALTH REMINDERS
Don't Feel Well?
Contact your primary health care physician. Don't have insurance? Contact Neighborhood Health at 703-535-5568.
---
Have questions, concerns or feedback? Contact us.
Stay Healthy!
Wash your hands regularly. Regular soap is OK.