The library at T.C. Williams High School provides a great source of escapism for our teenage students.
The shelves are lined with 17,000 books, and our amazing librarians are on hand to help select the perfect read.
But these particular five works of young adult literature have grabbed the imagination and proved the most popular during the last five years among both students from T.C. Williams and those who use the Minnie Howard campus library. According to their joint records, these are the books requested over and over again.
These popular young adult novels tackle issues including racism, gun violence and heartbreak, and have all appeared on the library's T.C. READS list of annual recommendations.
Hitting the number one spot is The Hate U Give, the debut novel by Angie Thomas, a 31 year-old author from Mississippi. The book centers upon a 16 year-old girl and her reaction to the police shooting of Oscar Grant, an African American who was killed in Oakland in 2009. It was turned into a movie in 2018.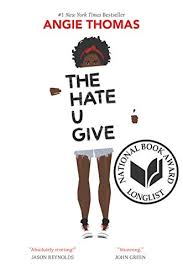 The second most popular among our students is Written in the Stars by Aisha Saeed which is about a Pakistani American teenage girl whose parents try to force her into an arranged marriage.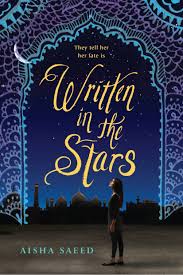 And taking the third spot is Elizabeth Acevedo's The Poet X, a multi award-winning novel about a girl from Harlem who pours her angst into a diary that leads her to develop a love for slam poetry. The book is written in verse.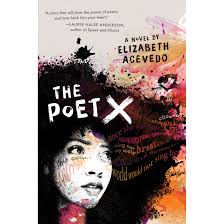 Taking fourth and fifth place are books by Jason Reynolds, who was born in Washington, D.C. and raised in Oxon Hill, Md. He began writing poetry at age nine. He was just named 2020-2021 National Ambassador for Young People's Literature by the Library of Congress and will be touring the country recording children interviewing him as part of NPR's StoryCorps series.
Reynolds' book Long Way Down is also written in verse and focuses on a 15 year-old dealing with the murder of his brother and the internal wrangling he faces as he decides whether to seek revenge.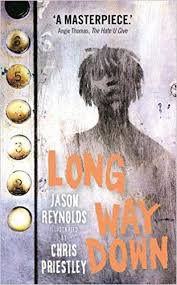 All American Boys, co-authored with Brendan Kiely, is the story of two teens — one black and one white — who grapple with their consciences after witnessing a black teen being assaulted by a white police officer.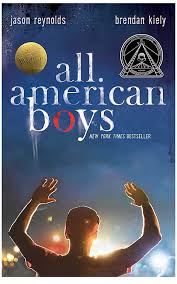 "Each of these titles has a compelling story with an adolescent experience at the heart of it — young adults dealing with their parents, relationships, culture, etc.," said T.C. librarian Beth Ebenstein Mulch.
"They are socially relevant and spark conversation and discussion among those who are reading them."
Mulch, who has worked at the library for seven years, said it is often word of mouth that gives a book cult-like status amongst our students.
But she and the other librarians at both T.C. and Minnie Howard read as much young adult literature as they can get their hands on so they are able to make recommendations.
Each year, they compile a T.C. READS list to promote the work that they consider the best of that year for their audience.
Announcing the 2019 – 2020 TC READS titles! What are you excited to read this year @TCWTitans @ACPSk12 ?? pic.twitter.com/3mdiGVzg0A

— TCW Library (@TCWLibrary) September 5, 2019
MH TITANS reading from their TC READS list @mhlib @TCWMinnieHoward pic.twitter.com/71fNoZ7KWX

— mhlibrary (@mhlib) October 2, 2018

All five of the titles have appeared on that list over the years.
Mulch added, "Reading young adult literature is a priority for us so that we can make recommendations from our personal reading experiences. This creates authentic conversations and relationships with our students."
"I remember when a student came in to return Written in the Stars but had her friend with her who was ready to check it out next so they could discuss it."
"Each of these books has become viral in our school. As we get excited about a book and share the story with other teachers and students, they then in turn read it and share with other students and friends."
  The Hate U Give by Angie Thomas              
  Written in the Stars by Aisha Saeed           
  The Poet X by Elizabeth Acevedo    
  Long Way Down by Jason Reynolds         
  All American Boys by Jason Reynolds