T.C. Williams High School student and JROTC cadet Nicole Rosario-Flores was U.S. Senator Tim Kaine's guest at the Presidential State of the Union Address. She described the event as "phenomenal."
Rosario-Flores was handpicked by the Virginian lawmaker, who serves on the Senate Armed Services Committee, after meeting her during his visit to the school last month.
Last Tuesday, the junior was his guest as President Donald Trump delivered the annual message at a joint session of Congress in the House of Representatives.
Speaking afterwards, she said, "The State of the Union Address was such an amazing experience. It was truly an honor to get to talk with Senator Kaine again."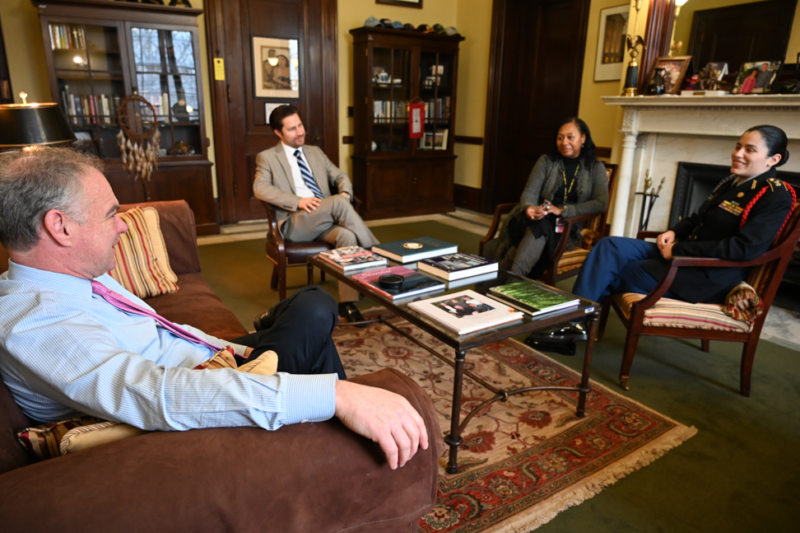 "I got to meet so many amazing people before the address. The Russell building is huge! I was able to get a small tour of the building and talk about what's going on in the community and in politics."
She added, "Being in the actual room where the Address happens is completely different to when it is watched on TV. The atmosphere is completely different and to be able to see the President, Vice President, the Speaker of the House and the rest of the Senators and Congressmen and women is such an honor and phenomenal experience. I am so grateful for the experience. "
Senator Kaine spent an afternoon with Junior ROTC cadets at T.C. Williams on January 10 to hear their thoughts about the recent conflict with Iran. He also talked about his years-long efforts to reclaim Congress's constitutional duty to weigh in on whether or not the nation goes to war.
At the beginning of the year, the former vice presidential candidate introduced a war powers resolution to prevent further escalation of hostilities with Iran.
"I'm excited Cadet Rosario-Flores will join me as my State of the Union guest on Tuesday," he said. "I was so impressed with her and all the T.C. Williams High School JROTC cadets I recently met with to discuss my bipartisan war powers resolution."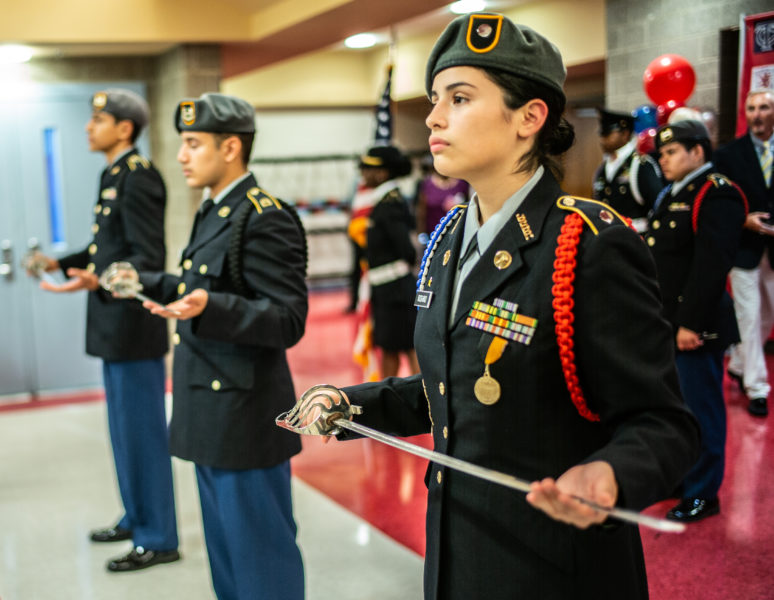 "The legislation is about ensuring we don't send our troops into harm's way unless there's a carefully reached consensus in Congress that war is in the national interest."
"Any time we're in the middle of a discussion about matters of war and peace in Congress, it's important to hear from young people who have a large stake in this debate."