Preschool registration for the 2016-17 school year will begin on Monday, March 14.
ACPS offers free pre-K to some families through the Virginia Preschool Initiative (VPI). The purpose of VPI is to provide quality preschool programs for at-risk four-year olds. VPI is a program designed for families who might not otherwise be able to access quality early childhood education opportunities. Most families qualify for the program based on their income, but eligibility requirements such as other risk factors may also be considered.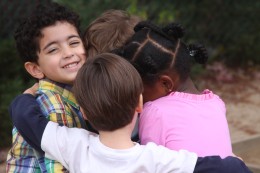 To pre-register and see if you are eligible, visit the ACPS Central Office at 1340 Braddock Place between 9 a.m. and 1 p.m. on weekdays.
To download a pre-registration packet and see a checklist of what to bring, visit the ACPS VPI web page.