This month we are introducing a new, standardized way for parents, guardians and community members to have their concerns, inquiries and suggestions addressed. We want to make sure that you are directed to the right staff to have your concerns addressed quickly, and that you are aware of the best paths for escalating unresolved issues.
Start with your school
Many questions or issues involving a specific student can be resolved at the school level. The best place to start is by contacting your child's teacher, school support staff, or the front office.
This new guide — along with links to contact information for ACPS schools and offices — is available on the ACPS website at www.acps.k12.va.us/concerns and under the Contact Us area.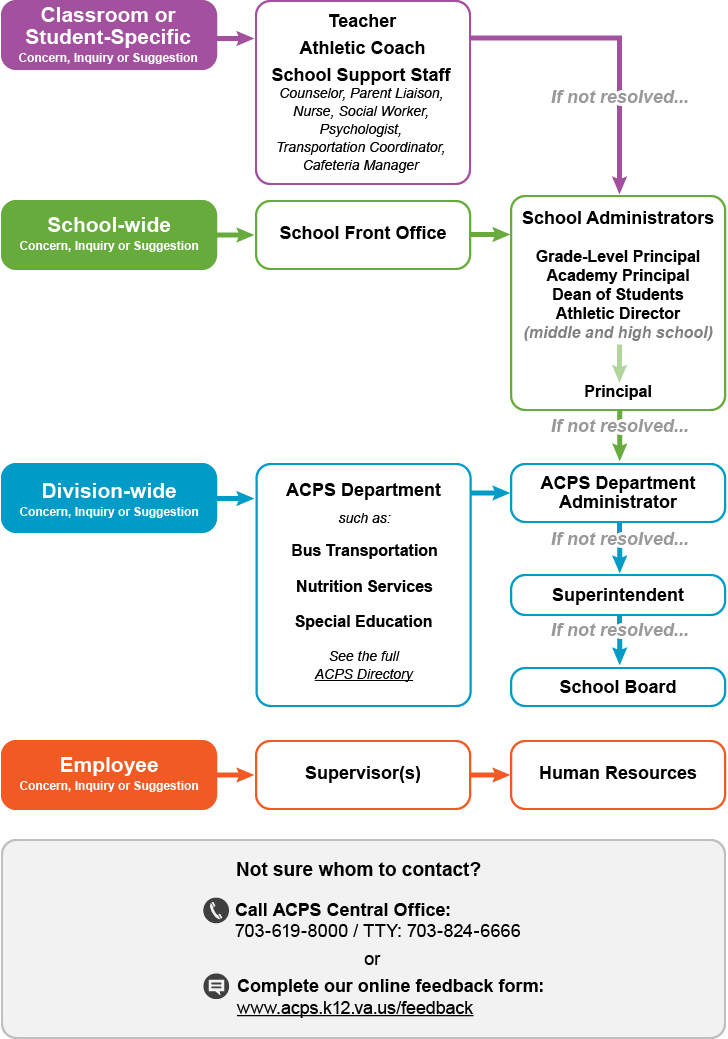 If you have questions or feedback about these new guidelines, feel free to send us feedback at news@acps.k12.va.us or by using the online ACPS Feedback form, also referenced on the ACPS website.