Kindergarten registration season starts next week. Are you ready?
Here is what you need to you know register along with a sneak peek at life in kindergarten.
How to Register
Find Your School


If you don't know the school for which you are zoned, use the

Attendance Zone Locator

to find your school.

Attend an Open House or Tour


Plan to attend an

open house at or take a tour of your school

. You can also

contact your school

directly for more information.

Gather the required documents.
Complete the enrollment forms.
Pick up an enrollment packet at your school starting today, or download and print one from the ACPS Enrollment web page.

Enrollment packets will also be available at the April 3 event.

Or, you can

fill out registration forms online

starting April 3, although it is still necessary to visit your neighborhood school to submit the required residency and health documents.

Attend the Registration Kick-off on April 3


All elementary schools will be open between 3 and 7 p.m. Parents and guardians of rising kindergartners will be able to register their child during this time.

After April 3, visit your school between 9 a.m. and 1 p.m. to enroll.
Do you know a parent or guardian of a rising kindergartner? Forward this information to them so they can sign up to receive ACPS news and updates.
Have a rising preschooler? Learn about how to register for preschool in ACPS.
How Students Grow During Their Kindergarten Year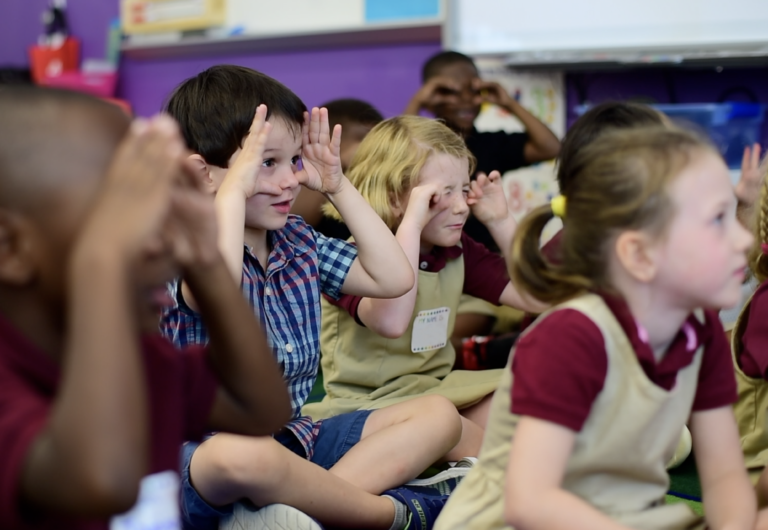 Every day is an opportunity to learn something new and nothing makes a teacher happier than seeing how eager students are in the classroom! From recess to math centers, learning takes all forms in kindergarten and we find ways to keep it fun and engaging. My favorite moments are when you can almost see a concept 'click' or connect in a child's mind and they proudly recognize they are learning. In kindergarten, we set the foundation for lifelong dual-language learners." — Kindergarten Dual Language Teacher Claudia Cardenas, Mount Vernon Community School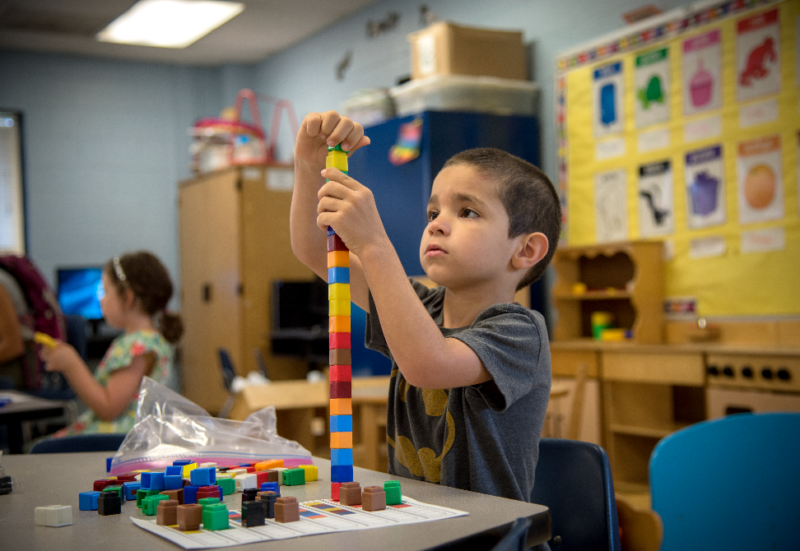 The kindergarten year is much just like the seasons. Much of what you teach them takes seed in the fall. It seems to lay dormant beneath the surface during the winter and just as spring emerges with the budding of the trees and blooming of flowers, all those seeds of knowledge begin to sprout. Children who were quiet and very introverted become social butterflies. Children, whose first language was not English, find new confidence in expressing themselves through spoken and written English. Students are can maneuver through classroom routines with little adult guidance and show new found independence."
— Kindergarten Teacher Stefanie Mills, Patrick Henry School
A Day in the Life of Kindergarteners