This time of year provides many a stage for ACPS students to show off their talents. Here are just a few of the highlights.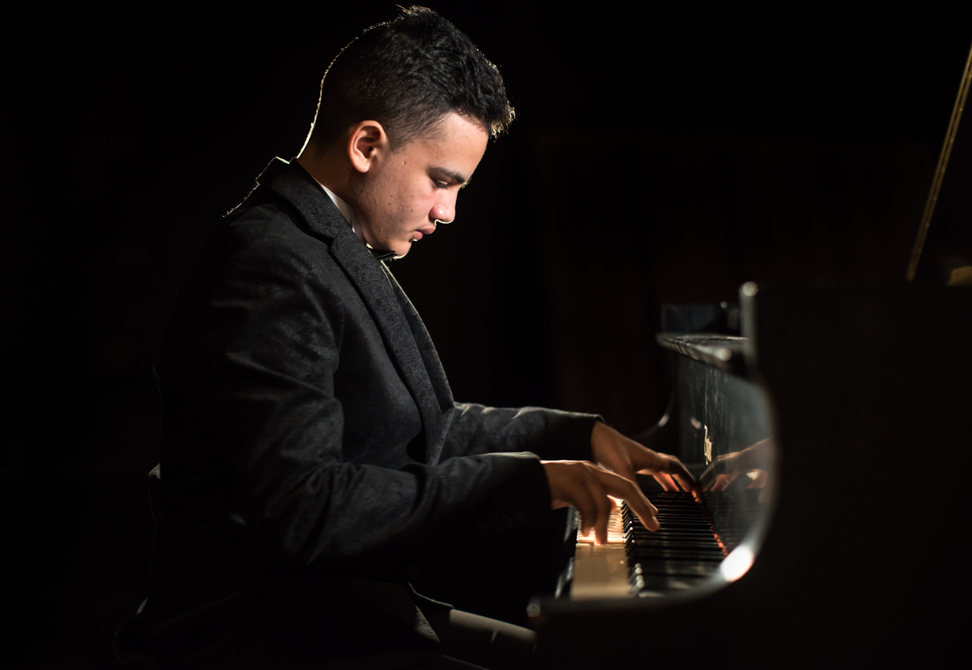 I grew up listening to my dad play music on the guitar, piano and other instruments. And I loved listening to classical music. I imagined myself playing music like that some day. I was twelve when I first played a piano and asked my parents for lessons. I was admitted into the conservatory back in Honduras where I practiced eight hours a day while I dreamed of playing in Carnegie Hall. It was my passion. When I moved here a few months ago, I felt like I left my passion behind. But, last week, my teachers helped me get into the orchestra class where I played the piano for the first time in six months. Playing in the T.C. winter concert was incredible. It was a really beautiful experience to play before my new school." — Jonathan Flores, Grade 9, T.C. Williams International Academy, and a concert pianist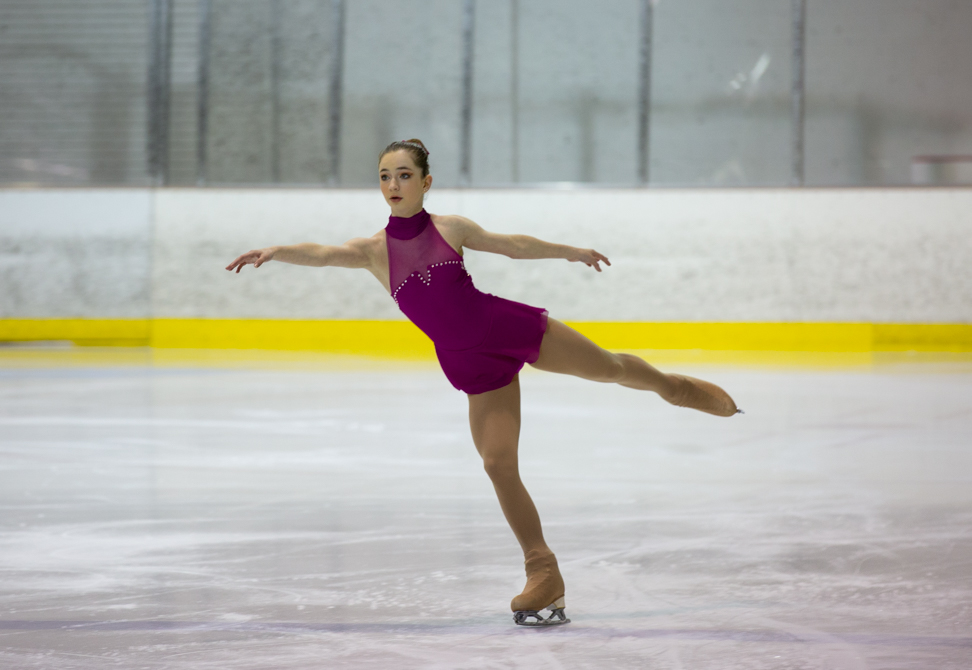 I started skating when I was three-and-a-half years old. My aunt was a skater and my grandma was her coach, so I was always on the ice. Now my grandma, who has trained Olympians and world-class skaters, is my coach. The holiday show is great because it includes kids from other schools. I love going as fast as I can, flying around on the ice to all kinds of music. I've been skating for about 11 years. I skate six days a week, two hours every day. And, I skate year round. I'm pretty competitive and am looking to go far with the sport. Team USA is a real possibility and within the next couple of years I think I'll be ready for it." — Delia Hughes, Grade 9, T.C. Williams High School Minnie Howard Campus, and an ice skater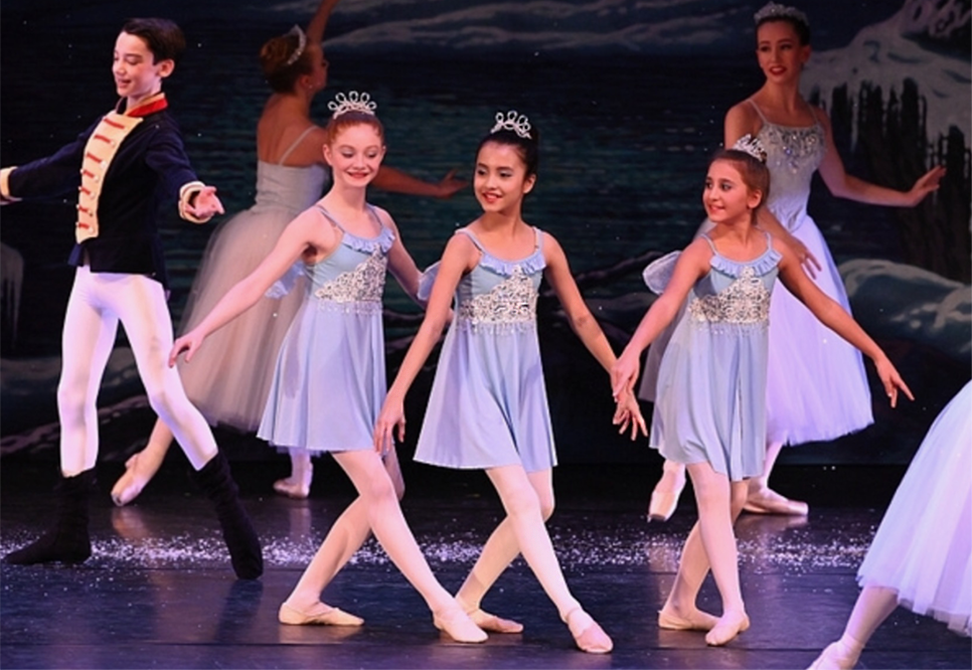 I really like dancing because it feels good to be free and do all kinds of movements and do anything you want. I used to be in a dance academy back in Dubai when I was four or five. When we moved here I started dancing again in first grade in Encore with Mr. Reynolds and I have been doing it every year since. I get to learn all different types of dances and and I learn about beats and rhythm. Mr. Reynolds likes to experiment with different kinds of music so I get to learn different types of dances. I also dance with Ballet Nova three days a week and was in The Nutcracker as a sprite this year. I really like ballet because it's proper and elegant and I get to wear pointe shoes starting in January." — Akeda Taxitiemuer, Grade 6, Patrick Henry School and a sprite in The Nutcracker with Ballet Nova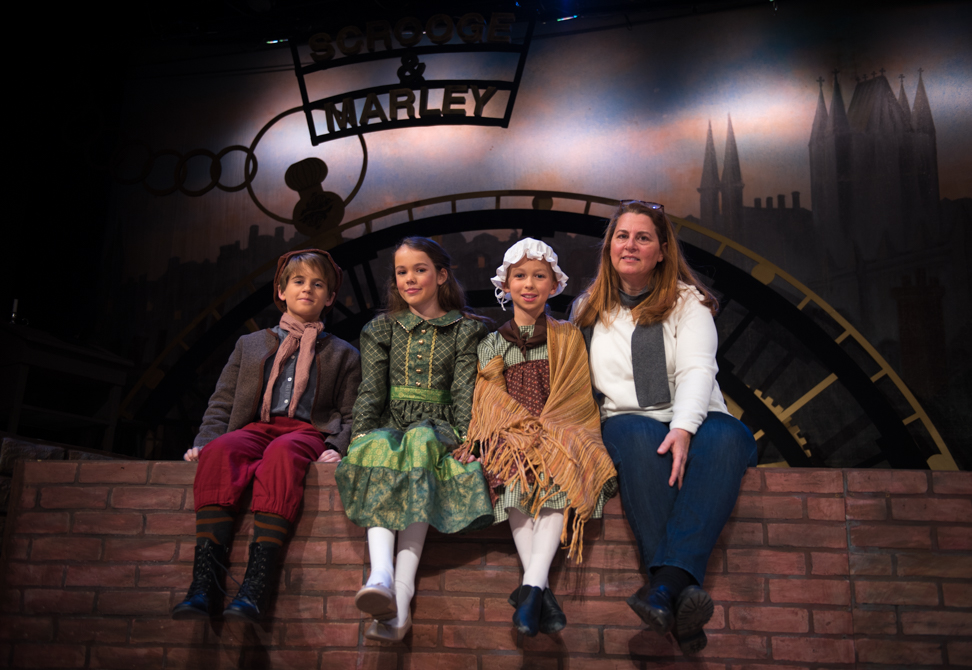 I like the 1700s, the 1800s, and sort of the 1900s. I really like Alexander Hamilton and the Revolutionary War and how America was started. I'm actually doing my National History Day project on Alexander Hamilton. I want to be a history teacher when I grow up and maybe be an actor on the side." — Josh Gordon, Grade 6, George Washington Middle School in A Christmas Carol as Tiny Tim
I like sad and scary stuff that I can get into and engage with the audience. I like to be on a stage because you never know what's going to happen. If someone accidentally knocks something over, you just have to keep going. Some people find that scary, but I kind of like it. It keeps you on your toes!" — Natalie Cavender, Grade 4, George Mason Elementary School, in A Christmas Carol as "Want", Belle Child and Urchin
I've always loved theater because my grandma is a singing instructor and she's also an actress. She took me to shows when I was younger and really got me involved. I definitely see myself doing theater in high school and college. I'd love to be in School of Rock some day. That would be fun!" — Miranda Tonsetic, Grade 7, George Washington Middle School, in A Christmas Carol as Fan, Belle and Child
How fun is this — being able to create something from nothing and watching the kids work so, so hard. I try to incorporate theater stuff in the classroom, too — focus work, memorization, movement and storytelling. It all kind of weaves together. Things from my kindergarten class work really well in the theater, too, like being able to manage large, boisterous groups, trying to think a few steps ahead and figure out what's needed before it happens, because things always happen." — Rachel Alberts, kindergarten paraprofessional, Jefferson-Houston School, and theater producer of A Christmas Carol at the Little Theatre of Old Town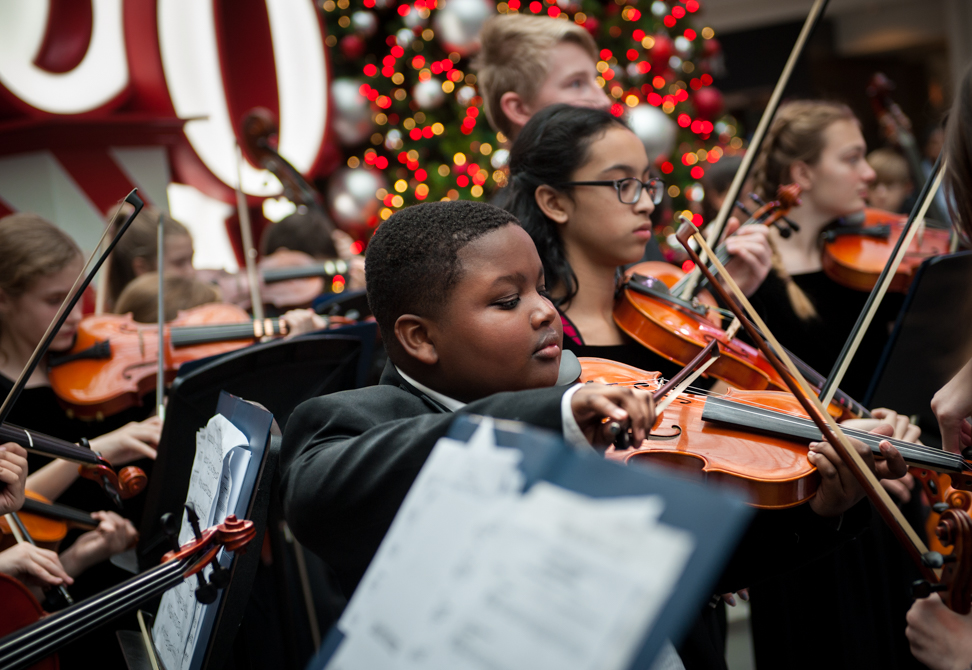 Teaching is one of the most impactful and fulfilling professions. Playing a stringed instrument has given me a wealth of experiences. My music training has enabled opportunities to play for people like Isaac Hayes, Patti LaBelle, James Ingram and Dionne Warwick. I've also conducted and played in prestigious concert halls such as the Kennedy Center, Boston Symphony Hall and the Strathmore. I've played in the Vatican for Pope John Paul II twice. I want my students to enjoy some of these same life changing opportunities." — Jonathan Jones, Orchestra Teacher, George Washington Middle School. The orchestra played at Pentagon City Mall this week and Mr. Jones was in The Messiah this holiday season.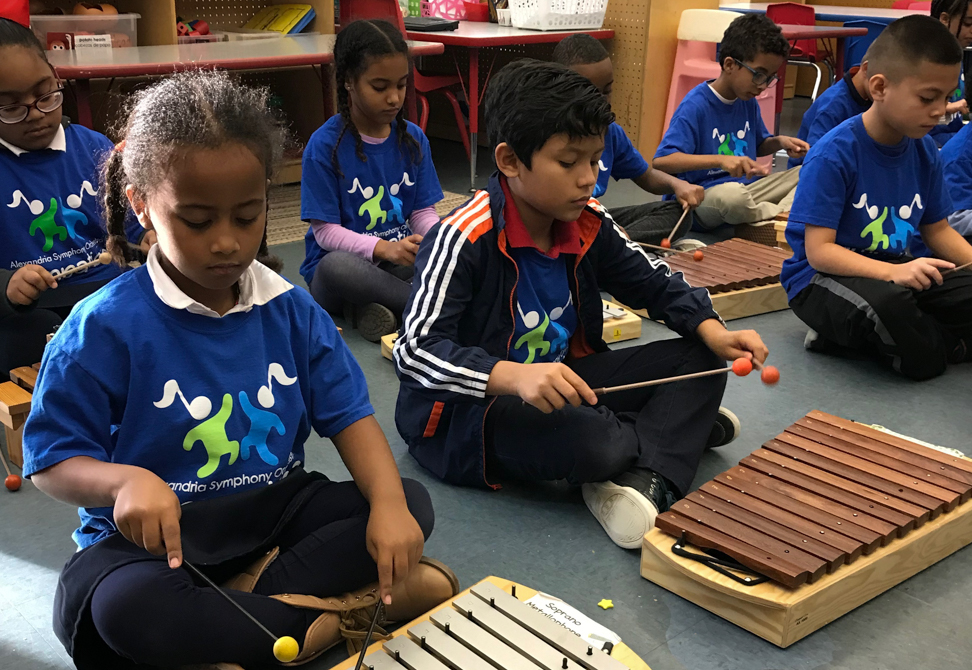 I like making music because it sounds so beautiful to me and the xylophone makes beautiful sounds. I love many Christmas songs — right now my favorite that we're working on is Rudolph. I don't play any other instruments right now, but my mom and dad say they're going to get me a piano soon. I liked playing in our holiday performance because I can share beautiful music with others. It feels good. I would love to do it again." — Betania Alemu, Grade 1, John Adams Elementary School, and ASO Sympatico's XyloKids ensemble member at the Child and Family Network Preschool holiday performance
Were you in a holiday performance this holiday season or know of others who were? Share stories, pictures and videos with us on Facebook and Twitter.