Treat yourself to the timeless talents of ACPS photography students every day of the new year with a visually stunning calendar created by the T.C. Williams Journalism 2M class, which produces Labyrinth Magazine. Each month of the year features an image taken by a current T.C. Williams photography student and showcases their talent.
All proceeds generated from the sale of the calendar will be channeled back into Labyrinth Magazine and will support its mission of showcasing the creative work of ACPS students. Get a calendar.
2019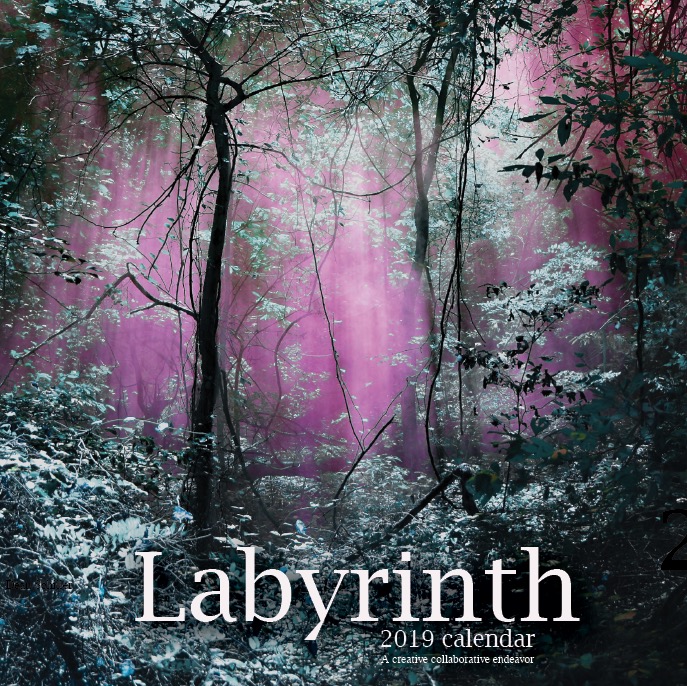 Dean Schiller's cover photo, "Forbidden Forest," was shot in the woods at Chinquapin in the aftermath of a smoke bomb shoot. Dean plays field hockey on the Junior National team that travels around the world for tournaments. He hopes one day to work his way onto the National field hockey team and compete in the Olympics.
JANUARY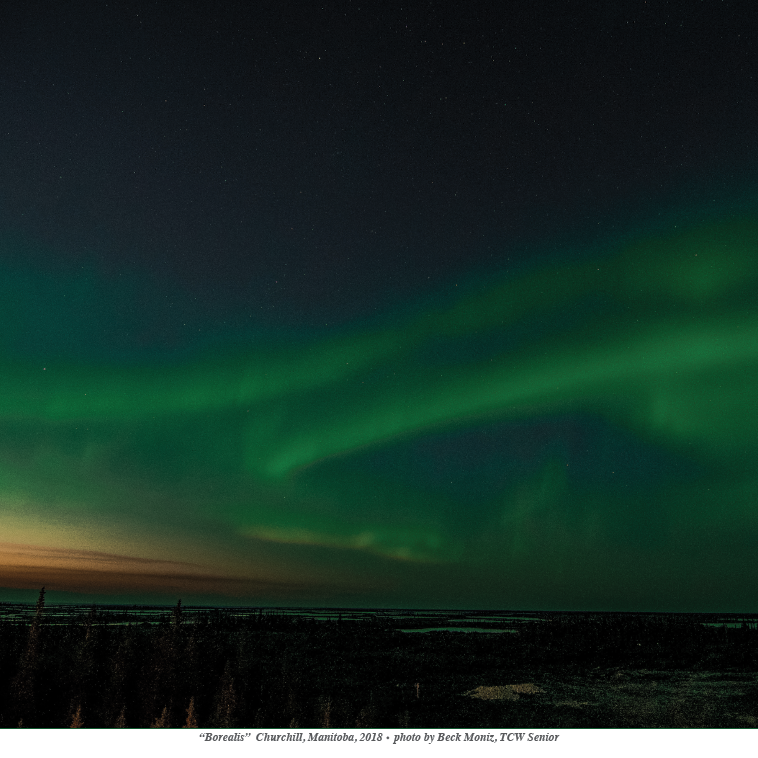 T.C. Williams senior Beck Moniz shot this photo of the Northern Lights while on a two-week National Geographic expedition to Churchill, Manitoba. He plays bass in a band called Hanoi Ragmen that produces its own music. They have an album coming out and a concert at Union Stage on January 12.
FEBRUARY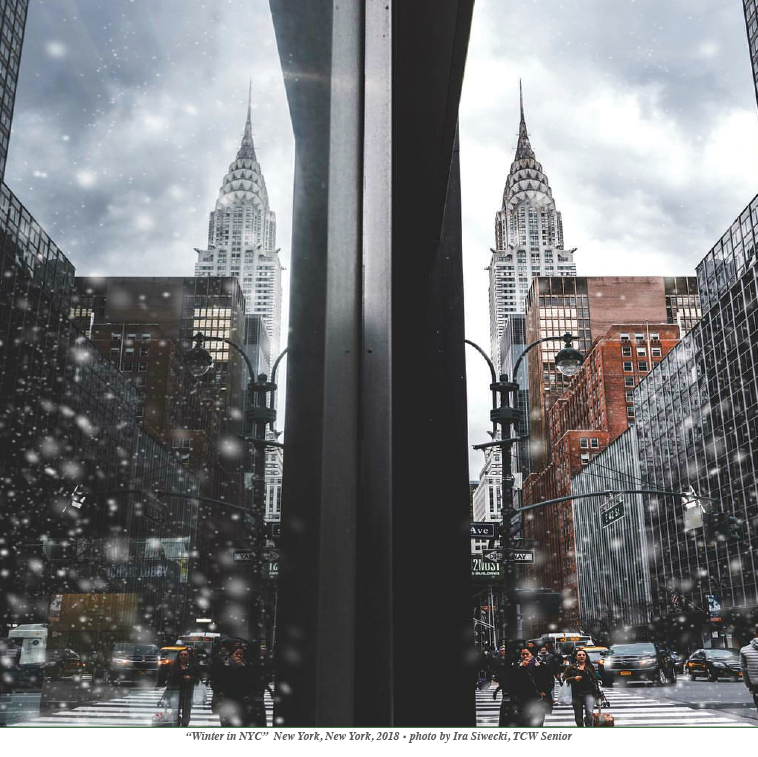 T.C. Williams senior Ira Siwecki is interested in pursuing a career in media and communications. Last year she worked as a production assistant on the feature film "Blaze." She took this photo on a school field trip to New York to visit the math museum.
MARCH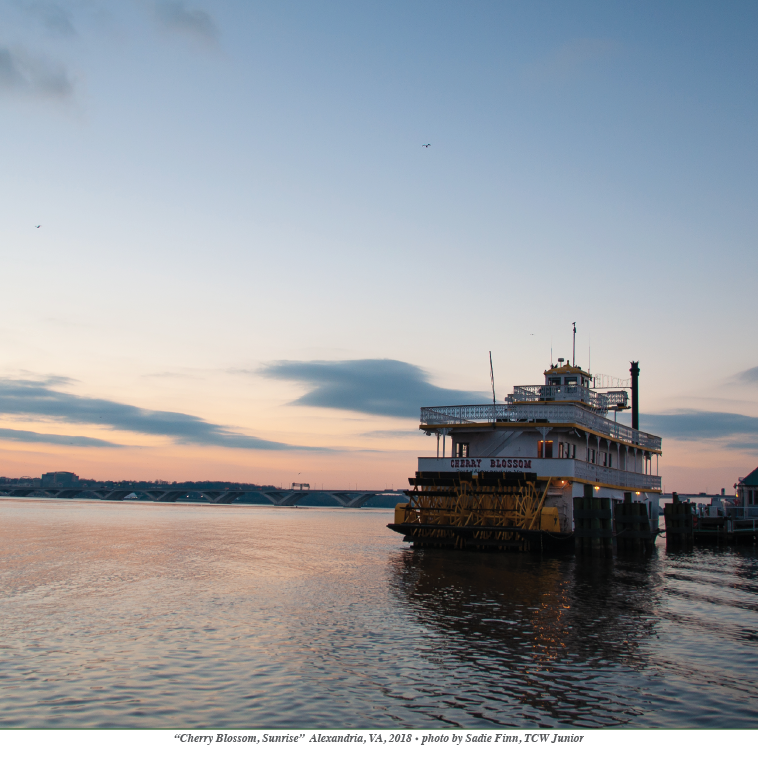 T.C. Williams junior Sadie Finn is an editor on the staff of T.C.'s newspaper, "Theogony." She shot this photo of the Cherry Blossom paddleboat on the Potomac River early one morning.
APRIL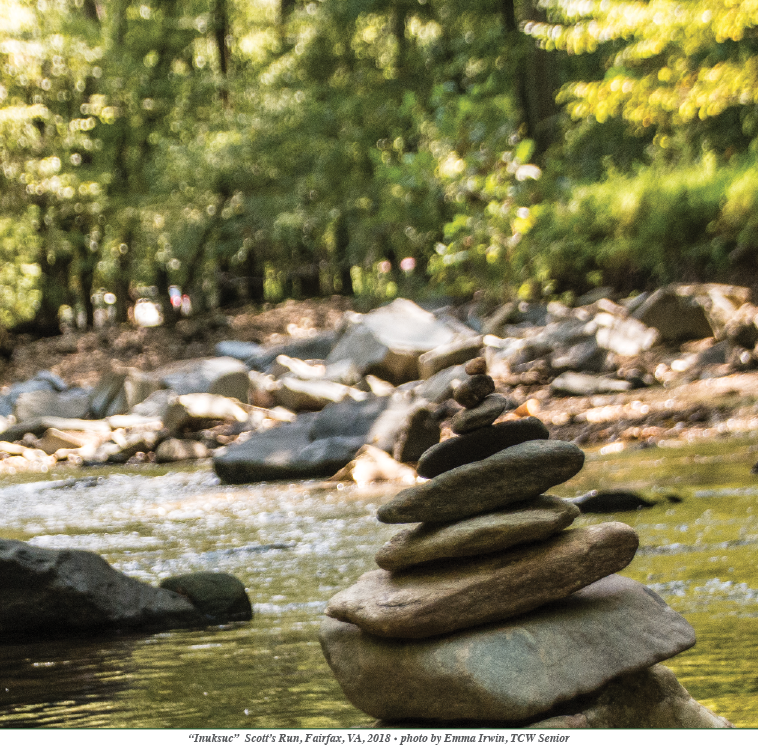 T.C. Williams senior Emma Irwin's photo was taken at Scott's Run in Great Falls Park while working on an assignment shooting slow shutter speed photos of moving water. She has lived in Alexandria all her of life and is planning on studying medicine in college.
MAY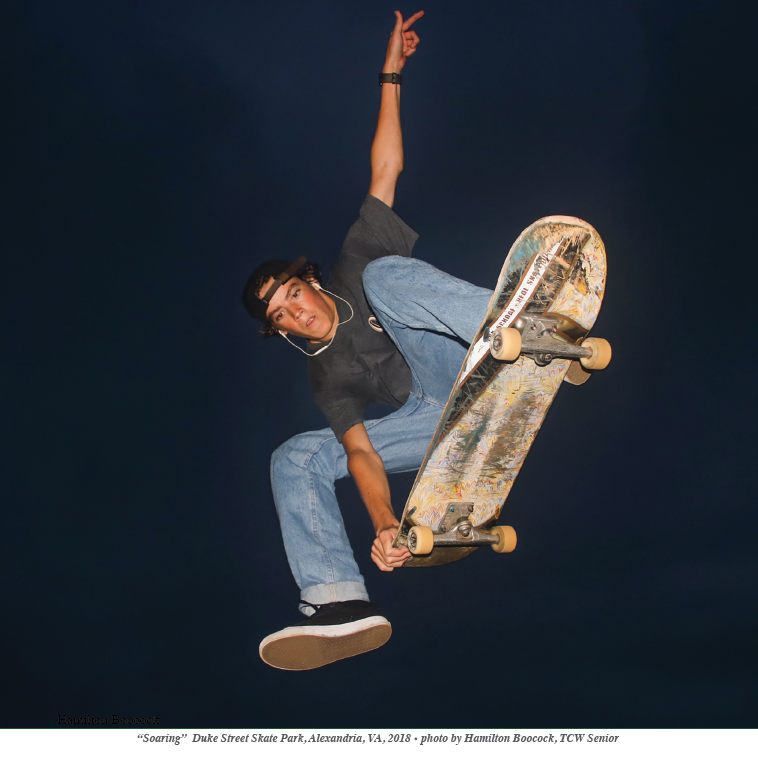 T.C. Williams senior Hamilton Boocock has been skateboarding since 8th grade and is thinking about pursuing his passion for art at Virginia Commonwealth University in the fall. He shot this photo at the skate park on Duke Street.
JUNE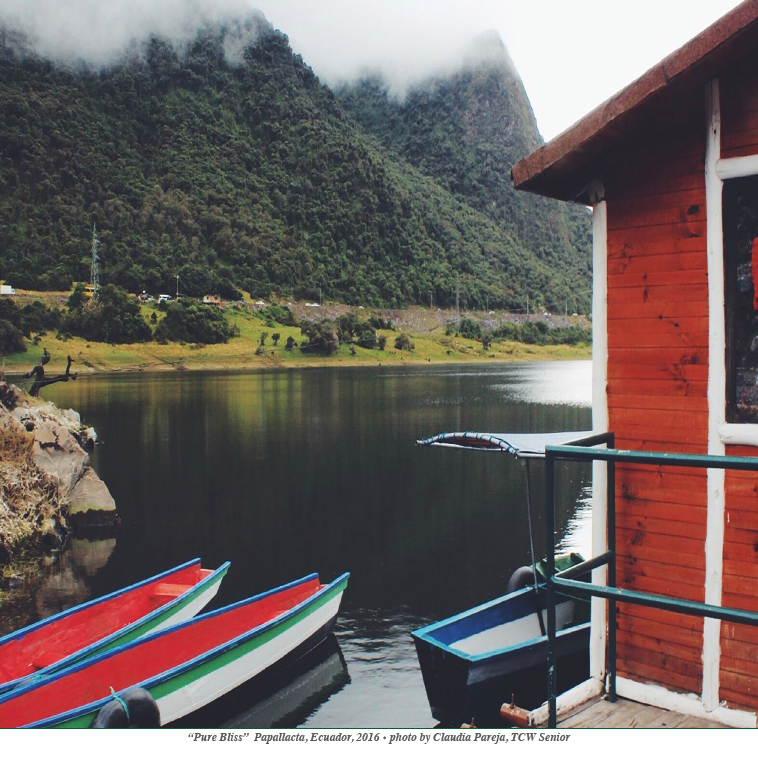 T.C. Williams senior Claudia Pareja's parents were born in Ecuador and her family visits whenever they can. She shot this photo on a family trip to Papallacta Hot Springs in the mountains of Ecuador. She wants to study clinical psychology, but photography will always be a part of her life.
JULY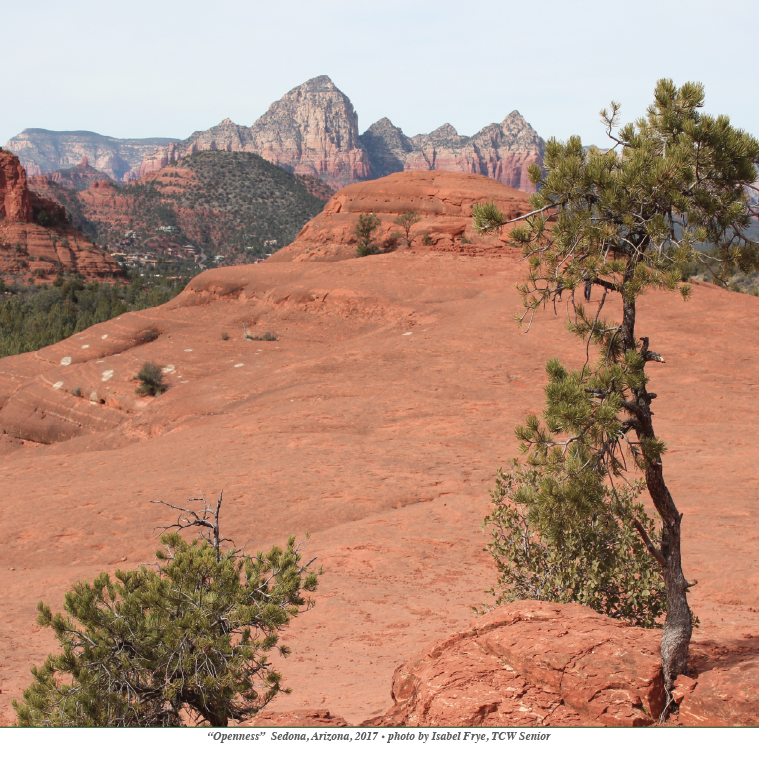 Isabel Frye is a senior at T.C. who loves taking photographs. She wants to pursue a career in medicine. She shot this photo during a Jeep tour of the Grand Canyon while on a trip to Sedona with her mom.
AUGUST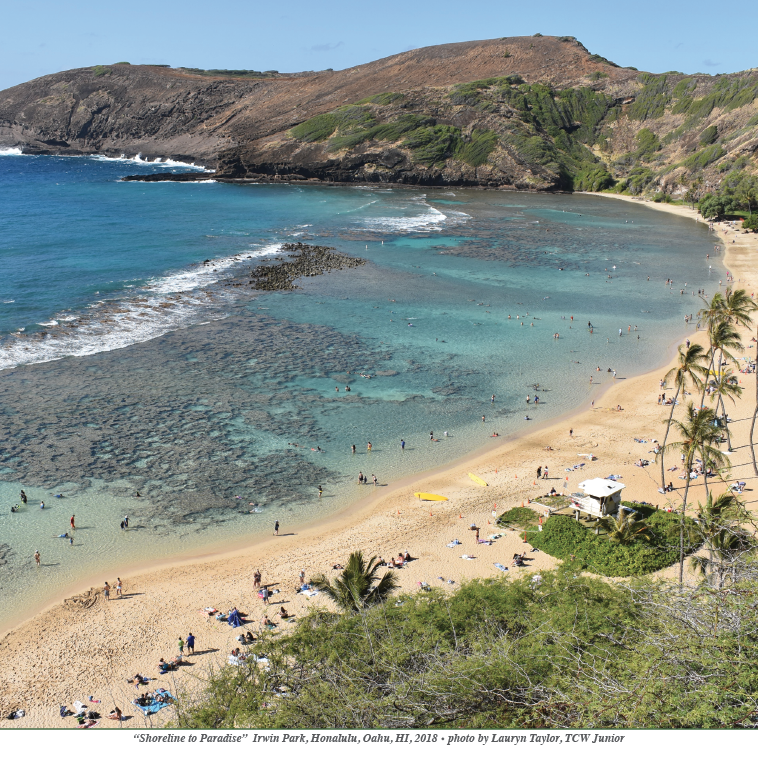 Lauryn Taylor, a T.C. junior, loves to bake and share her creations with her friends. This photo was taken on a two-week vacation in Hawaii with her mother.
SEPTEMBER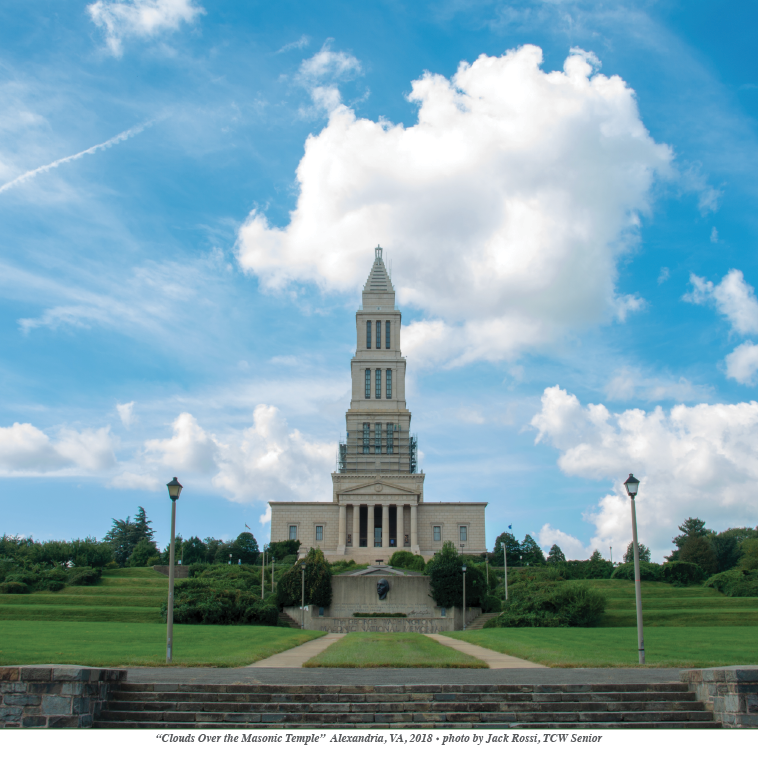 Jack Rossi, a senior, plays football and lacrosse at T.C. He has two older siblings who graduated from T.C. He shot this photo of the Masonic Temple in early October.
OCTOBER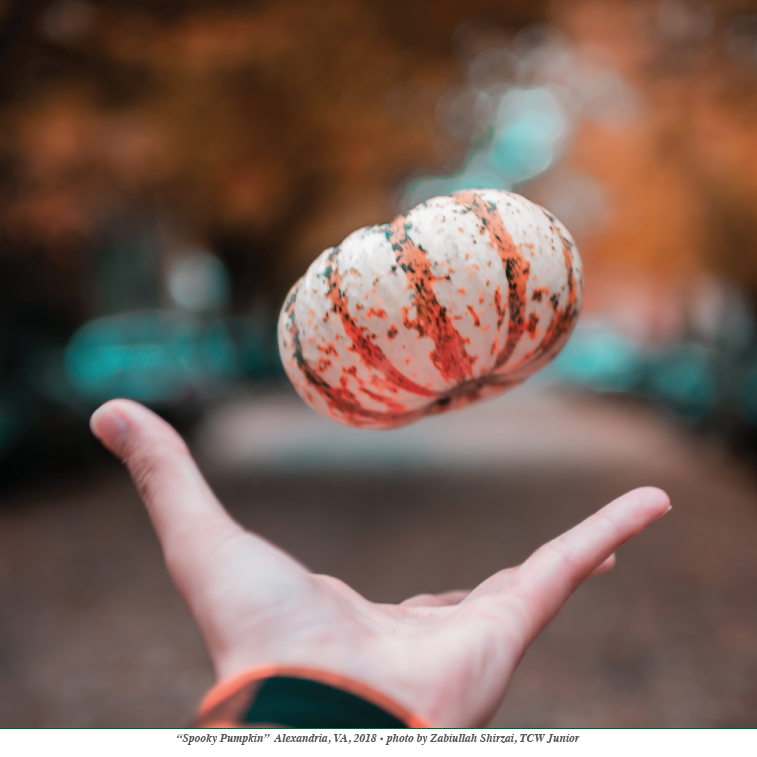 T.C. Williams junior Zabiullah Shirzai participates in photography Meet Ups in D.C. every month and primarily loves shooting portraits. He shot this photo capturing the feeling of a fall on the cobblestone laden section of Prince Street near the Potomac in Old Town.
NOVEMBER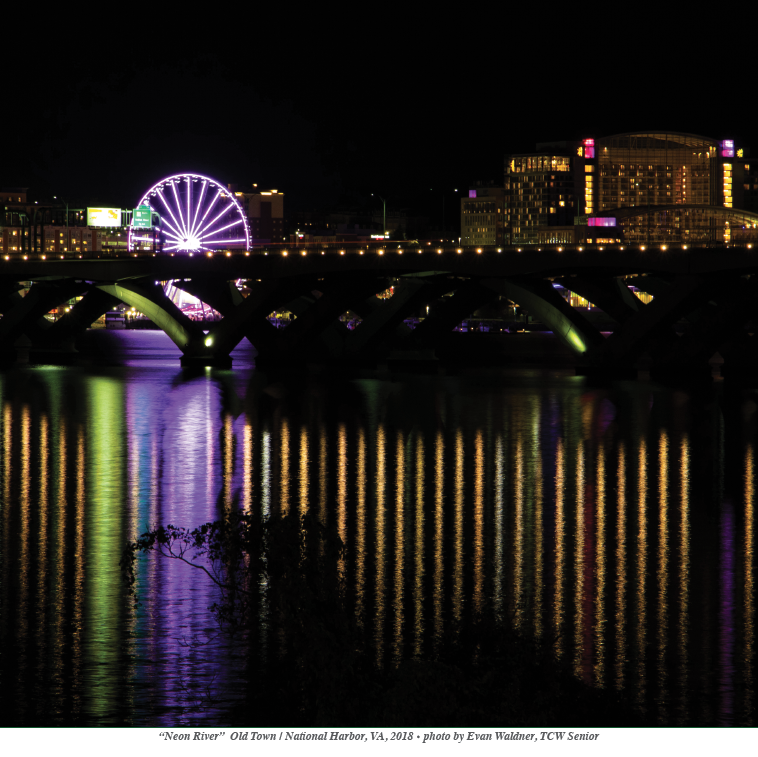 Evan Waldner, a senior, has been dabbling in traditional film photography, but shot this photo of National Harbor digitally for a photography assignment on long exposure. He plans to attend Christopher Newport University in the fall on a baseball scholarship.
DECEMBER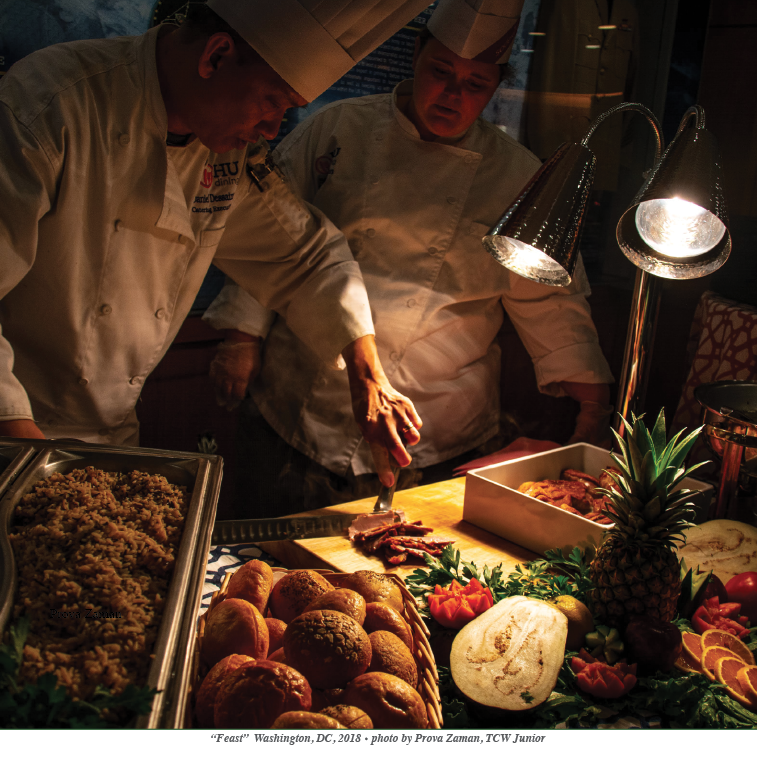 T.C. junior Prova Zaman was born in the U.S. but has lived most of her life in Dhaka, Bangladesh. She took this photo at a foster care fundraiser as a part of a class assignment. She attends photo Meet Ups with friends in D.C. some weekends and would love to travel the world as a National Geographic photographer.
Get Your Calendar Today!
Support our students and order your copy today for just $10. Here's how:
If you have a child who is a student at T.C. Williams, they can purchase calendars with cash or a check (made payable to T.C. Williams High School) from staff at school in room C-205.
Order through Labyrinth Magazine online or through Titans Press.
Calendars ordered online will ship the same day through December 21.